March 25, 2014 | 1 Comment » | Topics: GIFs
Priorities…
What the fuck could he possibly have been thinking?
Dan Henderson vs Shogun RUA GIF
Iran on fire
Bus Stop shenanigans 
This is how Brock Lesnar sells a chokeslam 
BEAST MODE!
Sometimes you wish CCTV caught you shoplifting instead
How humans evolved
Cashier doesn't give a fuck
Old man gleefully using his stair lift! 
I present to you, possibly the dumbest person ever
Successful Parenting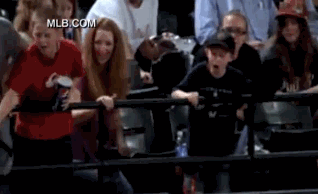 And stretchhhh
I don't want to feed you guys anymore!
Drugs.
Drugs Part 2.
Why You Should Never, Ever Get In A Fight With A Kangaroo 
Katy Perry crowd surfing didn't go as planned