September 14, 2018 | No Comments » | Topics: Life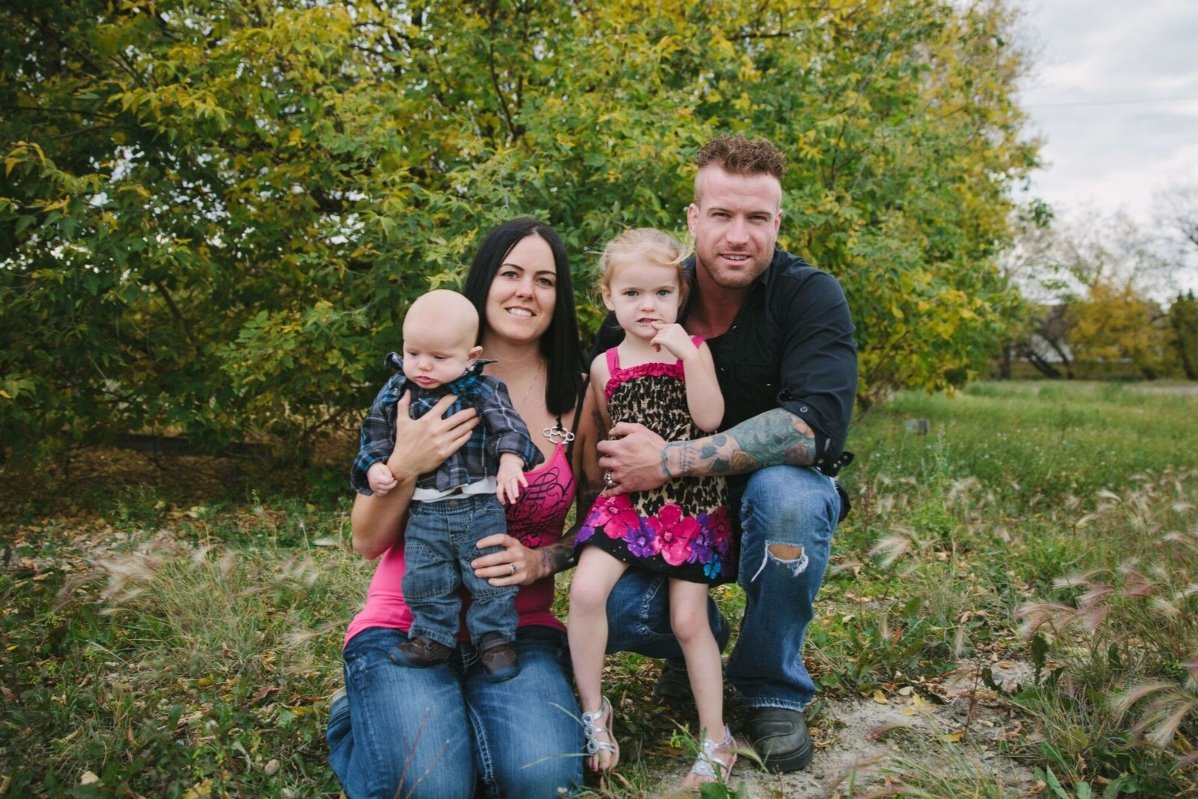 An Alberta couple forced to sell their late son's classic car to raise money for their orphaned grandchildren's medical expenses received a heartwarming surprise when the community bought the vehicle at auction – then gave it back to them.
Ben and Marilyn Keryluke's son Brent and his wife Nicole were killed in a motorcycle crash just east of Innisfail, Alta., south of Red Deer, on May 5. The young couple's three-year-old son Liam and six-year-old daughter Arielle have been in the care of their grandparents since the accident.
Since grandparents Ben and Marilyn have been caring for the children, they are anticipating an influx of medical bills as a means of treating the kids for their hearing impairments.
In order to pay for the new expenses, the Kerylukes made the painful decision to auction off their son's beloved 1973 Pontiac Parisienne. Brent had hoped to pass on the classic car to his son Liam on his 18th birthday.
"The kids spent a lot of time in the garage with their dad so the car means a lot to the kids," Ben said. "It's been part of their life for the last few years."
On Saturday, the Kerylukes put Brent's car on the auction block at Electric Garage Auctions. Just before the bidding began for the Pontiac Parisienne, the auctioneer shared the Kerylukes' story with the crowd.
EGA posted a video of the auction to their Facebook page this weekend. At 4 minutes and 30 seconds, the choked-up auctioneer has trouble keeping his voice in check because of the sheer emotion behind the children's story.
At 7 minutes and 15 seconds, the car is finally sold for $29,000 – but then, the buyer donates the car back so that it can be donated a second time. At 8 minutes and 30 seconds, it is bought for $30,000 and then it is donated back again. At 9 minutes, the car is sold for a third time for $20,000.
The kindness doesn't stop there, either – several people made individual donations to the family, bringing the total to roughly $100,000. The final buyer then ended up donating the car back to the Keryluke family so that Arielle and Luke could inherit it when they're older.
In addition to the funds raised during the auction, a GoFundMe page has collected more than $80,000 for the children.
"After this happened, it's impossible to sell the car now," Ben said.