November 6, 2018 | No Comments » | Topics: Story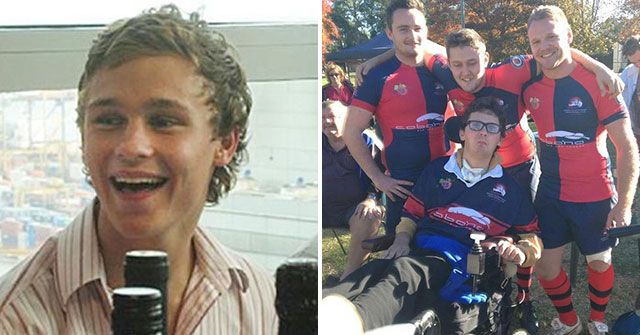 In 2010, a teenage rugby player in Australia named Sam Ballard accepted an unusual dare at a party: swallow a live garden slug. The experience left him paralyzed and with significant brain damage, and on Friday (Nov. 2), Ballard died in a Sydney hospital at the age of 28.
In an interview with The Sunday Project, one of his friends said they were having a "wine appreciation night, trying to act as grown-ups and a slug came crawling across."
"The conversation came, 'should I eat it?'
"Off Sam went. Bang. That's how it happened."
Within days of eating the slug, Ballard noticed pain in his legs.
Doctors determined that the Australian man had contracted eosinophilic meningitis — a rare disease that affects the membranes of the brain and spinal cord — from the slug, which was infected with the rat lungworm parasite.
Rat lungworm infection can lead to bacterial meningitis, which may include symptoms such as headaches, nausea, vomiting, and "abnormal sensations" in the arms and legs, according to the Centers for Disease Control and Prevention (CDC). Typically, rat lungworm infections get better without treatment. But in some cases, serious complications can occur and cause severe disruption of the nervous system or even death, the CDC says.
The brain infection left Ballard in a coma for 420 days and paralyzed him from the waist down.
The former rugby player endured years of rehabilitation and therapy but was never able to regain complete movement or walk again.
The Sunday Project reported that the 28-year-old died from complications of the injury on Friday. "Sam passed away on Friday morning at Hornsby Hospital, not far from where he grew up, surrounded by 20 of those he most loved in the world," she wrote. His mother, Katie Ballard, who cared for him full-time, was by his side.
One of his friends who was in the hospital room on Friday said, "He had his voice and he said 'I love you' several times to Katie."