December 20, 2018 | No Comments » | Topics: History, Interesting
A 'Knocker-up' was hired to ensure that people would wake up on time for their jobs. Mary Smith earned sixpence a week shooting dried peas at sleeping workers' windows in East London in the 1930s.
She would not leave a window until she was sure that the workers had woken up.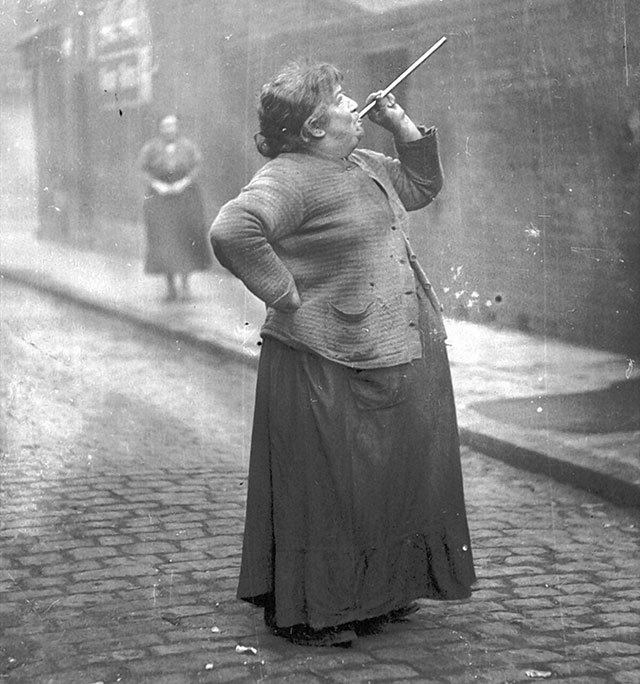 Two "Cop Killers" photographed after interrogations, 1920s

Samurai in Yokohama, Japan. Photo by Felice Beato | 1864–65
Eureka, Colorado 1900
Slaves from a Coffe Plantation in Brazil, 1885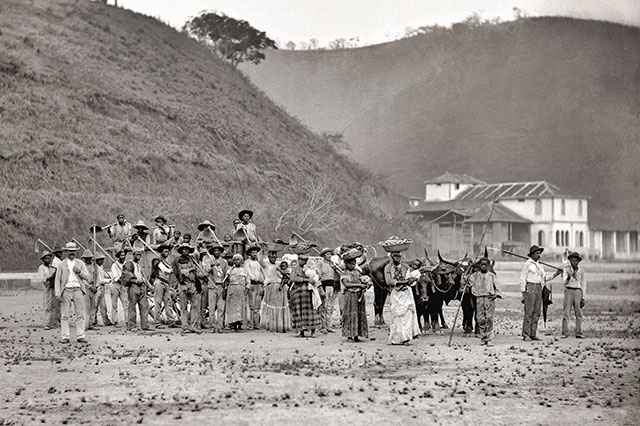 Silent 'Grand Schema' Monks of the Russian Orthodox Church, Balaam Monastery, Russisan 1888
An Inuit man warms up his wife's feet in Greenland, 1890s.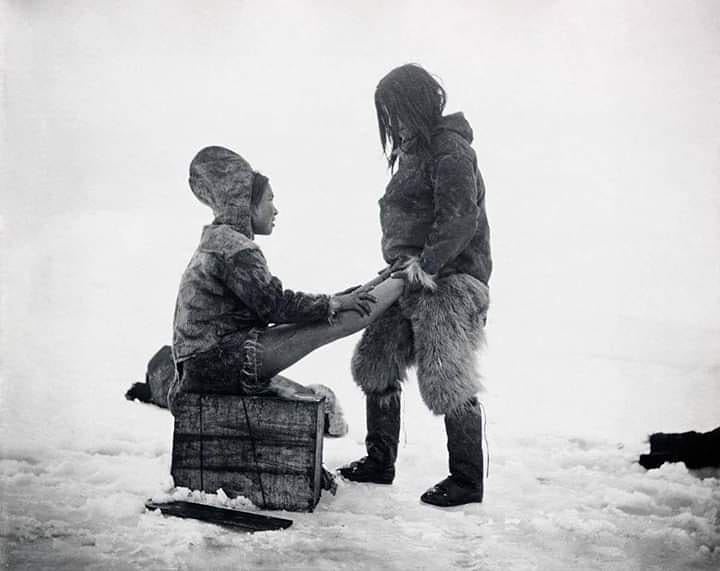 On December 13, 1913 One Of The World's Greatest Art Heists Was Solved
Da Vinci's Mona Lisa was stolen from the Louvre in the summer of 1911 by handyman Vincenzo Peruggia.  It was 24 hours before anyone even noticed the Mona Lisa was missing and interestingly enough, it was this theft that made the painting one of the most recognizable in the world. For the first time, people queued outside the Louvre, just to see the empty space where the painting had hung. Today the Mona Lisa attracts more than 9 million visitors to the museum per year, and has cemented Da Vinci as a cultural artistic icon.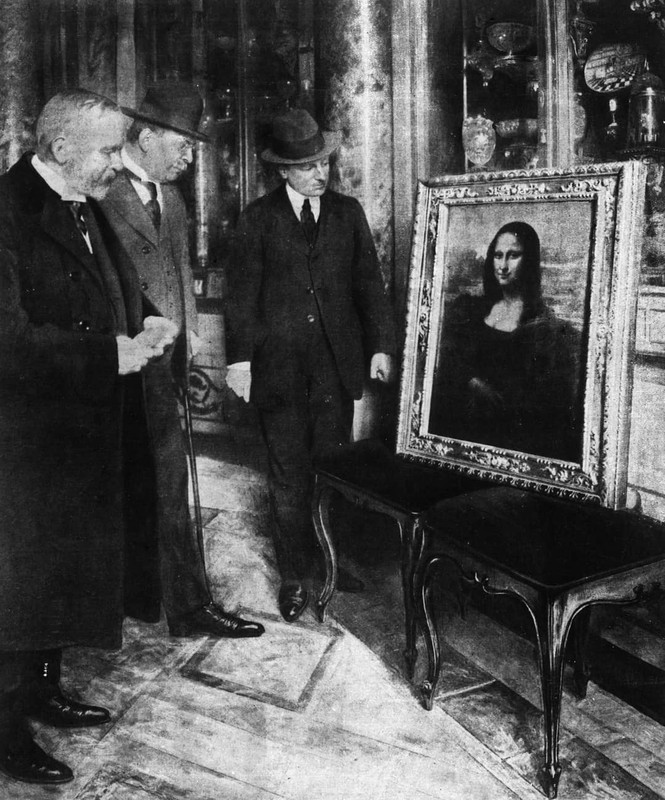 Welcome to America 1904, Ellis Island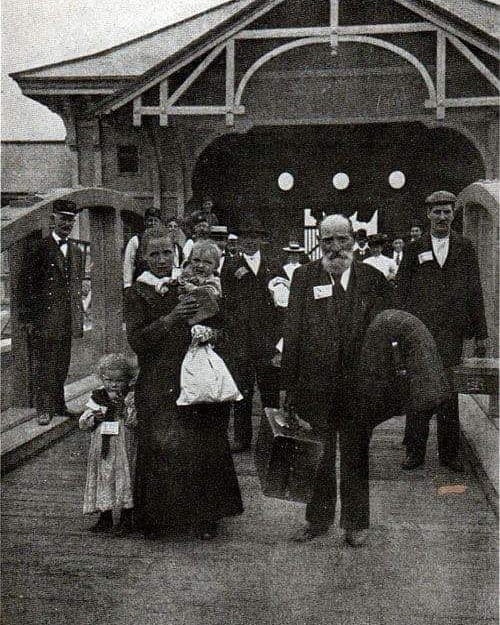 Jack Johnson, early 1900s
Boxer Jack Johnson was born in Galveston, Texas, in 1878. In 1908 he became the first African American to win the world heavyweight crown when he knocked out the reigning champ, Tommy Burns. The fast-living Johnson held on to the title until 1915 and continued to box until he was 50. As Johnson became a bigger name in the sport of boxing, he also became a bigger target. He dated white women, drove lavish cars and spent money freely. But trouble was always lurking. In 1912, he was convicted of violating the Mann Act for bringing his white girlfriend across state lines before their marriage. Sentenced to prison, he fled to Europe, remaining there as a fugitive for seven years. He returned to the United States in 1920 and ultimately served out his sentence.He died in an automobile accident in Raleigh, North Carolina, in 1946. In May 2018, President Trump granted John a posthumous pardon.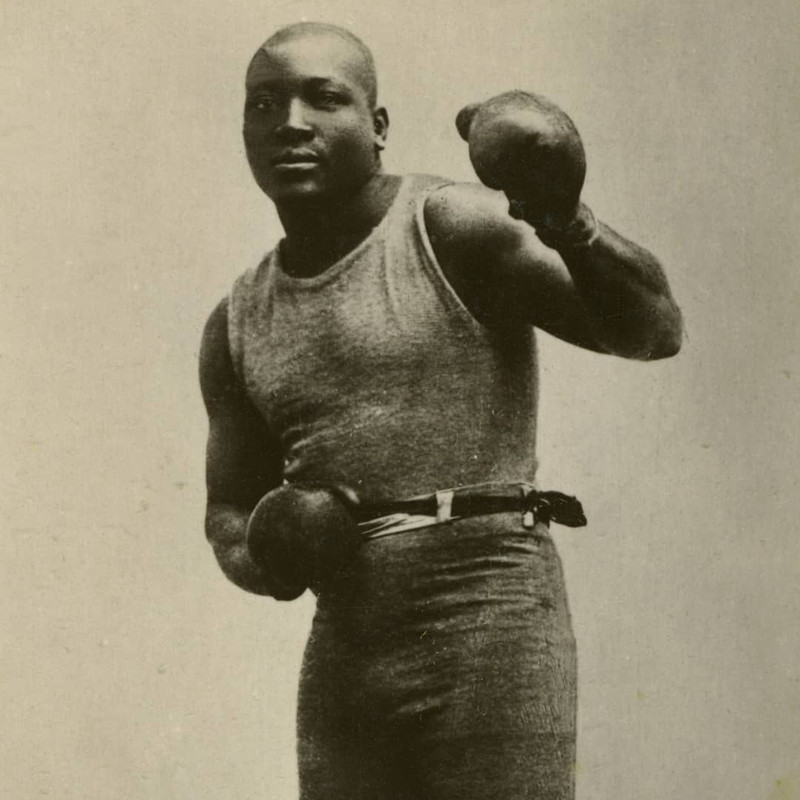 Police trade shots with barricaded suspect, Los Angeles, Feb. 17, 1938