June 7, 2019 | No Comments » | Topics: Animals, Story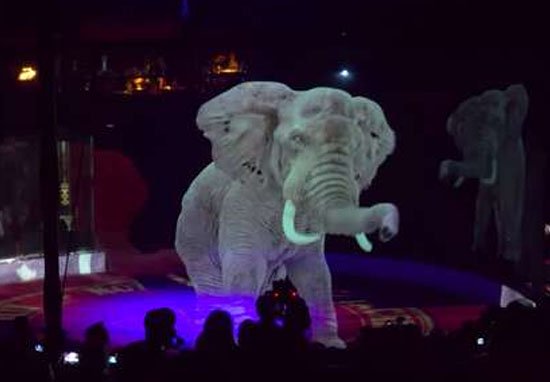 Welcome to Circus Roncalli, the world's first holographic circus show — where no animals are harmed.
It seems that the zoos of the world are changing the concepts on which they are based. In many parts of the world, zoos have been left behind where wild animals are always locked in cages or abused, removing exceptions such as this one where they cut off a lioness's claws so that the children could play with it.
Circus Roncalli has been entertaining crowds with its animal shows since 1976 but has decided to change things up in an attempt to fight against animal cruelty in the industry.
The animations made by computer are projected to real size and shown in a spectacular way. Animals such as elephants, wild horses, monkeys and even fish run, swim and do acrobatics on stage.
"Most of the numbers in the show would already be done by the artists and clowns today anyway," the circus' director told a German newspaper of the decision to end all animal performances. "The focus of the Circus Roncalli is on poetic and acrobatic numbers."
The president of Animal Defenders International, Jan Creamer, told The Dodo circuses like this one are 'the future'.
Creamer explained:
Thankfully the public is voting with their feet, and increasingly visiting shows where the performers get to choose instead of being forced to perform.

This is the future of circus — a performance everyone can enjoy and for which intelligent, sentient beings are not used and depicted as objects of entertainment.