Art
August 20, 2019 | No Comments » | Topics: Art |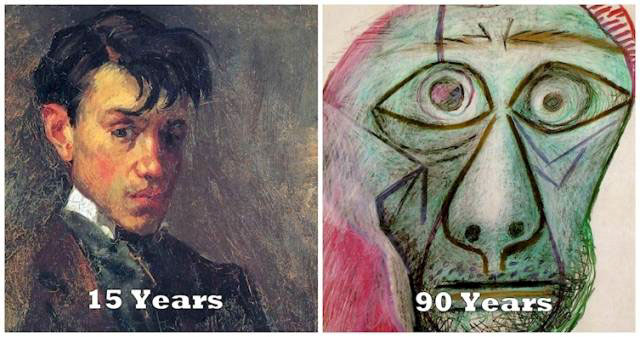 Pablo Picasso is widely considered to be one of the most influential artists of the 20th century. While Picasso experimented with a wide variety of mediums, including constructed sculpture and collage, it is his paintings that he is most remembered for. His original works are highly coveted by collectors, and in 2010, one of his paintings sold for over 106 million dollars, making it one of the most expensive painting ever sold at an auction.
June 4, 2019 | No Comments » | Topics: Art, Story |
In 1979 Marina Abramovic, an as yet unknown performance artist living in Soviet Russia, created one of the most controversial, fascinating, and dangerous performance pieces in art history. She called it Rhythm 0, and it was as much a work of daring contemporary art as it was a massive social experiment that pulled the veil on human nature, and laid bare the consequences of leaving ourselves, our bodies and our lives in the hands of strangers.
For six hours, she put her life and body completely in the hands of strangers, turning herself into an object to be used, as one wished. During this time she agreed to remain passive, and unresponsive until the experiment was over. Abramovic decided that she would just quietly and limply observe. For the audience, there were no immediate consequences.
At first, only photographers were going near her.
May 10, 2019 | No Comments » | Topics: Art |
April 23, 2019 | No Comments » | Topics: Art |
aykutaydogdu
November 1, 2018 | No Comments » | Topics: Art |
October 30, 2018 | No Comments » | Topics: Art |
October 8, 2018 | No Comments » | Topics: Art |
A rare piece of artwork from notorious street artist Banksy went up for auction Saturday night — only to self-destruct moments after it was sold.
A copy of one of Banksy's better-known works, Girl With Balloon, was auctioned at Sotheby's in London, garnering a record-setting bid of $1.4 million. Once the bidding had come to a close on the iconic piece, the artwork started to sound an alarm and was subsequently destroyed by a shredder hidden within the frame. Staff proceeded to rush the artwork out of the room before it could be fully shredded.
Sharing a photo of the moment on Instagram, Banksy accompanied it with the caption 'going, going, gone' which couldn't be more accurate!
Alex Branczik, Sotheby's senior director and head of contemporary art in Europe, was taken aback but not surprised by the twist admitting 'it appears we just got Banksy-ed'.
He told The Art Newspaper:
September 7, 2018 | No Comments » | Topics: Art |
August 28, 2018 | No Comments » | Topics: Art |
August 8, 2018 | No Comments » | Topics: Art |