Answers
April 25, 2018 | No Comments » | Topics: Answers |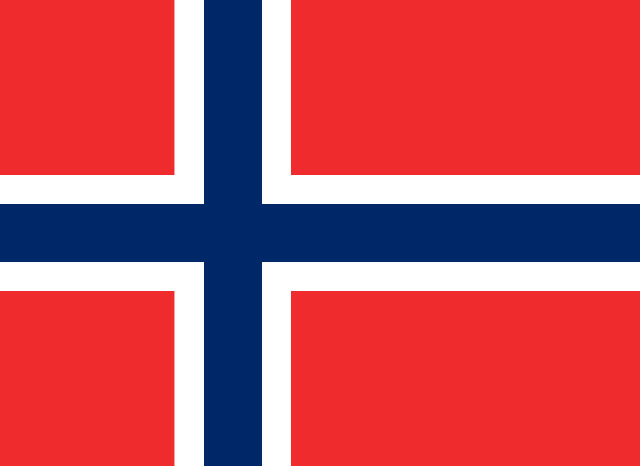 Why does Norway have much less gun violence than america even though gun ownership is very high? 
First and foremost, there isn't a culture of being afraid, which is more present in the US. This results in less of a wish to "have a gun to protect yourself". Wanting to have a gun to protect yourself is common in the US even among regular people, and is included in gun safety training. In Norway, 25 years ago when I regularly hung out with criminals in the rave scene, it wasn't even common among career criminals to want to have a gun for protection. It was possible to get one, but it was non-trivial. I never encountered an illegal gun, though I've encountered plenty of legal ones.
But that brings us to another aspect of this: There's very little long-term crime culture in Norway. Crime tends to be a thing that young people do and then grow out of. This again ties into a few different things:
April 18, 2018 | No Comments » | Topics: Answers |

Was J Edgar Hoover gay?
Probably.
Some reasons why this may be a correct assumption:
He had a single relationship with a woman in his entire life and it ended when she grew tired of his not taking it to the "next level" – When Hoover failed to propose or marry her, she ended their "relationship" and married another man.
No one can confirm his alleged heterosexual affairs – While he was alleged linked to actresses Dorothy Lamour (who never denied it) and Ginger Rogers (whose mother he was seen in the company of more than her) no one outside of these pairings can seem to confirm that they were anything other than platonic.
His longtime relationship with his assistant Clyde Tolson – Hoover and Tolson spent long hours together, vacationed together, lived near one another and nearly always ate meals together. Tolson was the heir to Hoover's estate, he moved into Hoover's home following his death and he accepted the flag that was draped across Hoover's coffin. Since Tolson was never married and not known to have any other relationship besides the one with Hoover, their intimacy would certainly not be beyond the realm of speculation.
Hoover's near witch hunts against anyone who questioned his sexuality – Since to remove any doubt about his sexuality, all Hoover had to do is establish a relationship (sexual or not) with a woman, his insistence upon maintaining his lifestyle with Tolson, but vigorously going after anyone who accused him of an alternative romantic life, seems to be very odd. Instead of simply finding a "beard" who would be satisfied being the wife of a powerful government official, Hoover instead collected reams of information about the sex lives of others which he may have used to divert scrutiny from himself and his own life.
March 21, 2018 | No Comments » | Topics: Answers |

How did prohibition ever gain enough popular support to become law?
1) Because of the Second Great Awakening (1790-1840) and the Third Great Awakening (1850-1900), the American people became increasingly religious (yes, that's possible), and the religious fervor translated into a zeal to improve the society, and one of the greatest scourge these religionists see is drunkenness (and people back then drank A LOT considering how cheap hard liquor was back then). These people just eradicated slavery, and they were moving down the list of societal ills.
2) Because of the Woman's Suffrage movement, as married women and children were one of the people most heavily affected by drunkenness (i.e. husbands drinking away all the money, spousal/child abuse under the influence, etc). Prohibition has great popular support amongst the women of America. And as women's political rights increased, so did the power of the prohibitionists. In fact, one of the Suffragette's main arguments was that it allowed women to escape drunken husbands.
3) The alcohol trade was heavily involved in governmental corruption scandals (in part because they tried to fight the prohibitionists), and so reform-minded progressives (who were in favor of increasing governmental regulation and oversight) increasingly allied with the prohibitionists against a common enemy.
March 14, 2018 | No Comments » | Topics: Answers |

How do prisoners get so muscular?
When I first came to prison back in 2001, I knew that I would be entering a treacherous environment.  Instinctively, I felt the Darwinistic importance of staying in shape in order to survive. I was actually looking forward to 'hitting the weight pile' and 'driving iron' in order to put on some muscular size.  However, when I finally made it to the yard, I learned that the California Department of Corrections had removed all of the weights in 1998.  Administration claims this was due to the potential of them being used as weapons.  Personally, I think it was because California's 'tough on crime' policy had almost doubled the size of the prison population.  The end result being more and more muscle-bound felons being released back into society.   Whatever the reason, guys in prison could no longer get as big, except for the dedicated few who used their creative ingenuity to achieve muscular size and definition.
 
(more…)
February 28, 2018 | No Comments » | Topics: Answers |
How do you appreciate abstract modern art?
For this explanation I'll stick with painting, though it applies to art in general. There's two main things you look at when viewing a painting. It's "form" and its "content." Form describes the physical stuff about a painting: color, size, what type of paint, thickness of paint, type of canvas, type of brush strokes, and so on. Content describes what the painting is depicting: a house, a person, a group of people, a particular event, a collection of objects, whatever.
We'll look at two paintings, one "normal" painting and then an abstract one. First up is Leutze's painting of Washington crossing the Deleware.  
February 22, 2018 | 3 Comments » | Topics: Answers |
How do mathematicians know that they've correctly solved a complex math equation when other equally skilled mathematicians cannot?
Here's an analogy. Let's say you're trying to find the solution to a very difficult maze. Everyone might be stuck trying to find their way out, but you're the first to find the solution. How do we know your solution is correct? You showed us the path – it's easy to verify that the path is correct, even though finding it is hard.
It's the same in math – finding a solution is hard, verifying it's correct is easy.
Another example is Sudoku – it's hard to solve, but checking whether a solution is correct is easy.
It's true that more difficult math problems might be more difficult to validate, but it's still easier to validate the correctness of a solution (typically a proof) than to find it in the first place.
January 31, 2018 | No Comments » | Topics: Answers |
What's it like to get chemotherapy?
I have to admit, chemo is a real snoozefest. Literally! Let me explain. For my particular cancer, I would go into the treatment center every three weeks to receive a dose of two different types of medicine. When I arrived each time, I was led into a large room with big comfy reclining chairs with about 15 or 20 other patients who were receiving treatment. They would take my blood first to make sure all my white blood cell counts are stable. Once I got the all-clear, the nurse would put an IV in my arm (still my least favorite part of my whole cancer experience) and that would administer a hefty cocktail of pre-meds to ease my body into the hard stuff. This is a mixture of Benadryl, Ativan, and steroids to get you nice and loopy. Bye, bye, brain! Having Benadryl pumped directly into your veins is like playing a game of trying to remain coherent, which I would undoubtedly lose. But it's a good thing because each of my chemo meds had to drip into my veins for two hours. That's four hours of chemo fun that I would just as soon sleep through, thank you very much. All total, I was usually there for six hours but practically unconscious for about four of that.
January 24, 2018 | 4 Comments » | Topics: Answers |
Why don't other countries have military bases on U.S. soil, whereas we have many U.S. bases on foreign soil?
Because a foreign country having a base in the US wouldn't serve any purpose. The US military is sufficiently powerful that it doesn't need other countries to have bases there to provide security and deterrence in the same way US military bases provide these things to other countries (or the US itself).
I'm British, but I think it's funny how people see the US military very unrealistically, especially here in Britain. We don't care to admit how much we depend on the Yanks. There are dozens of countries whose security is directly or indirectly dependent on the US military. In fact, there are countries that exist today that wouldn't exist were it not for the US military. Kuwait, South Korea etc..