Answers
September 26, 2018 | No Comments » | Topics: Answers |

I'm a German soldier in 1939. What are my chances to survive until 1945?
By the end of the war the Germans had 12.5 million men under arms. Over 4 million died during the war. Survival depended upon where you were stationed. If you were in the East there was a much higher chance of being killed and wounded than if you were in the West or in Denmark or Norway. At the edges of the most vicious battles, such as the fighting near Vienna near the end of the war, or in Silesia, or in Czechoslovakia (where the Germans won major victories til the very last day) the chances of dying were very high. It also depended upon your branch. There was over an 80 percent chance of a U—boat sailor dying before the war ended and very few sailors from the beginning made it to the end. Aircrews also suffered, and this depended on where you were stationed and when you joined the Luftwaffe. The more experience you had, the greater chance of survival, however, the more experience you had, the more risky missions you were expected to take. It turns out if a soldier survives the first 90 days of combat his odds of surviving the war grow exponentially, according to the book "Dirty Little Secrets of WW2". The most deadly time for a new soldier is the first couple of weeks at the front when the chances of dying are very high.
September 19, 2018 | No Comments » | Topics: Answers, Interesting |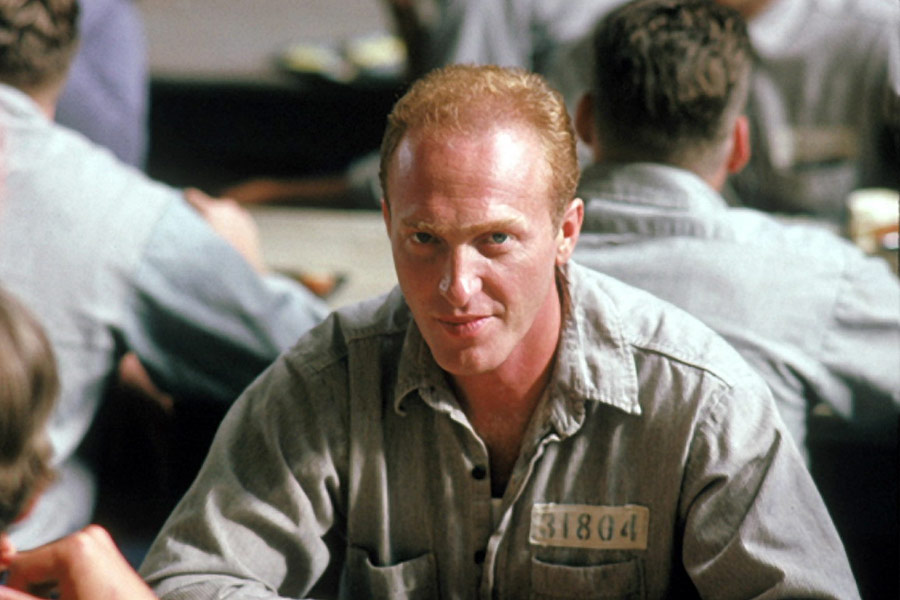 What's it like to be gay and in prison?
It depends on the man himself.
In CCA there was an openly gay Hispanic fellow, who I don't believe spoke any English. The Hispanic guys doted on him. He was treated by a number of men the way you might expect they would treat a girlfriend. I saw his admirers bring him little gifts, candy purchased on commissary, the milk from their breakfast… They would save him a seat close to the TV, and made sure his laundry was tended to.
August 29, 2018 | No Comments » | Topics: Answers, Interesting |
The Director of a film (or a play, or a television show episode) is the person responsible for the creative vision of the piece. They create a concept from the script (which may or may not be something concretely found in the script, it may be metaphorical or tangential) and from the concept lead the design and production team towards a collaborative vision. Once rehearsals/filming have begin, the director blocks the piece (i.e. tells actors where to move), provides objective and subtextual support to the actors (i.e. tells them why they are saying the things the writer wrote) and ensures that the visual style and setting are within the original vision or concept parameters.
In film, they also work closely with the DP, first story-boarding the script, and then, once on set, making sure that each shoot is framed, blocked and shot per their vision. Including ALL design aspects, from the color of the walls to the type of purse a character might wear.
August 29, 2018 | No Comments » | Topics: Answers |

How does dating work in Saudi Arbia?
Saudi culture is very gender-segregated, from restaurants to banks, a lot of places have both family sections and men's sections. There's even a women-only mall in Riyadh. Kindergartens are mixed, but from first grade onward, there are separate boys and girls schools. That's why people get creative about how to get in touch with the opposite sex. Back in my day, a popular method was to put your MSN ID on the side of your car and go for a cruise around town in the hope that a girl would spot it and contact you on her own."
Another popular method was the Bluetooth chat. "If the MSN ID trick didn't work out, you could always go to a cafe, sit in the men's section, turn on your Bluetooth, and hope for someone behind the wall in the women's section to see your phone. Then they'd connect to it, and the two of you could text." All while trying to determine how attractive the other person was solely by their emoji usage.
August 22, 2018 | No Comments » | Topics: Answers |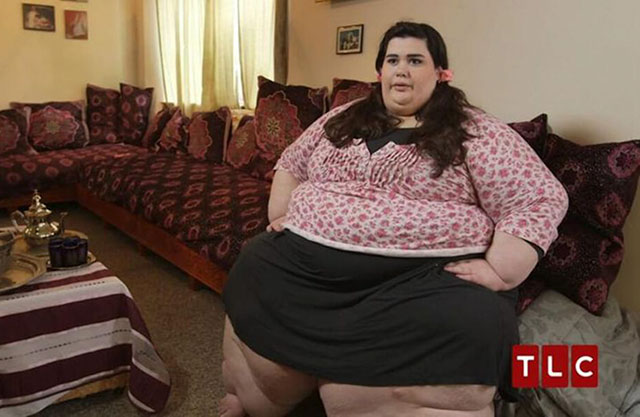 How do the morbidly obese take care of personal hygiene, going to the bathroom and things like masturbation?
I have been up to 800 pounds. I lost back down to 500, and then now I'm back up to 750. I am also 6'2" and pretty independent. I live alone.
This is going to be a pretty in depth explanation and I'll be called a fat cunt or some shit, but it's what I expect from the Internet😊
I've never been bed bound or had to have help with hygiene. I do it myself. How do I do it? I'll tell you.
When I was lighter I'd take showers like normal. I always have a detachable shower head to get in all the places. Now that I'm 750ish, what I do is sit on my toilet and get a washcloth and get a good soapy lather going. I wash everywhere while I sit down. I use a bath brush with a soapy washcloth to get my undercarriage. I usually do it, hot hot water rinse the cloth, and then do it again for about four times. I don't like to be dirty — it freaks me out .
August 15, 2018 | No Comments » | Topics: Answers |

What is the biggest no-no when being arrested?
Criminal defense attorney here. Allow me to share with you my personal top ten "don't do these when being arrested" moments, all of which I have personally had to deal with from clients.
Don't resist arrest. When the handcuffs come out, you cannot talk your way out of the situation any more; cooperate, and things will be much better for you.
Resist the temptation to "explain yourself" to the officer on your drive to the station. They are recording you — and this can be used against you. Just be quiet.
If you are being arrested for drunk driving, don't refuse the intoxilyzer test. You will likely be much worse off for a refusal than a bad test number. Implied consent will screw you.
Please remember to exercise your right to remain silent. There is nothing you can say that will help you in a meaningful way. Just stop talking.
No one likes the guy who threatens to sue everyone in sight. Just request an attorney and stop talking.
Routine booking questions don't fall into the category of custodial interrogations, so please don't refuse to give officers your real name. In many jurisdictions this can be a separate offense.
August 8, 2018 | No Comments » | Topics: Answers |

What do guys get out of being a cuckold?
A man with a cuckold fetish derives his pleasure from the mental anguish and humiliation that results from his wife's infidelity. (I use the words "infidelity" and "cheating" within the context of a consensual arrangement). He is immensely aroused by the thought of his woman with another man, lusted by other men. He wants to see his partner satisfied, and by doing so he now has a 'private pron collection' by which he uses to masturbate and fantasize. This is more rewarding than actual sex with his partner.
By being the cuckold, he willingly assumes the position of the sexual submissive. He is submissive to his wife, and he is now lowered in rank in respect to the other man having sex with his wife. He and his partner often 'complete' this fantasy by having sex right after she cheats on him.
August 7, 2018 | No Comments » | Topics: Answers |
Can you get drugs in jail/prison?
You bet your fucking ass you can. It's all there. Marijuana, Cocaine, Ecstacy, Meth, Heroin, PCP, etc. You name it, you can get it. I've even seen hypodermic syringes smuggled from the medical ward for people to use to shoot up. A metal ballpoint pen? Crackpipe. They would strip and ball up copper wire from headphones, set it on fire (to take some sort of coating off the copper), bunch it up inside the metal base of the pen and voila! Crackpipe!
How is it brought in and how much does it cost?
A gram of heroin in Los Angeles is currently running at about $80 and the price of a gram of heroin in prison is $400. Heroin makes its way within the prison walls in three ways: contact visits, mail scams, and guards smuggling it in.
August 1, 2018 | No Comments » | Topics: Answers |
What is the most disgusting day in human history?
December 13, 1937.
After the Second Sino-Japanese War broke out in 1937, the aggressive and disciplined Japenees troops had already managed to take Shanghai, and had just taken the city of Nanking (Nanjing), the capital of Nationalist China. With a retreat of Chinese forces the Japanese took the city with relative ease.
After the city had fallen, Iwane Matsui, the commander of the Japanese forces, allowed his troops to have free will with the people of Nanjing, as a complete destruction of the city would help give the Japanese a psychological advantage over Nationalist China.
Over the next six weeks, the exhausted Japanese Army absolutely destroyed the people of Nanjing. An estimated 300,000 people were killed in that time span, with nearly all of them being Chinese women, children, and the elderly. Men were forced to rape their families, children were beaten with rifles for wearing traditional Chinese clothes, children were buried alive while they watched soldiers rape their mothers, and thousands were slaughtered meaninglessly by firing squads and dumped into mass graves.
July 18, 2018 | No Comments » | Topics: Answers |
How does the witness protection program work exactly?
You have different levels of witness protection, but I assume you are talking about the most advanced, which would be WITSEC run by the Department of Justice and the US Marshals service.
Before the person testifies, USMS would be responsible for protecting the person and in coordinating with the local police agencies, would be responsible for getting them to and from trial to testify.
After they testify, USMS will relocate them to a different location and will provide them with back stopped identifications. These are not fake IDS, they are real IDs issued by people within the Federal and State agencies that assist with the program. Basically, those agencies add this new identity to their databases and may backstop it (create archived information to show the person has existed and wasn't just created out of thin air) this way nobody, even other people from that agency, would know it was a fake identification. they would obviously then be issued legitimate documents under that created identitity such as social security cards, birth certificates, maybe driver's licenses, and even some other stuff such as high school diplomas and other stuff possibly needed to help them get work, get their kids into school, etc.