Facts
May 15, 2018 | No Comments » | Topics: Facts |
One of Jeffrey Dahmer's victims managed to temporarily escape. He was found naked, drugged and bleeding from his rectum on a street corner. Dahmer convinced police that the boy was his boyfriend and that they had had an argument. The boy was returned to Dhamer and was murdered that night.
In the early morning hours of May 27, Dahmer returned toward his apartment to discover Sinthasomphone sitting naked on the corner of 25th and State, talking in Laotian, with three distressed young women standing near him. Dahmer approached the trio and explained to the women that Sinthasomphone (whom he referred to by an alias) was his friend, and attempted to lead him to his apartment by the arm. The three women dissuaded Dahmer, explaining they had phoned 911. Upon the arrival of two officers named John Balcerzak and Joseph Gabrish, Dahmer's demeanor relaxed: he informed the officers that Sinthasomphone was his 19-year-old boyfriend, that he had drunk too much following a quarrel, and that he frequently behaved in this manner when intoxicated. The three women were exasperated and when one of the trio attempted to indicate to one of the officers that Sinthasomphone was bleeding from his buttocks and that he had seemingly struggled against Dahmer's attempts to walk him to his apartment, the officer harshly informed her to "butt out," "shut the hell up" and to not interfere, adding the incident was "domestic."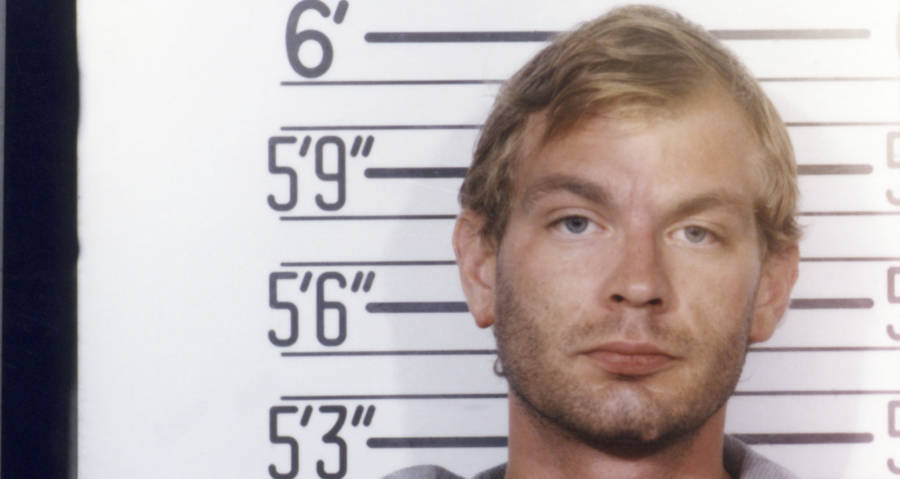 January 4, 2018 | 3 Comments » | Topics: Facts |
November 16, 2017 | 1 Comment » | Topics: Facts |
12,000 bears are farmed for their bile in Asia which is used in traditional Chinese medicine and generates $2bn per year. Farming always involves surgery on the bears to insert a catheter or to cut a hole through the abdomen by which the bile leaks. Bear bile has no medicinal effect

Here's a rescued one getting out of his cage for the first time:
"The vet team has been working hard to rehabilitate him after years of having his bile extracted. In fact his gall bladder was so damaged it had to be removed. Examinations had found numerous gallstones, meaning he'd lived in pain for years. That wasn't the only surgery Tuffy faced. He also had painful, dry, cracked paws. Animals Asia Bear Manager Louise Ellis said: "The cracked paws are common to bile farm bears as they only walk on bars, not grass. Dehydration is likely to have contributed to this too. So for his carers to see him take to the pool so quickly after he first became ready to face the outdoors was an amazing moment." In fact Tuffy loved being outdoors so much he decided not to return to his den in the evening – choosing instead to sleep under the stars."
October 5, 2017 | No Comments » | Topics: Facts |
Black travellers in the 1950s had their own guidebook to the US telling them where it was safe to stop, shop, eat and even stay the night (article)
In 1956, the year that federal funding made the Interstate Highway System possible, Jim Crow was still the law of the land. In the South, racial segregation was enforced by law — and had been since shortly after Reconstruction. In many parts of the North, the codes were enforced in practice. This reality made cross-country trips complicated, and sometimes even perilous, for black travelers.
Some African-American tourists would drive all night instead of trying to find lodging in an unfamiliar and possibly dangerous town. They would pack picnics so they could avoid stopping at restaurants that might refuse to serve them. Some people would even carry portable toilets in the trunks of their cars, knowing there was a good chance they would be turned away from roadside restrooms.
But in 1936, a man named Victor Hugo Green started a travel guide to make life on the road easier and safer for black motorists.
The guide listed, state by state, the restaurants, hotels, service stations, and other businesses that would welcome African-American travelers. Green called it "The Negro Motorist Green Book," or "The Green Book," for short.