History
November 27, 2018 | No Comments » | Topics: History, Interesting |
Camp guards at concentration camp Buchenwald, who were captured and beaten by the prisoners on the day of liberation. April 1945
October 25, 2018 | No Comments » | Topics: History, Interesting |
Albert Einstein giving a lecture on the Theory of Relativity, 1922
October 4, 2018 | No Comments » | Topics: History |
A weeping George Gillette in 1940, witnessing the forced sale of 155,000 acres of land for the Garrison Dam and Reservoir, dislocating more than 900 Native American families
September 13, 2018 | No Comments » | Topics: History |
Whitechapel slum in 1888, the year Jack The Ripper struck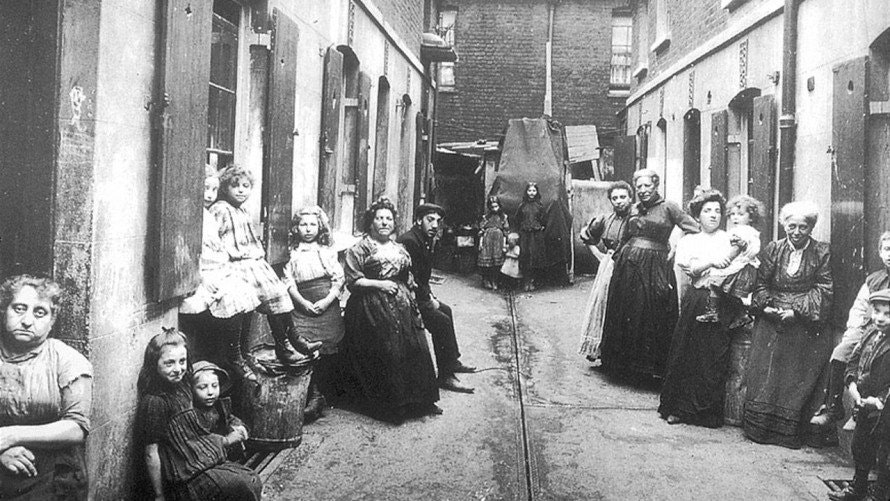 August 30, 2018 | No Comments » | Topics: History |
Mother and children during the great depression, California, 1936, photo by Dorothea Lange
August 28, 2018 | No Comments » | Topics: History, Morbid |

György Dózsa
History has taught us that committing high treason is a sure fire way to get tortured and executed in the most excruciating ways. Of course, this isn't a problem if you actually manage to succeed in overthrowing a ruler or monarch, but those who fail are made an example of in the worst ways possible. Such was the case of György Dózsa, a Hungarian soldier of fortune who led a peasants' revolt against the kingdom's nobility in 1514. Despite achieving some early decisive victories against the Hungarian army, the revolution was eventually suppressed with force and Dózsa captured.
He was condemned to sit on a heated smoldering iron throne with a heated iron crown on his head and a heated scepter in his hand (mocking at his ambition to be king). While Dózsa was suffering, a procession of 9 fellow rebels, who had been starved beforehand, were led to such throne. In the lead was Dózsa's younger brother, Gergely, who was cut in three before Dózsa despite Dózsa asking for Gergely to be spared. Next, executioners removed hot pliers from fire and forced them into Dózsa's skin. After pulling flesh from him, the remaining rebels were ordered to bite where the hot iron had been inserted and to swallow the flesh. Those who refused, about 3 or 4, were simply cut up which prompted the remaining rebels to do as commanded. In the end, Dózsa died on the throne of iron from the damage that was inflicted while the rebels who obeyed were let go without further harm.
August 16, 2018 | No Comments » | Topics: History |
A British officer leads the way "over the top" amid the bursting of German shells.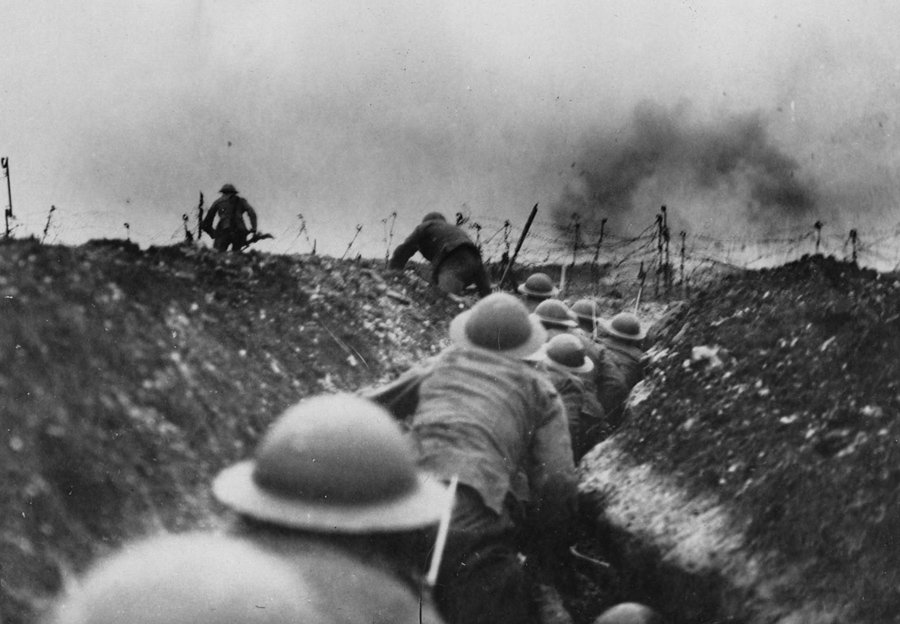 August 14, 2018 | No Comments » | Topics: History |
The date was September 9, 1942. The Soviets and Nazis were duking it out in Stalingrad, and just a few days earlier, US and Australian forces had beaten the Japanese at Milne Bay, Papua New Guinea. Most Americans were following the war on their radios and in their newspapers, and they pictured a war taking places in faraway lands with strange names like Anzio, El Guettar, and Guadalcanal. So despite all the fear-mongering posters and East Coast blackouts, most probably would've been shocked to learn there was a Japanese submarine sitting off the coast of Oregon, just waiting to launch an attack on mainland USA.
The plan was to unpack a small Zero floatplane, catapult it into the air, and have it bomb the woods around the logging town of Brookings. If all went according to plan, the bombs would start massive forest fires, sending Americans into a panic, and drawing the US fleet away from its strongholds in the Pacific islands. The man chosen for the mission was a pilot named Nobuo Fujita, and along with his observer, Shoji Okuda, the two set off toward Oregon, planning to unleash hell.
July 26, 2018 | No Comments » | Topics: History |
The "Mona Lisa" returning to the Louvre museum, after WWII, Paris 1945
July 19, 2018 | No Comments » | Topics: History |
German immigrants arriving at Ellis Island, NY circa 1900