History
June 6, 2019 | No Comments » | Topics: History |
Gen. Dwight D. Eisenhower speaks with U.S. Army paratroopers at Greenham Common airfield in England the day before D-Day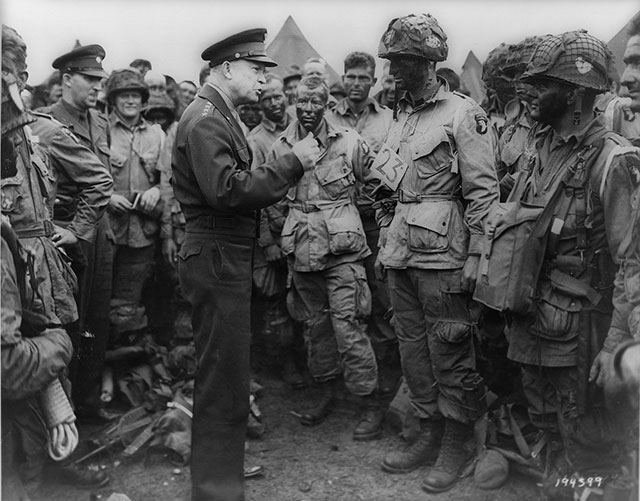 May 14, 2019 | No Comments » | Topics: History, Interesting |
Pinkerton Detective With Lead Gloves circa 1875
This huge, almost seven foot fall Pinkerton detective dwarfs the table he is standing next to. However, it is not his physical size that makes him a deadly adversary, but the lead gloves covering his hands. They are a variation of the "blackjack." A seemingly light tap usually surprises the unfortunate victim with broken bones or the loss of consciousness, without hurting the wearer's hands.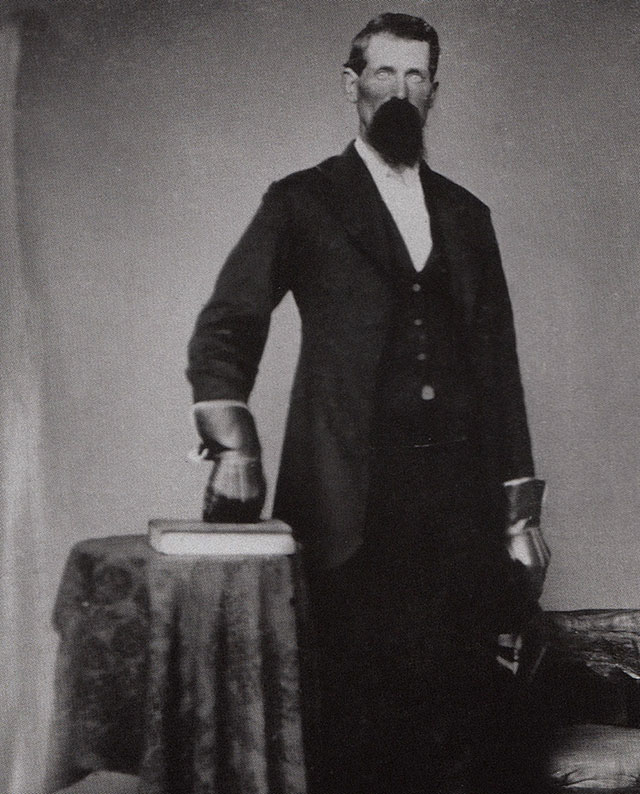 April 23, 2019 | No Comments » | Topics: History |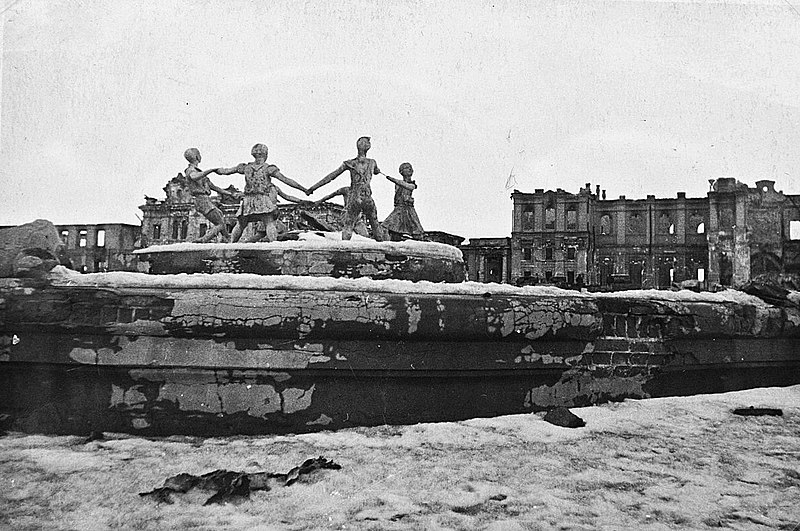 In July 1942, the Germans resumed their advance into the U.S.S.R. begun the previous summer, seeking to conquer Stalingrad, a vital transportation center located on the Volga River. Germans and Russians battled with dogged ferocity over every part of the city; 99 percent of Stalingrad was reduced to rubble. A Russian counteroffensive in November trapped the German Sixth Army. Realizing that the Sixth Army, exhausted and short of weapons, ammunition, food, and medical supplies, faced annihilation, German generals pleaded in vain with Hitler to permit withdrawal before the Russians closed the ring. On February2, 1943, the remnants of the Sixth Army surrendered. More than a million people-Russian civilians and soldiers, Germans and their Italian, Hungarian, and Romanian allies-perished in the epic struggle for Stalingrad. The Russian victory was a major turning point in the war.
March 28, 2019 | No Comments » | Topics: History |
WW1 French trench raider, 1915
These soldiers would sneak out of their own trenches at night, often covering themselves in burn cork to darken their uniforms and exposed skin, silently creeping towards the enemy trench so that they could slit the throats or bash in the heads of the enemy whilst they slept. They would wreak havoc throughout the enemy position, using knives and clubs to maintain minimal noise, and carrying grenades which they would throw into sleeping quarters when they left. The fear factor of that no one could sleep safe, knowing that the enemy sent men like this.
March 7, 2019 | No Comments » | Topics: History, Interesting |
The wartime Prime Minister of Japan, finds him slumped semiconcious after he tried to commit suicide by shooting himself through the heart, Tokyo, September 11, 1945 . He was saved by US army doctors and later tried and convicted for war crimes and hanged In December 1948.
After Japan's unconditional surrender in 1945, U.S. general Douglas MacArthur issued orders for the arrest of the first forty alleged war criminals, including Tōjō. Soon, Tōjō's home in Setagaya was besieged with newsmen and photographers. Three American GIs (Corporal Paul Korol, Private First Class John Potkul, and Private First Class James Safford) and two Office of Strategic Services (O.S.S.) Officers (one of whom was John J. Wilpers, Jr.) were sent to serve the arrest warrant on Tojo.
Two American war correspondents, Hugh Bailey and Russell Braun, had previously interviewed Tojo and were also present when the attempt was made to serve the arrest warrant. Inside, a doctor named Suzuki had marked Tōjō's chest with charcoal to indicate the location of his heart. When American military police surrounded the house on September 8, 1945, they heard a muffled shot from inside. Major Paul Kraus and a group of military police burst in, followed by George Jones, a reporter for The New York Times. Tōjō had shot himself in the chest with a pistol, but despite shooting directly through the mark, the bullets missed his heart and penetrated his stomach. Now disarmed and with blood gushing out of his chest, Tōjō began to talk, and two Japanese reporters recorded his murmured words: "I am very sorry it is taking me so long to die. The Greater East Asia War was justified and righteous. I am very sorry for the nation and all the races of the Greater Asiatic powers. I wait for the righteous judgment of history. I wished to commit suicide but sometimes that fails."
February 14, 2019 | No Comments » | Topics: History, Interesting |
Man standing on lap of colossal figure of Ramses, 1856
January 24, 2019 | No Comments » | Topics: History, Interesting |
Circus strongwoman Katie Sandwina aka the Lady Hercules holding up three men 1900's
She is said to have once defeated the famous strongman Eugene Sandow in a weightlifting contest in New York City. Katie lifted a weight of 300 pounds over her head, which Sandow only managed to lift to his chest. After this victory, she adopted the stage name "Sandwina" as a feminine derivative of Sandow.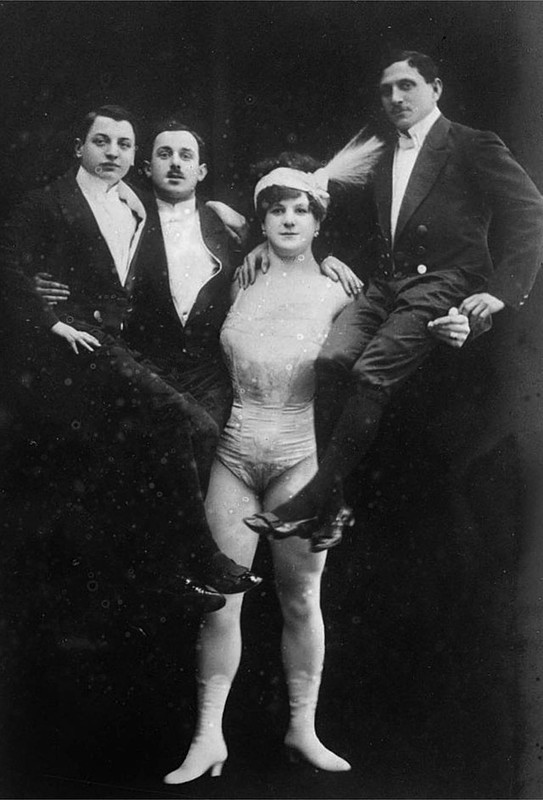 January 3, 2019 | No Comments » | Topics: History |
Carrie Amelia Nation, a radical member of the temperance movement
When Carry Nation stepped foot into the Kiowa, Kansas bar, nobody saw what was coming. The woman, dressed in black, was on a mission from God. But as soon as she entered the saloon, all hell broke loose. She ran behind the bar, smashed the mirror and all the bottles under it; threw the cash register, threw it down; then broke the faucets of the refrigerator and cut the rubber tubes that conducted the beer. She was arrested soon after, but she didn't mind. The bar had just gotten the Carry Nation treatment. During her years as an anti-alcohol advocate in the late 19th century, Nation built a reputation as a fearless, even unhinged reformer who would go to any length to save people from drunkenness.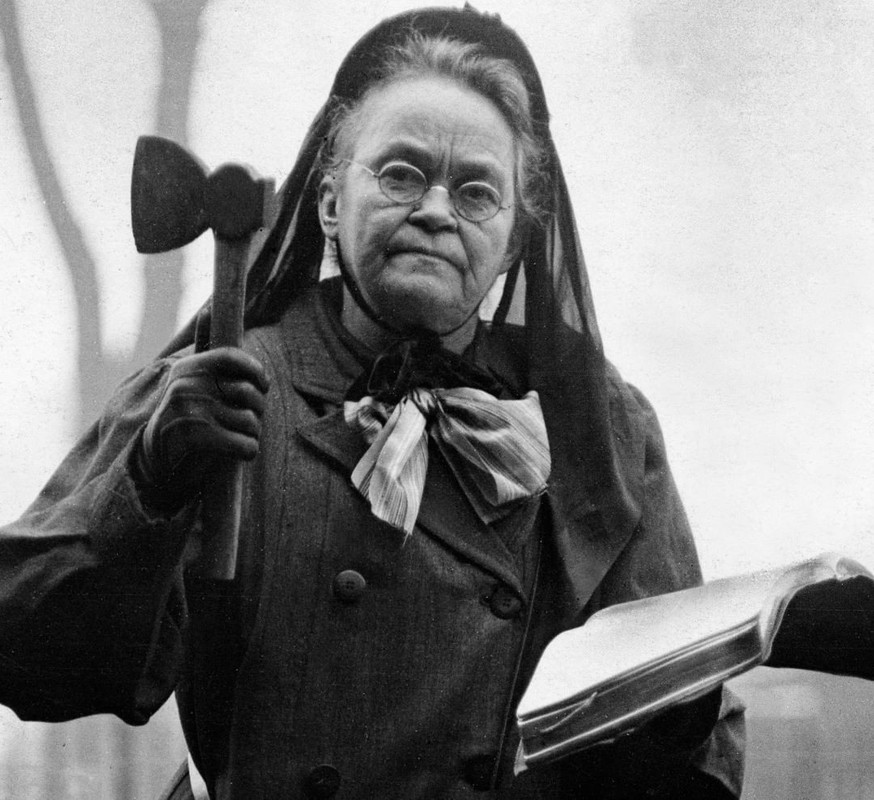 December 26, 2018 | No Comments » | Topics: History |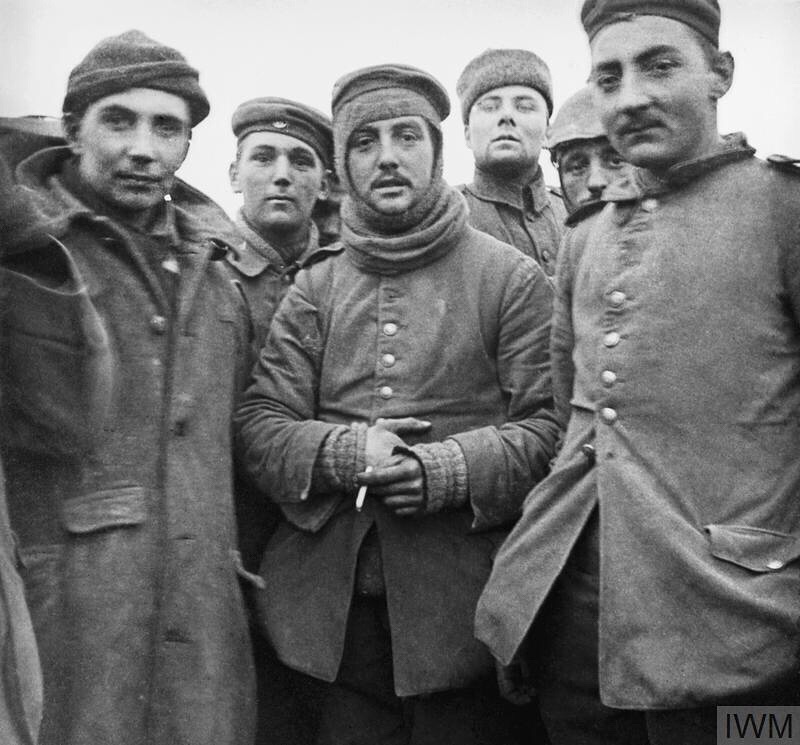 During World War I, in the winter of 1914, on the battlefields of Flanders, one of the most unusual events in all of human history took place. The Germans had been in a fierce battle with the British and French. Both sides were dug in, safe in muddy, man-made trenches six to eight feet deep that seemed to stretch forever.
All of a sudden, German troops began to put small Christmas trees, lit with candles, outside of their trenches. Then, they began to sing songs. Across the way, in the "no man's land" between them, came songs from the British and French troops. Incredibly, many of the Germans, who had worked in England before the war, were able to speak good enough English to propose a "Christmas" truce.
The British and French troops, all along the miles of trenches, accepted. In a few places, allied troops fired at the Germans as they climbed out of their trenches. But the Germans were persistent and Christmas would be celebrated even under the threat of impending death.
(more…)
December 20, 2018 | No Comments » | Topics: History, Interesting |
A 'Knocker-up' was hired to ensure that people would wake up on time for their jobs. Mary Smith earned sixpence a week shooting dried peas at sleeping workers' windows in East London in the 1930s.
She would not leave a window until she was sure that the workers had woken up.