Interesting
March 13, 2019 | No Comments » | Topics: Answers, Interesting |

How feasable is it to escape a prison by jumping the fence?

You, an inmate, think you have found a weakness on my fence line. My Fence Line consists of 2, 14ft. Tall, topped with Rolls of GLEAMING RAZORS, Razor Wire, Twisted and Triple Bladed, which my Sergeant in charge of Razorwire Installation, Sergeant B. manually created this twisted razorwire design.
One roll at the very top, 2 straddling each side, eight rolls down the fence on each side to the ground. Stacked as a pyramid from the ground to underneath the top three rolls. Imagine if you will, the entire perimeter is the jaws of the mouth of a HUGE GREAT WHITE SHARK, WITH MULTIPLE ROWS OF STEEL TEETH.
Well, right after the 7:45p Yard closing for Master Roster count, depending on daylight savings time. You, ( Gangster/Mobster/Escape Artist Extrordinaire, inmate in question), decide to HIT (Slang for Use), what you perceive, is a blind spot, on my Fence Line. Specifically, The Tower casts a shadow towards the inner perimeter fence in Zone 18. You have a couple of blankets and jackets, that you stashed to use as cover over the razorwire. (Keep in mind, this is going on while, Master Roster count is happening.)
March 7, 2019 | No Comments » | Topics: History, Interesting |
The wartime Prime Minister of Japan, finds him slumped semiconcious after he tried to commit suicide by shooting himself through the heart, Tokyo, September 11, 1945 . He was saved by US army doctors and later tried and convicted for war crimes and hanged In December 1948.
After Japan's unconditional surrender in 1945, U.S. general Douglas MacArthur issued orders for the arrest of the first forty alleged war criminals, including Tōjō. Soon, Tōjō's home in Setagaya was besieged with newsmen and photographers. Three American GIs (Corporal Paul Korol, Private First Class John Potkul, and Private First Class James Safford) and two Office of Strategic Services (O.S.S.) Officers (one of whom was John J. Wilpers, Jr.) were sent to serve the arrest warrant on Tojo.
Two American war correspondents, Hugh Bailey and Russell Braun, had previously interviewed Tojo and were also present when the attempt was made to serve the arrest warrant. Inside, a doctor named Suzuki had marked Tōjō's chest with charcoal to indicate the location of his heart. When American military police surrounded the house on September 8, 1945, they heard a muffled shot from inside. Major Paul Kraus and a group of military police burst in, followed by George Jones, a reporter for The New York Times. Tōjō had shot himself in the chest with a pistol, but despite shooting directly through the mark, the bullets missed his heart and penetrated his stomach. Now disarmed and with blood gushing out of his chest, Tōjō began to talk, and two Japanese reporters recorded his murmured words: "I am very sorry it is taking me so long to die. The Greater East Asia War was justified and righteous. I am very sorry for the nation and all the races of the Greater Asiatic powers. I wait for the righteous judgment of history. I wished to commit suicide but sometimes that fails."
March 6, 2019 | No Comments » | Topics: Answers, Interesting |

How long do meth addicts need for recovery?
From an ex addict of heroin and crack, I can tell you that it's not the drug, addiction is born out of a lack of something in one's life. For example, lack of love, lack of direction, etc etc.
This is pretty much a fact, and it applies to the vast majority of addicts. Nobody specifically goes out to become an opiate addict, or a speed addict, it's a matter of happenstance.
So it's not the physical addiction you need to address, it's the reason they're addicts in the first place which is the problem.
I was addicted to heroin and crack for 7/8 years, and I did a lot of work on myself in that time, and learned why I made some of the choices I made, and the drugs were usually the plaster that went on the "Boo Boo" so to speak.
It becomes an addict's way of coping. It becomes their way of escaping, so they don't have to deal with reality. That's the underlying issue, regardless of the drug we're talking about.
February 26, 2019 | No Comments » | Topics: Interesting |
A pack of cigarettes a day for 20 years VS healthy lungs
February 25, 2019 | No Comments » | Topics: Interesting |
IN 1960, Inejiro Asanuma — the head of Japan's socialist party — was assassinated onstage during a live broadcast by 17 year old Otoya Yamaguchi, a Japanese ultranationalist. 
The photo was taken directly after Yamaguchi stabbed Asanuma and is seen here attempting a second stab though he is restrained before that happens. Inejiro Asanuma was leader of the socialist party in Japan. He was unusual in postwar Japan for his forceful advocacy of socialism, and his support of the Chinese Communist Party was particularly controversial.
In 1959, Asanuma had visited China and referred to the United States as "the shared enemy of China and Japan." He then disembarked from the plane home wearing a suit styled after Chairman Mao Zedong — a bold fashion choice at a time when Mao's People's Republic of China was not recognized as legitimate in Japan.
February 21, 2019 | No Comments » | Topics: Facts, Interesting |
After their bomber crashed in Japan in 1945, eight American Airmen were taken to Kyushu University Medical School and dissected alive. (article)
The so-called experiments performed on the living prisoners at the Kyushu University medical school included the removal of a whole lung, a stomach, and a liver, as well as pieces of brain.
After taking out one prisoner's liver, a surgeon was heard to say, "This is a removal of the liver and we are going to see how long the man would live without his liver."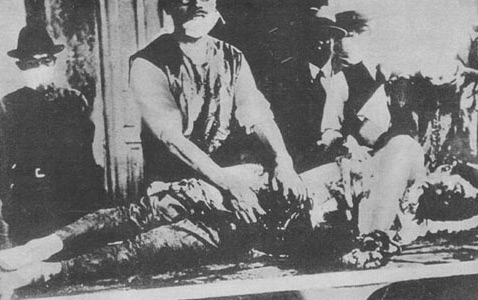 February 20, 2019 | No Comments » | Topics: Answers, Interesting |

Will El Chapo be able to escape from an American prison?
No way; he's done for life now. Basically he was done the moment he got extradited to the US, really. The system here has its corruption, certainly; but nowhere near the level of Mexico's.
That was always one of the main fears for foreign drug lords in fact, going all the way back to the time of Pablo Escobar; being extradited and ending up facing the full brunt of the US justice and penal system.
If he indeed is sent to the Florence, Colorado, ADMAX facility he will spend the remainder of his life (at least 22 hrs a day/365 days a year) in cells just like the one(s) photographed in this article: What it's like inside the 'Alcatraz of the Rockies,' America's toughest prison
February 20, 2019 | No Comments » | Topics: Interesting |
The Mars Opportunity Rover was meant to last just 90 days and instead marched on for 14 years. It finally lost contact with earth after it was hit by a fierce dust storm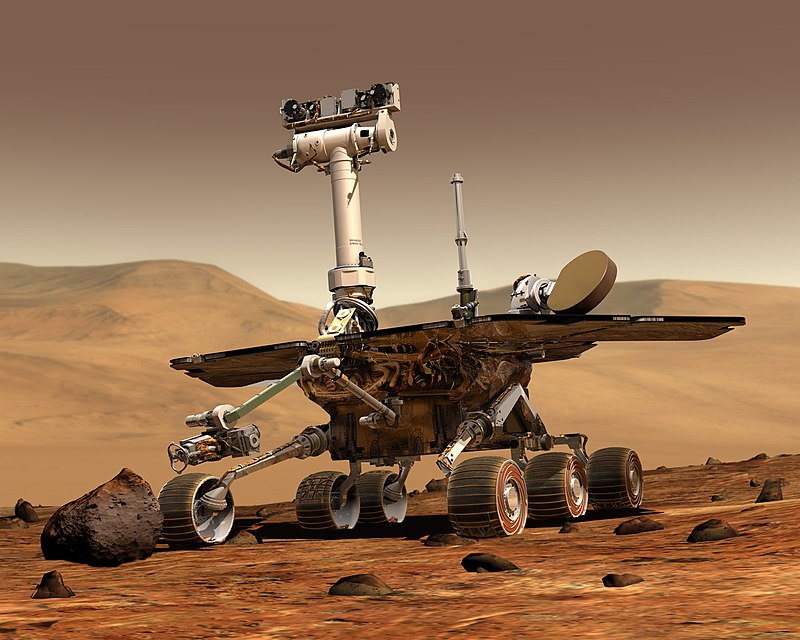 February 14, 2019 | No Comments » | Topics: History, Interesting |
Man standing on lap of colossal figure of Ramses, 1856
February 11, 2019 | No Comments » | Topics: Fascinating |
Tinder in Saudi Arabia