Interesting
August 14, 2019 | No Comments » | Topics: Answers, Interesting |
How Much of a Pilot's Training Is Emergency Landing Practices?
You can teach anyone to fly straight and level in about 10 seconds. Push the wheel or stick forward, and the ground gets bigger. Pull the wheel or stick back, and the sky gets bigger. Turn or push right, you turn right; turn or push left, you turn left. Congrats, you can fly straight and level. It takes about 10 brain cells to do this, so you can do everything else while you fly straight and level.
August 13, 2019 | No Comments » | Topics: Interesting |
August 12, 2019 | No Comments » | Topics: Fascinating |
Indigenous Tribe Wins Legal Battle Against Oil Companies, Preventing Drilling In The Rainforest
August 1, 2019 | No Comments » | Topics: History |
Stalin in the Kremlin after a meeting about the Nazi invasion of the Soviet Union at the start of Operation Barbarossa. The photographer secretly defied orders to destroy it as it was deemed not to show Stalin in a positive light – June 22nd 1941
When the invasion happened, Stalin ran to his rural cottage and had a nervous breakdown for 3 days, being unavailable to Russian command looking for guidance/orders, and drinking himself to death. Beria and other top communists went to meet him and got him out of the cottage. He was also afraid of being deposed/assassinated at this point.
July 31, 2019 | No Comments » | Topics: Interesting |
The most sophisticated software in history was written by a team of people whose names we do not know.
It's a computer worm. The worm was written, probably, between 2005 and 2010.
Because the worm is so complex and sophisticated, I can only give the most superficial outline of what it does.
This worm exists first on a USB drive. Someone could just find that USB drive lying around, or get it in the mail, and wonder what was on it. When that USB drive is inserted into a Windows PC, without the user knowing it, that worm will quietly run itself, and copy itself to that PC. It has at least three ways of trying to get itself to run. If one way doesn't work, it tries another. At least two of these methods to launch itself were completely new then, and both of them used two independent, secret bugs in Windows that no one else knew about, until this worm came along.
July 31, 2019 | No Comments » | Topics: Interesting, Answers |
With all the lawsuits going around where companies can't be sexist when hiring employees how is Hooters able to only hire hot women?
Legally, it's what's called a "bona fide occupational qualification" that hooters waitresses must be female. The federal law that protects from employment discrimination says that you can refuse to hire someone based on their gender if their gender is that specific to the job. HOWEVER, Hooters has to be willing to hire male cooks, busboys, etc, because those jobs are "behind the scenes" and so are not protected by the Hooters = women thing. Basically, it works because Hooters' entire brand is based on hiring women as waitresses. Doesn't mean they can get away with never hiring men for OTHER jobs, and doesn't mean any restaurant could get away with it.
July 30, 2019 | No Comments » | Topics: Facts |
In 1999, Philip Morris attempted to convince the government of the Czech Republic that smoking was highly beneficial to the country, as more people would die earlier as a result, thus letting the government save millions on pensions, hospitals, and housing for elderly citizens (article)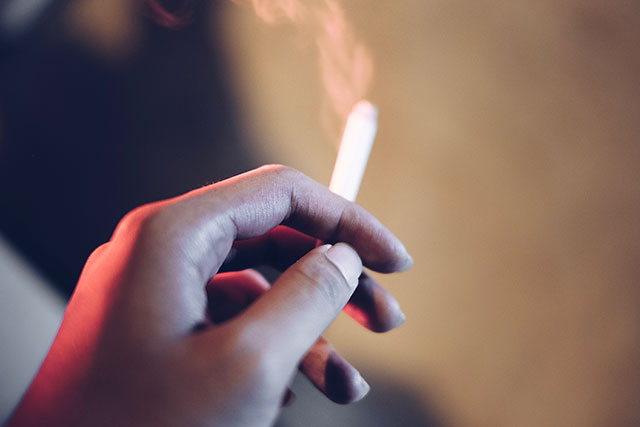 July 29, 2019 | No Comments » | Topics: Interesting, Fascinating |
Zachary Mutai, Head Caregiver of the last of the Northern White Rhinos, visits Sudan's grave, photo by Andrew Harrison Brown
July 24, 2019 | No Comments » | Topics: Answers |

Why were so many Japanese pilots willing to conduct kamikaze missions?
The Japanese people were very, very patriotic. In addition, they firmly believed that the emperor was god on earth. He was a living god and whatever his decisions, they were from god himself. Between those beliefs and feelings, the opportunity to die for the preservation of the country was not even a question. They all knew that their country was in dire straits with a terrible enemy approaching their shores. As soldiers in the service of their living god, they were much more than willing to sacrifice their lives to save their country.
July 24, 2019 | No Comments » | Topics: History |
Kamikaze translates as "divine wind" and was the Japanese practice during World War II of sending young men in planes loaded with explosives on suicide missions. The vast majority of kamikaze pilots were under the age of 25, conscripted into the army sometimes against their will. The letters, poems, and diary entries of kamikaze pilots and other special attack force members constitute an important primary source of the feelings and opinions of these men prior to their suicide attacks. Here is a collection of letters from kamikaze pilots written just before they flew their final missions.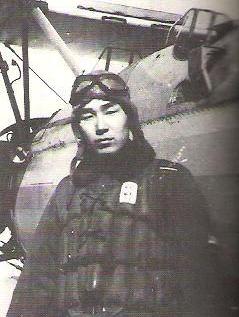 On January 6, 1945, Lieutenant Junior Grade Tadasu Fukino piloted a Suisei dive bomber (Allied code name of Judy) that crashed into the heavy cruiser Louisville (CA-28) in Lingayen Gulf off the coast of Luzon Island in the Philippines. The suicide attack killed 36 men and wounded 56 others.
Tadasu Fukino wrote the following last letter to his mother after he had arrived in the Philippines and before his final mission: