Interesting
October 24, 2018 | No Comments » | Topics: Answers |
What is it like to train on steroids?
This answer is based on testosterone. Other steroids can vary… although broadly similar.
Once they start to kick in, you'll notice:
Improved strength – nothing crazy, but you will consistently increase your current max weights every week of your cycle. In every exercise. If you have hit a plateau anywhere you'll smash through it. You need to be careful you don't damage joints and tendons (although with testosterone the added water helps with this).
Improved endurance. You'll be able to do more reps and more sets before you run out of power. There's just more gas in the tank.
Improved focus. It's much easier to make the mind-muscle connection. Rather then dragging your tired ass through a difficult workout – you'll be fully focused on every movement and what muscle you are hitting. You'll be able to channel the added focus/aggression to your goals.
Improved recovery. You'll be able to hit it hard in the gym every time – because you won't be sore from the previous punishing you gave yourself. You can train every day of the week without significant soreness. Sometimes you feel like you can train twice a day. I always give the example of my leg day. On cycle I can do an insane squatting session, then wake up the next day like nothing happened. Normally that would be me effectively disabled for a couple of days. I get bad DOMS in the legs… but not on cycle.
Improved libido. Be careful which hot gym girls you look at and what you let wander into your thoughts, because you'll have yourself a giant unwanted erection. It's happened to me on a treadmill before to the point where I had to stop!
Overall feeling of well being and that "everything is gonna be ok".
October 23, 2018 | No Comments » | Topics: Facts, Interesting |
Schopenhauer called the post-orgasm moment of clarity as "devil's laughter" because it's when we realize we're slaves to a biological imperative uncaring of our happiness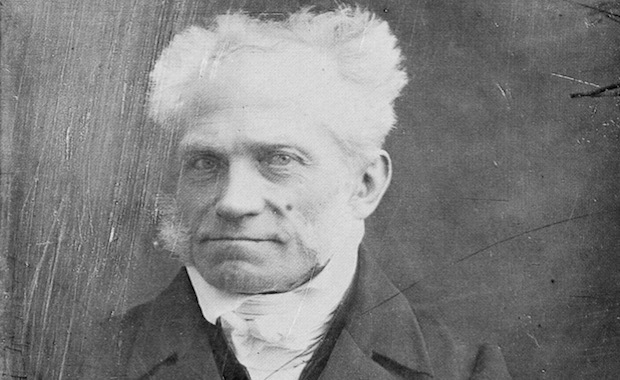 The School of Life – Schopenhauer
October 17, 2018 | No Comments » | Topics: Facts, Interesting |
Ernest Thompson Seton, one of the founding pioneers of the Boy Scouts of America, was presented with an invoice for all the expenses connected with his childhood, by his father, including the fee charged by the doctor who delivered him. He paid the bill, but never spoke to his father again.
Seton called his father "the most selfish man I ever knew, or heard of, in history or in fiction." He cut off ties completely after being made to pay off an itemized list of all expenses he had cost his father, up to and including the doctor's fee for his delivery, a total of $537.50.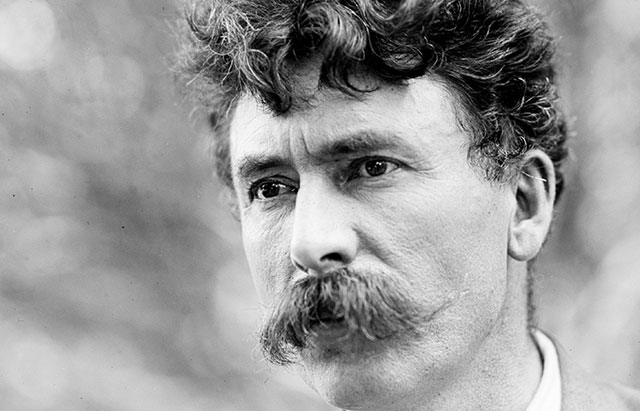 October 17, 2018 | No Comments » | Topics: Answers, Interesting |
When a load of beautiful women hang around rich guys, are they paid directly? Just in drinks? Where do they go at the end of the day? Do they hang around rich guys as a job?
Source: I used to work in Las Vegas nightclubs, my friends are hosts at Las Vegas nightclubs and we see/talk about this topic often. We also know many of these girls personally.
There are 3 different types of girls that we're talking about here.
Atmosphere models, Companions(unpaid atmosphere models), Escorts
Atmosphere Models are attractive girls who are hired by a venue (club/bar etc) to hang out with guests and participate in the day's activities. They are to dress like normal girls and are not supposed to tell people that they are hired workers, BUT what they do is completely legal. They are hired simply to make the venue look better because 'hot' girls hang out there. They are not hired on the basis of being a hooker or an escort. If they happen to have sex with someone after attending the event, that is individual to them and sometimes that happens. I know girls who are atmosphere models who are just normal chicks, they get paid $200 to hang out at the party, and then they go home as soon as they aren't paid anymore. I also know atmosphere models who fuck rich dudes and go on their boats and all of the above, but they don't consider themselves escorts, they just hang with the rich dudes and go on vacations with them because it seems like a fun opportunity and also…these girls sometimes want to get wifed up and get married to a rich guy. What better way to meet a rich guy than to be an atmosphere model and get paid to hang around rich dudes. Honestly this is a pretty good business venture for these girls.
October 10, 2018 | No Comments » | Topics: Answers |
What could Conor McGregor have done differently against Khabib to secure a win?
Here is the bottom line on the reality of Conor McGregor versus the mythology that seems to have grown up around the promotional aspects of his fights.
Conor McGregor is a fantastic fighter, but he's not now, nor really has he ever been a dominant force at lightweight. Conor "made his bones" in MMA essentially cutting massive amounts of weight and fighting as an oversized 145 pounder. In that weight class – yea he was mauling people. 
Conor has only really had 3 opponents at lightweight, and that's Eddie Alvarez, Nate Diaz and Khabib.
The Alvarez fight was a stellar performance by McGregor, but in it's proper context it should be viewed as an ideal matchup for him. Alvarez is a beast, but he's got some of the worst boxing in the sport – for someone with Conor's timing and range, exposing Alvarez was a walk in the park. Then along came Nate – and suddenly Conor's left hand didn't seem as devastating as it appeared at 145 pounds. And Nate can box. The result was an exhausted Conor getting choked out.
October 8, 2018 | No Comments » | Topics: Facts, Interesting |
According to one legend, the funeral escort of Genghis Khan killed anyone and anything that crossed their path in order to conceal where he was finally buried. After the tomb was completed, the slaves who built it were massacred, and then the soldiers who killed them were also killed (article)
Genghis Khan killed an estimated 40 million people, resulting in a man-made climate change. The Mongol invasion effectively cooled the planet, scrubbing around 700 million tons of carbon from the atmosphere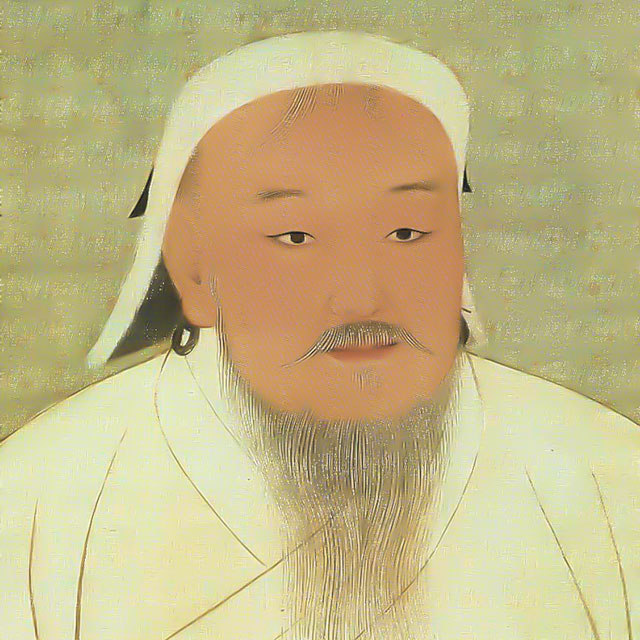 October 4, 2018 | No Comments » | Topics: History |
A weeping George Gillette in 1940, witnessing the forced sale of 155,000 acres of land for the Garrison Dam and Reservoir, dislocating more than 900 Native American families
October 3, 2018 | No Comments » | Topics: Answers |

How do inmates make wine in prison?
Personally, I never met anyone who could make a smooth ass kicking batch of mash better than I! My recipe and procedure of manufacturing I never shared with anyone till today. I spent almost 2 years experimenting with different ingredients and different techniques. I just didn't like the taste of other peoples mash. I wanted to find the perfect ingredients and best taste. As is with many things in life, sometimes simple is better! Alcohol is actually very easy to produce. Even an apple falling off a tree ferments on the ground with the sugar turning to alcohol. I'll list the ingredients and how to make it all. Most guys use Yeast in their brew, not me. Yeast only makes it cook faster, gives a yeast taste, produces a lot of gas and odor. Plus it just doesn't seem to produce as much alcohol doing it that way. I prefer slow cooking mine. It's all so simple to do. 
October 2, 2018 | No Comments » | Topics: Fascinating |
A miner's kid from Turkey drew this
September 26, 2018 | No Comments » | Topics: Answers |

I'm a German soldier in 1939. What are my chances to survive until 1945?
By the end of the war the Germans had 12.5 million men under arms. Over 4 million died during the war. Survival depended upon where you were stationed. If you were in the East there was a much higher chance of being killed and wounded than if you were in the West or in Denmark or Norway. At the edges of the most vicious battles, such as the fighting near Vienna near the end of the war, or in Silesia, or in Czechoslovakia (where the Germans won major victories til the very last day) the chances of dying were very high. It also depended upon your branch. There was over an 80 percent chance of a U—boat sailor dying before the war ended and very few sailors from the beginning made it to the end. Aircrews also suffered, and this depended on where you were stationed and when you joined the Luftwaffe. The more experience you had, the greater chance of survival, however, the more experience you had, the more risky missions you were expected to take. It turns out if a soldier survives the first 90 days of combat his odds of surviving the war grow exponentially, according to the book "Dirty Little Secrets of WW2". The most deadly time for a new soldier is the first couple of weeks at the front when the chances of dying are very high.