Interesting
June 11, 2019 | No Comments » | Topics: Facts |
Stan Lee, had a contract awarding him 10% of the net profits of anything based on his characters. The film Spider-Man (2002) made more than $800 million, but the producers claim that it did not make any profit as defined in Lee's contract
"There is no net." Ever. That's Hollywood Accounting for you. A film cost 200 million to make, it grosses 500 million at the box office (hypothetical figures) but the studios spent 400 million on advertising and promotion (at least, that's what they claim) – sorry, no net profit, no payout.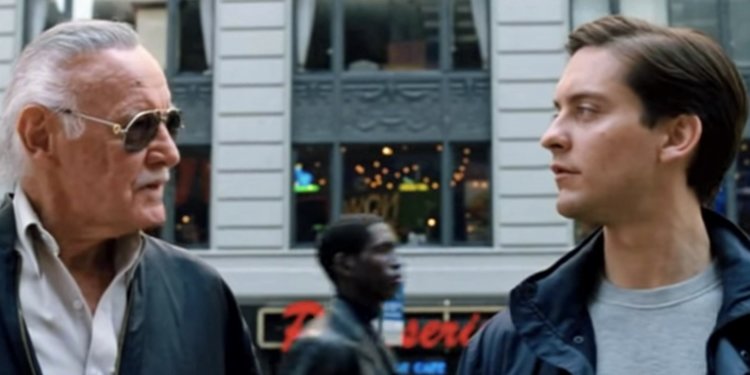 The dark world of Hollywood accounting
June 6, 2019 | No Comments » | Topics: History |
June 5, 2019 | No Comments » | Topics: Interesting, Answers |

What do police officers think about the
"Never talk to a police officer, EVER" video.
I have seen the "Never talk to a police officer, EVER" video.  While every single thing the lawyer said is true, his examples are not very realistic or common. 
It is your right to refuse to answer questions from a police officer who stops you (this DOES NOT apply to identifying yourself).  However, refusing to talk to a police officer, especially when you haven't done anything illegal, does not help you at the moment. 
June 4, 2019 | No Comments » | Topics: Facts |
Poon Lim survived 133 days adrift in the Pacific ocean on a 8′ square wooden raft. When rescued he was told no one had ever survived longer on a raft at sea, he simply replied "I hope no one will ever have to break that record."
After approximately two hours in the water, he found an 8′ square wooden raft and climbed into it. The raft had several tins of biscuits, a 40-litre jug of water, some chocolate, a bag of sugar lumps, some flares, two smoke pots, and a flashlight.
Poon Lim initially kept himself alive by drinking the water and eating the food on the raft, but later resorted to fishing and catching rainwater in a canvas life jacket covering. He could not swim very well and often tied a rope from the boat to his wrist, in case he fell into the ocean. He took a wire from the flashlight and made it into a fishhook, and used hemp rope as a fishing line. He also dug a nail out of the boards on the wooden raft and bent it into a hook for larger fish. When he captured a fish, he would cut it open with a knife he fashioned out of a biscuit tin and dry it on a hemp line over the raft. Once, a large storm hit and spoiled his fish and fouled his water. Poon, barely alive, caught a bird and drank its blood to survive.
When he saw sharks, he did not swim. Instead he set out to catch one. He used the remnants of the next bird he caught as bait. The first shark to pick up the taste was only a few feet long. He gulped the bait and hit the line with full force, but in preparation Poon Lim had braided the line so it would have double thickness. He also had wrapped his hands in canvas to enable him to make the catch. The shark attacked him after he brought it aboard the raft, so he used the water jug half-filled with seawater as a weapon. After subduing the shark, Poon Lim cut it open and sucked the blood from its liver. Since it hadn't rained, he was out of water and this quenched his thirst. He sliced the fins and let them dry in the sun – a Hainan delicacy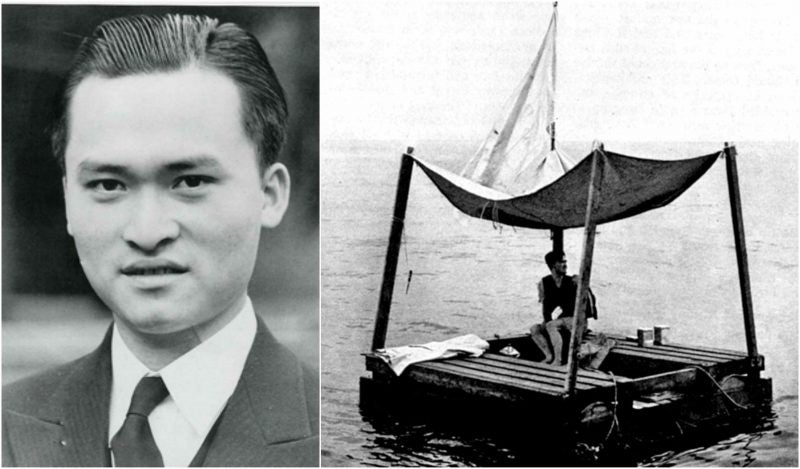 June 3, 2019 | No Comments » | Topics: Fascinating |
Police confiscated these weapons from Brazilian gangs
May 29, 2019 | No Comments » | Topics: Answers |

Why is wrestling the most important skill to have in MMA?
Joe Rogan on wrestling:
"We said it a million times but it bears repeating. Wrestling is the greatest skill to have in MMA because wrestling dictates where the fight takes place.
On top of that, amateur wrestling training is so unbelievably grueling that the guys who get through it are the guys who rise to the top are the elite of the elite when it comes to mental toughness. That is a huge part of fighting. Mental toughness and focus and the ability to work hard to achieve goals under exceedingly insurmountable circumstances."
Other Commentator: "You must embrace the grind as they say."
Rogan: "That's a nice way of putting it but they go through hell. That's not a grind you know….Amateur wrestling practice is a constant exercise in over training, dehydration, and maintaining your momentum and maintaining your motivation in incredibly uncomfortable moments."
May 28, 2019 | No Comments » | Topics: Fascinating |
A laptop filled with six of the world's most dangerous viruses sold for more than $1 million
Performance artist Guo O Dong has loaded a 10-year-old Samsung NC10 laptop with six of the most destructive malware threats in the history of the internet, and the piece has now sold at auction for $1.345 million.
According to Forbes, the malware in question, WannaCry, BlackEnergy, ILOVEYOU, MyDoom, SoBig, and DarkTequila, has caused nearly $100 billion in related damages around the world. Artnet reports that the project cost more than $10,000 to realize."
Guo told Vice, "These pieces of software seem so abstract, almost fake with their funny, spooky names, but I think they emphasize that the web and IRL are not different spaces." He added, "Malware is one of the most tangible ways that the internet can jump out of your monitor and bite you."
The laptop has been isolated and air-gapped to prevent the spread of the destructive malware, and now the auction is over, all of the computer's ports will be disabled. The artist worked with cyber-security company Deep Instinct to ensure the viruses won't be able to spread and wreak havoc.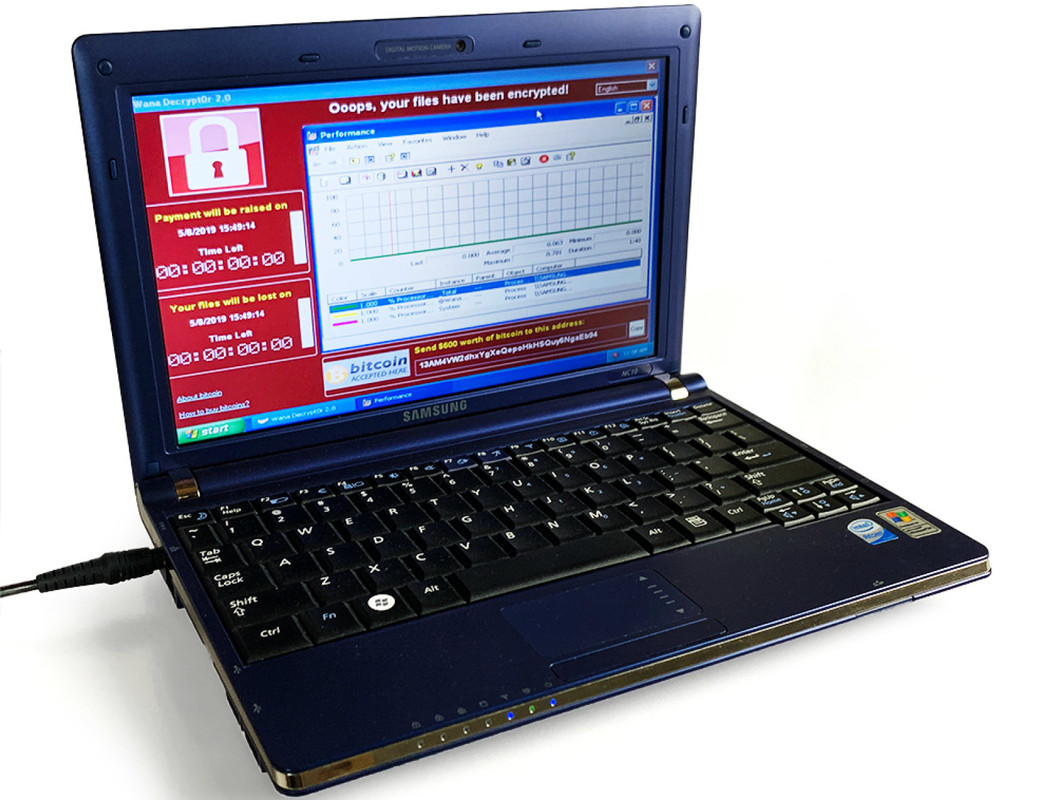 May 21, 2019 | No Comments » | Topics: Facts, Interesting |
A key symptom of depression is anhedonia, typically defined as the loss of ability to experience pleasure. It is a core feature of depression, but it is also one of the most treatment-resistant symptoms. Using ketamine, researchers found over-activity in the brain blunting reward seeking (article)
This is what I wish I could convey to people about how depression feels as opposed to just being really sad or justifiably grief stricken. It's like you've just lost the particular hardware that runs all those transcendent indescribable feelings and sensations and moments that make life worth living.
All of that is just sort of snipped out of you at a bedrock level and no amount of intellectualizing or trying to power through can make that part of your brain kick back in. Imagine if the only sensation you can process — the only sensation you can even imagine processing ever again is that godawful feeling of waiting in line for 30 minutes at the post office or bank, or going over the same bullshit with comcast customer support 40 times. Those agonizing dull and irritating little moments of everyday life expand to fill your entire universe. They become all that is and ever will be. That's literally the only sensation you can ever conceive of experiencing for the rest of your life — most people would seriously entertain just ending it all in those circumstances — that's basically how depression feels. A non-depressed brain can power through that shit because you know eventually you might get to feel all that tingly wonderfulness that comes with love or real joy or what have you, those feelings are still stored in your mental library, but in clinical depression the only thing that exists for you is waiting in line at the bank. Depression should really just be called "waiting-in-line-at-the-bank" syndrome. – rrtaylor
May 20, 2019 | No Comments » | Topics: Fascinating, Interesting |
Luckily this guy obviously has folks that care for him, but a shame that this has to be done to protect him.
May 15, 2019 | No Comments » | Topics: Interesting, Answers |

What's it like to have an extremely high IQ?
Years ago, aged eighteen, I joined MENSA. I left after a year, having seen ample evidence to support the old description of MENSA as "The society for people impressed by their own intelligence". In truth, the whole organisation was creepy. Anyway, when I applied they sent me an IQ test which you sent in to be scored. If you scored highly enough they asked you to attend a monitored exam. I scored 158 on the test at home and 159 when I went to London to be tested.
I have never encountered anything, either at school, university or at work that has been intellectually difficult for me. I got an English degree and a law degree and barely worked to get either. My memory has always served me well. I quickly see patterns that others don't seem to notice (that's your IQ test sewn up right there) and just find concepts come easier to me than to a lot of other people. I do get bored with most subjects quite quickly but, so far, so good.