Interesting
May 14, 2019 | No Comments » | Topics: Interesting, History |
Pinkerton Detective With Lead Gloves circa 1875
This huge, almost seven foot fall Pinkerton detective dwarfs the table he is standing next to. However, it is not his physical size that makes him a deadly adversary, but the lead gloves covering his hands. They are a variation of the "blackjack." A seemingly light tap usually surprises the unfortunate victim with broken bones or the loss of consciousness, without hurting the wearer's hands.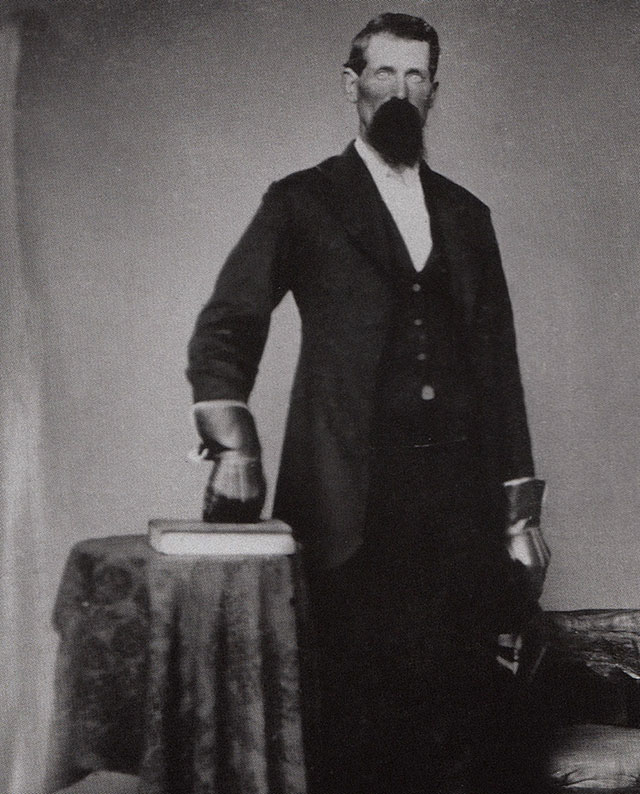 May 14, 2019 | No Comments » | Topics: Facts, Interesting |
The "tradition" of spending several months salary on an engagement ring was a marketing campaign created by De Beers in the 1930's. Before WWII, only 10% of engagement rings contained diamonds. By the end of the 20th Century, 80% did. (article)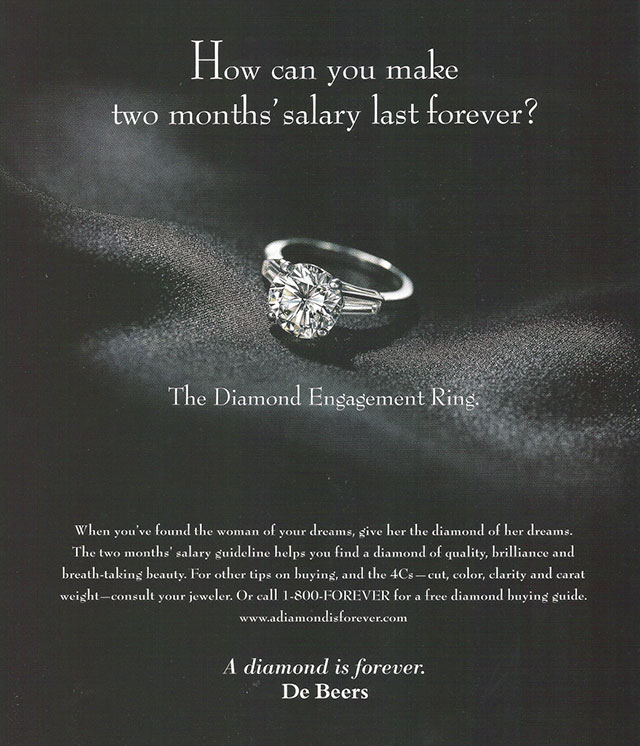 May 8, 2019 | No Comments » | Topics: Interesting |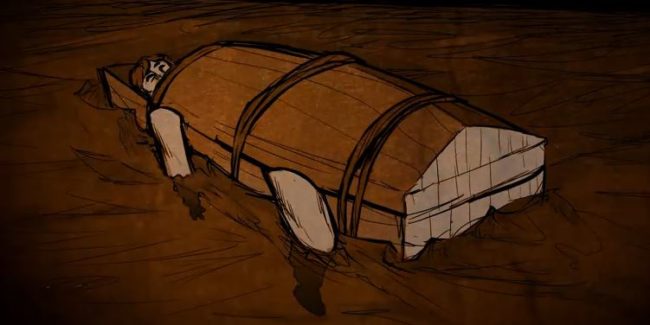 Scaphism, otherwise known as "the boats" is possibly one of the darkest and grossest ways of ending someone's life. Scaphism was developed by the Persians and described by the Greeks who were normally the intended victims of the procedure.
So this is how it worked: the poor person to be killed would be securely tied between two wooden canoes (or hollowed out tree trunks) with their head and legs protruding. So the trunk of their body was basically encased and sealed in a wooden box. The executioners would then force feed them milk and honey until their bowels were ready to scatter violently. More honey was then applied to any sensitive areas to attract insects. At this point they would take the suffering man to either float on a stagnant pond, or just leave him out in the sun.
The victim's more than swift bowels would quickly fill the container he was stuck in with excrement allowing insects to breed and feed on his living flesh. Gangrene would set in as burrowing insects started to interrupt blood flow.
May 8, 2019 | No Comments » | Topics: Interesting, Answers |

How is World War II taught in German Schools?
When you grow up here and you are still rather young, you get the sense that you (as in Germans) fucked up in the past and its a lingering feeling but you are too young to understand or make sense of it.
As in you might wave to someone with your right arm and hold it up to long and someone scolds you for it or a parent quickly tells you to lower your arm and they try to tell you why.
In short Every german Student has at least 5+ years of history that is either directly or indirectly about WW2 and it's effects on the world we live in today.
May 7, 2019 | No Comments » | Topics: Facts, Interesting |
Scarlett Johansson really approached random men while filming Under the Skin (2013), asking them "Are you single? What are you doing tonight?" and offering them a lift. None of them were actors and some of the footage ended up in the film. (article)
A lovelorn workman has described the moment he thought he had 'hit the jackpot' when a beautiful brunette van driver stopped and asked him: 'Are you single?'

Kevin McAlinden was completely unaware the siren was Hollywood star Scarlett Johansson disguised in a dark wig – and that he was secretly starring in her new sci-fi movie.

Father-of-two Kevin, 29, had recently separated from his partner when the actress drove up.

Last night, recalling his lucky day, said: 'What man wouldn't think, "Wow," when a good-looking woman has just pulled up in a van and comes out with something like that within minutes?

'She said: "Are you single? What are you doing tonight?"

'I thought, "Yes! This is unbelievable!" I'd been having quite a tough time in my personal life, so this was like a lucky break. I should have known it was too good to be true.'
May 6, 2019 | No Comments » | Topics: Answers, Interesting |
Tech companies are notorious for testing applicants' thinking skills with difficult interview questions. Although interview puzzles are less common these days–with Google demphasizing or doing away them–if you're going for a job in Silicon Valley or just want to check out some interview brainteasers, here are examples of challenging interview questions that have made smart people feel very dumb.
How many golf balls can fit in a school bus?
Job: Product Manager
How much should you charge to wash all the windows in Seattle?
Job: Product Manager

In a country in which people only want boys…
…every family continues to have children until they have a boy. If they have a girl, they have another child. If they have a boy, they stop. What is the proportion of boys to girls in the country?
Job: Product Manager
May 6, 2019 | No Comments » | Topics: Interesting, Fascinating |
A flashlight confiscated from a prison inmate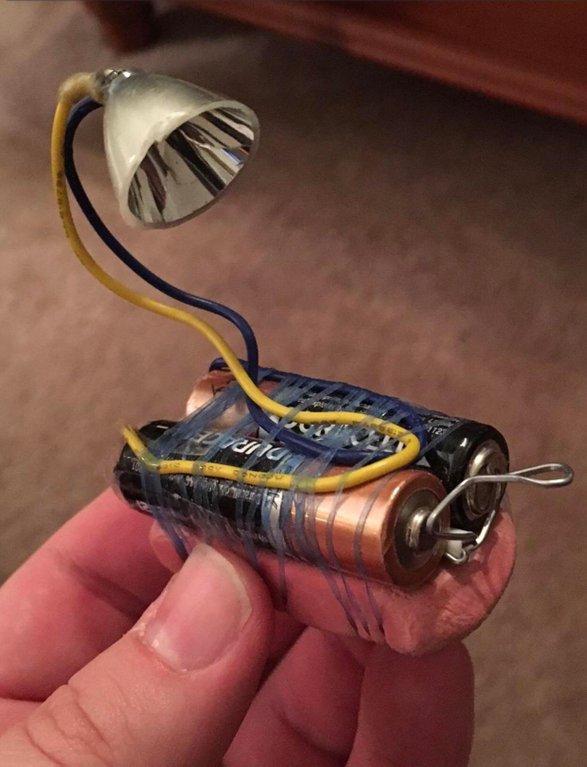 May 1, 2019 | No Comments » | Topics: Answers, Interesting |

What does a Hollywood agent actually do?
When I was starting in the industry I worked at a major agency. I am no longer in representation. When someone is a star they often require more negotiation. They get a piece of the back end (if the film makes money they get money) or what is more popular now because of wonky Hollywood accounting are box office bonuses. The film makes $100M you get $250k bonus for example. If there are multiple stars I've seen deals where the first person that signs on has some protection that their salary matches the other star that joins if it ends up being higher. But even just the base pay is always a negotiation and an agent has connections at the studio or wherever and is better equipped to gauge how much the production can afford. Does the actor just want max money? Do they want to roll the dice on an indie film for less money? Oh but wait, the indie is financed by the daughter of a billionaire – maybe they can get more. How you're credited, getting a say in the poster art, what kind of trailer you get or the hotel you stay at. What kind of flights you take. All get negotiated. My point is that there is a lot of nuance that an actor might not even be aware of unless they spend their entire day trying to keep their finger on the pulse of the industry. At which point are they really saving money or are they basically taking on a second lower paying job?
April 30, 2019 | No Comments » | Topics: Facts |
Yasuteru Yamada, a retired engineer who after watching the news coverage of the Fukushima nuclear plant disaster, organized a group of 200+ fellow retirees and volunteered to go to the site and assist in the cleanup so the younger generation didn't have to and risk exposure to radiation. (article)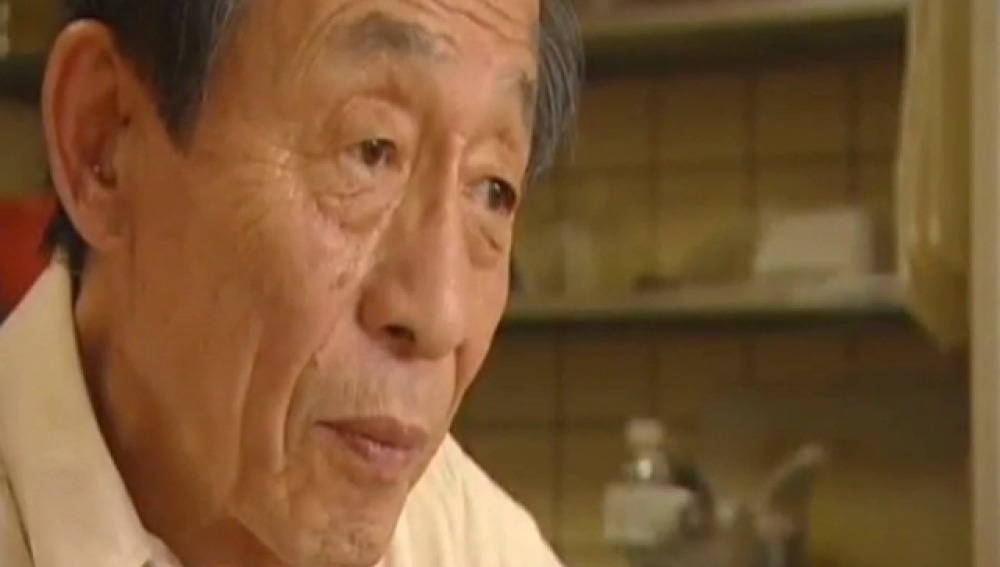 April 24, 2019 | No Comments » | Topics: Answers |
What's the deal with fighting in Hockey?
In hockey, fighting isn't seen as a way to injure someone, like it would be in "real life". There is a code of sportsmanship in hockey that goes beyond the rules of the game. When that code is broken, players will square off against the offender in defense of themselves or a teammate. For instance, it's not a penalty to intentionally bump the goaltender after play is whistled dead, but occasionally someone will. This is viewed as especially unsportsmanlike, so one of the goaltender's teammates will pick a fight with the player who bumped him in order to impress that behavior like that won't be tolerated, even if there isn't a rule against it. Essentially, if another player is acting in such a way that is considered unsportsmanlike, he might be challenged to a fight by a member of the opposing team. A player might also choose to fight as a means to motivate his team, especially during high-tension and high-pressure situations, and especially in the playoffs.