Interesting
April 23, 2019 | No Comments » | Topics: History |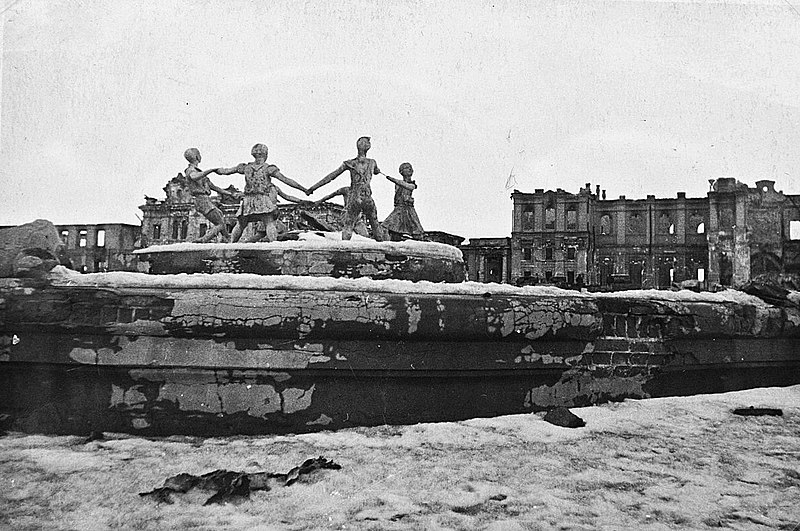 In July 1942, the Germans resumed their advance into the U.S.S.R. begun the previous summer, seeking to conquer Stalingrad, a vital transportation center located on the Volga River. Germans and Russians battled with dogged ferocity over every part of the city; 99 percent of Stalingrad was reduced to rubble. A Russian counteroffensive in November trapped the German Sixth Army. Realizing that the Sixth Army, exhausted and short of weapons, ammunition, food, and medical supplies, faced annihilation, German generals pleaded in vain with Hitler to permit withdrawal before the Russians closed the ring. On February2, 1943, the remnants of the Sixth Army surrendered. More than a million people-Russian civilians and soldiers, Germans and their Italian, Hungarian, and Romanian allies-perished in the epic struggle for Stalingrad. The Russian victory was a major turning point in the war.
April 23, 2019 | No Comments » | Topics: Facts |
A man was hit by a Metro train going 70mph and his flying body parts injured a woman. She sued his estate on the theory that "If you do something as stupid as this guy did, you have to be responsible for what comes from it" (article)
Hiroyuki Joho crossed a Chicago-area commuter railway track using a designated crosswalk, but failed to heed the warning lights and whistles of an oncoming train, which hit him and sent 'a large part' of his body flying through the air onto a nearby platform, where it struck and injured Gayane Zokhrabov. Zokhrabov sued Joho's estate in negligence but was initially unsuccessful: the trial judge concluded that Joho owed her no actionable duty of care. The Illinois state appeal court thought differently: Zokhrabov v Park, 2011 Ill App LEXIS 1298. It is obvious that crossing a railway track poses great danger and requires due care, and obvious that Joho failed to act with due regard for his own safety. Or for the safety of others; it was reasonably foreseeable that the oncoming train would hit him and send his body onto the nearby platform. The fact that there are only 'a few reported cases involving flying pedestrians' didn't matter – ordinary negligence principles dictated the result. The estate's separate claim that the train operators failed to warn Joho adequately was rejected.
April 22, 2019 | No Comments » | Topics: Fascinating |
Anti-poachers and the gorillas they're guarding.
April 9, 2019 | No Comments » | Topics: Interesting |
April 3, 2019 | No Comments » | Topics: Interesting |
A bodybuilding enthusiast named GermanLifter decided to conduct a social experiment to see how much easier life was for attractive dudes.
He created a Tinder profile using photos of a male model.
He wrote:
"I made a fake tinder profile just to see how well a male model compares to the rest of us," he wrote. "The results are unbelievable. Every single girl I swipe yes to has been an instant match. There hasn't been a SINGLE time where I have swiped yes, and there was no match."
He went onto say:
"I knew it would be successful, but I'm still in shock of how slooty these girls are/what they will do for this brah's dick (srs). I can literally say ANYTHING and still get their #. The girls often initiate first and respond immediately when I send a message. Admittedly I did get turned down a few times only because I opened with stuff like "let's fukc" (srs). Also I have absolutely zero game. I wasnt even trying, just sending random bullshiit that came off top of my head but it doesnt matter"
April 2, 2019 | No Comments » | Topics: Facts |
Sergeant Dipprasad Pun, a Gurkha soldier who single-handedly held his post against dozens of oncoming Taliban; after firing 250 machine gun rounds, 180 SA80 rounds, throwing 12 grenades and one claymore mine, 30 Taliban lay dead around him (article)
"As Pun defended his position, one Taliban fighter climbed the side of the tower adjacent to the guard house, hopped on to the roof and rushed him. Pun turned to take the fighter out, but his weapon misfired. Pun grabbed the tripod of his machine gun and tossed it at the Taliban's face, which knocked the enemy fighter off of the roof of the building. Pun continued to fight off the assault until reinforcements arrived. When it was all said and done, 30 Taliban lay dead.
"'At that time I wasn't worried, there wasn't any choice but to fight. The Taliban were all around the checkpoint, I was alone,' he told the crowd gathered at the ceremony. 'I had so many of them around me that I thought I was definitely going to die so I thought I'd kill as many of them as I could before they killed me.'
"In all, he fired off 250 machine gun rounds, 180 SA80 rounds, threw six phosphorous grenades and six normal grenades, and one claymore mine."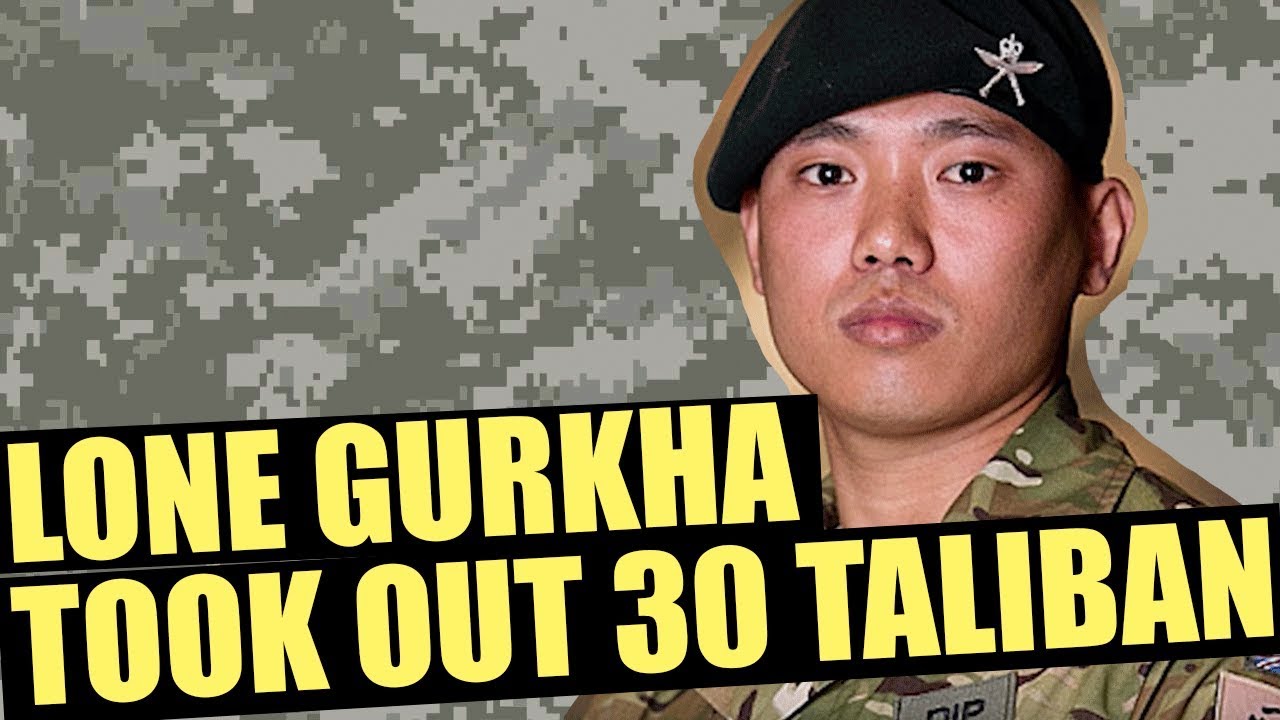 April 1, 2019 | No Comments » | Topics: Fascinating |
Afghanistan, 1970 vs. 2000s.
March 28, 2019 | No Comments » | Topics: History |
WW1 French trench raider, 1915
These soldiers would sneak out of their own trenches at night, often covering themselves in burn cork to darken their uniforms and exposed skin, silently creeping towards the enemy trench so that they could slit the throats or bash in the heads of the enemy whilst they slept. They would wreak havoc throughout the enemy position, using knives and clubs to maintain minimal noise, and carrying grenades which they would throw into sleeping quarters when they left. The fear factor of that no one could sleep safe, knowing that the enemy sent men like this.
March 27, 2019 | No Comments » | Topics: Interesting, Answers |

Where do sexual fetishes come from and why do we have them?
As long as we're properly separating out "fetish" (a trigger needed to experience sexual pleasure) from "sexual orientation" (who or what we are sexually attracted to), it's largely psychological, based on early connections between sexual pleasure and a specific thing or experience.
One sociology professor of mine told a story of a man he had once counseled who had a doorknob fetish. He was unable to experience any sexual pleasure without holding onto a doorknob, and he kept boxes of them under his bed which, needless to say, was causing some friction in his marriage. Tracing it back, they realized that growing up, he'd had to masturbate in secret or risk being severely punished by his overly religious mother. Gripping tight to the doorknob to keep his mother from unexpectedly entering while he masturbated formed a lasting association that took decades to unravel.
March 26, 2019 | No Comments » | Topics: Fascinating |
Crack pipes are sold as fake flowers in a glass tube at convenience stores
Love Roses on Amazon: Customers Who Bought This Item Also Bought: Chore Boy, pyrex tubing, glass tubing cutter, glass pen tubes, cigarette lighters, tobacco pipe screens, cigar lighters, digital scale