Interesting
September 4, 2018 | No Comments » | Topics: Fascinating |
The Unabomber's cabin, held in an FBI storage facility near Sacramento
August 30, 2018 | No Comments » | Topics: History |
Mother and children during the great depression, California, 1936, photo by Dorothea Lange
August 29, 2018 | No Comments » | Topics: Answers, Interesting |
The Director of a film (or a play, or a television show episode) is the person responsible for the creative vision of the piece. They create a concept from the script (which may or may not be something concretely found in the script, it may be metaphorical or tangential) and from the concept lead the design and production team towards a collaborative vision. Once rehearsals/filming have begin, the director blocks the piece (i.e. tells actors where to move), provides objective and subtextual support to the actors (i.e. tells them why they are saying the things the writer wrote) and ensures that the visual style and setting are within the original vision or concept parameters.
In film, they also work closely with the DP, first story-boarding the script, and then, once on set, making sure that each shoot is framed, blocked and shot per their vision. Including ALL design aspects, from the color of the walls to the type of purse a character might wear.
August 29, 2018 | No Comments » | Topics: Answers |

How does dating work in Saudi Arbia?
Saudi culture is very gender-segregated, from restaurants to banks, a lot of places have both family sections and men's sections. There's even a women-only mall in Riyadh. Kindergartens are mixed, but from first grade onward, there are separate boys and girls schools. That's why people get creative about how to get in touch with the opposite sex. Back in my day, a popular method was to put your MSN ID on the side of your car and go for a cruise around town in the hope that a girl would spot it and contact you on her own."
Another popular method was the Bluetooth chat. "If the MSN ID trick didn't work out, you could always go to a cafe, sit in the men's section, turn on your Bluetooth, and hope for someone behind the wall in the women's section to see your phone. Then they'd connect to it, and the two of you could text." All while trying to determine how attractive the other person was solely by their emoji usage.
August 28, 2018 | No Comments » | Topics: History, Morbid |

György Dózsa
History has taught us that committing high treason is a sure fire way to get tortured and executed in the most excruciating ways. Of course, this isn't a problem if you actually manage to succeed in overthrowing a ruler or monarch, but those who fail are made an example of in the worst ways possible. Such was the case of György Dózsa, a Hungarian soldier of fortune who led a peasants' revolt against the kingdom's nobility in 1514. Despite achieving some early decisive victories against the Hungarian army, the revolution was eventually suppressed with force and Dózsa captured.
He was condemned to sit on a heated smoldering iron throne with a heated iron crown on his head and a heated scepter in his hand (mocking at his ambition to be king). While Dózsa was suffering, a procession of 9 fellow rebels, who had been starved beforehand, were led to such throne. In the lead was Dózsa's younger brother, Gergely, who was cut in three before Dózsa despite Dózsa asking for Gergely to be spared. Next, executioners removed hot pliers from fire and forced them into Dózsa's skin. After pulling flesh from him, the remaining rebels were ordered to bite where the hot iron had been inserted and to swallow the flesh. Those who refused, about 3 or 4, were simply cut up which prompted the remaining rebels to do as commanded. In the end, Dózsa died on the throne of iron from the damage that was inflicted while the rebels who obeyed were let go without further harm.
August 22, 2018 | No Comments » | Topics: Answers |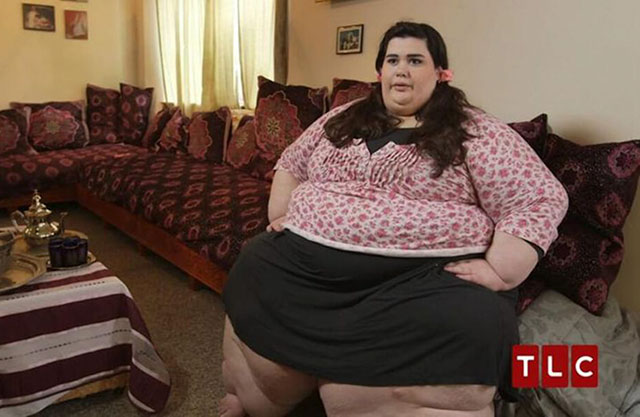 How do the morbidly obese take care of personal hygiene, going to the bathroom and things like masturbation?
I have been up to 800 pounds. I lost back down to 500, and then now I'm back up to 750. I am also 6'2" and pretty independent. I live alone.
This is going to be a pretty in depth explanation and I'll be called a fat cunt or some shit, but it's what I expect from the Internet😊
I've never been bed bound or had to have help with hygiene. I do it myself. How do I do it? I'll tell you.
When I was lighter I'd take showers like normal. I always have a detachable shower head to get in all the places. Now that I'm 750ish, what I do is sit on my toilet and get a washcloth and get a good soapy lather going. I wash everywhere while I sit down. I use a bath brush with a soapy washcloth to get my undercarriage. I usually do it, hot hot water rinse the cloth, and then do it again for about four times. I don't like to be dirty — it freaks me out .
August 20, 2018 | No Comments » | Topics: Fascinating |
An idea to make Korea free from Kim Jong-un's Propaganda machine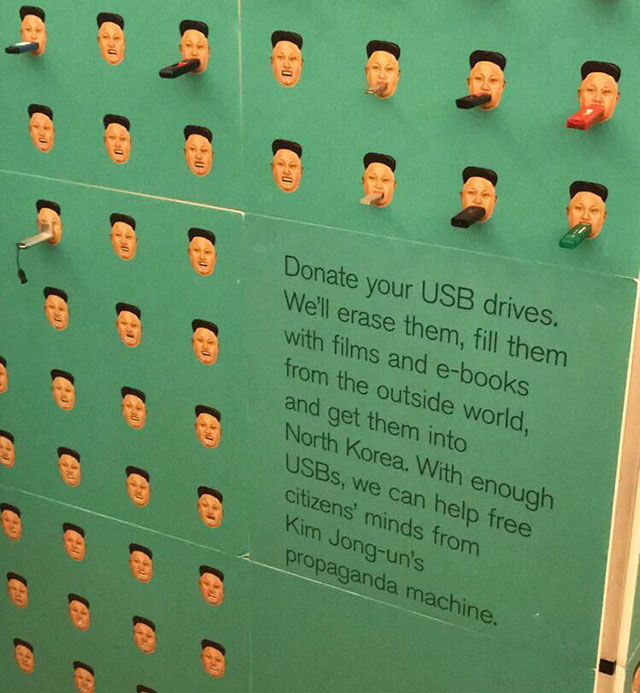 August 16, 2018 | No Comments » | Topics: History |
A British officer leads the way "over the top" amid the bursting of German shells.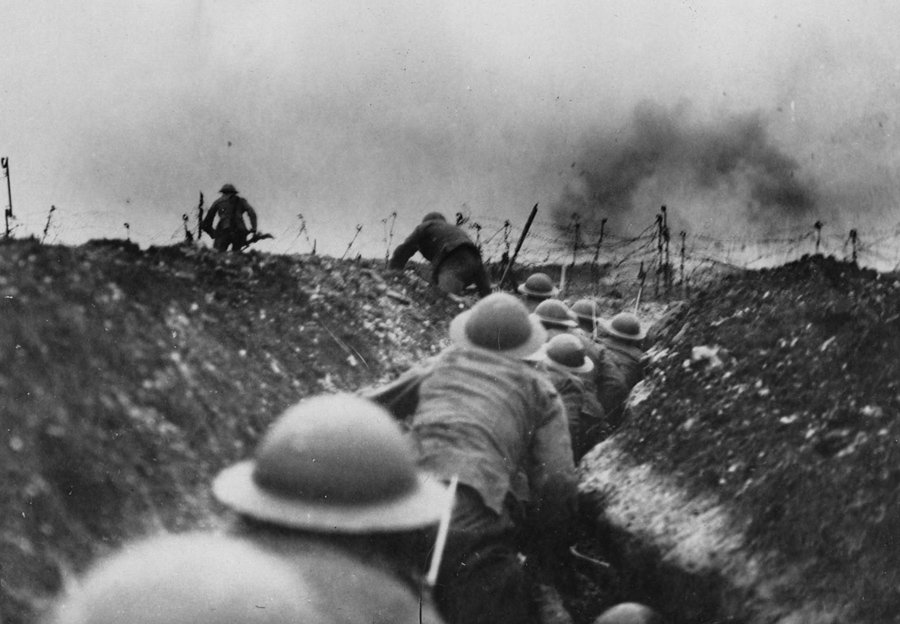 August 15, 2018 | No Comments » | Topics: Answers |

What is the biggest no-no when being arrested?
Criminal defense attorney here. Allow me to share with you my personal top ten "don't do these when being arrested" moments, all of which I have personally had to deal with from clients.
Don't resist arrest. When the handcuffs come out, you cannot talk your way out of the situation any more; cooperate, and things will be much better for you.
Resist the temptation to "explain yourself" to the officer on your drive to the station. They are recording you — and this can be used against you. Just be quiet.
If you are being arrested for drunk driving, don't refuse the intoxilyzer test. You will likely be much worse off for a refusal than a bad test number. Implied consent will screw you.
Please remember to exercise your right to remain silent. There is nothing you can say that will help you in a meaningful way. Just stop talking.
No one likes the guy who threatens to sue everyone in sight. Just request an attorney and stop talking.
Routine booking questions don't fall into the category of custodial interrogations, so please don't refuse to give officers your real name. In many jurisdictions this can be a separate offense.
August 14, 2018 | No Comments » | Topics: History |
The date was September 9, 1942. The Soviets and Nazis were duking it out in Stalingrad, and just a few days earlier, US and Australian forces had beaten the Japanese at Milne Bay, Papua New Guinea. Most Americans were following the war on their radios and in their newspapers, and they pictured a war taking places in faraway lands with strange names like Anzio, El Guettar, and Guadalcanal. So despite all the fear-mongering posters and East Coast blackouts, most probably would've been shocked to learn there was a Japanese submarine sitting off the coast of Oregon, just waiting to launch an attack on mainland USA.
The plan was to unpack a small Zero floatplane, catapult it into the air, and have it bomb the woods around the logging town of Brookings. If all went according to plan, the bombs would start massive forest fires, sending Americans into a panic, and drawing the US fleet away from its strongholds in the Pacific islands. The man chosen for the mission was a pilot named Nobuo Fujita, and along with his observer, Shoji Okuda, the two set off toward Oregon, planning to unleash hell.