Interesting
May 21, 2014 | 7 Comments » | Topics: Art, Interesting |
The Card Players – Paul Cézanne – $273 Million
Seller: George Embiricos | Buyer: State of Qatar
No. 5, 1948 – Jackson Pollock – $164.7 Million
Seller: David Geffen | Buyer: David Martinez
May 21, 2014 | 6 Comments » | Topics: Interesting |
Heather Dewey-Hagborg, a doctoral student at Rensselaer Polytechnic Institute has created 3D software that produces images of people's faces from DNA samples. Then she takes it a step further and uses a 3D printer to create a sculpture of what that person probably looks like.
In her fascinating series entitled Stranger Visions, Heather collects DNA samples from discarded objects found on the street such as hair, nails, cigarette butts and chewing gum.
She then takes the samples to a DIY biology lab where she extracts the DNA and sequences the results. The sequence is then fed into a custom-built computer program that spits out a 3D model of a face which she then prints.
Dewey-Hagborg came up with the idea during a therapy session. She was staring at the art around the room when she noticed a single hair trapped within a piece of cracked glass.
"I just became obsessed with thinking about whose hair that was and what they might look like, and what they might be like," she says.
The thought stayed with her on the subway ride home. She noticed cigarette butts, discarded chewing gum and other DNA laden objects strewn around.
May 20, 2014 | No Comments » | Topics: Interesting |
Calvin Harris – $150K+/show | $46 million earned in 2013
Clavin Harris earned more than Jay-Z or Katy Perry this year—and claimed electronic dance music's cash crown for the first time in his career. In February he signed on to play more than 70 shows over a two-year period at Las Vegas megaclub Hakkasan, and pulls in additional cash from songwriting and producing for pop stars like Rihanna.
Tiësto – $200-$400K/show | $32 million earned in 2013
The Dutch-born DJ has been spinning for decades—playing over 140 shows last year—and he's earning more than ever. Tiësto landed a lucrative residency at Las Vegas superclub Hakkasan this summer, ditching his usual digs in Ibiza. 
May 20, 2014 | No Comments » | Topics: Interesting |
The Burj Al-Arab hotel, stands off the coast of Dubai on a man-made island specially for it, it is the world's most luxurious hotel, ranking itself as the only 7-star hotel worldwide. The Royal Suite at the Burj Al-Arab hotel is an outstanding 8395 square feet villa. It sports 2 master bedrooms a reception salon, dinning room, a private cinema and spa, it even has its own internal elevator between different levels of the suite. A night here cost as much as $27,000 with a complementary Rolls Royce and a chauffeur.
May 20, 2014 | No Comments » | Topics: Interesting, main |
It's called "The Beast," but it might surprise you to learn that President Barack Obama's massive Cadillac isn't really a Cadillac. And there's not one, but a dozen, in the highly classified motor pool, each costing more than $1 million. The cars travel with their own mechanic, an armed federal agent who carries a vast arsenal of electronic diagnostic devices and tools.
— The fuel tank is armor-plated and encased in special foam to protect it from rupture in case of collision-or small-arms fire. And, perhaps not surprisingly, there's an onboard Halon fire-suppression system.
— What's in the trunk? Extra weapons, a separate oxygen supply under the president's seat and emergency medical equipment, including bottles of the president's blood type in case the ambulance (one always travels in the motorcade) gets cut off.
— The Beast is heavy: The armor plating (on five newer models) is so thick and the doors so heavy that it's nearly physically impossible for the president to open them from inside.
— The interior is cut off from the outside world and sealed (in case of chemical attack). There's an encrypted satellite phone inside and a special interactive video system so the president can conduct secure video conferencing with officials in the Situation Room, embassies abroad or the Pentagon.
May 19, 2014 | 2 Comments » | Topics: Interesting |
A coal miner takes a bath after his shift at a mine in Changzhi, China
Paris Hilton gets paid $100,000 per appearence to DJ at The Pool at Harrah's Casino in Atlantic City…who the f**k is paying to see Paris Hilton DJ??? (video)
May 14, 2014 | No Comments » | Topics: Interesting |
Tuco's Headquarters (Java Joe's)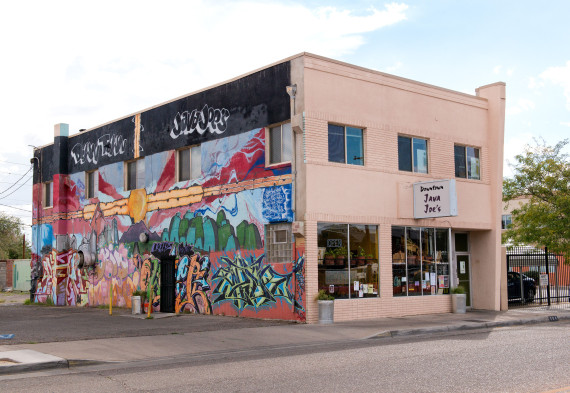 Walt's business meeting with Tuco!
Los Pollos Hermanos (Twisters)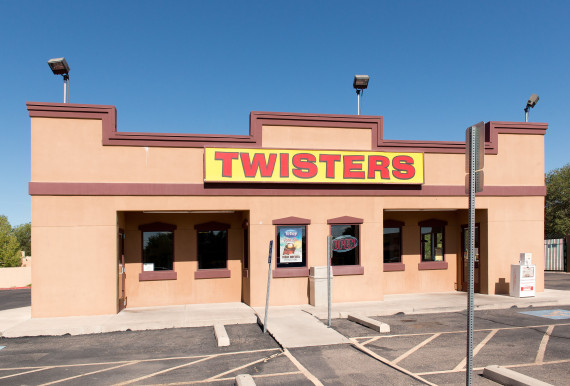 Walter meets Gus for the very first time
May 14, 2014 | No Comments » | Topics: Interesting |
The world's most expensive 1 bedroom apartment is located in Minami-Azabu, Tokyo – the most expensive neighbourhood in Tokyo. Now you may be thinking why the hell it costs so much for a measly 1 bedroom apartment. Well it isn't not ordinary apartment. It has a massive span of 4,434 square foot. All the furniture in the apartment was custom designed by Cecotti Collezioni. The walls, flooring and doors are made from the highest quality italian stone and wood. A custom designed kitchen made for a chef to make, cook and serve the food. There are original paintings by Japanese artist Hiroshi Senju located all around the apartment, all painted on site. There as a huge walk in wardrobe and a shoe storage unit which can shelve 200 pairs of shoes.
All yours for a measly $21.8 Million….