Life Experiences
August 19, 2019 | No Comments » | Topics: Life Experiences, Morbid |
I am a post-colleged age male who raped several girls through use of coercion, alcohol, and other tactics over a course of 3 years.
August 12, 2019 | No Comments » | Topics: Life Experiences |

(photo: @noahsilliman)
Have you ever balled up your fists so tight for so long that your knuckles got all white, your nails started digging into your palms, and you were afraid you might be drawing blood? When letting your hands slowly open up feels almost unnatural after having them so tightly wound for so long? It kind of feels like that. It's a pain which is at once deeply frustrating and oddly self-sustaining. You feed into the anger because it comforts you, in a strange way. Because to stop being angry, to stop clenching your fists, to loosen up for a minute and let go, would mean you have to feel the actual undercurrent of your anger: your pain.
August 8, 2019 | No Comments » | Topics: Life Experiences |
The Japanese term hikikomori refers to people who avoid personal or social contact and live in self-imposed isolation for an extended period—six months or longer, as defined by the Ministry of Health, Labor, and Welfare. The same term refers to the phenomenon of social withdrawal exhibited by these individuals. The recluses commonly live at home with their parents, holed up in their bedrooms, neither supporting themselves financially nor functioning independently.
July 19, 2019 | No Comments » | Topics: Life Experiences |
1. I remember what it felt like. You wake up with this feeling that you can accomplish anything. Wherever you go, whatever you do, you feel powerful and capable. You don't give a shit about what others think of you, you stop overthinking for no reason, you just do it. You are at the right place at the right time every time, because you figure out a way to make every moment an opportunity. You feel all of this because somewhere in all this space and noise, you know there's this beautiful person that loves every detail of you, someone that accepts you for who you are, no matter what. You love her, she loves you, and that gives you incredible strength. That makes you live with ambition. That makes you live with so much confidence. You walk around like nothing can break you.
July 17, 2019 | No Comments » | Topics: Life Experiences |
(photo: @flpschi)
I am in my 80s. To be this age is largely luck. To be this age and reasonably healthy with peace of mind is even luckier. To be this age, be healthy, and not lonely makes one feel so lucky that you want to gulp the moments down like a drowning man reaching air. I have been in five car crashes without being hurt (none were my fault). During the war as a child, I experienced several bombs falling within close range and where people within yards of myself were killed or injured. Numerous other such incidents sometimes gives one a sense of invulnerability, and other times that the next incident won't be so lucky.
July 10, 2019 | No Comments » | Topics: Life Experiences |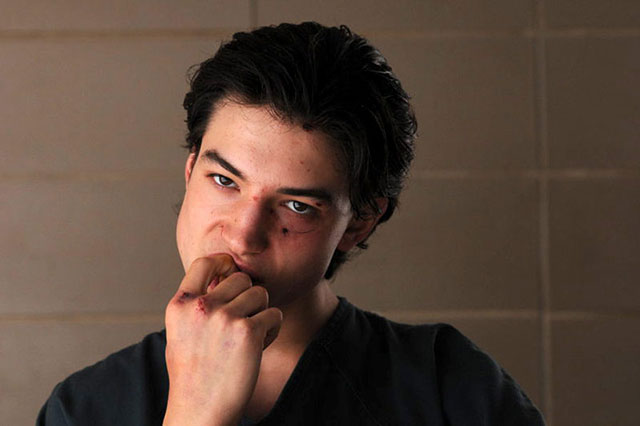 My son was very troubled. VERY troubled. If you have seen the movie "We Need To Talk About Kevin", it will really help to understand what I'm talking about, because I swear to God when I watched that film I thought I was watching a documentary of my life, I felt like the writer must have had cameras hidden in my damn house, that's how accurate it was. The only difference is that in the movie, the boy appears normal to his father and only reveals his true nature to his mother, with my son he didn't have that mask. His insane behavior was the same with everyone.
July 10, 2019 | No Comments » | Topics: Life Experiences |
You come in in the morning. Everybody's hours are different, nobody's punching a clock. In general, people with school-age kids usually come in earlier than single folks. I arrive usually around 8:30, and head for breakfast. Food at Google is amazing. I'm sorry, let me correct myself. Food at Google Tel-Aviv is amazing. Food at Google in the Bay Area kind of sucks, if you ask me (lots of kale. Googlers love to complain about kale. Googlers love to complain. We've developed a special internal web service called memegen, almost entirely dedicated to complaining about things like kale). Food in Google Paris and Google Kirkland is pretty awesome too, and if you live in the US, then you'll probably like the food at other offices too.
June 26, 2019 | No Comments » | Topics: Life Experiences |
(photo: @tomblackout)
I can only say from my experience.
I was in a cell. There are also dorms, and I haven't been in a dorm.
I was in a 2-3 man cell (new guy had to sleep on floor).
I woke up around 5:30 AM or just before( you get used to it). Then there was a count.
At that point you had the option to go back to sleep until breakfast or do something else, such as watch the local news on T.V., work out or try to shower.
You could also read, or do something. I usually got up and started moving around.
Around 7 you'd do another count where they actually looked in you cell to see if it was in order, and then chow.
June 20, 2019 | No Comments » | Topics: Life Experiences |
What did you do before you joined the mail order service?
I just graduated from college.
Why get into it?
I was young and didn't have clear intentions, just curiosity
What was the appeal to the US?
Russians have a romanticized vision of US – that is free, cool, and a land of opportunity.
What were your perceptions of the US before you came? Has your experience been anything like what you were expected since your divorce?
Perceptions before I came were shaped by Hollywood – so white picket fence and two story house with two kids and a dog. Or Manhattan. And all kinds of freedom for all. Turned out to be the opposite of that.
June 19, 2019 | No Comments » | Topics: Life Experiences |

What's it like to regret having your child?
I regret having my 9 year old with autism and oppositional defiance disorder every single day. She is very verbal and can be as sweet as a peach when she gets her way, but doing the hard work of parenting her correctly has been a nightmare.
She was an unwanted pregnancy when I was a dumb 20 year old. I was in a lot of psych meds before I realized I was pregnant that I think messed her brain up. I had taken plan B perfectly like on the instructions the one time I had unprotected sex, I figured that would have been the end of that worry. I didn't realize I was pregnant until she was about 10 weeks gestation and immediately stopped taking my meds but alas. By the time I could get the money together for an abortion (the closest planned parenthood was a 7 hour drive so no-go there) the pregnancy was too far along. I wish I would have looked into adoption now.