Life Experiences
April 17, 2019 | No Comments » | Topics: Life Experiences |
Most people think it's nice to be rich because you can buy whatever you want and eat whatever you want. Want to eat a thawed mammoth? It can be arranged. Want to fly around in a working jet pack or jetski in Shaq's backyard? That's possible, too. Want the city to shut down an entire interstate for you and your friends to drive 200 mph on public roads? Done.
But that isn't really what's so great about being rich. I could eat a $2 meal in Bangkok, and it would be delicious. There's no need to eat those $400 meals at Michelin-starred restaurants. All the other activities I mentioned are fun, but I can have a lot of fun just playing video games with my friends all night long while eating NYC pizza. There's really no need to spend a lot of money to have a good time.
April 15, 2019 | No Comments » | Topics: Life Experiences |
(photo: @thomashaas)
I pondered this same question since I was 15.  About 15 years later I am qualified to answer this. I've owned 2.  08 Gallardo and 2015 Huracan.  How does it feel?  I will break this down into two parts–from an automotive/mechanical perspective and an emotional/human perspective.
 
Both were V10's and the moment you turned the key (or pressed the start button) you knew it was 10 cylinders.  They were proper to use a bull for their logo because it sounds like a really pissed off bull being woken up too early on a Saturday morning each time you fire it up.  Italians are about soul and lambos ooze soul compared to the other exotics and expensive cars I've owned. You feel alive when you drive them.  Driving a lambo is a very visceral experience.  It's loud, and you can feel the engine rumbling through your bones as you shift (all paddle shift these days) and downshift.  Everyone should experience a v10 downshifting hard through a tunnel at least once in their lives.  Every drive is an experience and I would find myself with a big grin on my face any time I drove them. 
April 10, 2019 | No Comments » | Topics: Life Experiences |
How did you get into the industry?
I always had an eye for photography. Had a girlfriend in the industry, and she got me into it.
How often did you get a stiffy on set?
The first week, all the time. after that you get used to it and it's just work.
What is the salary like for a cameraman in the industry?
Depends who you shoot for, and if you're freelance. Some companies pay $150/day, some pay more. My day rate for content shoots was $1,200/day, and $200-250/day for production shoots.
Could you explain the difference between content, production, and what a free lancer does? There is a pretty big pay difference between the three.
Content – An actress could pay me $1,200 for 12 hours of shooting. The "content" we shot during that day would be theirs only. They can release that content exclusively to their websites.
April 9, 2019 | No Comments » | Topics: Life Experiences |
All growing up, I was extremely sick—undiagnosed with Celiac Disease.
At school, I think the worst insult I ever heard was, "Hey Cole, the holocaust called and they want one of their bodies back."  That's how skinny I was. 
I lacked any and all confidence, and had no peer group to call my own—my group of friends lived on the Internet in the World of Warcraft. 
I didn't attend a single dance or high school event until my senior year prom, and I took a girl from another school—a girl who I tried very hard to keep from realizing that my social capital was next to nothing.
I think the above photo on the left sort of speaks for itself.  I was not quite what many would deem "attractive." 
April 4, 2019 | No Comments » | Topics: Life Experiences |
I spend a lot of time complaining to myself and my friends (girlfriends and guy friends) about my life but overall it is good. I would not trade it for the alternative if that's what you mean.
The good parts:
I love him, for real. Sure, I won't lie that him being successful didn't influence my decision to date him and later when he proposed it was a no-brainer, but there isn't a single girlfriend of mine or woman I ever talked to honestly who didn't want an older man with a good job and money. So it's not a loveless marriage or a marriage of convenience, I fell in love with a man who happens to have a lot of money, and that's still one of the things that makes me happiest about my life, having met someone who I love so much and who loves me, despite our age differences and whatever else.
April 3, 2019 | No Comments » | Topics: Life Experiences |
(photo: @anamarianct)
1. Everyone thinks I'm funny. People are always sneaking glances at me. Cashiers and waitresses and people like that are way nicer. People respect me when I haven't given them a reason to. Women make excuse after excuse regarding why they fucked me on the first or second date and how they never do that. Thanks to dating apps, I can reliably get laid by Friday if I work on it starting Monday that week (though I am now dating).
But the biggest difference is just general day to day life and its impossible to describe. I used to be ridiculously ugly so I know the other side of the tracks. There is something unquantifiable – but everyone treats you differently. Everyone. Your parents will treat you differently. Your coaches, teachers, men, women. They probably don't realize it but they definitely do.
April 3, 2019 | No Comments » | Topics: Life Experiences |
What is a Waifu?
A waifu is basically like a significant other, except from some form of media (that is, not being met in real life). While waifus are typically from anime, that's not what they're limited to and can be from anything from video games to books to other stuff.
Is your waifu a secret? Do your parents now? work buddies? friends? I can understand that it might not be the first thing you bring up when you meet someone new but is it something you actively try to hide?
Mine is sort of a half secret. People are aware that I'm in a relationship. I wear a wedding band on my left hand to symbolize that I'm married. My parents and other family don't ask about it anymore, and when they did I just shrugged them off. I associate with a sizable group of online friends, most of whom also have a waifu of their own. But all in all, nobody knows that she is the one I love. That much is a secret.
April 2, 2019 | No Comments » | Topics: Life Experiences |
March 27, 2019 | No Comments » | Topics: Life Experiences |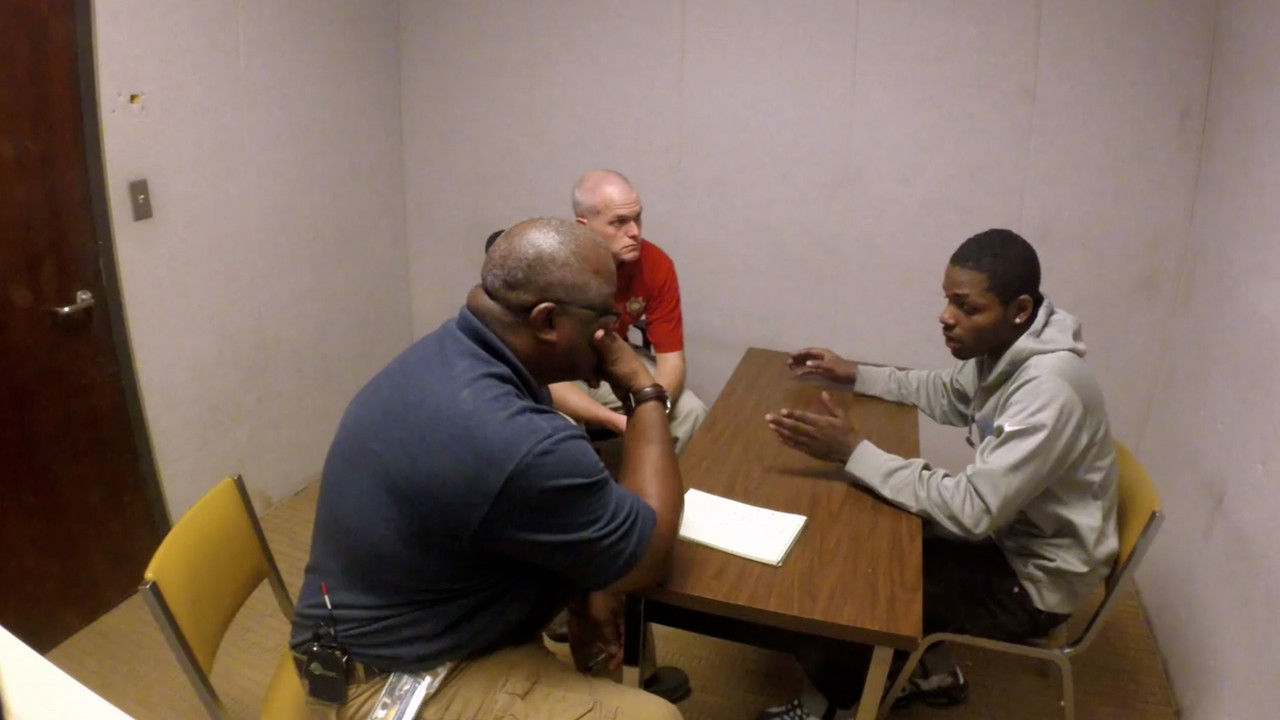 I worked in a Police Department for 4 years, first as an intern and then as the assistant to the Chief of Police. Many of my friends are detectives. I will try to provide you with information on it.
A detective is a lateral promotion of a police officer. It is the same rank, just a different function of the organization. Thus, you need to be a police/patrol officer first. The amount of time spent on patrol varies widely with departments, but I would say you should anticipate on spending at least 5 years as a patrol officer. During that time you will be provided multiple opportunities to increase your skill set and get training for a lateral promotion to a detective. To emphasize this point, there are Patrol Sergeants (a real promotion) and Detective Sergeants (a leader of detectives). I hope this makes sense.
Well on a regular basis you will spend your time analyzing multiple case loads (usually between 30-50 different cases) and compiling evidence for that case so your city can prosecute a crime. You will work with victims of crime to get testimonies, you will gather evidence at a crime scene, you will interview suspects, and you will be the point man for the entire life of the case. Your work week will vary wildly, and it is a reason many people have a hard time committing to it. You will likely work a regular week unless something major happens, and you will have at least one weekend a month where you are "on call". That means you are compensated, marginally, and you cannot drink or be otherwise engaged in something that would limit your ability to roll out immediately.
March 26, 2019 | No Comments » | Topics: Life Experiences |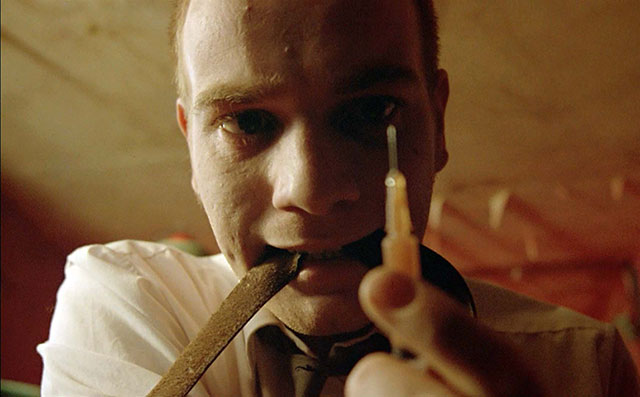 I've been addicted to opiates for about 6 years but for the past 3 years I was an IV heroin and meth addict and I got high everyday, and when I say everyday I mean everyday. (I also went to a methadone clinic) For the first year I had a good job and was able to afford it but I eventually lost my job which led me to doing all kinds of things to make money , and many I'm not proud of…I know I'm a shitty person for doing these things , and I know its wrong…I'm 5 months clean off heroin and meth so I no longer do this stuff, but I just want to tell my story on how I mostly supported my habit , some may find it interesting .
Every so often my mom would give me a little money here and there, but definitely not enough to support the habit I had , so I had to come up with ways to make it myself . The most easiest way I made money, and what I did the most , was simply driving my best friend around . I dated this girl about 6 years ago , but we figured out we were better just as friends, and we both got strung out on drugs together . She was the first person I injected drugs with . I'm 21 and she's 28.