Life Experiences
August 14, 2018 | No Comments » | Topics: Life Experiences |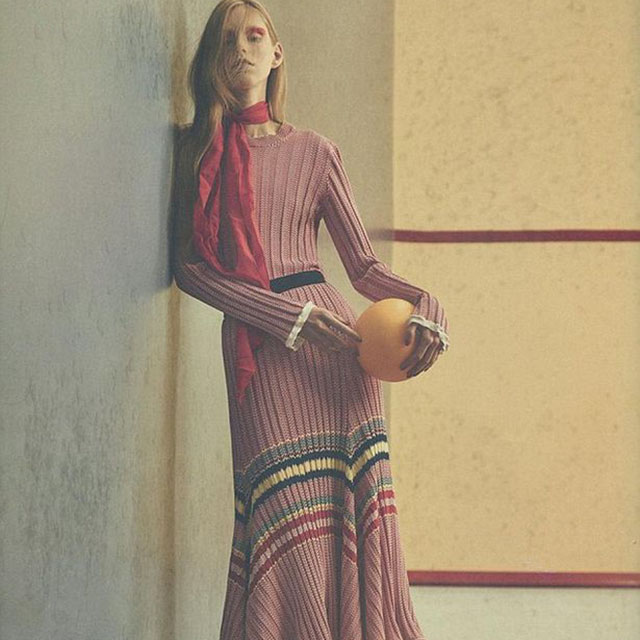 I remember the simultaneous high and pain of being hungry and light-headed. One can of diet Pepsi, one loaf of bread on my better days.  Peruse obsessively through foodie magazines, as if looking was eating—without the calories.  Whenever my mother left the house to go shop or run an errand, I ran to my closet, dug out my backpack, filled it with gallons of spring water, and—when the pack was full—grasped the handle of a gallon in each hand and ran or lifted.  I biked. I took 2 hour aerobic classes and returned home for 2 more hours of surreptitious stair-climbing as my parents watched television downstairs.  I got up in the middle of the night to pace the bedroom or stand on tiptoe. I sat on the edge of the seat—determined not to relax and let my fat recline and absorb into my body.  Before I knew it, the only thing I was doing in my life was starving and exercising.  
August 9, 2018 | No Comments » | Topics: Life Experiences, TRUTH |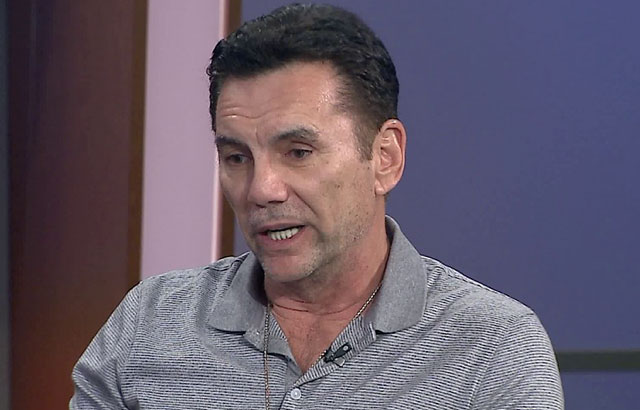 Michael Franzese  is a former New York mobster and caporegime of the Colombo crime family who was heavily involved in the gasoline tax rackets in the 1980s.  At age 35, he was the youngest mobster listed on Fortune Magazine's survey of the 50 most powerful and wealthy Mafia bosses in America. Franzese hit the list at number 18, only five spots behind the infamous John Gotti. At the height of his operation, federal authorities claim Franzese generated close to a billion dollars a year in a gas-tax scheme he masterminded. Since then, he has publicly renounced organized crime, created a foundation for helping youth, and became a motivational speaker.
What was the main appeal of joining the mob for you?
I joined to help my day get out of prison. plain and simple. the money and power came for me later on. once i got in, i wanted both.
What is the process of becoming a "Made Man" like?
Very intense. very solemn, very serious. I took an oath with a picture of a saint burning in my hands. My thumb was cut with a knife and blood dropped on the floor. The oath is never to violate the brotherhood of La Cosa Nostra.
August 8, 2018 | No Comments » | Topics: Life Experiences |

I have a semi-photographic memory in that I can remember the content of most anything I've read and sometimes visually remember where the information is on the page or how far into the book/article it is.  I don't generally remember the names of the author or possibly the article/book but can usually find it with the specific information I do remember.  I have almost no autobiographical/experiential memory ability and that usually feels like an unfair price to pay
What is it like?  It's complicated.  
There are certainly positive ramifications: 
In college; I've never had to study as long as I took notes during lectures and I didn't have to buy textbooks unless they were going to be used for independent reading and/or were interesting enough for me to want to buy them. I usually get 100% or thereabout on any test and if I miss any questions its usually because I missed a class or got lazy and didn't take notes one day. I don't experience any test anxiety because I know I will get an A. I can answer most people's questions with some degree of certainty and back up my response with a reference to the research or source of my answer. I can write research papers more quickly than most people because I have the info in my head and know which references I need to collect in order to cite/back up my ideas. Professors tend to enjoy me as a student because I am knowledgeable about the topics and can participate in well-informed and interesting conversations about their work/research. I easily generate original ideas for projects and papers because I can remember and connect information from different fields and studies related to the topic. 
August 2, 2018 | No Comments » | Topics: Life Experiences, TRUTH |
What drug did you sell?
Heroin. Well, it started off years earlier with ecstasy then I moved to cocaine then prescription pills and finally to heroin. I was chasing the biggest profits. When I was selling ecstasy it was because that was my favorite drug and I wanted a little bit of extra money to compliment my regular job. By the time I was selling dope and prescription pills, I had a whole organization and this was my full time job.
What quality/type of heroin did you end up selling?
The highest quality black tar heroin. The connect was so low level that we had to warn people when switching over from another dealer. I know everybody says that but we had a lot of close calls. It was dark almost black but a drier charcoal like that would crumble and turned into dark brown tar when handled or breathed on.
August 1, 2018 | No Comments » | Topics: Life Experiences, TRUTH |
July 31, 2018 | No Comments » | Topics: Life Experiences, TRUTH |
July 24, 2018 | No Comments » | Topics: Life Experiences, TRUTH |
Let me run you through a day in the life of my personal brand of schizophrenia:
7:00 am: Wake up and lay in bed for awhile. Although I live alone, I hear footsteps throughout my apartment. I start wondering whether someone broke in during the night, so I get up to check the lock. Not only is the dead bolt still latched, but the chain is also still in tact; however, the footsteps are still in the kitchen, and I have to check the door and whole apartment at least three more times be sure I'm alone.
7:30 am: I'm taking a nice hot bath, but, as the water is running, I hear a conversation happening just outside the door. I know no one is there because I've checked the door, but I can't help but hear a few people debating about the use of leather vs. cloth seats in cars. I dip my head under the water and try to ignore what's not there.
8:00 am: Is there something crawling on my leg? When I look down to inspect, there's nothing. This will happen at least once every half hour throughout the day, so I won't continue mentioning it.
9:00 am: I'm eating breakfast, and I taste metal when I'm eating my toast, so much so that I can't finish my food.
June 27, 2018 | No Comments » | Topics: Life Experiences |

What is it like to be a Hikikomori?
The Japanese term hikikomori refers to people who avoid personal or social contact and live in self-imposed isolation for an extended period—six months or longer, as defined by the Ministry of Health, Labor, and Welfare. The same term refers to the phenomenon of social withdrawal exhibited by these individuals. The recluses commonly live at home with their parents, holed up in their bedrooms, neither supporting themselves financially nor functioning independently.
I was 16 when I dropped out of public school to finish up online. That is when my prolonged bouts of social isolation started. I had friends, but these friends were people I abused drugs with (to cope with our life circumstances), as they weren't socially adapted like most people our age.
As time went on I ended up cutting off all contact with them and haven't contacted them since age 18. I haven't had a social outing in 5 years. It's liberating but embarrassing at the same time to be saying that.
I moved out a few days after I turned 18 into an apartment paid for by my parents. I've been here in this 2 bed apartment for 5 years. I can go months without leaving my apartment.
June 14, 2018 | No Comments » | Topics: Life Experiences |
By Joe Kittinger, 74, retired Air Force test pilot, who formerly held the world parachuting record, 102,800 feet, since 1960
I was in an area where no man had ever been before. I was in a gondola piloting a helium balloon nineteen miles above Earth. I was wearing a pressurized suit, carrying 330 pounds of equipment. You're very confined. It's 100 degrees below zero, but I had multiple layers of clothing, so I didn't feel the cold too much.
Overhead it's absolutely black. There's no light whatsoever. And the transition from sky to space is so amazing; you just can't believe the way the shades of blue blend together. It goes from sky blue to a deep, dark blue to black. It's completely silent; you can't hear anything. You can really only hear yourself breathing.
I was over the New Mexico desert and could see four hundred miles in every direction, but I wasn't there to enjoy the aesthetics of it. I was very pleased to be leaving. The quicker I could get back, the better chance I had of living. I went through my checklist. There were about forty-six items, such as turning on the oxygen supply in my kit. Then I got up, stood at the door, hit the final switch, and jumped.
June 13, 2018 | No Comments » | Topics: Life Experiences |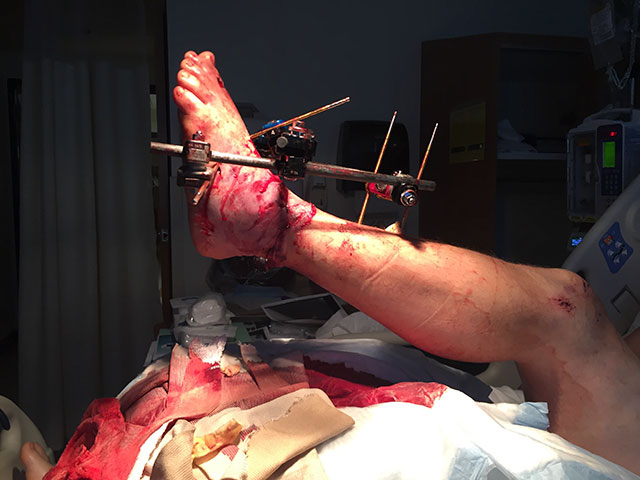 Why?
So my friends and I always had this joke, If you could try human flesh in an ethical and health way, would you. And we always said of course. Well the opportunity came up and I called them on it
What drugs made you decide that it was a good idea to do that?
The drugs were not a factor in the decision That being said, contemplating my death while tripping through space and time while on ketamine in the helicopter did change my outlook on life
You said you only invited people you knew well. Did that feel like an intimate thing? Having people eat you?
It really was. There were some people very dear to me there, who supported me through that time and who's friendship I will cherish.