Life
December 31, 2015 | 4 Comments » | Topics: Life |
December 24, 2015 | 9 Comments » | Topics: Life |
December 16, 2015 | 1 Comment » | Topics: Life |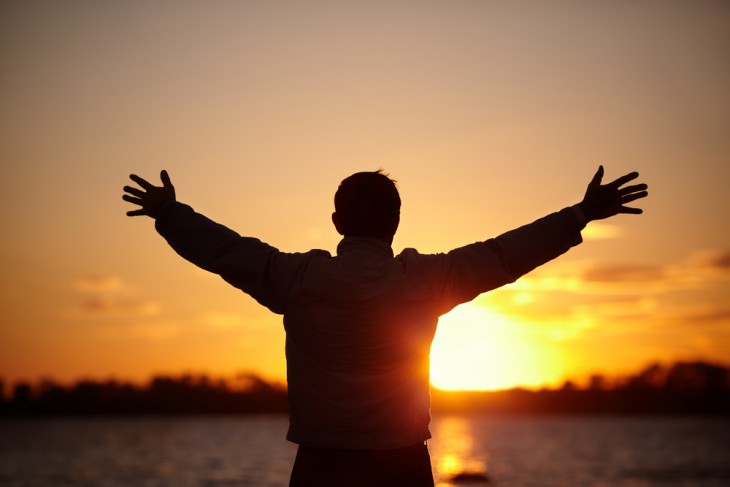 by Kratos Guide
1. Exercise 
Exercise is huge. I briefly touched on what happens to you in the short term but consider also the long term effects of regular exercise. As you maintain a regiment of exercise your body fat percentage drops, your flexibility and strength increase (less chance of injury) your lifespan extends, your immune system is bolstered, you maintain your youth longer, you carry over a sustained vigor to other parts of your life, your resting heart rate goes down, and you have a general feeling of well being. Pretty sweet. Clearly exercising is very important; given both its short and long term benefits.
But do you have to do this every day? That seems strenuous. Try expanding your definition – You don't give it your 100% every day. Some days may be 10 minutes of simple light stretching, just to keep the habit. Other days may be 2.5 hour monster gym sessions.
I use this habit to help me accomplish two other things very important to me, mediation and getting in nature. Often times my physical exertion is a one hour walk through the park or along the water front. Practicing a walking meditation is a great way to center yourself and help carry the skill over to everyday life. Being in nature has a similar balancing effect on your well being.
But you don't need me to tell you to work out. The benefits are all clearly documented by scientists and people. There are networks and resources for support and endless sources of inspiration to motivate you.
December 4, 2015 | No Comments » | Topics: Life |
December 1, 2015 | 4 Comments » | Topics: Life |
I believe that the definition of definition is reinvention. To not be like your parents. To not be like your friends. To be yourself.
Completely.
When I was young I had no sense of myself. All I was, was a product of all the fear and humiliation I suffered. Fear of my parents. The humiliation of teachers calling me "garbage can" and telling me I'd be mowing lawns for a living. And the very real terror of my fellow students. I was threatened and beaten up for the color of my skin and my size. I was skinny and clumsy, and when others would tease me I didn't run home crying, wondering why.
I knew all too well. I was there to be antagonized. In sports I was laughed at. A spaz. I was pretty good at boxing but only because the rage that filled my every waking moment made me wild and unpredictable. I fought with some strange fury. The other boys thought I was crazy.
November 20, 2015 | No Comments » | Topics: Life |
November 18, 2015 | No Comments » | Topics: Life |
November 17, 2015 | 4 Comments » | Topics: Life |
1. Honestly, I feel anger towards my own people. I grew up in the middle east, at a young age I was exposed to the Bullshit ideologies that exist within middle eastern society.
People out there don't care enough to get up and do something about their withering homes, their lack of funded education, the rise in crime etc. Instead they blame these things on the west, and more specifically Israel.
The guy that chose not to go to college when he had the chance to do so suddenly finds him in the shitty part of town, with 7 kids and drives a cab all day. But when asked why he doesn't do anything he'll puff up his chest, square his shoulders and confidently say something along the lines of "it's America and Israel that fucked us, we Arabs are proud and our time will come".
The thing that I was exposed to as a child wasn't religious extremism, it was social elitism. As an Arab myself I can tell you that a huge majority of Arabs living in the middle east sincerely believe that if you're not one of them then you're a level below them. I absolutely hate it when apologist Muslims come out of the woods every time a tragic event like this occurs and say "but not all muslims".
If you live in the middle east and deny what I just said you're only lying to yourself. It's a majority of people who have this stupid point of view, and it's easy to warp their reality into picking up a gun and shooting innocents, or convincing them into suicide bombing themselves in a crowd or bus. When you have a bunch of people who honestly believe they're better than everyone else, you can make them do whatever the hell you want. Why else would people go willingly join terror organizations?
I mean for fucks sake, we don't even like eachother. Jordanians, Lebanese, saudis, Iraqis etc etc all hate eachother. And within our own countries we hate eachother and do nothing but show off our blood lines. "I'm from this family, I have more right than you" type mentality actually exists in this day and age.
I honestly don't blame anyone for thinking negatively of muslims, a lot of people I've met in the state I currently live in have never met a muslim, I can't blame them for thinking that we're all violent idiots.
– GREYCafe