Life
April 13, 2018 | No Comments » | Topics: Life |
April 13, 2018 | No Comments » | Topics: Animals, Life |
Disneyland is the most magical place on earth. That doesn't mean humans are the only ones who can enjoy it. Recently, a group of service dogs got to have some fun in the park. A group of dogs working with Canine Companions for Independence, a nonprofit group that provides highly trained assistance dogs to help people with disabilities for free, got to take a field trip to Disneyland.
This may look like a fun trip, but these dogs were busy at work.
Disneyland is a pretty stimulating environment, which means there are plenty of distractions for these dogs: the smells, the people, the characters. It wouldn't take much for a working dog to forget he is at work and start playing around and running wild in the park.
They are being trained to maintain their composure in any setting. No matter where they are, they need to be able to work with their owners and be completely focused on their needs. If they can stay focused at Disneyland, they can stay focused anywhere.
Of course, it can't be all work and no play for these pups. After all, they are still learning, and they deserve to have a few breaks every now and then. Their trainers gave them a chance to enjoy the park, too. 
One of the handlers, Kendra Clark, says meeting the characters was the dogs' favorite part of the trip.
April 12, 2018 | No Comments » | Topics: Life |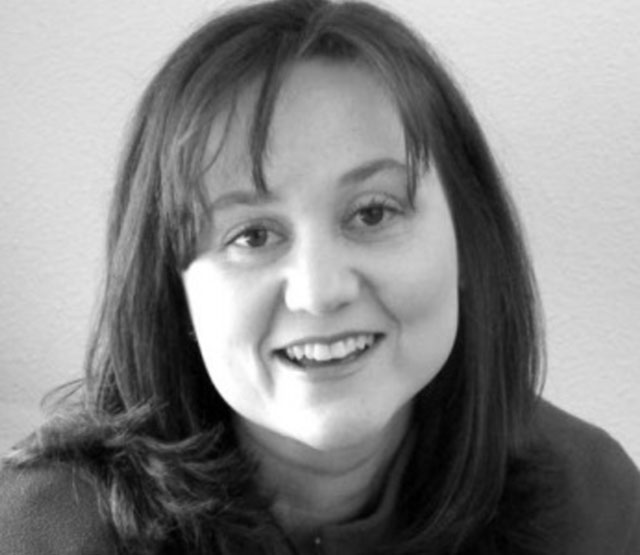 A 38-year-old woman who died from cancer has written a beautiful obituary that'll seriously change your outlook on life. 
Before her death, Sonia Todd said she didn't like the traditional way obituaries are often written. Instead, she wanted it to be realistic and reflect whoshe actually was – faults and all.
My obituary

My name is Sonia Todd and I died of cancer at the age of 38. I decided to write my own obituary because they are usually written in a couple of different ways that I just don't care for. Either family or friends gather together, and list every minor accomplishment from cradle to grave in a timeline format, or they try to create one poetic last stanza about someone's life that is so glowing one would think the deceased had been the living embodiment of a deity.

I don't like the timeline format because, let's face it, I never really accomplished anything of note. Other than giving birth to my two wonderful, lovable, witty and amazing sons (James and Jason), marrying my gracious, understanding and precious husband (Brian), and accepting the Lord Jesus Christ as my personal savior – I have done very little. None of that requires obit space that I have to shell out money for.

I also didn't want a bunch of my friends sitting around writing a glowing report of me that we all know would be filled with fish tales, half-truths, impossible scenarios, and outright honest-to-goodness lies. I just don't like to put people in that kind of situation.
April 6, 2018 | No Comments » | Topics: Life |
April 6, 2018 | No Comments » | Topics: Life |
Grandfather sees color for the first time in 66 years
April 6, 2018 | No Comments » | Topics: Life |
A Filipino mom has been taking photos of her husband and daughter holding hands without their knowledge for years and plans on making a video montage of the photos for her 18th birthday or her wedding.
"My husband and daughter. They have no idea I'm taking photos of them holding hands since 2014," she wrote.
March 30, 2018 | No Comments » | Topics: Life |
March 30, 2018 | No Comments » | Topics: Life |
This Little Girl Has The Best Reaction Ever To A Cheap Date Night With Dad
Dad spent $3 to have date night with his daughter Julianna and it was worth every penny.
March 27, 2018 | No Comments » | Topics: Life |
This teacher is being hailed for his dedication towards teaching his students about computer sciences – but without any computers.
Owura Kwadwo Hottish is a 33-year-old educator from Ghana who teaches a middle school computer science class at the Betenase M/A Junior High School in Kumasi.
Despite the school not being equipped with any computers, Hottish still manages to teach the kids by spending thirty minutes before every class drawing detailed diagrams of different computer programs on the blackboard.
Hottish has been teaching lessons like this for the last six years. Since schools in the region are rarely equipped with actual computers, it is considered a very normal method of teaching.
The teacher recently went viral, however, after he posted photos of his drawings to Facebook.
The drawings, which featured a startlingly accurate depiction of Microsoft Office, impressed thousands of social media users around the world. Not only that, but it caught the attention of Microsoft.
March 27, 2018 | No Comments » | Topics: Life |
An animal is euthanized every 13 seconds in US shelters. But instead of accepting this without thought, one 9-year-old boy from the Philippines, Ken, did the unthinkable: he started a "no-kill" shelter in his parent's garage.