Life
December 28, 2018 | No Comments » | Topics: Life |
December 28, 2018 | No Comments » | Topics: Life |
Donkey reunites with old friend
December 28, 2018 | No Comments » | Topics: Life |
Like many unlucky employees, Pierce Vaughan wasn't fortunate enough to get the holidays off work this year. As a flight attendant, she instead spent Christmas Eve and Christmas Day on several Delta Airlines flights, miles away from home.
Pierce could have easily spent the holiday without seeing a single family member in person. But her dad, Hal Vaughan, had another plan in mind. He booked a whopping six plane trips so that he could be on every one of Pierce's flights during Christmas.
In a Facebook post, Mike Levy said he met Hal on one of those flights and posted the photos (above).
"I had the pleasure of sitting next to Hal on my flight back home," Levy wrote. "His daughter Pierce was our flight attendant who had to work over Christmas. Hal decided he would spend the holiday with her. So, he is flying on each of her flights today and tomorrow around the country to spend time with his daughter for Christmas. What a fantastic father! Wish you both a very Merry Christmas!"
December 21, 2018 | No Comments » | Topics: Life |
I met you in the rain on the last day of 1972 – m4w (Old State House)

I met you in the rain on the last day of 1972, the same day I resolved to kill myself.
One week prior, at the behest of Richard Nixon and Henry Kissinger, I'd flown four B-52 sorties over Hanoi. I dropped forty-eight bombs. How many homes I destroyed, how many lives I ended, I'll never know. But in the eyes of my superiors, I had served my country honorably, and I was thusly discharged with such distinction.
And so on the morning of that New Year's Eve, I found myself in a barren studio apartment on Beacon and Hereford with a fifth of Tennessee rye and the pang of shame permeating the recesses of my soul. When the bottle was empty, I made for the door and vowed, upon returning, that I would retrieve the Smith & Wesson Model 15 from the closet and give myself the discharge I deserved.
I walked for hours. I looped around the Fenway before snaking back past Symphony Hall and up to Trinity Church. Then I roamed through the Common, scaled the hill with its golden dome, and meandered into that charming labyrinth divided by Hanover Street. By the time I reached the waterfront, a charcoal sky had opened and a drizzle became a shower. That shower soon gave way to a deluge. While the other pedestrians darted for awnings and lobbies, I trudged into the rain. I suppose I thought, or rather hoped, that it might wash away the patina of guilt that had coagulated around my heart. It didn't, of course, so I started back to the apartment.
And then I saw you.
December 21, 2018 | No Comments » | Topics: Life |
December 21, 2018 | No Comments » | Topics: Life |
Cystic Fibrosis patient finds out he's getting new lungs
December 17, 2018 | No Comments » | Topics: Life |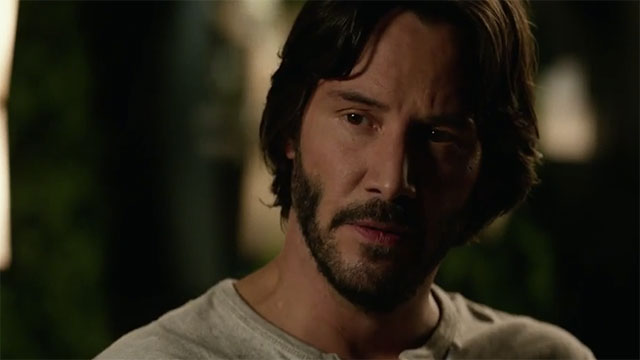 As if you needed another reason to love Keanu Reeves, it turns out that he's been running a private charity foundation for more than ten years that funds children's hospitals and cancer research. It's no surprise he hasn't told anyone – the actor is known for being nicer and more humble than Hollywood stars are usually known for.
Reeves is so unpretentious that he's actually only talked about it one time and in an interview with a women's magazine who had an inside track and asked him about it.
Reeves desire to help those with cancer could possibly come from the fact that his sister was diagnosed with leukemia around 1991. After battling it for nearly a decade, Kim Reeves went into remission in 1999.
"I love Kim," Keanu said to Woman's Day in 1999. "She's so brave, and I want the very best for her. You can star in hit movies, but that's nothing compared to going through what Kim's been through."
"Keanu helped me so much through my illness," Kim told the magazine in the interview.
December 14, 2018 | No Comments » | Topics: Life |
December 14, 2018 | No Comments » | Topics: Life |
This grandpa's reaction to seeing his granddaughter
December 7, 2018 | No Comments » | Topics: Life |