List
November 11, 2019 | 5 Comments » | Topics: List |
10. Rey Misterio Jr. vs. Eddy Guerrero, Halloween Havoc 97
Rey Mysterio had defeated Eddie Guerrero on two separate occasions prior to this. Guerrero's frustration had caused him to try to rip of Rey's mask, which led to this legendary title vs mask bout at Halloween Havoc. This match is borderline perfect, I mean really the moves are almost pulled off flawlessly. These are not just hip tosses and head locks too, I mean crazy corkscrew spins, backflips and hurricarana's out the ass. One can really see that these two were on point when Rey Mysterio hits the fanciest DDT of all time. This is no spot fest though, it is paced very well and Guerrero orchestrates like the virtuoso that he is. Guerrero stretches and beats down Rey Mysterio through out the match. Rey keeps trying to hit Guerrero with big high flying moves, but the champ is just too sly for that. It's interesting to see when Guerrero finally starts losing his concentration, it is subtle and not over acted like you would see in many other matches. Anyone who loves Jr Heavyweight action needs to see this one.
October 28, 2019 | 1 Comment » | Topics: Hall Of Fame, List |
One of the most profoundly influential television series of all time, The Twilight Zone has managed to live on far past its original air date and remain a source of terror, imagination, and social commentary in the decades since its release. Check out The 15 Best Twilight Zone Episodes of All Time:
October 22, 2019 | 6 Comments » | Topics: List |
The Wandering Soul
"Ghost Tape Number 10" was an audio mix the US military used for psychological operations in the Vietnam War against the North Vietnamese. It played deeply on the Vietnamese belief of ancestor worship, spirits and the afterlife.The Wandering Soul was played on loudspeakers installed on helicopters, PCF boats or by infiltrating infantry 'loudspeaker teams' on known enemy areas usually at night deep within the jungle. It exploited the Buddhist belief that once a person dies, his body must be buried in the family plot or his soul will wander aimlessly.
September 26, 2018 | No Comments » | Topics: List |
A 19-year-old convicted killer flew into a rage in a Houston courtroom after a Harris County jury sentenced him to death.
Dexter Johnson was one of five men who carjacked 23-year-old Maria Aparece and her boyfriend Huy Ngo as they sat in their chatting on a summer night more than ten years ago. Prosecutors during his trial alleged Johnson had "fun" when he and his friends carjacked the couple and drove them around town demanding money, credit cards and ATM access. 
Then, they parked near a patch of thick woods and forced Ngo to listen as Johnson raped Aparece in the backseat.  Afterward, Johnson shot Ngo in the side of the head execution-style before slaughtering Aparece with a shot to the top of the head.
September 18, 2018 | No Comments » | Topics: List |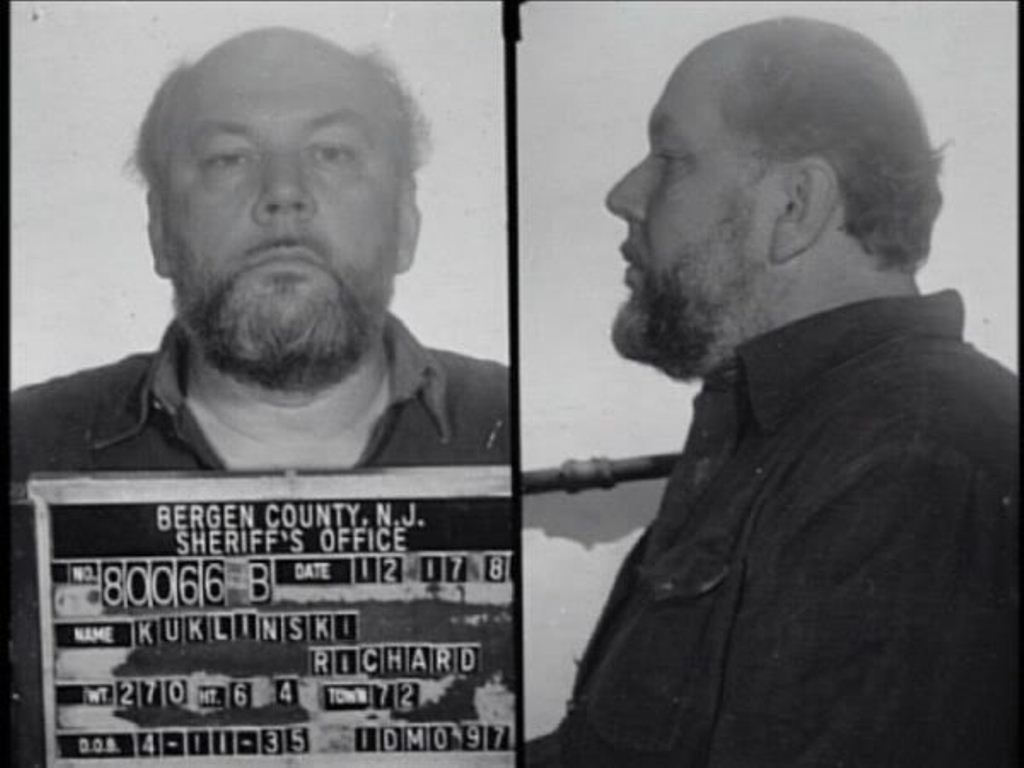 By Chris Barker
Sometimes, even the Mafia needs a little extra assistance. When things get messy, the notorious criminal organization has an utterly ruthless and deranged clean-up crew of paid assassins on standby. Whether they need to violently send out a message, or subtly whack a rival with minimum repercussions, the Mob can turn to any number of cold-blooded career professionals. These contract killers are a law enforcement officer's nightmare – and case studies for criminal justice experts.
It's an odd profession, killing for a living. Career prerequisites include ruthlessness, aggression, and an icy sense of emotional detachment. And if the cases that follow are anything to go by, some kind of psychological imbalance probably helps as well. The infamous killers on this list plied their trade with the kind of fervor and dedication that might have earned them a golden handshake had their chosen careers been above board. Read on for the 10 most dangerous mafia hitmen in history.
February 22, 2016 | 2 Comments » | Topics: List |
Eminem – The Warning
Target : Mariah Carey, Nick Cannon
Like I'mma sit and fight with you over some slut bitch cunt/That made me put up with her psycho ass over six months/And only spread her legs to let me hit once
February 9, 2016 | No Comments » | Topics: List, main, Sports |
Duk Koo Kim
A superstar in South Korea, Kim had risen all the way to number one lightweight contender and earned a world title shot against the famed Ray "Boom Boom" Mancini on November 13, 1982.  The bout was extremely brutal, especially for Kim, who had begun to wear down in the latter rounds after absorbing tremendous punishment from the champion.  In the early part of the 14th round Mancini hit Kim with a crushing right hand that caused him to fly toward the ropes and hit his head on the canvas.
Kim managed to rise but the referee stopped the fight.  Minutes later Duk Koo Kim collapsed into a coma and was carried out of the ring and taken directly to the hospital.  Tragically the Korean star died 4 days later from severe brain trauma.  Out of the hundreds of recorded ring fatalities Kim's death was one of the saddest.  Kim's opponent Ray Mancini would never again be the same caliber fighter and it was widely reported that he blamed himself for Kim's death. Kim's mother committed suicide three months after her son's death by drinking a bottle of pesticide.  The bout's referee Richard Green, consumed by guilt, also committed suicide shortly after the fight.
December 9, 2015 | 2 Comments » | Topics: List |
September 17, 2015 | 3 Comments » | Topics: List |
September 15, 2015 | 1 Comment » | Topics: List |

This is also known as the "Concrete-encased high school girl murder case." The Wikipedia article basically tells the real life story of a 17 year old Japanese girl who was abducted and held for over 40 days while being tortured. You will call your mom just to tell her you love her after reading this.