main
March 19, 2018 | No Comments » | Topics: main |
Woman holds up train, waiting for a friend to arrive
March 7, 2018 | No Comments » | Topics: main |
What's The Difference Between Sex And Making Love?
(photo: @kidposhh )
I had no idea what the difference was between sex and making love until I was 23.
I was with an older gentleman at the time and he asked me
"what's your definition of making love? I replied, rose petals and candlelight. He said that's your definition of making love? Wow, there is a lot I need to teach you.
Clearly I was missing the emotional experience of sex that's shared with someone you truly care for and love. As a teenager my only reference to sex was pron, that's how I learned how to have sex.
As years went on, I now have a very clear understanding of how sex and making love are very different acts.
Sex is bio-mechanical and instinctive, we all know how to do it. Love making is slow, sensual, not goal oriented which allows us to experience the metaphysical being of oneness, this type of love making is truly an art in itself.
Many men I speak to and coach still have no idea what the difference is, because the majority use porn as an educational tool.
For a man becoming a great love – maker is about having the proper attitude and knowing how to use your erection as an instrument of romantic expression.
To become a great lover, you must first understand the difference between ordinary sex and making love.
March 6, 2018 | No Comments » | Topics: Interesting, main |
Flirting in Japan
Flirting seems like a misnomer. It's more like an absense of flirting. If you like someone in Japan, there are a couple of different ways of showing it and/or approaching them, none of which really resemble flirting in the west. 
1. Nanpa (the "pickup") First off, only guys do nanpa; in the rare case that girls do it, it's called gyaku-nan ("reverse nanpa"), but I never heard of gyaku-nan actually happening, it always seemed like it was more of an amusing theoretical idea, rather than something girls really did. 
Nanpa only refers to the case when you don't know the other person at all, and you want to pick them up. Nanpa is direct. "You're cute. What's your name? Do you have time? Let's go somewhere." That is the classic script of nanpa. It can be shortened to just: "Kawaii yo. Jikan aru?" If you hear that, you're being nanpa-ed. Of course, if you are a non-Asian foreigner, you will probably never hear that, because Japanese guys are too shy to try and nanpa a white or black woman. Most Japanese guys are too shy to nanpa at all. If you ask a Japanese if he has ever done nanpa, he'll probably say, "ZOMG! No way! I'm too embarrassed!" since nanpa is direct, and mostly, if you are Japanese and you like someone, you embark on a series of subtle, indirect stealth manoeuvres, because liking prohibits action, especially for women, but also for men. 
March 6, 2018 | No Comments » | Topics: main |
Check out this new video my homie sent over… 'American Dream' by LA artist Raye Zaragoza – the song is about everyone's favorite subject… Trump! Word on the street is that she will be touring with Dispatch playing stadiums this summer, so keep an eye out for her!
February 28, 2018 | No Comments » | Topics: Life Experiences, main |
Most people who hear about older men paying for the loving of a younger woman assume it's prostitution, or at least prostitution lite. Because you're essentially paying for sex. What's the difference?
Well, I'm not picking a girl up off the street. It's not like I'm getting a street hooker. I suppose there could be a fine line. But I see these girls, I get to know them, and I do things financially for them. If I was married, I would probably do the same. I'm seeing a girl who needs stability, and I'm helping her out. Although if there wasn't sex involved, would I do it? Probably not. 
When did you become a sugar daddy? Was there a certain point in your life when you decided that relationships were getting too complicated?
Probably three years ago. Maybe longer. And it really does simplify things, and it takes the stresses and strains out of it. Because if I was in a normal relationship, there are more things to think about. With this, I know what the deal is. The girls know why I'm with them. 
February 28, 2018 | No Comments » | Topics: main, Story |
A teacher at an Oregon elementary school has been awarded $60,000 by her school district as compensation for harassment she claims to have suffered on the job, including being referred to by the wrong pronoun.
According to The Oregonian, Leo Soell was born a woman, but now prefers to identify as "transmasculine" and "genderqueer," meaning she does not consider herself to be male or female. After getting breast cancer in late 2014, she had her breasts amputated to create a more masculine appearance and changed her name to Leo. Once she returned from medical school in May, 2015, Soell was fully public with her gender-neutral identity.
Once she returned to work, Soell claims she fell victim to relentless harassment from her co-workers. She says employees persisted in calling her hurtful terms like "Miss Soell," "lady," and "she." If a student asked Soell's sex, she says she was ordered to reply it was a private matter not suitable for discussion at school.
February 28, 2018 | No Comments » | Topics: main |
Check out this new track the homie sent over from Ruby Velle and the Soulphonics. Ruby Velle has got some strong vocals on this funky southern song. 
February 19, 2018 | No Comments » | Topics: main |
February 12, 2018 | 2 Comments » | Topics: main |
January 23, 2018 | 3 Comments » | Topics: main |
Have you ever found yourself struggling to find the perfect word? You have an experience that feels so…so…but no words exist. You want to insult someone but can't find a word vicious enough. You want to speak words of tender affection to your partner but no such words exist in the English language.
Thankfully, there are other languages we can turn to in our time of need. Here are 25 amazing foreign words that don't exist in English. Use these words when English fails you.
We're going to start with our favorite Spanish words and then move onto other countries.
Sobremesa (Spanish)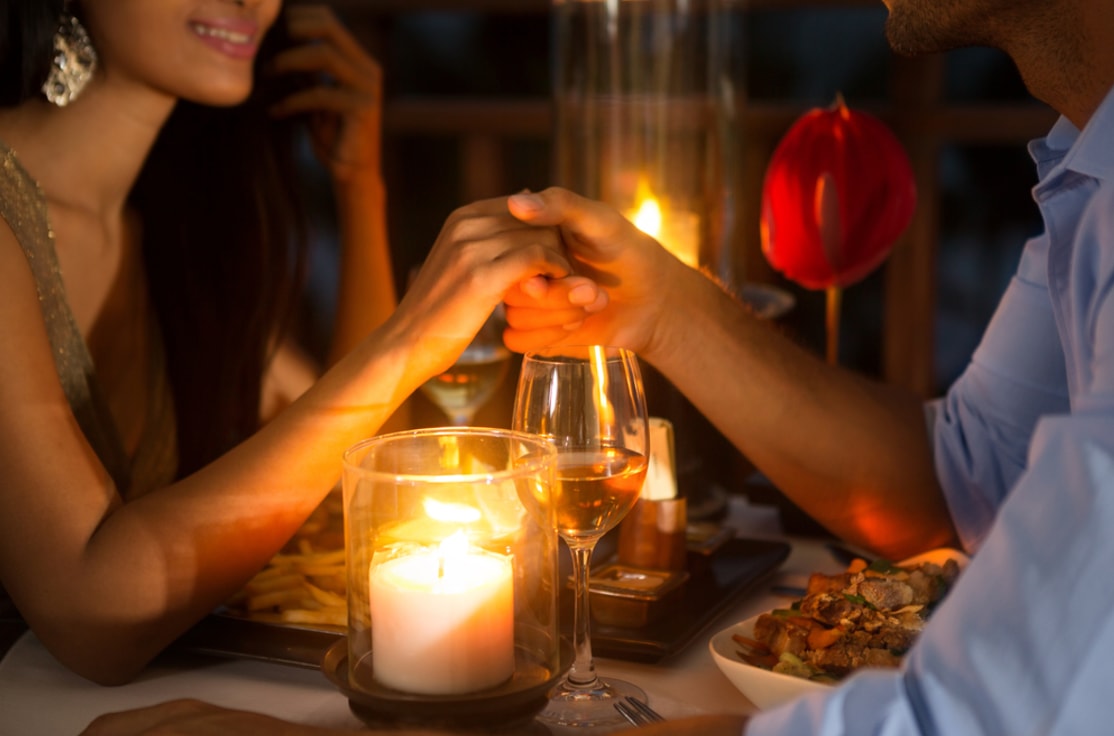 You know that delicious moment when you're eating dinner and all the food is gone but the conversation (and probably the wine) is still flowing? That, my friends, it sobremesa. It's that sedated, drowsy, happy conversation that results from full stomachs, a few bottles of wine, and good friends.