Man-Up
May 22, 2018 | No Comments » | Topics: Man-Up |
(photo: @awarnerway)
Last year I became a morning person, learned a new language, and read five times as many books as before. Sounds like I got a lot done, right? But it wasn't daunting or strenuous; rather, all these outcomes came from doing small things every day over a long period.
When I first started focusing on building more healthy habits a few years ago, one of the biggest mistakes I made was to ask too much of myself. I would go from reading hardly ever to attempting to read one book per week. Or from getting up at 9 a.m. most days to trying to roll out of bed before 6 a.m. every morning.
The distance between where I was starting and where I wanted to be was so great that I would fail a lot. And each failure made it harder to succeed the next day.
May 21, 2018 | No Comments » | Topics: Man-Up |
(photo: @pabloheimplatz)
A great life is merely a collection of victorious days
You've won a day before. It was the day where you woke up earlier, got to work with more focus. Time flew. Maybe you forgot to eat breakfast.
The minutes flew by but the work you did within them was focused. You weren't distracted by Facebook or Youtube or emails. You just worked.
Before you could look at the clock and realize your work day still had time left in it, you were done. So you left early with far more accomplished than a normal work day, home to see your family.
The quality of your day continued there, where you were in the moment, enjoying their company. You had time to read and to plan tomorrow.
We've all won days, but few of us win all of them, or even most of them.
The reality is we lose far more than we win.
We lose our battles against procrastination, against laziness and lust and envy.
May 18, 2018 | No Comments » | Topics: Man-Up |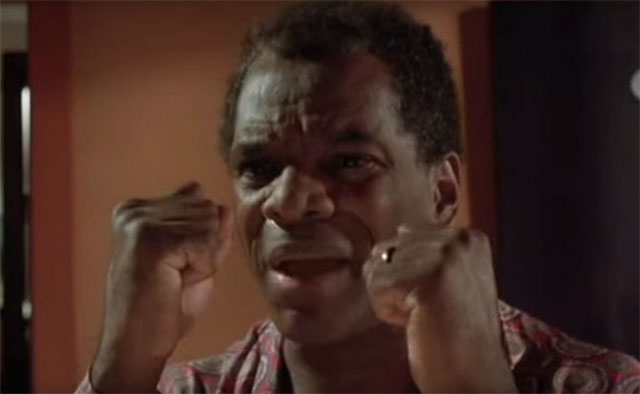 Mr. Jones: Oh, no, son. That's not the way it is. You kids have been nothin' but punks. Sissified. So quick to pick up a gun. Too scared to take an ass-whipping. [Raises his fists] This is what makes you a man. When I was growing up, this was all the protection we needed. You win some, you lose some. But you live, you live to fight another day! Now you think you're a man with a gun in your hands, don't you?
Craig: I'm a man without it.
Mr. Jones: Put the gun down.
[Craig complies]
Mr. Jones: C'mon, put up your dukes.
[Craig raises his fists]
Mr. Jones: Now you're a man.
May 17, 2018 | No Comments » | Topics: Man-Up |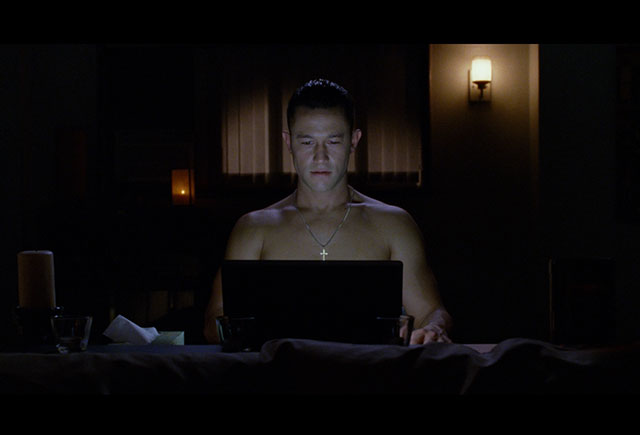 Porn essentially comes to replace natural, healthy sex…
In a relationship or even a one-night stand, you can expect flirting, touching, smells, pheromones, emotional connection, intimacy, penetration, and eventually, orgasm.
Masturbation skips all of these in favor of quickly triggering orgasm in a more direct way.
We're tribal, pair-bonding creatures, and as such our brains need close contact for good mental health throughout our lives.
When we masturbate too frequently, our brains may replace these basic human needs with ever-increasing desire and more frequent orgasms, without the health-giving touch that actual intercourse provides.
This may modify the brain and its physiology, keeping us from feeling satisfied with actual healthy real-life relationships.
According to Cyberpsychology Behavior (2/9/2006),
Of all activities on the Internet, porn has the most potential to become addictive." Here's why: The reward circuit drives humans towards natural rewards. Naked beautiful women give us too much dopamine, which overrides our natural satiation mechanisms.
May 16, 2018 | No Comments » | Topics: Man-Up |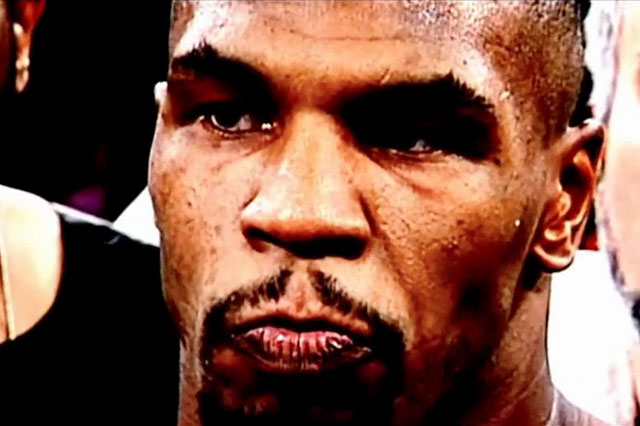 While I'm in the dressing room five minutes before I come out, I'm breaking my gloves down, I'm pushing the leather to the back of my gloves, so my knuckle could pierce through. When I come out I have supreme confidence. I'm scared to death. I'm afraid. I'm afraid of everything. I'm afraid of losing. I'm afraid of being humiliated. But I'm confident. The closer I get to the ring the more confident I get. The closer, the more confident. The closer the more confident I get. All during training I've been afraid of this man. I think this man might be capable of beating me. I've dreamed of him beating me. For that I've always stayed afraid of him. The closer I get to the ring the more confident I get. Once I'm in the ring I'm a god. No one could beat me. I walk around the ring but I never take my eyes off my opponent. Even if he's ready and pumping, and cant wait to get his hands on me. I keep my eyes on him. I keep my eyes on him. Then once I see a chink in his armor, boom, one of his eyes may move, and then I know I have him. Then once he comes to the center of the ring he looks at me with his piercing look as if he's not afraid. But he already made that mistake when he looked down for that one tenth of a second. I know I have him. He'll fight hard for the first two or three rounds, but I know I broke his spirit. During the fight I'm supremely confident. I'm making him miss and I'm countering. I'm hitting him to the body; I'm punching him real hard. And I'm punching him, and I'm punching him in bunches, and I know he's gonna take my punches. He goes down, he's out. I m victorious. Mike Tyson, greatest fighter that ever lived.
May 15, 2018 | No Comments » | Topics: Man-Up |
Life Isn't Fair…Roger On! 
Maybe you were born with a learning disability. Maybe your childhood sucked. Maybe you worked your ass off but a person doing half the work got the raise. I could be here all day giving you examples about how "unfair" life is. We can blame our parents, teachers, bosses, husbands, wives, etc. Bottom line, the "life isn't fair" mindset is fucking poison to your mind! 
Nowadays schools don't want to give kids failing grades. In sports, they don't want any kid to lose so everyone gets a participation trophy. Once you get into the real world, life doesn't play by those rules. In the real world, you could work the hardest and be the best and still lose! 
Since we know life can be unfair, use that shit as fuel to make it! As unfair as it can be, some people embrace it and simply say fuck it! 
Everyday we hear and see stories of people who defy the odds and overcome mental health issues, physical disabilities, bad childhoods, having no money, being fired, etc., and accomplish amazing things! These people were dealt a bad hand and yet found a way to win! All these people and many more could have bitched and simply been a victim and chosen to done nothing. Instead, these people took a different approach! They had the mindset that you should take everything from me because it's not fair to everyone else! 
Although life isn't fair it's also a fucking mindset! Everyone has a weakness…don't let a weak mentality be yours!!! You don't have control of everything in life but you have control over how you approach life. Don't complain, just learn to bring the pain! 
Determination over devastation!
― David Goggins
May 14, 2018 | No Comments » | Topics: Man-Up |
Some days, the motivation just doesn't happen. No matter how great or fulfilling your job is, sometimes your enthusiasm for it will inevitably wane. And here we get to another piece of advice — but, sincerely, this is the only motivational advice anyone has ever needed: You don't have to feel like getting something done in order to actually get it done.
This idea — that your emotions about doing something must fall in line in order for you to actually do the thing — is what much of the existing motivational advice is based on, and yet it's not entirely true, as psychology writer Oliver Burkeman wrote in his book The Antidote: Happiness for People Who Can't Stand Positive Thinking. He writes:
Who says you need to wait until you 'feel like' doing something in order to start doing it? The problem, from this perspective, isn't that you don't feel motivated; it's that you imagine you need to feel motivated. … If you can regard your thoughts and emotions about whatever you're procrastinating on as passing weather, you'll realise that your reluctance about working isn't something that needs to be eradicated or transformed into positivity. You can coexist with it. You can note the procrastinatory feelings and work anyway.
May 11, 2018 | No Comments » | Topics: Man-Up |
(photo: @lanesmith)
Our deepest, darkest, most numbing fears aren't spiders, rats, or snakes.
While they may frighten us, our fear of spiders and such, probably won't lead us to live a small, insignificant life. Fear of failure will.
We fear insignificance, and never truly experiencing the vast adventures that life can potentially offer us if we have the courage that they require of us. We fear that we're headed on a road that will leave us alone in our beds, with regret as our only companion as we face whatever comes next.
Although fear can make us live small lives spent worrying about trivial things as great adventures pass us by, it can also be the solution to the problem, and the riddle that life throws at us daily: Why are we here?
May 10, 2018 | No Comments » | Topics: Man-Up |
(photo: @1walter2)
We spend a lot of time trying to avoid discomfort. We'll never succeed, though. Preparing for discomfort by getting used to it only makes sense.
Avoiding discomfort doesn't just make us unprepared for the unavoidable difficult parts of life. If we avoid too much uncomfortable activity, it can lead to a downward spiral. As Zen Habits puts it:
The problem is that when you run from discomfort all the time, you are restricted to a small zone of comfort, and so you miss out on most of life. On most of the best things in life, in fact. And you become unhealthy, because if eating healthy food and exercising is uncomfortable, then you go to comfort foods and not moving much. Being unhealthy, unfortunately, is also uncomfortable, so then you seek distractions from this (and the fact that you have debt and too much clutter, etc.) in food and entertainment and shopping (as if spending will solve our problems!) and this in turn makes things worse.
What's the solution? Try at least one uncomfortable thing every day. Eat something healthy that you've never had before, maybe try this coconut oil to cook with rather than your regular option. Do math without a calculator. Walk to work instead of driving (if it's feasible). The more you choose to tackle uncomfortable tasks willingly, the more you'll be able to handle it when you don't have a choice.
May 9, 2018 | No Comments » | Topics: Man-Up |
"People would see a lot of times fighting as a ugly thing, as a thing that denigrates the human being. In reality, you see fighting on everything… Everything's fighting. Doesn't matter what it is. You wake up in the morning, to get out of bed is a fight, believe it. So, fighting is actually the best thing a man can have in his soul."
― Renzo Gracie