Morbid
April 2, 2019 | No Comments » | Topics: Morbid |
Found attached to a balloon. A note somebody wrote to their dead son.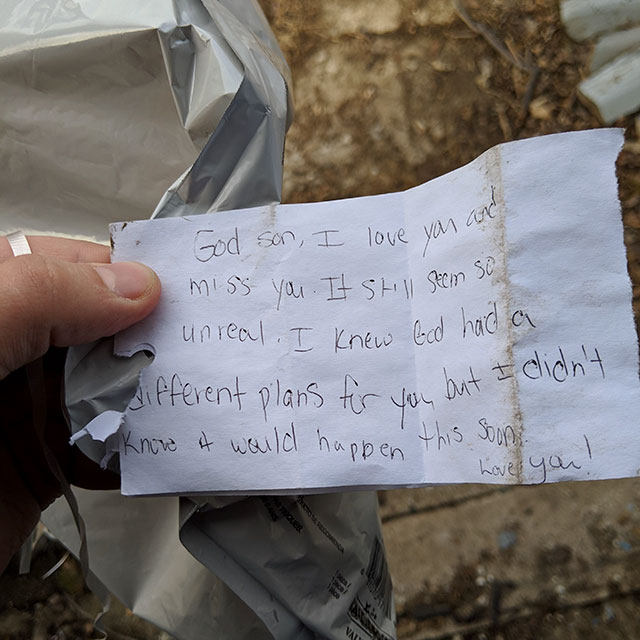 March 19, 2019 | No Comments » | Topics: Morbid |
March 19, 2019 | No Comments » | Topics: Morbid |
The Japanese-language Wikipedia page of the Rape of Nanking, where the Japanese Army publicly tortured 300,000 Chinese people to death, denies that it ever happened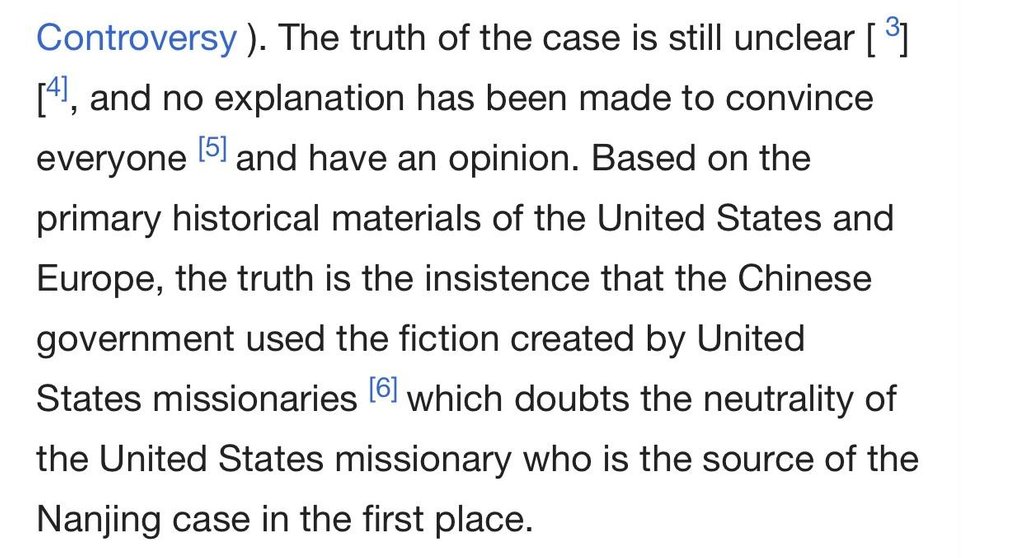 February 12, 2019 | No Comments » | Topics: Morbid |
A local councilman in the the Philippines, Reynaldo Dagsa, took this photo of his family at the same moment that his suspected killer, seen in the background on the left, took aim with a pistol
September 12, 2018 | No Comments » | Topics: Morbid, TRUTH |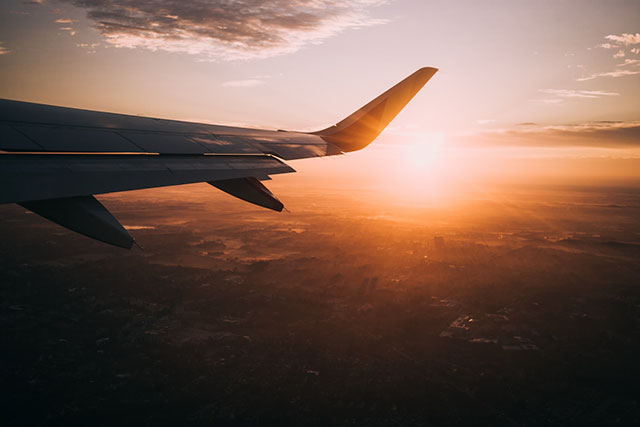 Vladivostokavia Airlines, Flight 352
The plane crashed and exploded in flames in Siberian woodlands near the village of Burdakovka, about 21 miles from Irkutsk. The aircraft crashed during the third turn in a landing approach to Irkutsk, an intermediate stop for refueling. The first officer was flying the plane, when at 2,600 ft., an audible alarm sounded indicating a wide angle of attack. Eleven seconds later the aircraft swung around 180 degrees and entered a flat spin. The captain ordered the engines at full throttle but it was too late and 22 seconds later the plane hit the ground, belly first, broke up and burned. Incorrect actions of the crew. Due to poor communication between pilots, they put in the wrong parameters while landing causing the plane to descend at the wrong angle. As a result, the plane stalled and entered a spin and crashed. All 145 aboard killed. 
02:07:53
CAP
 … Fuck, push it up! (throttles)
02:07:53
F/O
 Stop! Stop! Where! Where!
02:07:55
CAP
 Stop! Stop! Stop! (said in patter)
02:07:55
NAV
 This way, this way, this way.
02:07:57
CAP
 We're recovering!
02:07:58
NAV
 Easy, make it easy, easy!
02:07:59
F/O
 Lets to the right!
02:08:01
—
 Audio tone of Radio-altitude alert (duration 4 sec) and audi
02:08:02
??
 Power! Add thrust!
02:08:05
??
 Power!
02:08:06
F/E
 … got it!
02:08:08
??
 Add thrust!
02:08:09
F/O
 Take off power! Oh my God!
02:08:10
F/E
 Take off power set
02:08:11
??
 That's all guys! Fuck!
August 28, 2018 | No Comments » | Topics: History, Morbid |

György Dózsa
History has taught us that committing high treason is a sure fire way to get tortured and executed in the most excruciating ways. Of course, this isn't a problem if you actually manage to succeed in overthrowing a ruler or monarch, but those who fail are made an example of in the worst ways possible. Such was the case of György Dózsa, a Hungarian soldier of fortune who led a peasants' revolt against the kingdom's nobility in 1514. Despite achieving some early decisive victories against the Hungarian army, the revolution was eventually suppressed with force and Dózsa captured.
He was condemned to sit on a heated smoldering iron throne with a heated iron crown on his head and a heated scepter in his hand (mocking at his ambition to be king). While Dózsa was suffering, a procession of 9 fellow rebels, who had been starved beforehand, were led to such throne. In the lead was Dózsa's younger brother, Gergely, who was cut in three before Dózsa despite Dózsa asking for Gergely to be spared. Next, executioners removed hot pliers from fire and forced them into Dózsa's skin. After pulling flesh from him, the remaining rebels were ordered to bite where the hot iron had been inserted and to swallow the flesh. Those who refused, about 3 or 4, were simply cut up which prompted the remaining rebels to do as commanded. In the end, Dózsa died on the throne of iron from the damage that was inflicted while the rebels who obeyed were let go without further harm.
April 30, 2018 | No Comments » | Topics: Morbid |
He was a short man, just under five feet tall.  His hands and feet were small and even his voice was more like that of a girl.  He had mentioned in some interviews that he wasn't the kind of man most women would find attractive, and he surmised that being acutely self-conscious of his shortcomings might have fueled his obsession with "the perfect woman."
In Cannibal Killers, Moira Martingale describes how Issei Sagawa, a brilliant Japanese student, obsessed over tall women with Occidental features.  Eventually fantasy was not enough, so while studying for his degree in English literature at Wako University in Tokyo, he became attracted to a German woman who was teaching him the language.
"When I met this woman in the street," he later said to British reporter Peter McGill, "I wondered if I could eat her."One summer day, he crawled through the window of her apartment, intent on killing her.  To his delight, she was asleep.  Even better, she was wearing hardly anything at all.  He looked for something to use to knock her out or stab her and he spotted an umbrella.  However, before he could do anything, the woman woke up and saw him there.  She screamed, scaring him, and he fled from her apartment.
But he did not forget what he most desired.  It had been almost too easy to get close to a woman, and if he prepared himself better, he felt sure he could indulge in his fantasy.  He just had to plan it more effectively, so he began to look around for his next victim—one that would not get away.  It wasn't until he went to Paris a few years later that he found the woman that he could not get off his mind.  Her white skin, the fleshy shape of her buttocks, and her beautiful features both repulsed and drew him.  He started to insinuate himself into her life.
April 24, 2018 | No Comments » | Topics: Morbid |
A new suicide machine offers users with a 3D printer the ability to kill themselves any time, anywhere within a pod that doubles as their coffin.
The machine, known as a Sarco Capsule, was developed in the Netherlands by Dr.  Philip Nitschke, a well-known proponent of euthanasia known as "Dr. Death," and engineer Alexander Bannink. Nitschke said that the design for the machine, which allows users to kill themselves with the press of a button, will be made open-sourced and free, so that anyone with access to a 3D printer can download and assemble the instrument of their demise.
"Sarco does not use any restricted drugs, or require any special expertise such as the insertion of an intravenous needle," Nitschke said, according to Lifesite. "Anyone who can pass the entry test, can enter the machine and legally end their life."
April 11, 2018 | No Comments » | Topics: Morbid |
The crowd at a lynching, 1920s 

April 10, 2018 | No Comments » | Topics: Morbid |
Richard Ramirez
Born in El Paso, Texas, on February 28, 1960, Richard Ramirez was an American serial killer who, over a two-year rampage, raped and tortured more than 25 victims, and murdered more than a dozen—most of them in their own homes.
As an adolescent, Ramirez formed a strong bond with his uncle Mike Ramirez. Mike was a decorated Green Beret veteran of the Viet Nam War and would spend hours with Richard smoking pot and relaying horror stories about his time at war. He would show Richard Polaroid pictures of his victims whom he would rape and murder, some of them showing the severed heads of the women he abused. Richard witnessed the murder of Mike's wife, Jessie, when Mike shot her in the face in his kitchen with a .38 caliber revolver during an argument. Mike was found not guilty for the murder of his wife by reason of insanity and was released after four years of incarceration at the Texas State Mental Hospital in 1977, continuing his influence over Richard.
Following a four-year trial, in 1989, Ramirez was convicted of 13 killings. He received the death penalty and was sent to San Quentin Prison in California. He died on June 7, 2013, at age 53.