WTF
December 6, 2018 | No Comments » | Topics: WTF |
November 27, 2018 | No Comments » | Topics: WTF |
My (28m) wife (26f) and I have admittedly had very vanilla sex throughout our 3 year marriage. We had our first kid a year ago and it seriously slowed down our sex life. However, a little under a month ago she approached me about "trying new things". She has been hanging out with a group of moms in our neighborhood and one of them told her that she and her husband tried pegging and it completely transformed their marriage. My wife told me that she wanted to try pegging as well to "spice things up". At first I thought it was a joke, but soon realized she actually wanted to peg me. I had never done assplay before and had always lived by the philosophy that the anus is solely an exit, but my wife made it clear that this was important to her so after a few days I obliged.
That next weekend, she pegged me and everything was surprisingly enjoyable. Additionally, the week following the pegging was one of the best weeks we've had together since the birth of our child. We were back to our old sex life, doing things like having sex before work and even waking each other up with head. However, that next weekend she told me she wanted to peg me again. I was slightly confused as to why this last week of sex wasn't cutting it for her, but I agreed.
November 20, 2018 | No Comments » | Topics: WTF |
Florida Man Arrested For Practicing Karate By Kicking Swans In The Head (article)
A Florida man interested in karate is alleged to have found an elusive and illegal target for his kicks: bird faces. Last week, the Orlando Sentinel reported that Rocco Joseph Mantella was arrested for "practicing karate" by kicking swans in the head at a park in downtown Orlando, and further details of his arrest—are wild as shit.
According to an Orange County (Fla.) arrest affidavit, Mantella was spotted by a few witnesses around 9:30 a.m. on Thursday, April 26, kicking a bunch of animals. Someone saw him kick one swan in the head and another in the butt while "practicing karate." His kicks were enough to knock one swan down, and a witness said he was kicking "as hard as possible." Mantella also apparently targeted a small duck enjoying a morning nap. When one witness saw what he was doing, he apparently began to laugh at her.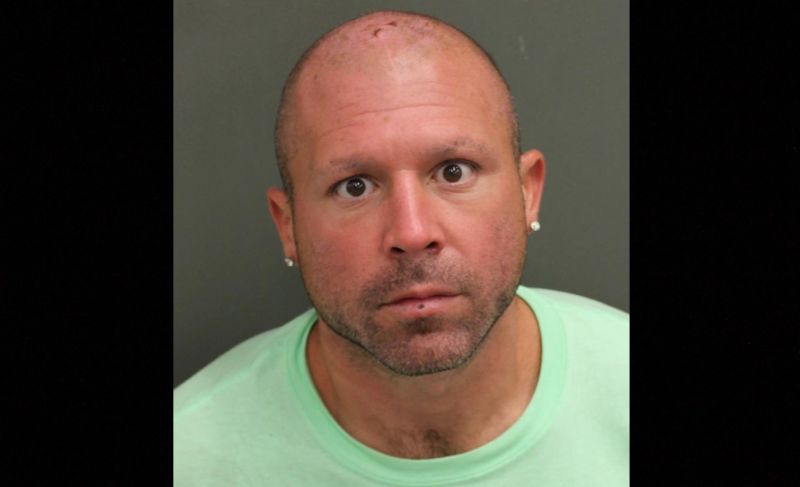 November 15, 2018 | No Comments » | Topics: WTF |
November 1, 2018 | No Comments » | Topics: WTF |
So, I met this beautiful woman about 7 months ago at an alumni function. We hit it off and honestly she's everything I could ask for. I'm not sure if I'm still in the honeymoon phase, but so far everything is working out and she even moved in with me two months ago with no problems.
However, this past holiday season she started doing something gross. Honestly, it's so disgusting I haven't even asked my friends or family for help on this matter. On Christmas Eve, I woke up pleasantly surprised to see that she was cooking breakfast. But, when I looked at my scrambled eggs, it looked really really sketchy. It looked way too moist. My gf told me she used a fancy cheese which is why it was extra moist and smelly. I believed her and ate it. The texture was absolutely horrendous, but taste-wise it was fine. She beamed and started planning our holiday.
Then on New Year's Eve, we were cuddling and doing couple things. She brought strawberries and whipped cream. We did some fun with the whipped cream and she fed me the strawberries. Then she chewed up a berry and fed it to me. I thought it was weird, but I was so horny I didn't mind. We finished the rest of the berries in the same manner, and the subsequent sex was AMAZING.
But… now she's starting to chew her food and feed it to me. Sometimes not in a sexual manner. Steak, chicken, salad, eggs, etc. It's so disgusting. When I tell her to stop she starts crying and says I don't love her enough. All of our fights were about this issue. I eventually eat some and its so gross. I recoil whenever I think about the texture.
Help??? I thought maybe she needs to talk to a therapist or maybe I should contact an ex of hers to see if he went through something similar. She is perfect for me except for this one issue.
July 16, 2018 | No Comments » | Topics: Story, WTF |
The body of a New Orleans teen killed two weeks ago in a shooting was dressed in his favorite basketball jersey and propped up in front of a TV with a video game controller in his hands for his unique memorial service. The family of Renard Matthews, 18, wanted to make sure the teen was surrounded by the things he loved when they said their final goodbyes to him so they re-created something he enjoyed doing: playing video games and watching the Boston Celtics on TV.
The teen's body was placed in a chair, with his hands holding a Playstation controller and samplings of his favorite snacks, including a bag of Doritos, arranged next to him. He is wearing sunglasses, a Boston Celtics jersey, and on the television in front of him, his favorite basketball team.
Renard was killed two weeks ago during a shooting in his New Orleans neighborhood. He had been walking his new dog when he was shot and his cellphone was taken, according to his aunt.
July 11, 2018 | No Comments » | Topics: Story, WTF |
An artist in the Philippines has been slammed on social media after devising a self-made mini electric chair to execute a cockroach that had the misfortune of flying into the artist's window on a hot day.
According to his Facebook, Gabriel Co Tuazon, caught the flying insect in an old matchbox on Wednesday and decided to design and build a mini wooden chair and connect it to battery wires and a light bulb. He then videoed himself strapping the insect to the chair, placing a metal lid on its head and plugging in the wires sending an electric current through the tiny body of the insect – the roach writhing in pain as the current penetrated its body.
June 14, 2018 | No Comments » | Topics: WTF |
March 6, 2018 | No Comments » | Topics: WTF |
February 5, 2018 | 3 Comments » | Topics: Story, WTF |
Steven Pladl, 42, of Knightdale, and Katie Pladl, 20, were arrested Jan. 27, WNCN-TV reported, citing "warrants." They have also been charged with adultery and contributing to delinquency. The maximum sentence for the incest charge is 10 years in prison.
The child, a boy, was born in September, the station reported.
Steven Pladl was released on a $1 million bond. Katie Pladl's bond is also $1 million but as of last week she was still being held in a North Carolina jail. They appeared in court last week.
The charges were brought in Virginia where authorities believe the relationship began.
The station reported that Pladl gave up Katie for adoption when she was an infant.
They reunited in 2016 when she tracked him down through social media.
At the time, Pladl was living outside Richmond with his wife, Katie's mother, and their two children, girls who would have been Katie's sisters.
Katie moved into the home, the station reported.