Story
October 16, 2018 | No Comments » | Topics: Story |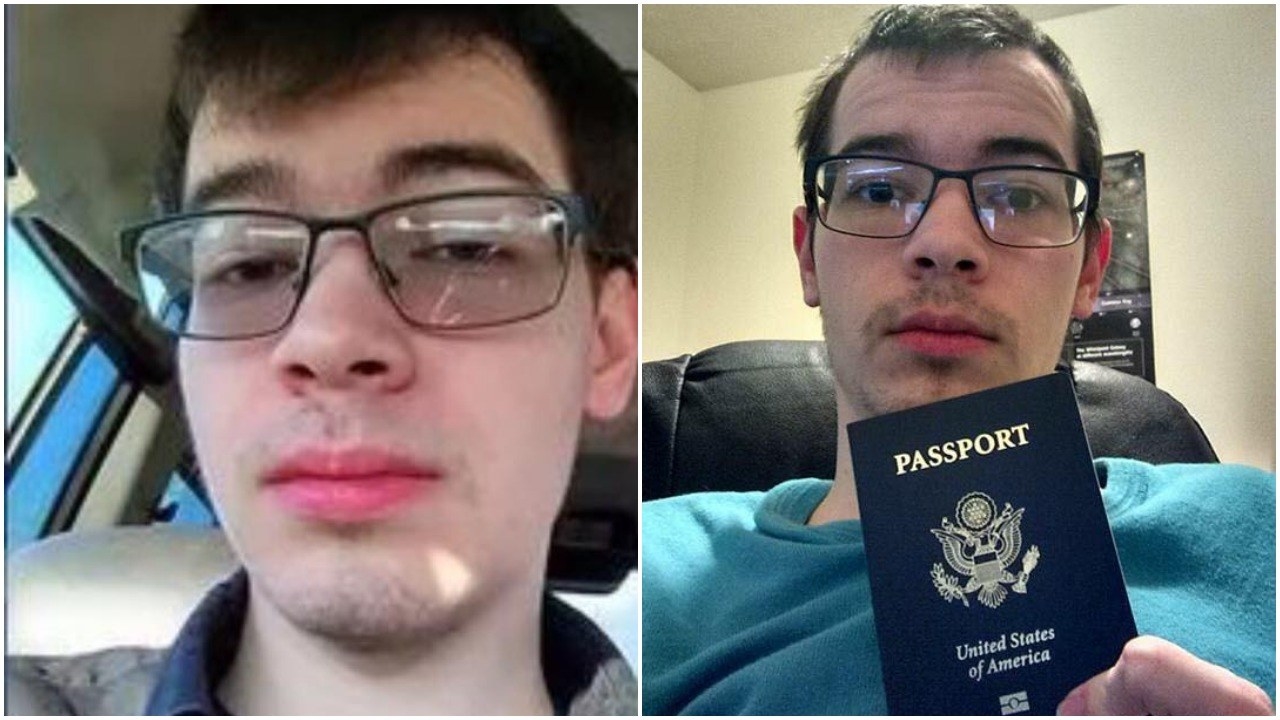 A 22-year-old man from Tennessee shot his mother and friend to death, then turned the gun on himself. But before that last step, he posted on Facebook that "What I did is unforgivable. And prayer is a waste of time, nothing happens after death, but if there is a hell, I'm going to be in the lake of ice at the bottom."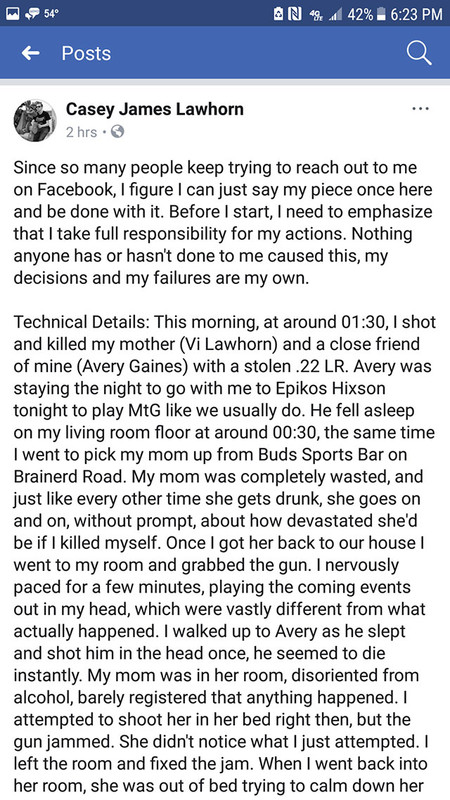 October 15, 2018 | No Comments » | Topics: Story |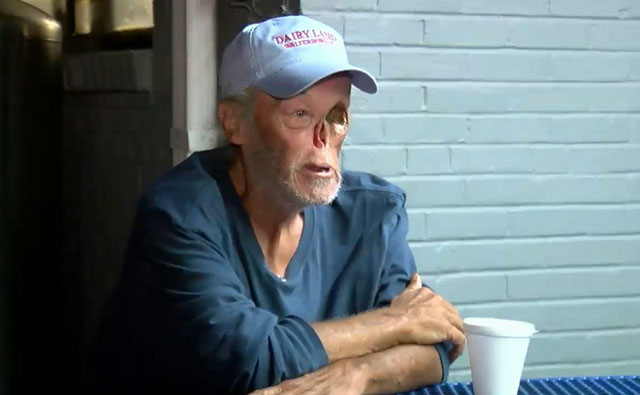 A South Carolina man who lost one of his eyes and his nose to cancer was told to cover his face or leave a convenience store.
WCIV reports 65-year-old Kirby Evans stopped at the Forks Pit Stop in Waterloo Tuesday, got donuts and a drink and sat down to eat. He said the manager approached him and "jerked" him into her office. 
"The words that came out of her mouth hurt me so deep," Evans told the Charleston-area ABC station.
He said the manager told him he was scaring away customers and asked him to cover his face or leave.
"How can a person eat anything with his face covered?" he asked.
Evans said he is used to people staring at him. He had surgery seven years ago to remove a type of skin cancer from his face. His left eye and entire nose was removed, leaving his face disfigured.
October 15, 2018 | No Comments » | Topics: Story |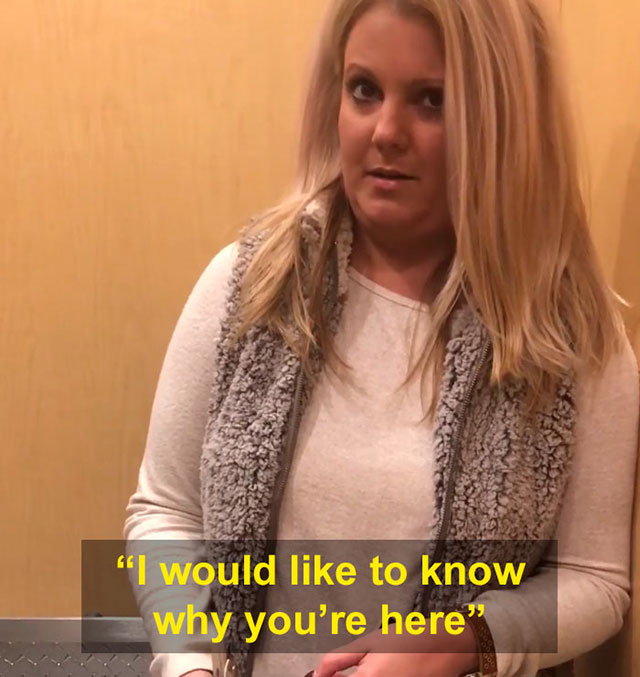 Hilary Brooke Thornton is the latest person to expose their ugly side to the public and it has cost her her job. Thornton was fired from her job as manager of a luxury apartment building in St. Louis after a video surfaced that shows her preventing a black man, D'Arreion Toles, from entering the building which he lives in. Once Toles made his way into the building, Thornton continued to follow him.
"You are blocking me into my building. This is my building as well. So, I need you to get out my way," Toles says in the video which was published on his Facebook page.
Despite the unfortunate situation, Toles said that he has no hard feelings towards Thornton, who was the senior property manager at Tribeca-STL/STLCityWide. He discussed the incident with local news outlet KMOV.
"I am not mad at her. I am not upset with her. I am not going to go after her legally or anything like that. I wish her the best. I would still have a conversation with her."
October 15, 2018 | No Comments » | Topics: Story |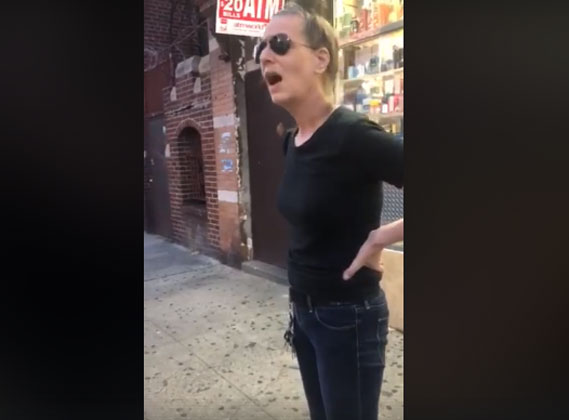 A woman who called the police on a 9-year-old black boy, claiming he inappropriately touched her, apologized to the child on Friday.
The incident took place in Brooklyn on Wednesday, when the woman, 53-year-old Teresa Klein called the police after she thought the child grabbed her behind.
She quickly earned the nickname "Cornerstore Caroline" by 37-year-old Jason Littlejohn, a Flatbush native who took footage of the incident outside the bodega, a video that has since gone viral on Facebook.
October 9, 2018 | No Comments » | Topics: Story |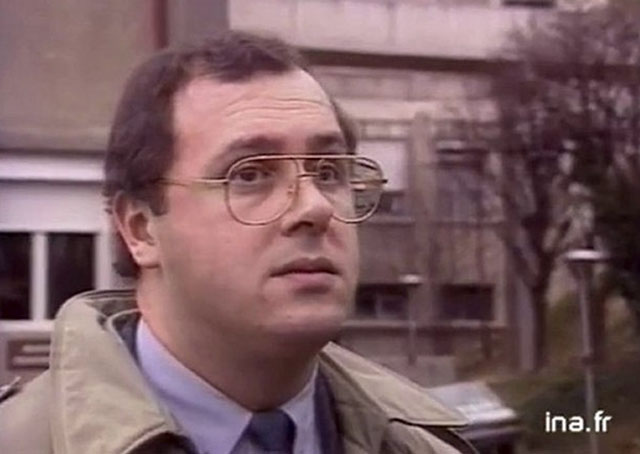 Jean-Claude Romand was a hard worker, a family man, and a son that any parent could be proud of. There was just one problem; he was also a phenomenal liar. As far as anyone knew, Jean-Claude worked for a world-famous organization helping to make the world a better place.
For decades, Jean-Claude lived that lie and many others. In the end, those lies would take in everyone he cared about and would eventually lead him and all of his loved ones to ruin…
Early life
Jean-Claude Romand was born in Lons-le-Saunier, France. He spent his childhood in the quaint village of Clairvaux-les-Lacs. Jean-Claude was a happy, quiet child who kept to himself and was a good pupil in primary school. His mother was particularly prone to bouts of anxiety and was considered fragile. So from a young age, he learned that he could stave off his parents' worry by lying to them.
October 3, 2018 | No Comments » | Topics: Story |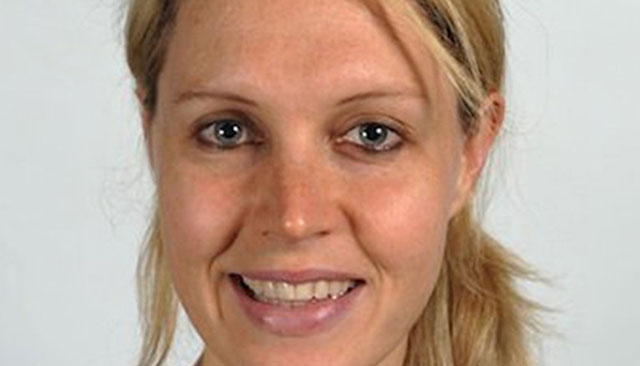 An Australian woman who set out to climb Mount Everest to prove that "vegans can do anything" died Saturday after developing altitude sickness.
Maria Strydom, 34, had reached the final camp from the summit before she and her husband, Robert Gropel, both began suffering from high-altitude pulmonary edema, which caused fluid to build up in Strydom's brain, the Washington Post reports.
Her husband survived and was taken to a Nepal hospital for treatment, according to the Sydney Morning Herald. "Physically he's OK, we think," Heinz Gropel, Robert's father, told the Australian. "Mentally he is a mess. He's just lost his wife. These guys were not amateurs, they were experienced climbers."
Strydom had sought out to prove that she could scale the mountain while on a vegan diet, the Monash University lecturer told the university's blog. "It seems that people have this warped idea of vegans being malnourished and weak," Strydom said. "By climbing the seven summits we want to prove that vegans can do anything and more."
Two other people died on Everest, including 36-year-old Eric Arnold, who was part of the couple's climbing party, and 25-year-old Phurba Sherpa, according to CNN. About 30 more climbers have become sick, frostbitten or both near the summit, the Associated Press reports.
October 2, 2018 | No Comments » | Topics: Story |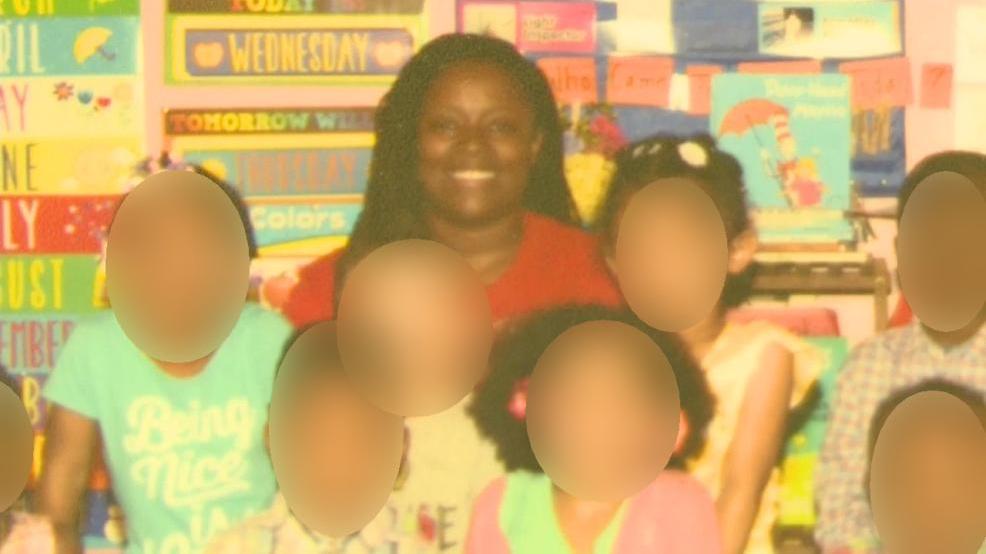 A former preschool employee  is facing nearly two dozen charges after reportedly encouraging children at a daycare to fight on the playground, then posting videos of it to social media.
The Columbus Dispatch reports 30-year-old Chavay Williams, of Columbus, was charged Wednesday with 21 counts of child endangering.
Court records say Williams posted a video on Snapchat in June showing children fighting at Playtime Pre-School. The video, captioned with words like "knock out" and a boxing glove emoji, shows children crying and trying to escape a fenced-in playground during the fights.
The video also shows some of the children crying and "using a chair to try to escape the playground area while staff recorded the activity without a response," according to court records.
Williams was fired after police and Playtime learned of the video. She told detectives she wanted to show parents how their children acted.
Police say a teacher who failed to intervene hasn't been charged and will be treated as a witness.
If convicted, the maximum sentence on each of the 21 charges would be six months in jail.
October 1, 2018 | No Comments » | Topics: Story |
(photo: @benwiens)
The mother of a St. Louis high school student is suing after her son did not make the varsity soccer team and was not allowed to play on the junior varsity team, according to KTVI.
The woman's attorney said the issue in the case, filed in federal court, is age and sex discrimination. Her son is only identified as "John Doe" in court papers.
Friday morning, Ladue High School officials said if a junior does not make the varsity team, the boy cannot play again on the junior varsity team. The school said this is to give younger students a chance to develop their skills so that they will be prepared to try out for varsity.
The student's mother says her son, a junior who already played on the junior varsity team, is good enough play again on the same team and should be allowed to do so, despite not making the varsity squad.
The coach sent the family an email that said their son was in consideration when it came to picking varsity team members. He wrote that the boy has holes in his technical ability and decision-making.
October 1, 2018 | No Comments » | Topics: Story |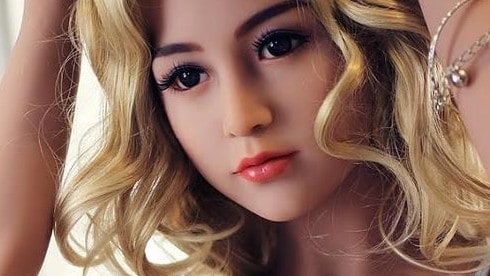 Toronto has seen the future, and apparently, it has to do with sex dolls. The Six is about to get blessed with the first legal sex doll brothel, and the fembots look too good to be true. If you head over to Aura Dolls website, detailed biographies for the six available sex dolls are on full display. You can check out the doll's height, physical dimensions, heritage and more. 
Aura plans to introduce more dolls in the future, according to a statement in the Toronto Star by Claire Lee, a representative for the compnay. At the moment, the ethnicities of the sex dolls feature Japanese, Caucasian American, French Canadian, Irish Canadian, Colombian, and Korean girls. Male dolls will be added in the near future. The sex dolls look remarkably realistic. Aura's website writes, "Our dolls are made from the highest quality of TPE silicone which mimics the feeling of natural human skin, pores, texture and movement giving the user a virtually identical experience as being with a real partner." 
September 27, 2018 | No Comments » | Topics: Story |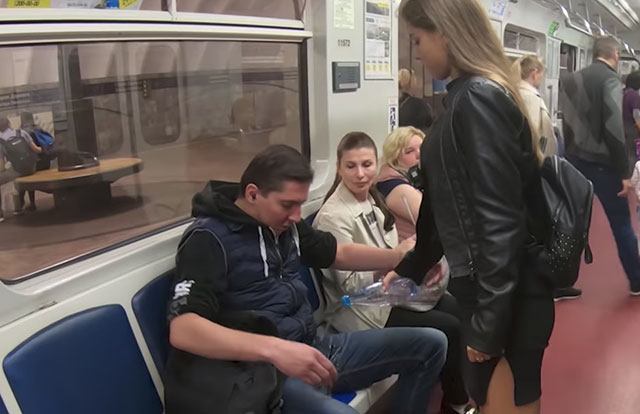 20-year-old Anna Dovgalyuk has been pouring the substances onto men while on the metro in St Petersburg, Russia, as she believes they're guilty of 'gender aggression' on public transport.
Anna accuses Russia of being slow to deal with the problem, saying manspreading – men sitting with their legs spread – is being 'fought around the world – but hushed up here'.
Instead, she decided to take matters into her own hands and has been targeting men who sit with their legs spread wide while on the train.
This is my new video manifesto, dedicated to the problem of manspreading," Dovgalyuk says in the video. "Men demonstrating their alpha-manhood in the subway with women and children around deserve contempt. If you publicly show what kind of macho you are, we will publicly cool you off!"
By cool off, Dovgalyuk means pouring "about 30 liters of water mixed with 6 liters of bleach" into the laps of any man she catches with his legs too wide on public transportation. The video shows this in action: Dovgalyuk pours the solution from a water bottle onto unsuspecting men, horrifying them and onlookers. According to the video, she doused 70 men total.