Story
December 9, 2019 | No Comments » | Topics: Story |
A Missouri mother's unapologetic Facebook post defending her son's decision to fight back against a bully has gone viral.
Allison Davis posted a selfie picture of her son, Drew, who was suspended from school for "beating up the kid that has been tormenting and bullying him since middle school."
But rather than being "upset" over her son's behavior, Davis said she was far from it.
"Not even a little bit," she said.
December 3, 2019 | No Comments » | Topics: Story |
While many of us celebrated Thanksgiving last Thursday, surrounded by family, football and food, former NFL quarterback Colin Kaepernick spent Thanksgiving addressing a group at the "Indigenous People's Sunrise Ceremony" on San Francisco's Alcatraz Island.
The ceremony, known as "Unthanksgiving," honors the 50th anniversary of when Native Americans began occupying the island, which formerly housed the infamous federal prison, Alcatraz.
December 2, 2019 | No Comments » | Topics: Story |
A man accused of throwing buckets of feces in a series of random attacks on five unsuspecting victims has been apprehended.
Samuel Opoku, 23, allegedly dumped buckets filled with "liquefied fecal matter" on the stunned victims during the attacks, VICE reported.
November 27, 2019 | No Comments » | Topics: Story |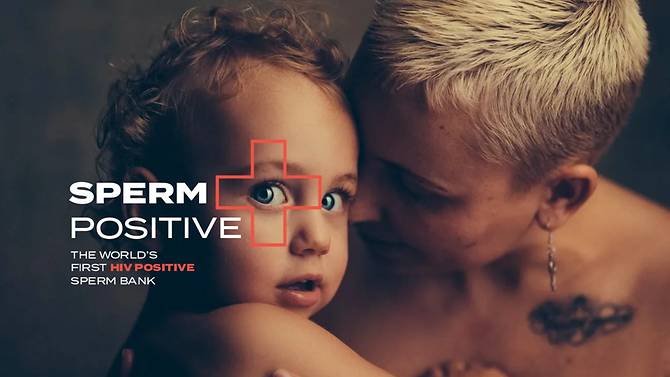 The world's first sperm bank for HIV-positive donors has launched in New Zealand, aiming to fight stigma surrounding the illness.
Three HIV-positive men have already signed up to donate – all of whom have an undetectable viral load.
This means virus levels in their blood are so low that HIV cannot be transmitted through sex or childbirth.
Sperm Positive was launched by three charities ahead of World Aids Day on 1 December.
Body Positive, the New Zealand Aids Foundation and Positive Women Inc hope the project will educate the public about transmission of HIV, and reduce stigma for those who have the illness.
November 26, 2019 | No Comments » | Topics: Story |
A police officer in Mexico who was involved in an operation supporting the arrests of the son of notorious drug lord Joaquin "El Chapo" Guzman was killed by hail of more than 150 bullets.
The 30-year-old officer, named by police only as Eduardo N., was killed Wednesday by gunmen in Culiacan, Sinaloa. Eduardo was a high-level officer in Sinaloa's State Preventive Police.
November 26, 2019 | No Comments » | Topics: Story |
He said okay motherfuker say hello to my little friend…
He was arrested and charged with trespass, third-degree assault, resisting arrest, obstructing governmental administration, and second-degree menacing, according to the police department.
November 20, 2019 | No Comments » | Topics: Story |
If you've ever picked up a cigarette, or thought about smoking, maybe watch this first.
The footage shows Dr. Chen Jingyu and his transplant team inspecting the tar-blackened lungs at Wuxi People's Hospital in China's eastern Jiangsu Province.
Following decades of tobacco use, Instead of being a healthy pink color, they had turned charcoal and were extremely inflamed.
Doctor Chen, a leading lung transplant surgeon, said the donor – believed to be male – was just 52 years of age when he was declared brain dead and his organs were donated.
However, it became quickly apparent after harvesting that the lungs would not be of any use to a patient in need on the waiting list. Medics cited issues such as lung calcification, bullous lung disease and pulmonary emphysema; all tied to three decades of smoking.
November 20, 2019 | No Comments » | Topics: Story |
The "Charlie's Angels" reboot is the latest movie to bomb at the box office, following Gemini Man and Terminator: Dark Fate. The Elizabeth Banks directed action-comedy opened to a disastrously disappointing $8 million at the box office.
Prior to the movie's opening weekend, Banks gave an interview to the Herald Sun that is now proving to be somewhat controversial. The director, who also wrote, produced and stars in the movie called out a potential box office bomb as being sexist. 
November 18, 2019 | No Comments » | Topics: Story |
The vegan parents of a toddler have been jailed after they allegedly starved their own child to death by feeding them an entirely raw-plant diet.
According to News-Press, the child died on September 27, in the care of parents Ryan and Sheila O'Leary. Sheila, 30, called 911 after she found the boy cold and not breathing. The couple attempted in vain to resuscitate the 18-month-old child, but paramedics arrived and pronounced the boy dead shortly thereafter.
An autopsy was performed on the body, which determined that the toddler died as a result of malnutrition. The child was severely underweight and exhibited signs of dehydration, microsteatosis of liver and swelling of his hands, feet, and legs.
November 18, 2019 | No Comments » | Topics: Story |
The victim of a car fire punched two firefighters because he thought they were taking too long to put out the fire.

Firefighters said they were trying to put the fire out when the car's owner thought they were working too slowly, so he started punching two of them.
Firefighters said the man had crashed his car into another.
A video shot by a witness captured part of the incident and showed firefighters holding down the man before letting go. He then lunged toward one of the firefighters.