Story
February 15, 2019 | No Comments » | Topics: Sports, Story |
West Virginia law enforcement officer Kristen Richmond survived the fight of her life and gives credit to the self-defense training she pursues outside of work.
Richmond, a three-stripe BJJ white belt at West Karate of Weirton in West Virginia, has been training jiu-jitsu since August of 2016.
Here is Richmond's story:
Early this morning I found myself in a full-out fight with a 5'11, 195lb collegiate male athlete who was gooned up on an unknown drug (I'm assuming some sort of dissociative anesthetic). It was me and him for about five minutes. During said altercation, my glasses were shattered and knocked off my face, none of my radio transmissions got out, and a ton of equipment was stripped from my vest and duty belt. I managed to stay in the fight and maintain some control despite exchanging punches and knees with the subject. I secured one of the subject's hands in cuffs and maintained that grip throughout the majority of the fight. I also released my K9 partner and she did exactly what she trains to do; however, all the K9 bites, punches, knees, and baton strikes did not deter this guy. He wasn't there. The drug had consumed every part of him. After about 5 minutes of fighting, my partners finally found us (due to lack of comms) and, after several more minutes of fighting, we were able to secure him in cuffs ending the fight.
February 12, 2019 | No Comments » | Topics: Story |
Sisters Anna and Lucy DeCinque, who are known as the world's most identical twins, have revealed that they take it in turns to have sex with their shared boyfriend.
The 33-year-old siblings from Perth, Australia, also revealed that they are both present while one is making love with their partner of eight years Ben Byrne.
The sisters appeared on the latest episode of Australian TV programme Hughesy, We Have a Problem, where they discussed their relationship with the mechanic who they first started dating in 2012.
The sisters, who live with Ben and their mother said on the show: 'We sleep in a king size bed, bigger than a king size bed – about six inches more.'
They said that they would sleep either side of Ben and when host Dave Hughes asked if they were both present when the other had sex they replied 'yes.'
Lucy added: 'There's no jealousy in the relationship if Ben will kiss Anna he will kiss me Lucy.' 
Anna added:  'Ben accepts us he doesn't mind that we dress alike and want to be together, he doesn't judge us.
'We always have each others backs there's always two against one. He gets double the love double the attention.'   
February 11, 2019 | No Comments » | Topics: Story |
A Massachusetts woman was found guilty of involuntary manslaughter for sending her boyfriend dozens of text messages urging him to kill himself.
In 2014, Conrad Roy III was found dead of carbon monoxide poisoning. Investigators later discovered a barrage of text messages from the then 17-year-old Michelle Carter encouraging him to take his own life.
Carter's lawyers argued that Roy had a history of depression and suicide attempts and was determined to end his own life. He said Carter initially tried to talk him out of his plan and urged him to get professional help.
The following is a transcription of messages between the teens on the day Conrad Roy committed suicide.
February 11, 2019 | No Comments » | Topics: Story |
A Colorado jogger strangled a juvenile mountain lion in the foothills of Horsetooth Mountain northwest of Denver, acting in self-defence after the predator attacked him, authorities said on Tuesday.
The man was running on a trail when the juvenile cougar attacked him from behind, biting and clawing his face, back, legs and arms, state and local officials said in a joint statement late on Monday.
During the struggle, the man strangled the wild animal with his bare hands, according to Colorado Parks and Wildlife spokeswoman Rebecca Ferrell.
"There was some wrestling going on and the cat did latch onto his arm but he was able to choke it," she said.
The size of the cougar was unclear, Ferrell said, because other animals fed on the carcass before wildlife officers arrived. But it is believed it was a male.
February 7, 2019 | No Comments » | Topics: Story |
Brianne Altice, 36 was sent to jail after she admitted to having sexual relations with 3 of her students. She was given a lengthy sentence of 2 to 30 years in prison during a high profile trial.
Altice pleaded guilty to sexual abuse charges stemming from allegations that she had sex with three students ages 16 and 17 in 2013.
Recently Altice has defended her relationship with one of the students by saying that his grades improved with a little help from her.
She said the boy had come to her for advice on his difficult relationship with his parents, and described how he would stand up for her in school by "thwart[ing] inappropriate comments directed at her".
"Ms. Altice expressed and advised [the boy] to communicate with his parents and continue to do his best in school," the teacher wrote, adding the boy's grades showed improvement while she was his teacher.
February 6, 2019 | No Comments » | Topics: Story |
While some young boys walk out of their 12th birthday will a pocketful of birthday money, new sneakers, and brand new games for their Xbox, one pre-teen left with empty pockets and a mind filled with images of stripper's boobs — all thanks to his father.
According to the Daily Mail, a "millionaire' father hired strippers to shake their stuff at his 12-year-old son's birthday party, and the video footage has many viewers upset. 
In the video, the pre-teen can be seen looking uncomfortable as two strippers dance for him taking turns rubbing their breast against his face, sitting on him and eventually dancing with the boy while he was topless. This all happens as dad grins with approval.
February 5, 2019 | No Comments » | Topics: Story |
ISIS show no mercy to their victims but look what happens when one of them gets cornered.
An ISIS fighter has been captured by the pro-western Kurdish troops and is being held, blindfolded and with his hands tied behind his back, in the back of a truck.
As he is questioned in Arabic he cries and screams like a little girl who wants their mommy.
The guys who caught him don't seem to have any sympathy for their prisoner and, if anything, seem quite amused as the militant can't hold back the tears.
Another prisoner is a lot more quiet, sitting in the back of the truck. The location of the incident remains unknown, but their captors are thought to be members of the Kurdish Peshmerga.
It's not clear what happened to him afterwards but it will no doubt not be anywhere near as bad as what ISIS does to people it captures – raping and beheading innocent victims.
February 4, 2019 | No Comments » | Topics: Story |
(photo: @rawpixel)
Women suffering heart attacks are less likely to receive CPR from members of the public over fears they could be charged with sexual assault, new research suggests.
In the wake of the #MeToo movement researchers asked dozens of people – many of whom were trained in first aid – why they might be unwilling to give life-saving heart massage to females.
Several themes emerged, including fears that they would be accused of inappropriate touching or assault, or concerns that women were more likely to over-dramatise, or fake an incident.
One study confirmed that real-world phenomenon in a controlled setting: It found that even in "virtual reality" simulations, participants were less likely to perform CPR when the virtual victim was female, versus male.
People performed CPR on 65 percent of male victims, but only 54 percent of females.
February 4, 2019 | No Comments » | Topics: Story |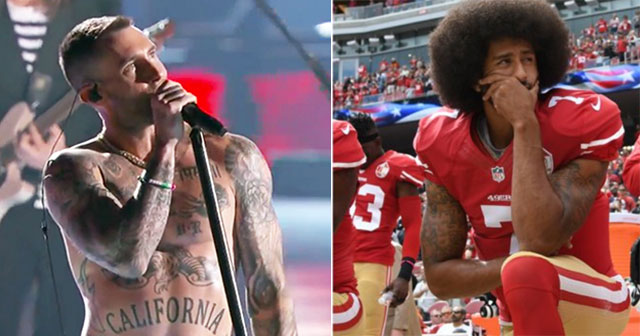 Colin Kaepernick's attorney Mark Geragos is chiming in on Maroon 5 's controversial decision to play the Super Bowl LIII halftime show after singer Adam Levine defended the band's reason for accepting the gig.
"If you're going to cross this idealogical or intellectual picket line, then own it, and Adam Levine certainly isn't owning it," Geragos said on Good Morning America . "In fact, if anything, it's a cop out when you start talking about, 'I'm not a politician, I'm just doing the music.' Most of the musicians who have any kind of consciousness whatsoever understand what's going on here."
Artists including Cardi B , Jay-Z , P!nk , and Rihanna publicly rejected offers to play this year's halftime show to show solidarity to Kap, who was unable to find employment with the NFL after protesting racism in 2016 by kneeling during the National Anthem.
Levine responded to the backlash his band has received for playing during the league championship game on Friday (February 1).
January 31, 2019 | No Comments » | Topics: Story |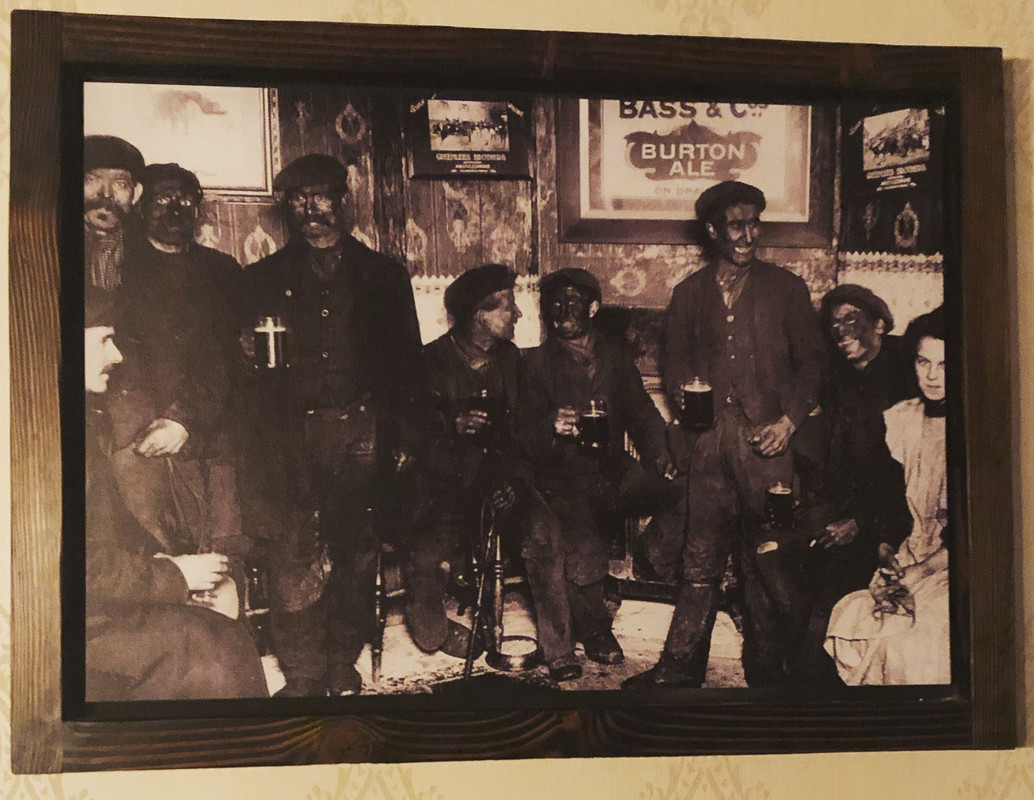 You can't make this stuff up, folks. A man says he felt "threatened" and ostracized by a "racist" old photo of coal miners covered in soot hanging at a Phoenix restaurant, and is actually wondering why no one is taking his complaints seriously. Essayist and poet Rashaad Thomas attended a holiday party at a restaurant and saw a photo of coal miners at a pub after work. But that's not what he saw; what he saw was offensive blackface:
Friends said, "It's coal miners at a pub after work." It was a photograph of coal miners with blackened faces. I asked a Latinx and white woman for their opinion. They said it looked like coal miners at a pub after work. Then they stepped back, frowned and said it's men in blackface.

I asked the waitress to speak with a manager. Instead, I spoke with a white restaurant owner. I explained to him why the photograph was offensive. Evidently, someone else had made a similar comment about the photograph before.

Yet, the photograph remained on the wall. He said he would talk to the other owners and get back to me. While leaving, I asked him had he spoke with the other owners. He had not spoken with them, but mentioned Google said it's coal miners after work.