Story
June 14, 2018 | No Comments » | Topics: Story |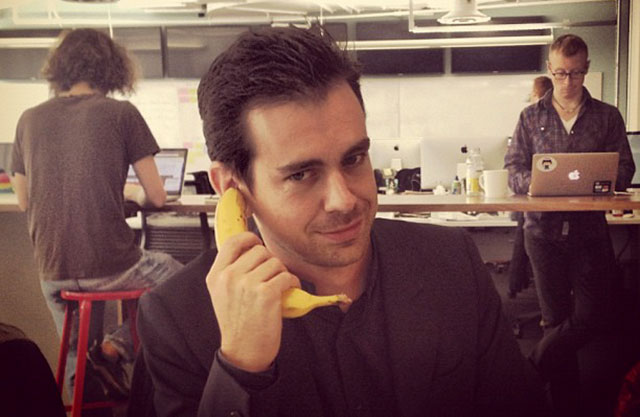 Twitter and Square CEO Jack Dorsey ignited a backlash online after revealing that he ate at Chick-fil-A this month.
On Saturday, Dorsey posted a photo on Twitter with the caption "Boost @ChickfilA," showing he had saved 10% on a $31.58 order at the fast-food chain. A "boost" is a cashback reward Square users can earn when using a Cash Card, which is a debit card from the payment platform.
Critics immediately seized on Dorsey's support of Chick-fil-A — whose CEO has come under fire for his views on same-sex marriage in the past — during Pride Month.
June 11, 2018 | No Comments » | Topics: Story |
An Oregon activist has created a 'Reparations Happy Hour,' asking white people to donate money — as a symbolic gesture — to be doled out to people of color.
'Reparations Happy Hour' creator Cameron Whitten, 27, of Portland, Oregon, threw the inaugural event on May 21 at local bar Backyard Social.
The event's invitation, which was shared on social media, stipulated 'Reparations for black, brown and indigenous people. Paid for by whites folks.'
Black, brown and indigenous people attending a 'Reparations Happy Hour' in Oregon were given $10 in 'reparations,' culled from donations made, in part, by white people
June 5, 2018 | No Comments » | Topics: Story |
The Miss America Organization is dropping the swimsuit competition, saying it will no longer judge contestants on their appearance.
"We're not going to judge you on your appearance because we are interested in what makes you you," Gretchen Carlson, a former Miss America who is head of the organization's board of trustees, said while making the announcement Tuesday on "Good Morning America."
Carlson, whose sexual harassment lawsuit against Fox News Chairman Roger Ailes led to his departure, said the board has heard from potential contestants saying, "We don't want to be out there in high heels and swimsuits."
"Guess what?" she said. "You don't have to anymore."
Carlson says that the women will no longer be judged on their appearance and instead it's what comes out of their mouths that counts.
"Who doesn't want to be empowered, learn leadership skills and pay for college and be able to show the world who you are as a person from the inside of your soul?" Carlson told ABC. "That's what we're judging them on now."
May 24, 2018 | No Comments » | Topics: Story |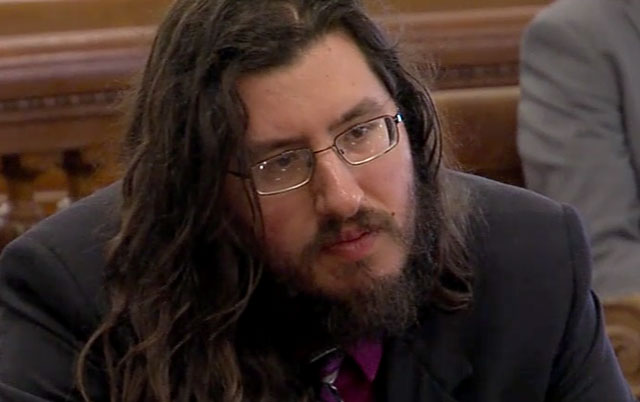 An unemployed 30-year-old man whose own parents sued him to evict him from the family home has denied being an "entitled" millennial while declaring he was just "trying to do what's best for me".
New York man Michael Rotondo made headlines after parents Mark and Christina were forced to take the drastic action against their lazy son, following repeated pleas and legal notices demanding he grow up and get out.
A judge in the Onondaga County Supreme Court this week ruled in the parents' favour, ordering Mr Rotondo to comply with their numerous eviction notices since February this year. The self-described "businessman", who recently lost custody of his young son, has lived at home rent-free for eight years.
"I would consider much of what they were doing to try to get me out as attacks, and I was just trying to do what's best for me, which is trying to be bit more reasonable. I'll leave, I don't like living here, but I need reasonable time.
"The first notice I received, the February 2nd notice, was basically, 'You have 14 days to leave before you're outside in the winter.' I made sure that wasn't going to happen. I contacted the police department, I said is this something that could happen? And they're like, 'No, you just call us, they can't do that.'"
May 15, 2018 | No Comments » | Topics: Story |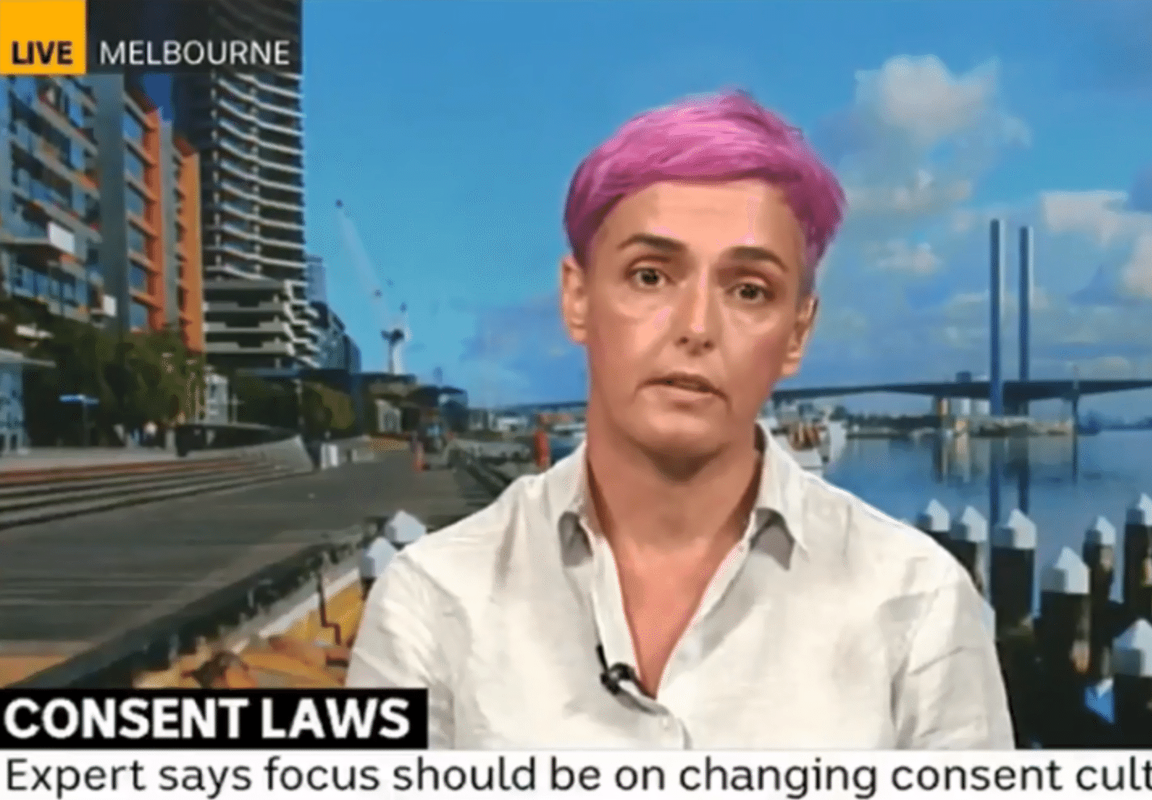 A so-called Australian sexuality expert has been ridiculed after saying parents should ask for their baby's permission before changing their diaper.
Deanne Carson was being interviewed by ABC News when she said teaching a "culture of consent" should begin from birth.
She said to tell babies, "I'm going to change your nappy now – is that okay?" and then wait for a response.
"Of course a baby's not going to respond, 'Yes mum, that's awesome – I'd love to have my nappy changed.' But if you leave a space and wait for body language and wait to make eye contact, then you're letting that child know that their response matters."
May 14, 2018 | No Comments » | Topics: Story |
After she was rejected following a first date, a woman sent the uninterested man a normal number of texts — 65,000 — and is now being accused of stalking.
On Tuesday, 31-year-old Jacqueline Ades of Paradise Valley, Arizona, was arrested and charged with threatening, stalking, and harassing an unnamed man she met on a dating app. In Ades's version of the story, though, she was just "crazy" and "in love."
"I felt like I met my soul mate and everything was just the way it was and I thought we would just do what everybody else did and we'd just like get married and everything would be fine," she said. 
This story started in July 2017, when Ades was found parked outside of the man's home after he apparently told her that he was not interested in continuing their relationship past one date. Police promptly showed up and told her to leave, though this didn't stop her from stopping by again in December.
May 10, 2018 | No Comments » | Topics: Story |
A woman said she felt fat-shamed when she was unable to ride Skull Island: Reign of Kong at Universal's Islands of Adventure in Orlando, Florida.
Angel Morales said she asked workers if she could ride the ride bench with one fewer person so that she wouldn't make anyone sitting beside her feel uncomfortable.
Morales said she felt humiliated when employees declined her request.
The theme park doesn't have weight restrictions, so Morales said she didn't know she couldn't go on the ride until she was about to board it.
Morales said she bought annual passes to the park last year and couldn't wait to check out The Wizarding World of Harry Potter.
"I couldn't fit on any of the Harry Potter rides because of my weight," she said. "I did a lot of bag-holding in Diagon Alley and that kind of thing."
She had hoped to ride the King Kong attraction, because its seat is a bench without a safety bar, but when she got to the front of the line, she told her daughters that she didn't think they'd fit without making others uncomfortable, Morales said.
A man waiting in line overheard their conversation and offered to wait for the next available ride so Morales could ride with her daughters.
During another trip to the park, Morales said she tried to spare herself from further embarrassment by asking workers if one fewer person could ride in her row.
May 9, 2018 | No Comments » | Topics: Story |
A male political theory professor said Friday he won't apologize to a female gender studies professor for a joke about "ladies' lingerie" he made while both were riding in a crowded elevator. 
From The Chronicle of Higher Education:
The fuss started when Richard Ned Lebow, a professor of political theory at King's College London, and Simona Sharoni, a professor of women's and gender studies at Merrimack College, ended up in the same crowded elevator during a conference at a Hilton in San Francisco last month.

She said she offered to press the floor buttons for people in the elevator, whom she described as mostly conference attendees and all, except one other woman, white middle-aged men. Instead of saying a floor, Lebow smiled and asked for the women's lingerie department "and all his buddies laughed," Sharoni wrote in a complaint, the details of which he disputed, to the association later that day.

"After they walked out, the woman standing next to me turned to me and said, 'I wonder if we should have told them that it is no longer acceptable to make these jokes!" she said in her complaint.

Sharoni, who wrote in her complaint that she has experienced sexual harassment in academe in the past and was shaken by the incident, said it took her a while to figure out that Lebow thought it was funny "to make a reference to men shopping for lingerie while attending an academic conference. I am still trying to come to terms with the fact that we froze and didn't confront him," she wrote.
May 3, 2018 | No Comments » | Topics: Story |
The Boy Scouts of America may not have the Thin Mints and Samoas, but they do get points for opening their doors to both boys and girls. For the past 108 years, their program for 11- to 17-year-olds has been known as the "Boy Scouts." But they're changing it to just "Scouts BSA" to signal that girls are welcome to join as well.
The gender-neutral term Cub Scouts will remain for the younger troops. So far, 3,000 young girls have joined Cub Scout troops in 170 clubs across America. Scouts BSA will start accepting female members next year.
Chief Scout Executive Mike Surbaugh said members of the groups will likely call each other just "scouts" instead of "boy scouts" or "girl scouts."
May 2, 2018 | No Comments » | Topics: Story |
Keziah Daum is an 18-year-old girl who recently received a lot of hate online for her dress. Many people were not happy about Keziah's choice to wear a stunning Chinese qipao to her high school prom. Things got really bad on April 22nd when she posted a picture of herself in the dress on Twitter. People started calling her dress a form of 'cultural appropriation' and 'casual racism'. Others  defended Keziah, saying that her dress is about people sharing their cultures and traditions, and bullying an 18-year-old girl just because of her dress is not a form of justice.
Daum's photos sparked a social media eruption. One tweetstorm against Daum's dress choice started off with the stark line, "My culture is NOT your goddamn prom dress."
Jeremy Lam then went into great detail about the history of the dress over numerous follow-up posts before ending his thread by saying, "I'm proud of my culture, including the extreme barriers marginalized people within that culture have had to overcome those obstacles. For it to simply be subject to American consumerism and cater to a white audience, is parallel to colonial ideology."