Story
January 20, 2020 | No Comments » | Topics: Story |
Footage of a fight at a kebab shop in England showed a man calmly sitting at a table eating his food while a fight rages around him. Even when the fight gets close to him, he barely seems to react.
January 16, 2020 | No Comments » | Topics: Story |
A high school teacher in Oklahoma was arrested for allegedly having a threesome in her home with a male student and a female colleague. 
Joyce Churchwell, 40, a volleyball coach at Berryhill High School in Tulsa, contacted the unnamed teenager on Snapchat last school year and sent him naked photos of herself, according to the local sheriff's office. She eventually invited him to her home to have group sex while her husband was away, authorities said.
January 6, 2020 | No Comments » | Topics: Story |
An Instagram model is using her influence to help combat the bushfire crisis in Australia by selling her nudes for $10 each.
Kaylen Ward — also known as "The Naked Philanthropist" — said Sunday that she'd raised an estimated $500,000 in just two days by offering naked photos in exchange for donations to wildfire relief funds.
January 2, 2020 | No Comments » | Topics: Story |
A dead man's children vented their rage at him for abandoning them and their mother 40 years ago by slapping him dragging his body out of his coffin at his funeral.
In the video a man and a woman could be seen opening the coffin and dragging the corpse out. They even slapped the man's face a few times after opening the lid of the coffin. After leaving their father's body on the floor, they berate him for almost a minute
December 23, 2019 | No Comments » | Topics: Story |
A bride called off her wedding after she was "betrayed" by her husband-to-be.
She had the ring on her finger for six months… until a week before the wedding when she looked at her fiancé's phone and saw something 'shocking': He had been watching porn!
December 12, 2019 | No Comments » | Topics: Story |
Duston Holloway, from Texas, returned home to find his girlfriend in bed with another man, wearing his shirt. Rather than beat the guys ass, he calmly took photos of the couple, and even a selfie, which he then uploaded to Facebook with the caption "when you come home to another man in your bed with the one you loved! Good men deserve good women."
The images quickly went viral, and social media users were quick to ask why he didn't react more angrily. He admitted that he initially wanted to "kick the guy's a**', and added "but I calmly just took selfies and walked like a boss lol".
December 9, 2019 | No Comments » | Topics: Story |
A Missouri mother's unapologetic Facebook post defending her son's decision to fight back against a bully has gone viral.
Allison Davis posted a selfie picture of her son, Drew, who was suspended from school for "beating up the kid that has been tormenting and bullying him since middle school."
But rather than being "upset" over her son's behavior, Davis said she was far from it.
"Not even a little bit," she said.
December 3, 2019 | No Comments » | Topics: Story |
While many of us celebrated Thanksgiving last Thursday, surrounded by family, football and food, former NFL quarterback Colin Kaepernick spent Thanksgiving addressing a group at the "Indigenous People's Sunrise Ceremony" on San Francisco's Alcatraz Island.
The ceremony, known as "Unthanksgiving," honors the 50th anniversary of when Native Americans began occupying the island, which formerly housed the infamous federal prison, Alcatraz.
December 2, 2019 | No Comments » | Topics: Story |
A man accused of throwing buckets of feces in a series of random attacks on five unsuspecting victims has been apprehended.
Samuel Opoku, 23, allegedly dumped buckets filled with "liquefied fecal matter" on the stunned victims during the attacks, VICE reported.
November 27, 2019 | No Comments » | Topics: Story |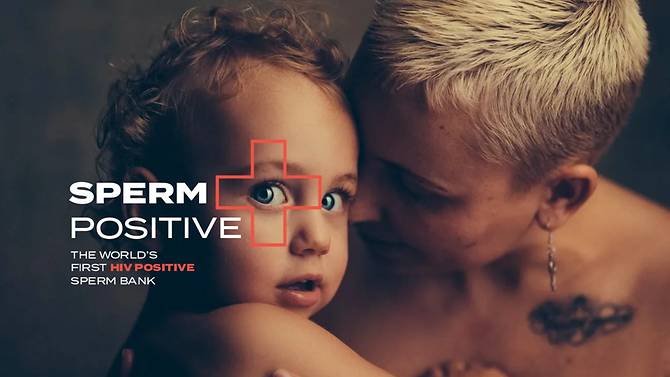 The world's first sperm bank for HIV-positive donors has launched in New Zealand, aiming to fight stigma surrounding the illness.
Three HIV-positive men have already signed up to donate – all of whom have an undetectable viral load.
This means virus levels in their blood are so low that HIV cannot be transmitted through sex or childbirth.
Sperm Positive was launched by three charities ahead of World Aids Day on 1 December.
Body Positive, the New Zealand Aids Foundation and Positive Women Inc hope the project will educate the public about transmission of HIV, and reduce stigma for those who have the illness.