Story
October 1, 2018 | No Comments » | Topics: Story |
September 27, 2018 | No Comments » | Topics: Story |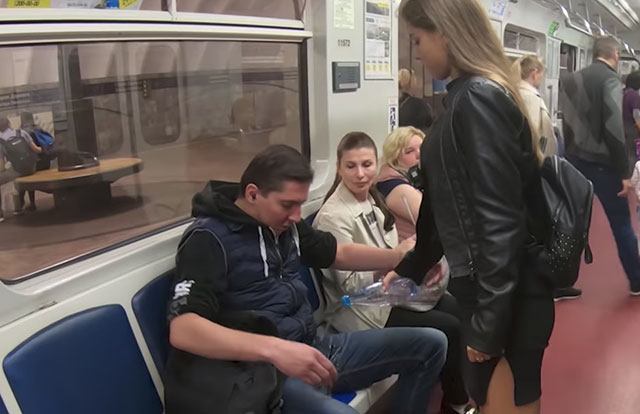 20-year-old Anna Dovgalyuk has been pouring the substances onto men while on the metro in St Petersburg, Russia, as she believes they're guilty of 'gender aggression' on public transport.
Anna accuses Russia of being slow to deal with the problem, saying manspreading – men sitting with their legs spread – is being 'fought around the world – but hushed up here'.
Instead, she decided to take matters into her own hands and has been targeting men who sit with their legs spread wide while on the train.
This is my new video manifesto, dedicated to the problem of manspreading," Dovgalyuk says in the video. "Men demonstrating their alpha-manhood in the subway with women and children around deserve contempt. If you publicly show what kind of macho you are, we will publicly cool you off!"
By cool off, Dovgalyuk means pouring "about 30 liters of water mixed with 6 liters of bleach" into the laps of any man she catches with his legs too wide on public transportation. The video shows this in action: Dovgalyuk pours the solution from a water bottle onto unsuspecting men, horrifying them and onlookers. According to the video, she doused 70 men total.
September 19, 2018 | No Comments » | Topics: Story |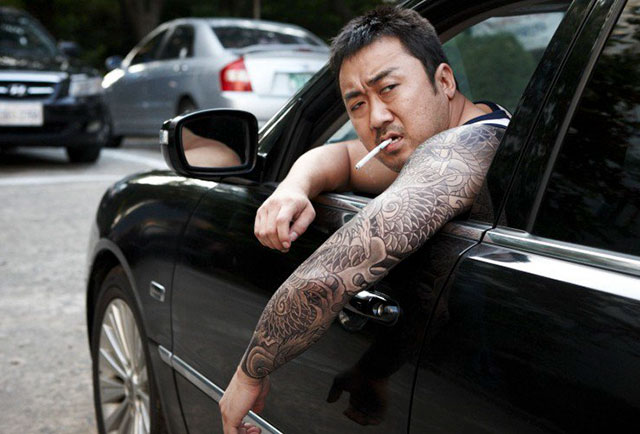 In South Korea, you can actually hire a scary uncle to protect your kids against bullies who make their life difficult, reported All Kpop. The Uncle Service is a booming business in that country as more parents are utilizing this service to protect their kids from mean bullies.
The 'Uncle Package' is a service where a big, intimidating man in their 30s-40s pretends to be a student's uncle. The 'uncle' will give a stern warning to the bullies, and accompany the student on their way to and back from school. The service is provided for 500,000 KRW (443 USD) per day.
For the 'Evidence Package', the uncle obtains evidence of bullying by filming the scene with mini cameras. The uncle will report the evidence to the school, and tell them, "I'll submit an official complaint to the school board if you guys do not properly investigate the case. We want a clear resolution." The 'Evidence Package' is provided for 400,000 KRW (354 USD). 
September 18, 2018 | No Comments » | Topics: Story |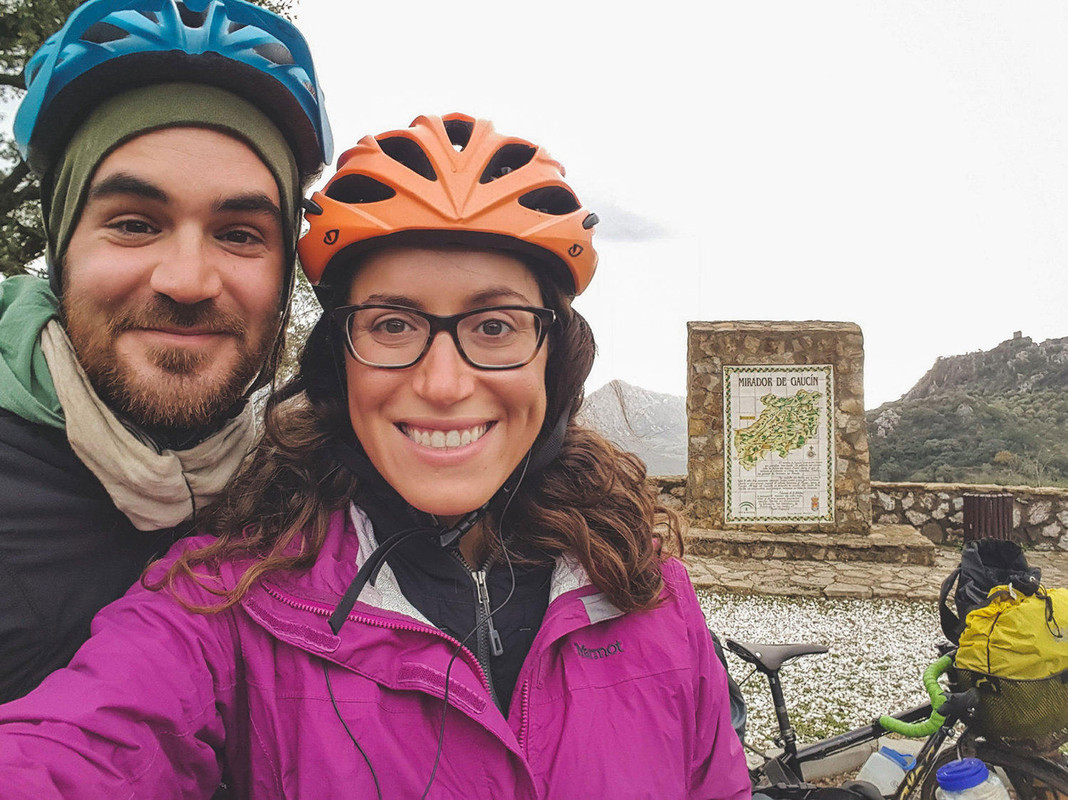 Lauren Geoghegan and her boyfriend Jay Austin, both 29 years old, were cycling through Tajikistan with a group of foreigners when a car rammed into the group. The duo from Washington, D.C., was 369 days into their trip.
Five men got out and attacked the tourists with knives. One Dutch and one Swiss national were also killed along with the American couple.
Tajik authorities blamed the attack on an Islamic separatist group, but ISIS took responsibility in a video showing the five alleged attackers.
Geoghegan and Austin set out from the U.S. in July 2017 and chronicled their adventures on a blog called SimplyCycling.
Austin explained their decision to leave, writing:
I've grown tired of meetings, of teleconferences, of timesheets and password changes and Monday morning elevator commiseration. I've grown tired of spending the best hours of my day in front of a glowing rectangle, of coloring the best years of my life in swaths of grey and beige. I've missed too many sunsets while my back was turned. Too many thunderstorms went unwatched, too many gentle breezes unnoticed. There's magic out there, in this great big beautiful world, and I've long since scooped up the last of the scraps to be found in my cubicle.

I know there's another way to live. I've dabbled in it. But now it's time to commit. To go all-in. I'm thankful for this privilege. The privilege to commit. The privilege to walk away from a well-paying life of comfort. To charge headlong into indulgence, rough but ultimately temporary.
August 29, 2018 | No Comments » | Topics: Story |
A crazy ass bitch in Canada has launched a tirade against her friends and family after blaming them for the cancellation of her dream wedding.
The unbelievable story went viral after shots of the bride's ridiculous rant were posted online, showing her slamming guests for refusing to give her $1500 to attend the wedding.
The bride, Susan, took to Facebook to announce the cancellation of her wedding four days before the event, blaming guests for not funding her Kardashian-style event.
August 27, 2018 | No Comments » | Topics: Story |
It all began a little more than five years ago when Dan Stevenson and his wife Lu, who live nearby, grew fed up with the decline in Oakland's Eastlake neighborhood. The corner of 11th Avenue and East 19th Street was a rough part of town, and repeated calls to the city's public works department had failed to improve the situation. In a last-ditch attempt to elevate the energy in the area, the couple purchased a 60-centimeter stone Buddha statue from a hardware store and placed it on the corner across the street from their home.
"The corner was constantly being filled up with mattresses and couches and junk, and there was some drug usage, a lot of graffiti, people just standing around doing nothing—just depressing," said Stevenson, who epoxied the statue to a rock to discourage vandals.
The statue had a remarkable effect, however. People stopped leaving garbage and, gradually, the local residents began cleaning up the accumulation of detritus from the area. The drug dealers and prostitutes moved elsewhere to ply their wares, and the graffiti, once removed, didn't return.
August 27, 2018 | No Comments » | Topics: Story |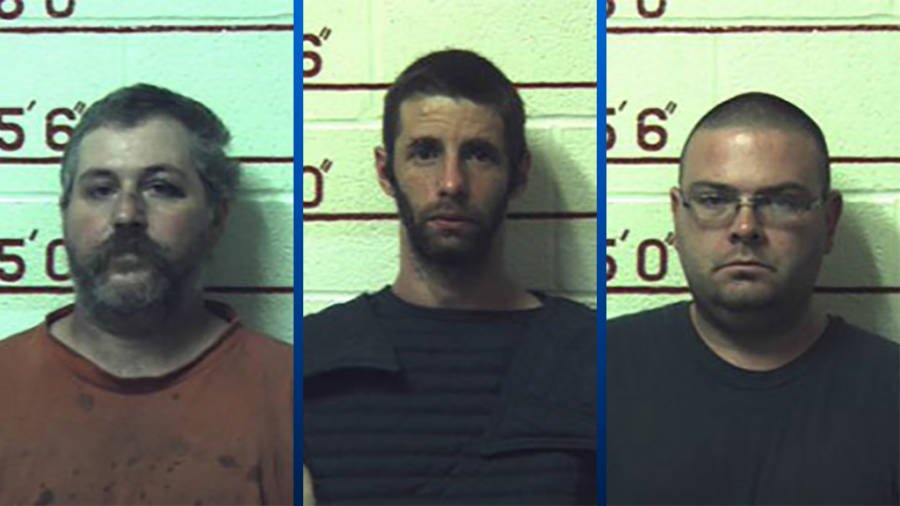 Three Pennsylvania men are facing more than 1,400 counts of allegedly having sex with multiple animals.
According to CBS News Pittsburgh,  Terry Wallace, 41, Marc Measnikoff, 34, and Matthew Brubaker, 32, have been arrested. While serving a search warrant, police found a large volume of homemade videos. The Clearfield County District Attorney's Office stated a 16-year-old boy living on the property at Mouse Lane told state police the men were all having sex with animals. 
The suspects allegedly forced the boy to hold the animals down while the men performed intercourse repeatedly for a period of about four or five years. He also described a "v" shaped pen that was designed to specifically be used to facilitate the sexual activity, according to the police report.
The animals included dogs, horses, a cow and a goat.
August 23, 2018 | No Comments » | Topics: Story |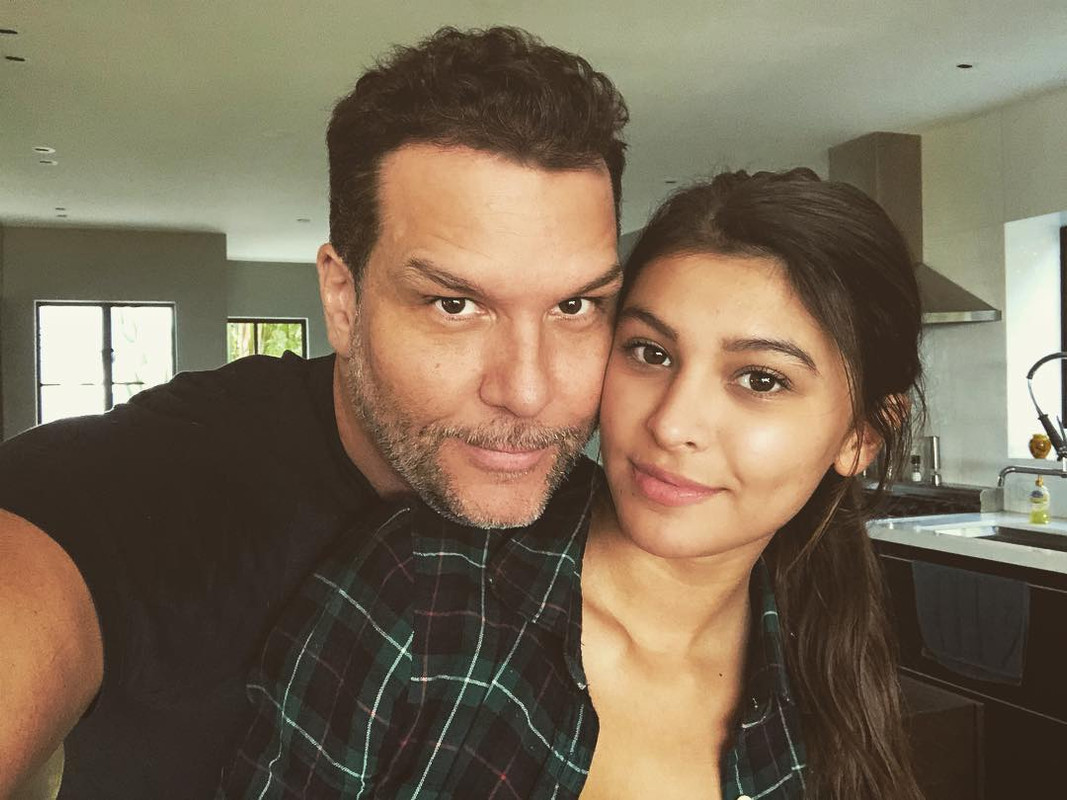 In a new study published in the journal Science Advances, sociologists used that data—taken from heterosexual online daters who lived in Boston, New York City, Seattle or Chicago in 2014—to examine desirability in online dating markets and the strategies that people use to attract the opposite sex online. The study examined data from a popular free dating service that researchers chose not to name.
To quantify their subjects' desirability, researchers followed 200,000 users on a "popular, free online-dating service" for a month, tracking the number of messages they received.
Based on this data, the researchers determined that men's sexual desirability peaks at 50, while women's sexual desirability peaks at 18 "and falls from there."
August 21, 2018 | No Comments » | Topics: Story |
Tomasz Nadolski, from Wroclaw, Poland, suffers from a rare and cruel disease that has not only made his life a living hell, but also left him stuck in the underdeveloped body of a 12-year-old boy.
Mr Nadolski's problems began when he was seven years old and began vomiting after every meal and started suffering from pains in his stomach, hands and feet.
Because he couldn't keep any food down, he lost a lot of weight and kids at school started teasing him about looking like a walking skeleton. For years, doctors couldn't figure out what was wrong with him, and some of them even claimed that his problems were mental rather than physical.
He recalled: "Friends at school would say: 'Skeletor, you've left Auschwitz!'"
"My parents were torn. They saw something going on, but they believed the doctors that I was mentally ill and that I should just eat more," he said.
It took 16 years for Tomasz's condition to finally be diagnosed, but, unfortunately, knowing what he was suffering from didn't make the young man's life any better.
August 7, 2018 | No Comments » | Topics: Story |
For the first time ever, an NFL team will have male cheerleaders dancing alongside the women next year. 
The L.A. Rams announced that it has hired two men, named Quinton Peron and Napoleon Jinnies, to perform on its cheerleading squad. The Indianapolis Colts and Baltimore Ravens have male stuntmen, but Peron and Jinnies are the first male dancers for a professional NFL team. They will round out the Rams' regular team of 40 cheerleaders, playing both home and away games.
"I thought, 'Why not me? Why can't I do this?' And called my friend and I asked her when auditions were for the Rams and she told me Sunday [March 11] and I showed up," Peron told Good Morning America.
LA Rams cheerleader captain Emily Leibert said both men, who are a part of the 40-person cheer squad, "fit the bill to be a Los Angeles Rams cheerleader."
"They are intelligent, they are eloquent, they are more than qualified to be ambassadors out in the community," she said. "They bring so much energy and there's something so magnetic about their performance, you really can't take your eyes off them."