Story
December 26, 2018 | No Comments » | Topics: Story |
The University of Massachusetts-Amherst asked a student to take down a sign that said "Fuck Nazis. You are not welcome here" because it wasn't inclusive.
Nicole Parsons recently put up the sign on her window, which read "F*ck Nazis you are not welcome here," after getting tired of her university's silence towards hate crimes on campus, as per BuzzFeed News on Dec. 23.
Parsons said in the report that she was compelled to put up the sign after a "Happy Hanukkah" sign on a resident assistant's door was vandalized with a swastika early this December.
"I thought maybe if I hang the sign up, the person who drew the swastika will see it and see someone condemning their actions, even if the administration doesn't do it," Parsons was quoted as saying.
She, however, was surprised when she received an email from residence director Eddie Papazoni telling her to take down her sign.
"Though this sign is permitted under Freedom of Speech, I would also like to discuss the impact on the community that this sign has had," wrote Eddie Papazoni to Parsons. "There are some in the community that have expressed that the sign should be taken down as it has created mixed emotions in the community on how to proceed, issues of inclusion, and the ability to be active members of their community."
December 19, 2018 | No Comments » | Topics: Story |
Jovan Hill calls himself a "digital beggar."  He is making $4,000 a month simply by live-streaming his daily life, complaining how broke he is and begging viewers to donate money to him to help pay for his monthly $1,300 rent for his apartment in Brooklyn, his $100 monthly T-shirt habit, weed, and video games
The 25-year-old, who lives in Brooklyn, uses social media platforms such as Periscope, Instagram, YouTube and Twitter to ask for cash from his 200,000 plus followers.
In one video he is filmed saying: "I'm very poor today.
"So if you want any tax write-offs, please donate to the Jovan charity."
And amazingly his pleas work. Within minutes of posting his videos, donations begin to flood in to his PayPal account from loyal fans.
But followers often send him unsolicited Venmo donations showing appreciation for his videos, in which he's seen ranting about pop culture, discussing mental health, eating, smoking weed, talking to friends, and walking around his neighborhood.
One wrote: "The only reason I wake up and go to work everyday is so I can give @EHJovan money for rent."
December 19, 2018 | No Comments » | Topics: Story |
A federal judge has ordered the Idaho Department of Correction and its medical contractor to provide gender reassignment surgery to a transgender inmate.
Adree Edmo, who was first incarcerated in 2012, will be the first Idaho inmate to receive gender reassignment surgery. The decision was handed down by the United States District Court for the District of Idaho on Thursday.
"Inmates have no choice but to rely on prison authorities to treat their medical needs," U.S. District Court Judge B. Lynn Winmill said in his decision. "This constitutional duty also applies to far less routine, and even controversial, procedures — if necessary to address a serious medical need."
The 31-year-old transgender woman is in prison for sexually abusing a child under 16 in Bannock County. She has been housed in the men's prison since 2012 and is due to finish her sentence in 2021. Prior to her incarceration, court documents say she lived and dressed as a woman.
According to court documents, Edmo was diagnosed with gender dysphoria by an IDOC psychiatrist shortly after her incarceration. That diagnosis was confirmed by an IDOC psychologist.
Edmo's gender dysphoria was treated by undergoing hormone therapy. Despite achieving the maximum physical changes possible through hormone treatment, Edmo continued to experience "extreme gender dysphoria."
December 19, 2018 | No Comments » | Topics: Story |
A music festival in Sweden has been found to be discriminatory after advertising itself as being man-free. The inaugural Statement Festival was held in Gothenburg in late August and was billed as "the world's first major music festival for women, non-binary and transgender only" 
The Statement festival was held in Gothenburg, Sweden in August following a crowdfunding campaign. Comedian Emma Knyckare founded the event as "a safe space for the people who want to attend a festival without feeling scared for their personal safety."
But Sweden's Discrimination Ombudsman (DO), which opened an investigation in July, ruled that by advertising itself as "man-free" the festival "discouraged a certain group from attending" and thus violated discrimination laws.
Men were not prevented from buying a ticket or entering the festival grounds but male members of artists' entourages and the likes of technicians and managers were reportedly restricted to a so-called 'man-pen' in a backstage area.
In a statement on Facebook, the organizers of the festival said:
"It's sad that what 5,000 women, non-binaries and transgender experienced as a life-changing festival made a few cis men lose it completely. The success of the Statement festival shows that is exactly what we need and the DO's verdict doesn't change this fact. Otherwise, we have no comments. We are busy changing the world."
December 12, 2018 | No Comments » | Topics: Story |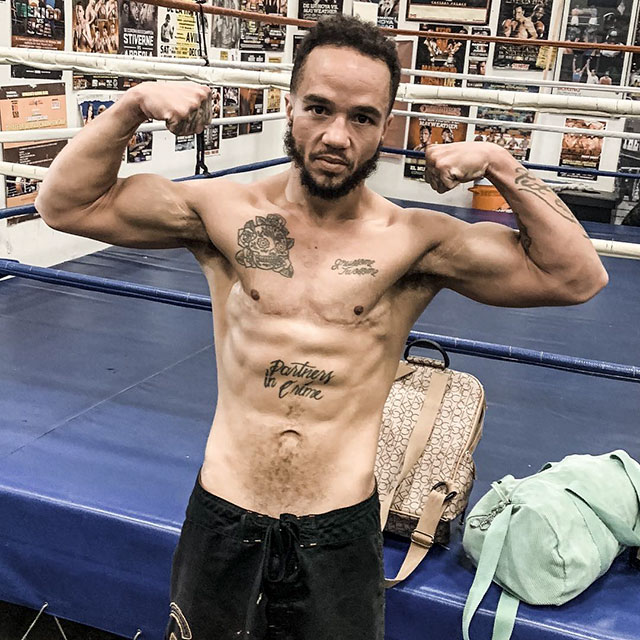 History was made on Saturday at the Fantasy Springs Casino in Indio, California, where 33-year-old Patricio Manuel made his debut and became the first transgender male to not only fight but win, a U.S. professional boxing match.
After his win, he got on the microphone and called out fans who were loudly booing him from ringside. "I hear some fans aren't happy, it's okay, I'll be back… I'll make you happy then."
"I've got some naysayers out there that I need to prove that I deserve to be here. I'm not in here just for one show in one fight. This is something I love. I'm not done with this sport and I will be back."
Manuel fought in the 2012 US Olympic trials as a woman, but a shoulder injury ended the athlete's attempt to make the team for the London Games after just one bout.
Manuel began transitioning several months later, and after surgery and hormone treatments got through the bureaucracy of getting licensed to fight.
December 11, 2018 | No Comments » | Topics: Story |
Russia's Orthodox Church is investigating one of its priests over a series of Instagram photographs in which he is seen flaunting luxury clothing brands.
Vyacheslav Baskakov, a priest in the Tver region near Moscow, sparked controversy late last week with a series of photographs featuring expensive clothes including a Louis Vuitton signature handbag and Gucci shoes. The Instagram account that hosted the pictures has since been taken down, but not before social media users widely distributed the images.
Church leaders have chided Baskakov for "poor taste" and said a disciplinary committee had been convened to "bring [him] to his senses".
"I hope this will bring this shepherd to account," said Alexander Volkov, the spokesman for the Russian Orthodox patriarch Kirill. "The life of a priest cannot be divided between the personal and public and no clergyman can act like a priest in a church from the morning until lunch and then be whoever he wants from lunch until evening."
December 11, 2018 | No Comments » | Topics: Story |
Egyptian officials would like a word with a Danish photographer who allegedly photographed himself having sex with a woman atop one of the two pyramids that surround Egypt's Great Pyramid of Giza.
Andreas Hvid, who describes himself as an artist, urban explorer, and photographer, managed to get a shot of himself and a companion doing the deed at some point in November 2018, as he initially wrote on his website. 
Egypt's Ministry of Antiquities issued a statement Saturday saying the incident "violates public morality." The ministry has requested that an investigation is launched by the Attorney General, the statement said.
"One hundred percent it is photoshopped," Zahi Hawass, an archaeologist who is the former Egyptian Minister of Antiquities and former director general of Giza Plateau, told NBC News. "There is no way any one can enter the Pyramids area at night."
In reference to images of the couple on the pyramid, he added: "Those are not the stones of the big Pyramid. They're too small."
December 10, 2018 | No Comments » | Topics: Story |
Standing at six-foot-two and weighing-in at 220 pounds, male-to-female transgender handballer Hannah Mouncey is dominating at the women's Asian Championships in Japan.
Before his transition to female in May 2016, Mousey played for the Australian men's handball team.
According to Handbolls Kanalen, Mouncey scored four goals in a match against Kazakhstan on Friday and contributed a combined eight goals in matches against Japan and Iran.
"Australia defeated Iran by 29-24 and the result may turn out to be gold worth. If they finish in fifth place or better, Oceania is winning a World Cup through the Asian Championship. It also means that IHF will not have a wild card to share," reports the Swedish outlet.
Due to Mouncey's weight, height, and testosterone levels, he was barred from entering the Australian Football League, Women's (AFLW) draft, last year. Mouncey wrote a piece for The Guardian in September blasting the AFL for their regulations. He noted specifically that the weight regulation is a form of "body shaming" and a blow to all women, transgender or not.
December 10, 2018 | No Comments » | Topics: Story |
Dr. Eric Sprankle, a certified sex therapist and Associate Professor at Minnesota State University argued this week that the Virgin Mary did not consent to becoming pregnant with Jesus.
"The virgin birth story is about an all-knowing, all-powerful deity impregnating a human teen. There is no definition of consent that would include that scenario," he wrote on Twitter.
The virgin birth story is about an all-knowing, all-powerful deity impregnating a human teen. There is no definition of consent that would include that scenario. Happy Holidays.

— Eric Sprankle, PsyD (@DrSprankle) December 3, 2018
(more…)
December 6, 2018 | No Comments » | Topics: Story |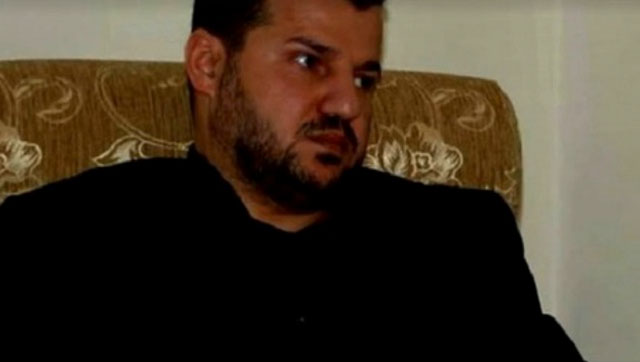 Ehsan Abdulaziz, a Saudi millionaire property developer, was cleared of rape charges in London after he claimed that he had tripped and fallen on an 18-year-old girl who was sleeping at his apartment after partying with him, penetrating her by accident.
The Saudi property developer said he had already had sex with the young woman's 24-year-old friend and it was possible his penis may have been poking out of his underwear when he tripped
The Mirror reported the group had met at an exclusive West End club last year where he entertained them before offering them a lift home.
The 18-year-old claimed that after a number of drinks at Abdulaziz's north London home, she went to sleep on the couch.
She said she woke up to find him on top of her, forcing himself on her.