Story
June 12, 2019 | No Comments » | Topics: Story |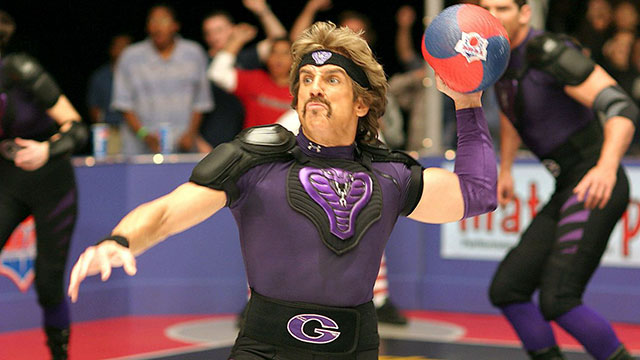 Researchers in Canada say that dodgeball is nothing more than legalized bullying.
When you're setting up the environment for students to learn, and you introduce the idea that it's okay to slam the ball at whomever you like, even if it's with a soft ball, the intention is there,' Joy Butler, a professor who studies pedagogy and curriculum development said to the Washington Post.
'When students think it's okay because they're being told it's okay to do that, what do they learn? People say dodgeball is being used as an outlet for aggression or catharsis. I suspect that this is where they're learning that.
June 11, 2019 | No Comments » | Topics: Story |
A former pastor who repeatedly raped his adopted teenage daughter has been given an effective 12 year prison sentence.The Knoxville News Sentinel reports prosecutors sought the maximum term of 72 years behind bars. The judge on the case, Steve Sword, took Richards work as a pastor, the support he still receives and his role key role in leading a Bible study at the prison as mitigating factors.
During his trial in February, 41-year-old David Lynn Richards Jr. had taken the stand in his own defense and asserted his innocence. He claimed that the victim, Amber Richards, was a defiant teenager who made the allegations of sexual abuse against him after he tried to impose stricter rules on his children.
June 10, 2019 | No Comments » | Topics: Story |
A male-to-female transgender powerlifter who won multiple record-breaking world championships in the women's division has been stripped of her titles after authorities ruled she was biologically male while competing.
The RAW Powerlifting Federation announced on May 3 that it had revoked the titles won by Mary Gregory in the women's squat, bench press and deadlift categories, as well as the "Masters total world record" she had earned for for her overall weightlifting scores at the 100% Raw Competition on April 27
Gregory's landslide victories — which included multiple world records she'd set for her age (43 at the time) and weight categories — prompted automatic drug testing, per Raw Powerlifing Federation's post-competition protocol, said a statement released by the organization.
June 10, 2019 | No Comments » | Topics: Story |
(photo: @gypsycompassrose)
Convicted pedophiles in Kazakhstan are facing chemical castration after the government provided funding for some 2000 injections.
One man from the Turkestan region will receive the first injection in a process supervised by the health ministry, following the $37,000 allocation from Kazakhstan President Nursultan Nazarbayev.
"At the moment there has been one request for chemical castration in accordance with a court ruling," Deputy health minister Lyazat Aktayeva said.
"Funds have been allocated for more than 2000 injections," Ms Aktayeva said.
The procedure involves using chemicals to deactivate the testes and reduce libido and therefore sexual activity.
June 7, 2019 | No Comments » | Topics: Animals, Story |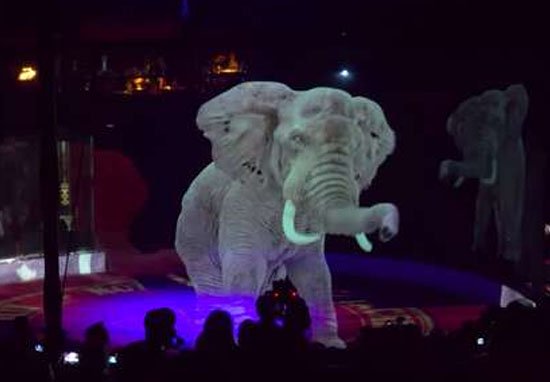 Welcome to Circus Roncalli, the world's first holographic circus show — where no animals are harmed.
It seems that the zoos of the world are changing the concepts on which they are based. In many parts of the world, zoos have been left behind where wild animals are always locked in cages or abused, removing exceptions such as this one where they cut off a lioness's claws so that the children could play with it.
Circus Roncalli has been entertaining crowds with its animal shows since 1976 but has decided to change things up in an attempt to fight against animal cruelty in the industry.
The animations made by computer are projected to real size and shown in a spectacular way. Animals such as elephants, wild horses, monkeys and even fish run, swim and do acrobatics on stage.
June 6, 2019 | No Comments » | Topics: Story |
A woman posted a list of rules her husband must follow if he wants to attend his friend's bachelor party. The post explains the couple are Christians and she wants to be sure her husband doesn't get into any trouble while at the party. After looking at the rules, they appear to not only be for her husband but also his friends.
June 4, 2019 | No Comments » | Topics: Art, Story |
In 1979 Marina Abramovic, an as yet unknown performance artist living in Soviet Russia, created one of the most controversial, fascinating, and dangerous performance pieces in art history. She called it Rhythm 0, and it was as much a work of daring contemporary art as it was a massive social experiment that pulled the veil on human nature, and laid bare the consequences of leaving ourselves, our bodies and our lives in the hands of strangers.
For six hours, she put her life and body completely in the hands of strangers, turning herself into an object to be used, as one wished. During this time she agreed to remain passive, and unresponsive until the experiment was over. Abramovic decided that she would just quietly and limply observe. For the audience, there were no immediate consequences.
At first, only photographers were going near her.
June 4, 2019 | No Comments » | Topics: Story |
Not all heroes wear capes. A Taiwanese foundation called "Hand Angels" provides a rather controversial service: They help disabled people get off sexually.
The charitable organization helps disabled people, both male and female, find sexual fulfillment with months of planning for each client as well as the help of volunteers.
The wheelchair-bound founder of this Non-Governmental Organization (NGO) should understand their plight as he was crippled after being struck with polio when he was a baby.
Named 'Vincent', the middle-aged man told BBC News that although he was fortunate to have the use of his hands, his own experience made him realize that others do not, and so have no way of satisfying their physical and emotional needs, which inspired him to set up his group.
May 30, 2019 | No Comments » | Topics: Story |
Golias is one of the biggest bodybuilders in the world. Weighing in at a beastly 350lbs, Golias works as an online coach in Las Vegas.
Golias, now 35, says he didn't like what he 'saw in the mirror' as a child so decided to do something about it. He trained six days a week for 10 years to transform his body.
The 6'3″ bodybuilder, who lives in Las Vegas, Nevada, credits his training regime for 'saving me from taking my own life'.
I quickly became addicted – I work out six days a week for an hour and a half. Once I started seeing results and getting attention it made me feel alive and accepted which I never felt.

The only problem is that I became obsessed and was never satisfied- I wanted more and more.
May 30, 2019 | 1 Comment » | Topics: Story |
A 27-year-old man from New Delhi, India, wants to take his parents to court for bringing him into this world without first asking for his consent.
Raphael Samuel is an anti-natalist, a person who believes that people should abstain from procreation because giving birth to sentient beings without asking for their consent is morally wrong. Samuel doesn't have anything against children or life itself, he simply believes that a life form which has not given its consent to live should not be brought into the world and thus to be subject to the hardships of life. Because he considers himself a victim of life without "forced life", the young Indian plans to take his parents to court.