Story
November 6, 2018 | No Comments » | Topics: Story |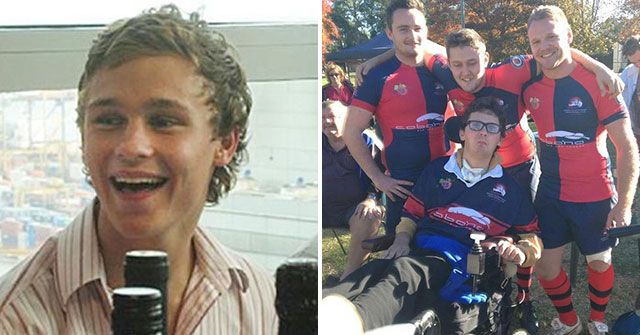 In 2010, a teenage rugby player in Australia named Sam Ballard accepted an unusual dare at a party: swallow a live garden slug. The experience left him paralyzed and with significant brain damage, and on Friday (Nov. 2), Ballard died in a Sydney hospital at the age of 28.
In an interview with The Sunday Project, one of his friends said they were having a "wine appreciation night, trying to act as grown-ups and a slug came crawling across."
"The conversation came, 'should I eat it?'
"Off Sam went. Bang. That's how it happened."
Within days of eating the slug, Ballard noticed pain in his legs.
Doctors determined that the Australian man had contracted eosinophilic meningitis — a rare disease that affects the membranes of the brain and spinal cord — from the slug, which was infected with the rat lungworm parasite.
October 31, 2018 | No Comments » | Topics: Story |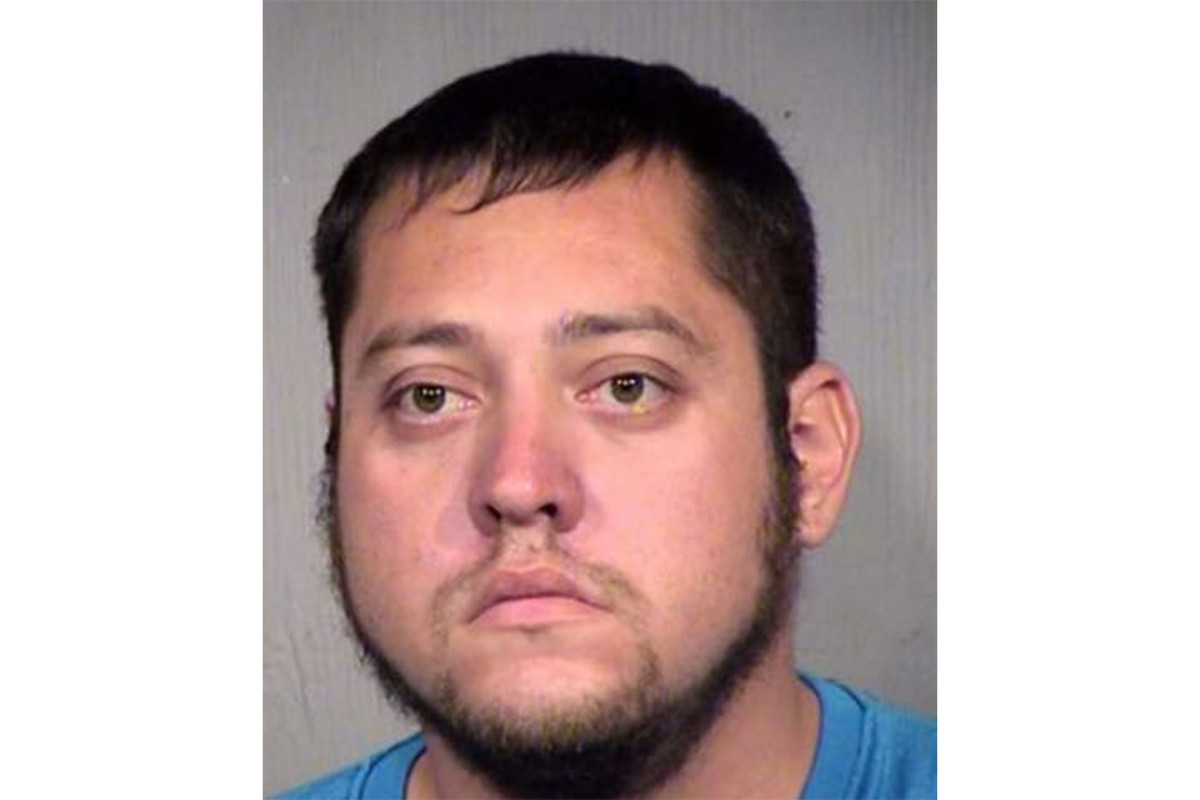 Police say they have arrested an Arizona man who pretended to have Down syndrome and hired caregivers to bathe him and change his diapers.
Police say Paul Menchaca allegedly posed as a mother called "Amy" in order to hire a caregiver to look after her son with Down syndrome.
A caregiver then told police she assisted Menchaca with diaper changes and baths on around 30 occasions over the US summer at different locations in the Phoenix area.
Two more victims then took over care giving duties in July this year. Police say the three caregivers all know each other, and said Menchaca became sexually aroused when they bathed him.
What tipped the caregivers off to the ruse?
Police said they became skeptical of Menchaca because he would demand they scrub him more thoroughly in "certain areas." Court records said that one caregiver remembered five occasions when Menchaca "aggressively said his genitals were not cleaned enough,"
October 30, 2018 | No Comments » | Topics: Story |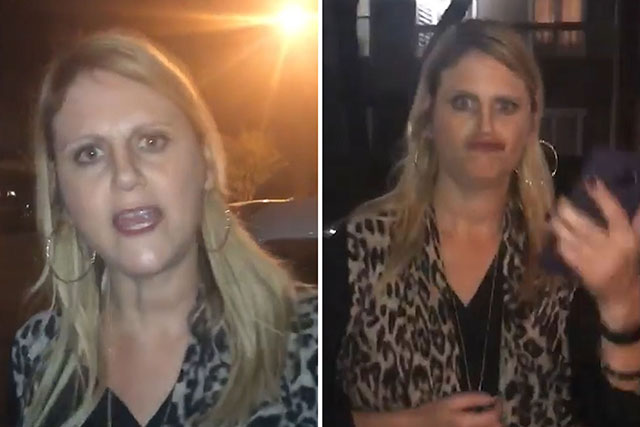 A viral video showing a North Carolina woman verbally harassing two residents standing outside of their apartment complex has cost the woman her job.
The incident happened Friday, October 19, at Camden View Apartments in Charlotte.
According to WSOC, Leisa and Mary Garris said they were waiting outside of their apartment for AAA to jump their car when Susan Westwood approached them.
A video showed Westwood walking toward the Garris sisters and saying things like, "Hi, how are you? I'm hot, I'm beautiful. I'm 51, and what are we going to talk about tonight? Being hot? Being beautiful? Being white? This is Myers Park, SouthPark, Bitch. Why are you up in here hanging out?"
One of the sisters told Westwood she called the police because she felt threatened. Westwood later responded saying, "Do I need to bring my concealed weapons too? This is North Carolina by the way."
(more…)
October 30, 2018 | No Comments » | Topics: Story |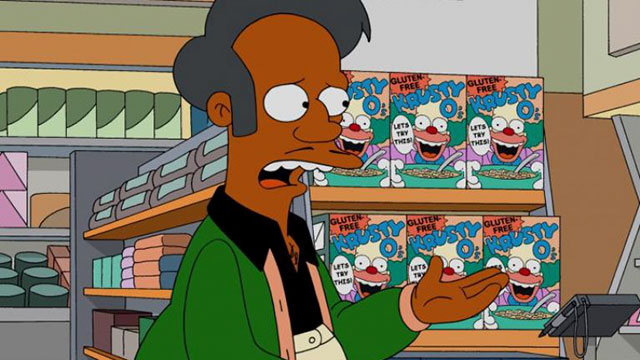 Film producer Adi Shankar has confirmed that The Simpsons is planning to remove Apu following the recent controversy surrounding the character.
"I got some disheartening news back, that I've verified from multiple sources now: They're going to drop the Apu character altogether," quoted Shankar to IndieWire. "They aren't going to make a big deal out of it, or anything like that, but they'll drop him altogether just to avoid the controversy."
Last year, comedian Hari Kondabolu released the documentary The Problem With Apu, which analyzed how the Simpsons character perpetuates South Asian stereotypes. "I can't get over that ridiculous voice that's unrealistic and goofy and the setting he's in and the fact that there are about ten jokes that repeat themselves, like gods with multiple heads and arms, curry, the Kwik-E-Mart, go to the Himalayas," he told me.
Kondabolu has long argued that getting rid of the character isn't the answer. Instead, give Apu some power on the show. He's been working tirelessly for years at the Kwik-e-Mart. Maybe it's time for him to own a franchise of businesses? As Kondabolu told me last year:
What I think they should do is give him some upward mobility. If you're saying satire is built in reality, there's a lot of South Asians who run convenience stores, that's accurate. However, they often end up owning the place, buying more of them and then employing other people. They become like little moguls. If you're saying this is the truth. Then complete it. Let him be someone who competes with Burns. It's been 30 years.
October 29, 2018 | No Comments » | Topics: Story |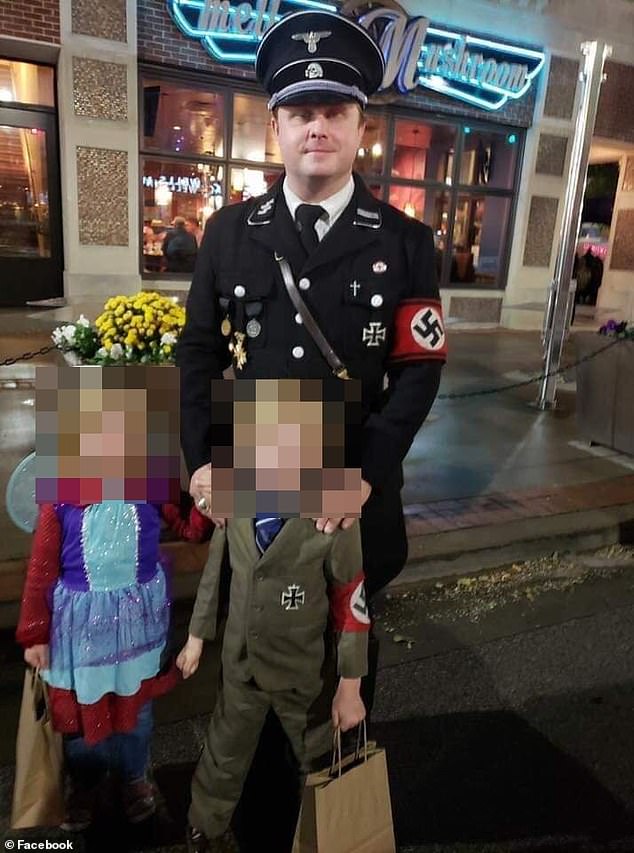 A Kentucky man posted online that he and his 5-year-old son were mistreated while dressed as Nazis for a Halloween event.
The photo, which was taken on the way to a children's trick or treat event in Owensboro on Thursday, shows Bryan Goldbach dressed as a Nazi soldier and his son as Adolf Hitler.
When photos of the father and 5-year-old were uploaded to Facebook, they sparked an immediate backlash.
Goldbach initially tried to defend his choice, writing that "anyone who knows us knows that we love our history, and often dress the part of historical figures.
"We saw people dressed as murderers, devils, serial killers, blood and gore of all sorts," he wrote in a Facebook post. "Nobody batted an eye. But my little boy and I, dress as historical figures, and it merits people not only making snide remarks, but approaching us and threatening my little 5-year-old boy. Yes liberalism is alive and well. And we had the displeasure of dealing with the fruits of the so called "Tolerant Left.""
October 29, 2018 | No Comments » | Topics: Story |
In a feud that has spanned nearly 20-years, 50 Cent has thrown the last, but far from the final punch. The rapper took to Instagram to claim that he has purchased 200 of the best seats for an upcoming Ja-Rule concert just to leave them empty. 
"People think I'm mean so go see this. $15 bucks wait what I do now LOL," he captioned on Instagram, to a since-deleted photo of the tickets being sold on Groupon. 
Apparently, Groupon was selling tickets to a Ja Rule and Ashanti concert for just $15 a pop, a true bargain for anyone who listened to the radio in 2002. Recognizing a hell of a good deal, 50 Cent posted to Instagram, saying that he bought 200 of the early row tickets so he could leave them empty. In case we couldn't visualize his trolling, 50 provided a helpfully Photoshopped rendering.
"LOL Damn Boy you put on a hell of a show. get the strap," he captioned the first photo.
He then went on to follow that up with, "What a show, I mean just f**king great. Do it again my kid went to the restroom. LOL."
October 22, 2018 | No Comments » | Topics: Story |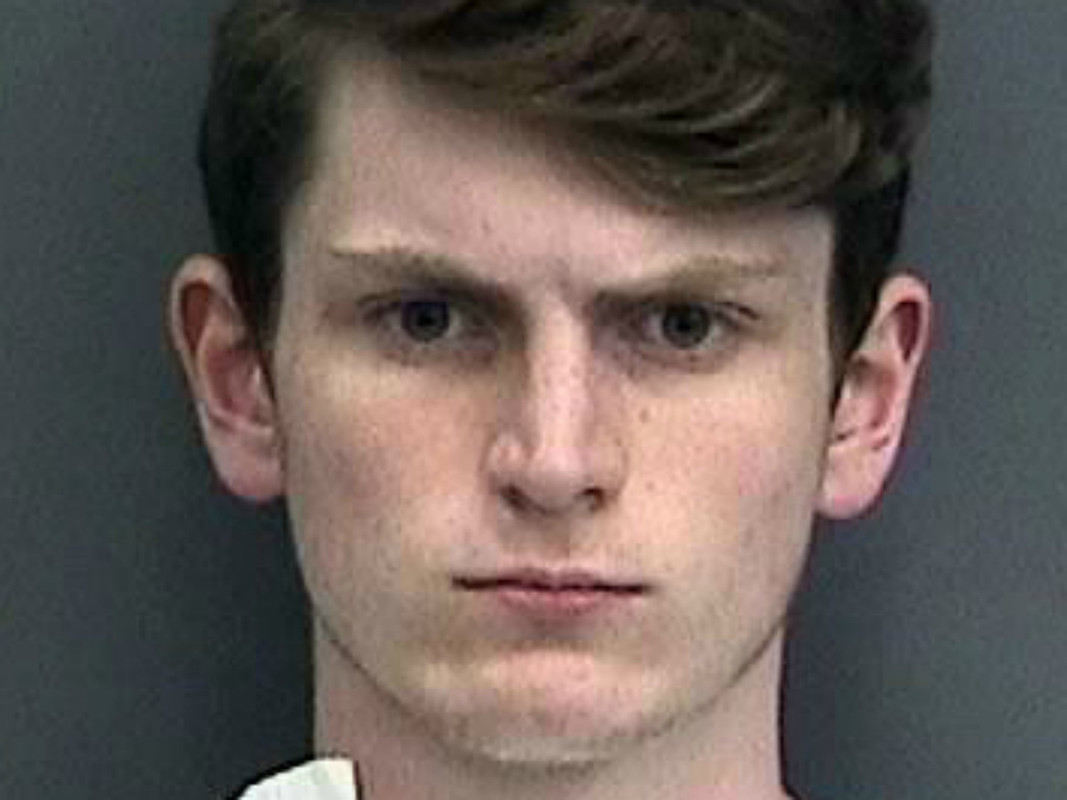 A Florida teenager accused of killing his two roommates in Tampa, Florida, allegedly told police he shot them because they were neo-Nazis who did not respect his recent conversion to Islam.
Devon Arthurs, 18, told investigators that he and his roommates had "shared a common neo-Nazi belief" until he converted to Islam, according to Tampa police.
Jeremy Himmelman, 22, and Andrew Oneschuk, 18, were found dead of apparent gunshot wounds in the apartment they shared with Arthurs and a fourth roommate, 22-year-old self-proclaimed neo-Nazi Brandon Russell, who was arrested on suspicion of manufacturing explosives in the apartment building's garage.
The strange saga began when Arthurs was arrested after allegedly holding three individuals hostage at the Green Planet Smoke Shop, located near the apartment complex where he and his roommates lived. According to a police report obtained by the Tampa Bay Times, Arthurs told the hostages he had already killed people that day and "that he was upset due to America bombing his Muslim countries."
October 22, 2018 | No Comments » | Topics: Story |
As every air passenger knows, a plane cannot take off until all on board have taken their seats and buckled their belts. A young Swedish activist named Elin Ersson used that rule to keep a flight carrying an Afghan man who was reportededly being deported to Kabul from taking off from Gothenburg.
When the Swedish student discovered her fellow passenger was actually an asylum seeker who was due to be deported back to Kabul after landing in Istanbul, she decided to take action.
Taking out her phone, Elin took a 14-minute clip, which shows her refusing to take a seat, knowing the plane would be unable to take off if she remained standing.
Elin can be heard protesting:
"I don't want a man's life to be taken away just because you don't want to miss your flight. I am not going to sit down until the person is off the plane."
October 22, 2018 | No Comments » | Topics: Story |
A transgender woman has won a world championship in cycling for the first time.
Rachel McKinnon won gold in the sprint at the 2018 UCI Masters Track Cycling World Championships on Saturday.
McKinnon has faced backlash for her participation in the Los Angeles-based championships, with many people online accusing her of having an unfair advantage over her opponents.
The Canadian cyclist, who is also an assistant professor in the department of philosophy at South Carolina's College of Charleston, has defended herself against the claims on Twitter.
In one post, she wrote: "I train 15-20hrs/week, twice/day 5-6 days/week. Yeah…I just jumped off the couch and won. Transphobic bigots, y'all."
October 16, 2018 | No Comments » | Topics: Story |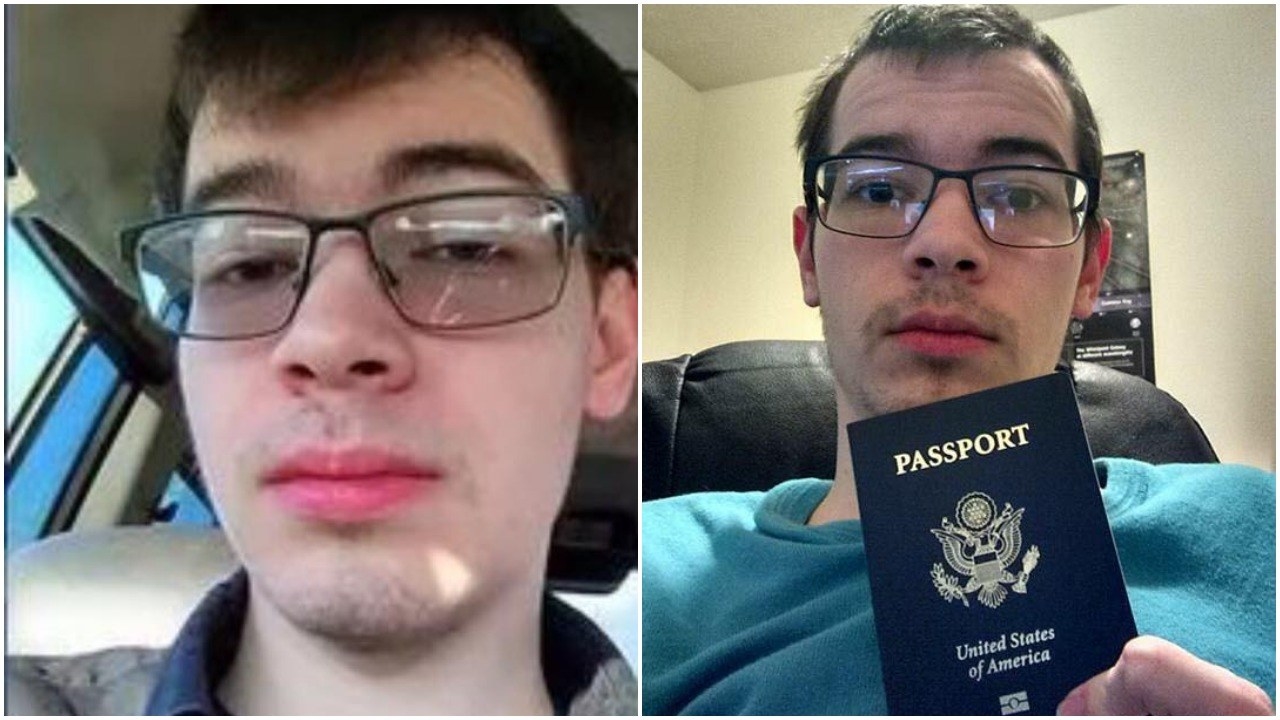 A 22-year-old man from Tennessee shot his mother and friend to death, then turned the gun on himself. But before that last step, he posted on Facebook that "What I did is unforgivable. And prayer is a waste of time, nothing happens after death, but if there is a hell, I'm going to be in the lake of ice at the bottom."