TRUTH
January 30, 2019 | No Comments » | Topics: Life Experiences, TRUTH |
(photo: @soul1125)
1. I was diagnosed with cancer a little over two weeks ago, after a regular checkup. Turns out I have a tumour on my colon that has spread to other areas (liver and lungs so far) and will require extensive chemo and surgery for any chance to live longer than 8 months
I'm not having any treatment and I haven't told my wife because she'll only pressure me to get the treatment, which result in months of pain and suffering for a relatively small chance
Instead, I'm making sure our last few months together are filled with only happy memories. I'm starting work later and finishing earlier each day, to make her breakfast in bed and take her on dates in the evenings
My landlord I rent my workshop from has agreed to let me run my business rent free for the next 6 months, which means significantly less financial stress and I can save a lot more, so she has something to carry her over afterwards
I hope she'll forgive me for taking this path
2. My 13 year old died in Peru after getting caught in a whirlpool. We were on vacation. His mom (my ex) blamed me for his death and our other son also blames me so he doesn't speak to me. He's now 13 too. I don't force him to see me. When I drive home from work, I pretend that I am talking to my son about how his day was at school, what kind of music he wants to listen to, what he wants for dinner, etc. That is why I haven't gotten a new car. There are just too many memories.
January 29, 2019 | No Comments » | Topics: TRUTH |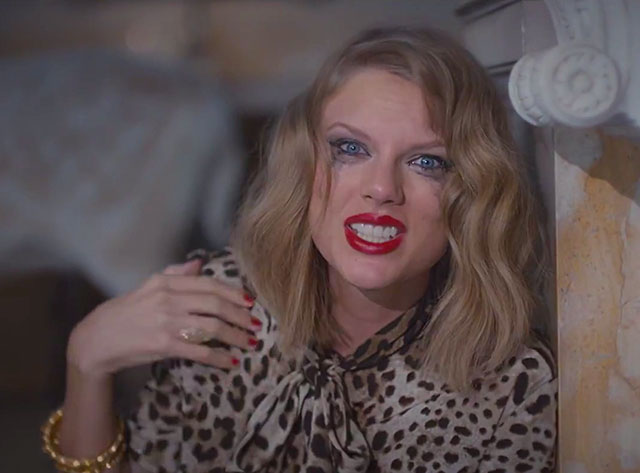 1. I had an undiagnosed mental disorder and didn't understand how to handle emotions appropriately.
2. I found out that my ex was a registered sex offender (the victim was a young child), on probation, considered at high risk to reoffend, and had several court mandated restrictions and requirements. His dad and stepmother had helped him hide it from me for close to 3 years.
I dumped him immediately and went no contact, but a friend of mine started dating him. She helped care for her sister's child, who was the same age and gender as my ex's victim. I told her and she confronted him. He denied it and said that I was a crazy jealous bitch who couldn't handle being dumped. She accused me of slandering him and trying to ruin his life. This was before the Internet, so I showed her the court records I had copies of. She dumped him and outed him publicly.
He then went on a campaign to trash me to anyone who would listen to his rants. I was crazy, a whore, cheated on him, had stds, stole from him, physically assaulted him, turned tricks to support a drug habit, you name it, I did it.
I'm just glad this happened in the early 90s or he'd have put it all online and it'd have been a lot harder to put behind me.
January 16, 2019 | No Comments » | Topics: Life Experiences, TRUTH |
The information provided in this interview is for entertainment purposes only. We do not condone the sale or purchase of illegal drugs.
I've been drug dealing for the past 4 years now. I did have a year where I didn't sell anything but besides that, it's been pretty steady. The problem is, I just don't think I can stop. It's become an addiction. I don't give a fuck about getting high. I smoke weed and drink alcohol occasionally but, besides that, I haven't touched another drug.
There's probably a lot that has lead up to this point, starting from a young age, but 4 years ago I found the markets and Bitcoin. It was at a point in my life where things were low and I found drug dealing. My first package was a package of Xanax bars. I made $1,000 profit in about 4 days because, at the time, pressed bars weren't very well known so my prices were dirt cheap compared to everyone else's.
That's the moment things changed for me. The moment where I fucked everything up for myself.
4 years later, here I am. It's a fucking addiction. When I stop, it's for a month, max besides the one year I quit due to personal and OPSEC (Operational Security) related reasons. It's a craving I can't make go away. The adrenaline of doing something illegal, the money, the respect, the power you have over your little group of people…I don't know…it's impossible for me to explain so I'll explain the more addicted part now.
January 16, 2019 | No Comments » | Topics: TRUTH |
I would like to, create a reference point (not only for addicts, but also future addicts and spectators as well) for the process of amphetamine addiction developing in the mind – mainly by noting what effects dwindle at what phases, and what effects become prominent at what stages. This is all mostly through self-experience although I am also researching a bit on the topic.
Amphetamine (and its derivatives) are unique from most other drugs. The effects of amphetamine work in discrete stages, and some effects may continue while other effects wear off.
A user develops tolerance to amphetamine in different ways than he would develop tolerance to say, opiates or benzos. Amphetamine tolerance is not caused by an increase of corresponding receptors, but instead it is mainly caused by depletion of the neurotransmitters it releases (dopamine, norepinephrine, and some serotonin) and also because amphetamine is neurotoxic (not only will the amphetamine molecule itself cause neuron damage, but the oxidation resulting from the metabolism of neurotransmitters reaches abnormally high levels and can kill neurons. Also, an increased body temperature can increase the potential for neuron death.) Amphetamine tolerance can also indirectly be the product of lack of sleep and poor nutrition. Amphetamine tolerance has many more factors which play in to it than traditional drugs. Some users find that with responsible usage, they can delay amphetamine tolerance indefinitely. Other users find that tolerance can be accumulated rapidly from just one period of binge usage.
January 15, 2019 | No Comments » | Topics: TRUTH |
A Ku Klux Klan member dangles a hangman's noose from a car as a warning to blacks to stay away from polling places in the municipal primary in Miami on May 3, 1939. Despite the threats, 616 black men and women voted
January 9, 2019 | No Comments » | Topics: TRUTH |
The alarm goes off at 6:15 a.m., but I've already been half awake, tossing and turning for the last couple of hours. I slither out of bed, turn on the shower and stand in the mirror in my usual morning daze.
I don't look into the mirror, why bother? My soul is gone, and I can't stand the person looking back at me. Before brushing my teeth, I open the drawer and without hesitation, quick as I can, I grab a couple of pills. In one motion I swallow the "relief" and guzzle some water. I take a peak at the bottle. Oh no. I just had 120 last week, now I'm down to 20 or so. My heart begins pounding, my mind begins to race, and my entire body begins to sweat. Of course, I've been sweating for several hours because while I slept my withdrawals have begun. As I step into the shower I begin to wonder, where will I get more this time? Here we go again.
I brace myself for the pain. I slowly get into the water and each drop is like a bullet at close range hitting my skin. Do I wash my hair? I know that is going to hurt even worse. I know this comes from the pain pills. What I will later learn is the pain comes from the lack of endorphins my body has stopped making. My achy body is an open canvas of raw nerves. I hurry through the shower, hoping the pills will kick in. As I dry off, I find myself fishing for more pills. I know I shouldn't. I'm running low fast. But, as always, I can't stop myself. This time, I grab two Norco (a pain pill) and one Soma (a muscle relaxer). I have to go to work soon so I don't want to be too high. Oh, what the heck, one more muscle relaxer won't hurt.
January 7, 2019 | No Comments » | Topics: TRUTH, Story |
Chris Watts was sentenced to life in prison in November after he pleaded guilty to killing his pregnant wife and two daughters.
Now, the 33-year-old convicted murderer from Colorado is receiving love letters and fan mail as he begins his new life behind bars
Prosecutors are releasing dozens of letters sent to the murderer.
"In my heart, you are a great guy," wrote a woman named Candace.
"I'm hoping to brighten your days," wrote another woman. Someone even sent a picture of herself in a bikini.
Candace, a 39-year-old mother of two, wrote multiple times; her second letter ended with #TEAMCHRIS #LOVEHIM and a doodled heart. "I've been watching your interview and I just became attracted to you (don't ask me why)," she said in one missive, adding that if he wrote back she would "be the happiest girl alive."
January 2, 2019 | No Comments » | Topics: TRUTH |
Elderly Florida man kills wife, himself after saying he could not care for her, cops say
An 82-year-old Polk County man shot and killed his elderly wife before turning the gun on himself after telling family members he could no longer care for her medical needs, according to the Sheriff's Office.
Polk County deputies responded to a home on Highway 559 in Polk City Saturday night, spokesman Brian Bruchey said. They found the bodies of Henry Stanekci and his wife, Nancy Stanecki, 79.
Deputies say Henry Stanecki called his brother shortly before 10 p.m. and told him he had just shot his wife. The brother said Stanecki was worried about his wife's failing health and was unable to care for her due to his own health issues.
Deputies say Henry Stanecki was found with two gunshot wounds. The couple had been married for 28 years, authorities said.
December 18, 2018 | No Comments » | Topics: TRUTH |
December 17, 2018 | No Comments » | Topics: TRUTH |