TRUTH
October 16, 2018 | No Comments » | Topics: TRUTH |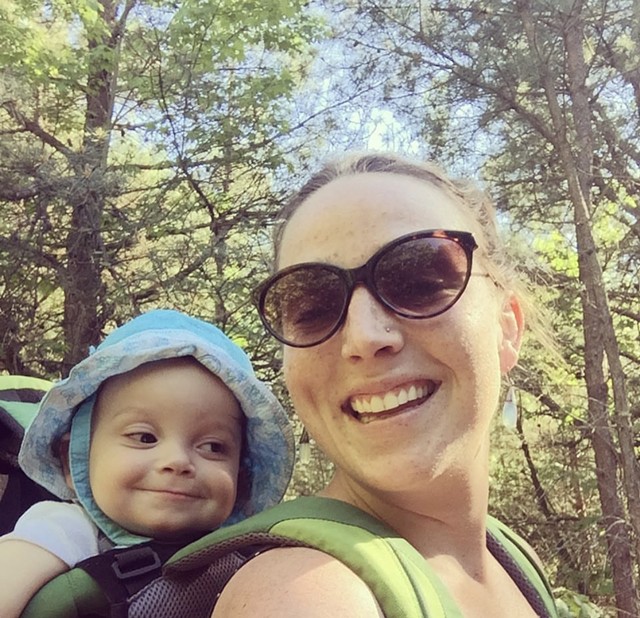 Our beloved Madelyn Ellen Linsenmeir died on Sunday, October 7. While her death was unexpected, Madelyn suffered from drug addiction, and for years we feared her addiction would claim her life. We are grateful that when she died, she was safe and she was with her family.
Maddie was born on March 31, 1988, in Burlington, Vt., where she grew up and lived on and off throughout her adult life; she also spent time in Sarasota, Fla.; Keene, N.H.; and Boulder, Colo.
Madelyn was a born performer and had a singing voice so beautiful it would stop people on the street. Whether she was onstage in a musical or around the kitchen table with her family, when she shared her voice, she shared her light. She was a member of FolKids of Vermont, a dance and musical troupe that toured the world. Maddie visited Russia and Thailand with the group and, as part of their exchange program, hosted kids from other countries at home in Vermont. She loved to ski and snowboard, and she swam on the YMCA swim team, winning medals at the New England regionals.
When she was 16, she moved with her parents from Vermont to Florida to attend a performing arts high school. Soon after she tried OxyContin for the first time at a high school party, and so began a relationship with opiates that would dominate the rest of her life.
October 16, 2018 | No Comments » | Topics: Life Experiences, TRUTH |
(photo: @sashafreemind)

1. All I've ever wanted was just to feel what it's like to be in love, just once.
Just once. That's it.
All I've ever wanted, from the age of 16, was to fall in love with a girl who would reciprocate my feelings. I've wanted to feel what it would be like to rest my head on her lap while she talks about her day, to give her a loving embrace after not seeing her for a couple of days, to get butterflies in your stomach when you see her coming from a distance. To watch and laugh at shitty movies in bed one weekend, to enjoy activities that you wouldn't normally do yourself with, to listen to a love song and see her face.
Just once I want to hear a girl I'm romantically involved with say she loves me and mean it. To help me shoulder my burdens while I shoulder hers, to be each others crutch when times are rough.
I'm 26 years old and I still haven't experienced it. I know there are many factors as to why, but I can't help but feel bitter that this is a normal everyday thing for most people. People get in to relationships and fall in love everyday yet here we are not having experienced even a drop of it. It makes me sad, it really does.
I even thought I accepted it, but I'm a man in his prime, its in my dna to long for companionship. I don't know what I'm aiming at with this post, but I saw a lot of posts talking about relationships so casually and how they've grown from it etc, something so major and normal in people's lives yet its an enigma to us. That is so fucking disheartening. I hope one day I meet someone, but it looks incredibly bleak.
October 10, 2018 | No Comments » | Topics: TRUTH |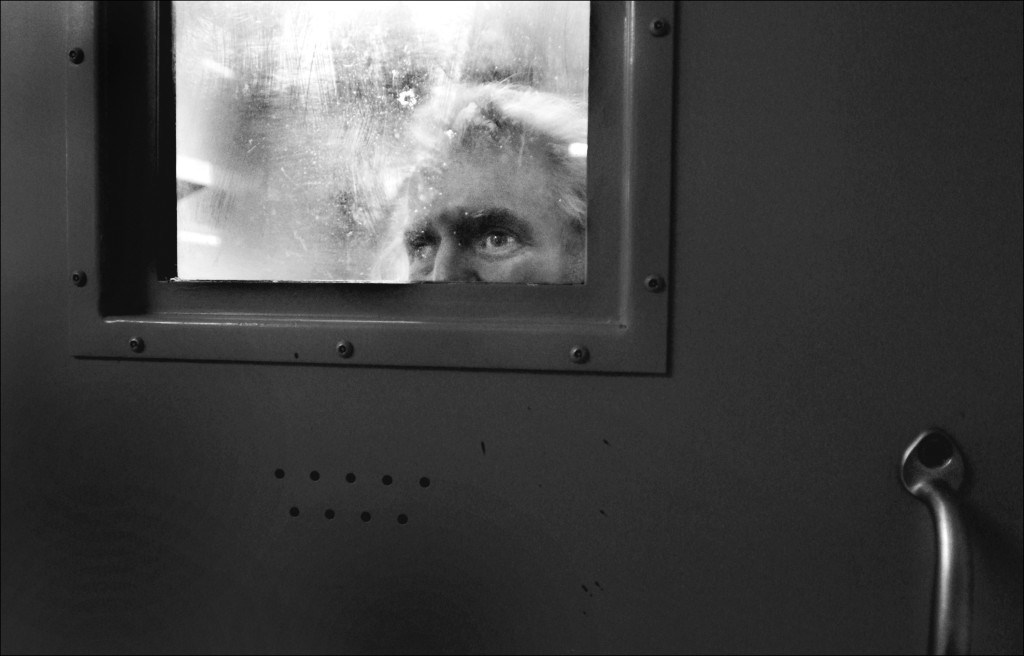 1. You sit in a room with nothing to do all day. 23 hours lockdown with 1 hour allowed outside in a cage alone, or you can shower, or use the phone. Some guards are really lazy and offer inmates 2 lunch or dinner trays instead of letting people out and most inmates in the solitary unit agree to the deal because they are STARVING. Normally in a normal general pop unit you eat other food along with meals because the portions are smaller than a Happy Meal. So its a sudden shock when you eat little to no food. The head of the kitchen told me that all three meals every inmate eats a day costs the Facility $0.91 TOTAL per inmate.
Some people have books if they aren't insane and it keeps the unit quiet. But most people are banging on the doors or just plain screaming for hours. You can hear other cells in the vents and people going crazy (especially during Christmas time).
Some guys go insane. I've seen people purposely clog toilets to get staff in riot gear to come to their cell. But they spend about 6-10 hours covering their entire floor with soap very heavily. When the riot team tries to come in they will start throwing their feces at them and cups of pee. The floor is slippery and the riot team eats shit as they try to enter the cell with the guy in the back of the cell… They continuously spray pepper spray all over the cell which then goes all in the unit and it other cells and its really annoying.
Some guys go nuts the other way and are on suicide watch and the jail needs to pay someone to sit outside their door all day.
Its a dark dark place.
October 9, 2018 | No Comments » | Topics: TRUTH |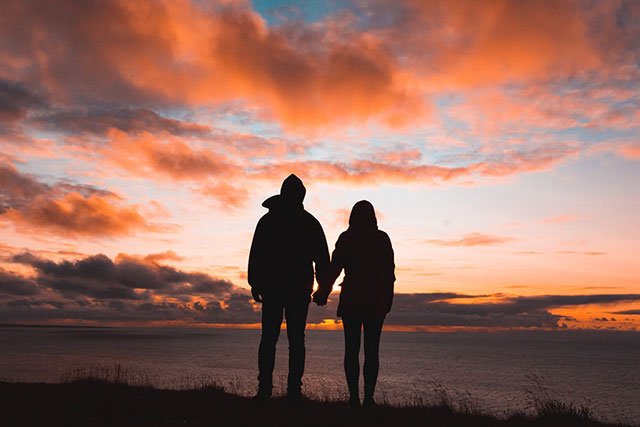 (photo: @alexiby)
We met in college, and were instant best friends. I was 20; she was 18. We spent all our time together, and were briefly lovers, but we never formally dated because both of us were very much into being wild and free and enjoying our youth. We dated other people on and off, but we talked about it and agreed that a committed relationship between the two of us would be an all-or-nothing kind of thing. Since neither of us wanted to give up our hedonistic, promiscuous, irresponsible lifestyle, we made a point of not committing to a relationship. A few years went by that way, and we were very happy, right up until her sisters died.
October 9, 2018 | No Comments » | Topics: TRUTH |
September 27, 2018 | No Comments » | Topics: TRUTH |
(photo: @sholto)
1. I'm a former sex worker. I booked with a middle aged client and we had a lovely coffee meeting before our date. I learned that his wife had passed away a couple of years ago and he missed human contact but wasn't ready to date anyone so he booked in with me.
Our date didn't consist of any sexual contact. He just wanted to cuddle in bed with me in our PJ'S, and talk about his wife. He had nothing but the most beautiful things to say about her. (Usually when clients talk about their wives they're complaining about everything their wives won't do, calling them bitches etc. It's gross.) He was crying and I was crying and he just talked about true love and how he never thought he would find it, and how he doesn't know how to keep living now that he's lost it.
It was truly heartbreaking. I've never really dealt with much death in my life; I've certainly never seen someone grieving in that way. I didn't know how to comfort him so I just made tea and listened to him talk for two hours. It was strangely beautiful to know that someone can love someone else like that. I felt so bad for him and his broken heart.
September 27, 2018 | No Comments » | Topics: TRUTH |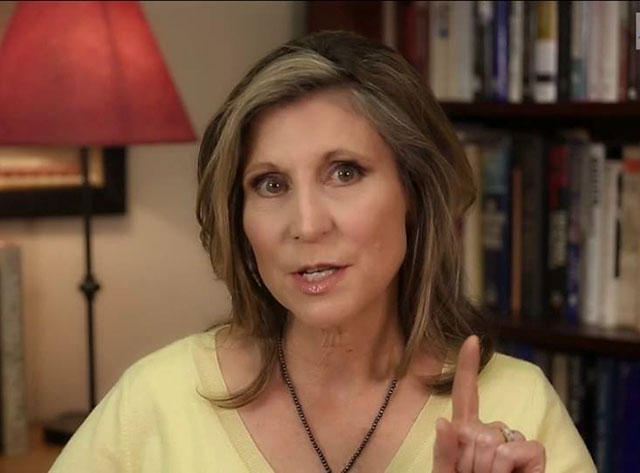 Christina Hoff Sommers is a resident scholar at the American Enterprise Institute and former professor of philosophy at Clark University in Massachusetts
"I am a strong supporter of classical equity feminism — the sort of feminism that won women the vote, educational opportunities, and many other freedoms. But on today's campus, equity feminism has been eclipsed by fainting-couch feminism. Fainting-couchers view women as psychically fragile and prone to trauma. They demand trigger warnings, safe spaces, and micro-aggression monitoring. Their primary focus is not equality with men—but rather protection from them. As an equity feminist from the 70s, I see this as a setback for feminism—and for women.  There was a battle for the soul of feminism in the 80s and 90s. The wrong side won. Catharine MacKinnon and Andrea Dworkin (precursors to today's fainting-couchers) sought to protect women from the ravages of an implacable, all-encompassing patriarchy. Never mind that no such patriarchy existed. Another group, known as sex-positive or libertarian feminists, focused on female freedom, personal responsibility, and pleasure. They saw MacDworkinism (as it came to be called) as a reactionary social purity movement. The libertarians had better arguments, but the MacDworkinites won most of the assistant professorships. Over the years, MacDworkinism has melded with "intersectionality." Today, undergraduate women are told (depending on their identities) that they are oppressed not only by sexism, but by racism, classism, ableism, etc. Conceptually, the theory is muddled. For one thing it fights sexism and racism by classifying everyone according to sex and race. But at the highly privileged intersections of American higher education, the theory is all the rage. For an equality feminist like myself, this is a sorry development. Our feminist foremothers viewed women as just as competent and mentally strong as men, so they fought and won a battle for equality. Trigger warnings, safe spaces and identity theatrics betray that tradition, and treat women like fragile little birds in need of protection. I see too many talented, idealistic young women turning inward—away from a world that needs them."
September 25, 2018 | No Comments » | Topics: TRUTH |
September 24, 2018 | No Comments » | Topics: TRUTH |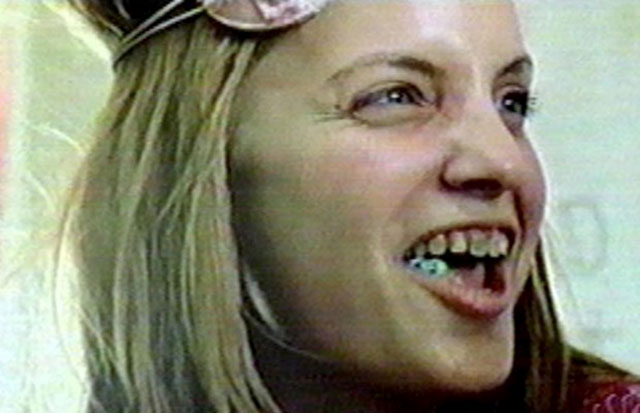 I'm going to tell you how this will go down.
Usual harm reduction practices dictate that one start low and go with the flow. This is not true for crack. You don't want to get an underwhelming hit. That's just waste of crack and that shit is expensive you know?
You want to try three mathchhead sized rocks. Remember to pulverize them and load. Hold the hit in for at min 30 – max 45 seconds. After 45 you wont got higher, just get a buzz from asphyxiation.
If you are pro, you will get 8 hours of euphoria out of a gram. But I will tell you how much you will smoke.
You will smoke it all. You will then check your bag for any overseen little crack pebble left behind. Then you will go on your knees on your carpet with a flashlight to look for anything you may or may not have dropped. You will look for leftovers for an hour or so, refusing to accept that there isn't anymore. Here comes the panic phase. You will cry internally or externally. Maybe both. You will be the saddest you've ever been, that the crack-coaster came to a stop. You we're just getting warmed up, you feel?
September 24, 2018 | No Comments » | Topics: TRUTH |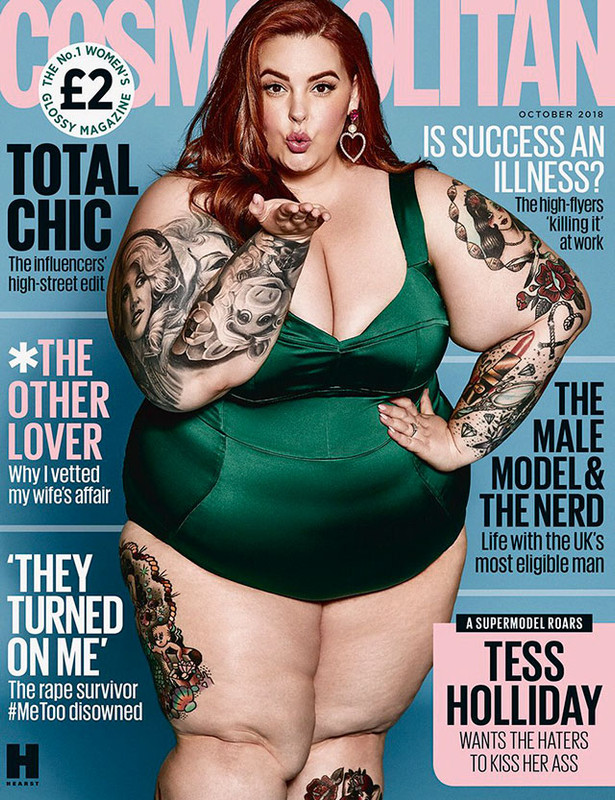 Dear Tess,
We don't know each other.
In fact, until several weeks ago, I had never heard of you.
Then you appeared as the cover star of Cosmopolitan magazine, wearing a green swimsuit and blowing a kiss under the headline: 'A SUPERMODEL ROARS! TESS HOLLIDAY WANTS THE HATERS TO KISS HER ASS.'
It was a very striking, newsworthy cover because you are 5ft 3in and weigh over 300lbs.
As such, you are someone suffering from morbid obesity.
That's not me being a 'fat-shaming douchebag', as your legion of fans will doubtless immediately scream.
That's just a fact.
The medical establishment gives that definition to anyone who is more than 100lbs overweight or has a BMI (Body Mass Index – the ratio of an individual's height to his or her weight) of 40 or more.
That's YOU.