Useful
October 19, 2018 | No Comments » | Topics: Useful |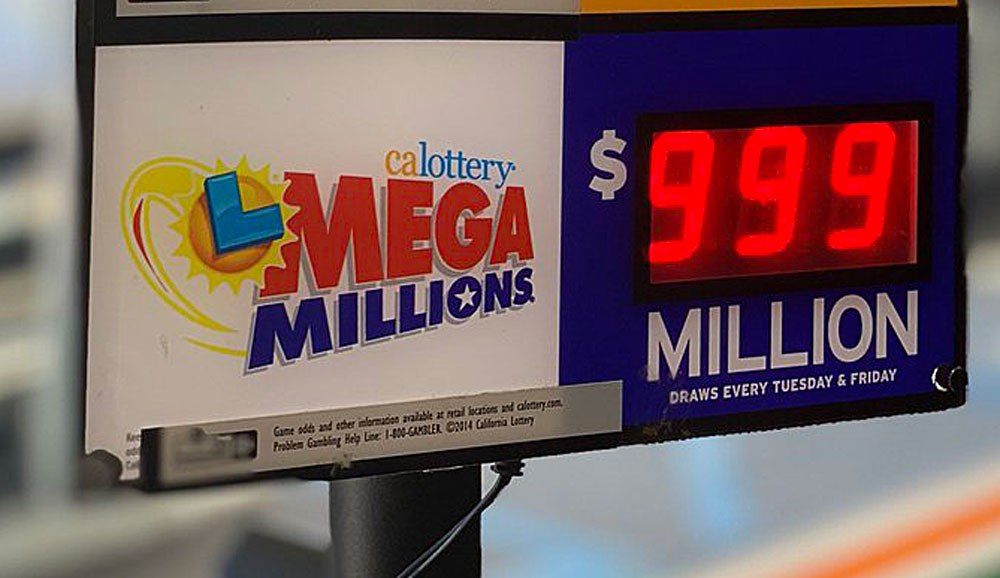 This is the absolutely most important thing you can do right away: NOTHING.
Yes. Nothing.
DO NOT DECLARE YOURSELF THE WINNER yet.
Do NOT tell anyone. The urge is going to be nearly irresistible. Resist it. Trust me.
1. IMMEDIATELY retain an attorney.
Get a partner from a larger, NATIONAL firm. Don't let them pawn off junior partners or associates on you. They might try, all law firms might, but insist instead that your lead be a partner who has been with the firm for awhile. Do NOT use your local attorney. Yes, I mean your long-standing family attorney who did your mother's will. Do not use the guy who fought your dry-cleaner bill. Do not use the guy you have trusted your entire life because of his long and faithful service to your family. In fact, do not use any firm that has any connection to family or friends or community. TRUST me. This is bad. You want someone who has never heard of you, any of your friends, or any member of your family. Go the the closest big city and walk into one of the national firms asking for one of the "Trust and Estates" partners you have previously looked up on http://www.martindale.com  from one of the largest 50 firms in the United States which has an office near you. You can look up attornies by practice area and firm on Martindale.
October 18, 2018 | No Comments » | Topics: Useful |
A Guide To Logical Fallacies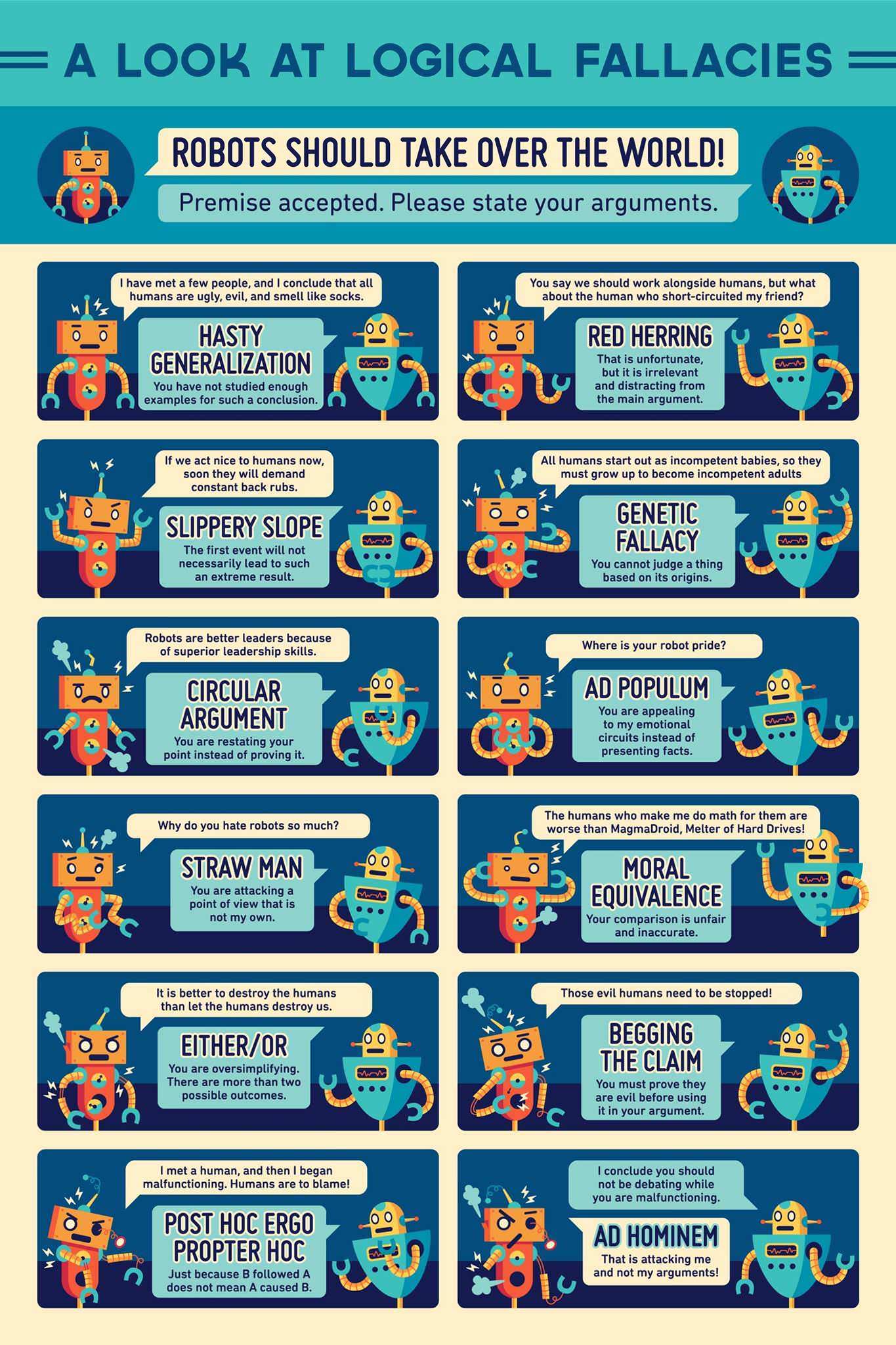 October 12, 2018 | No Comments » | Topics: Useful |
When hanging something with two hooks, use painters tape to get exact markings, and a level on the wall. Hammer in your nails, and peel away the tape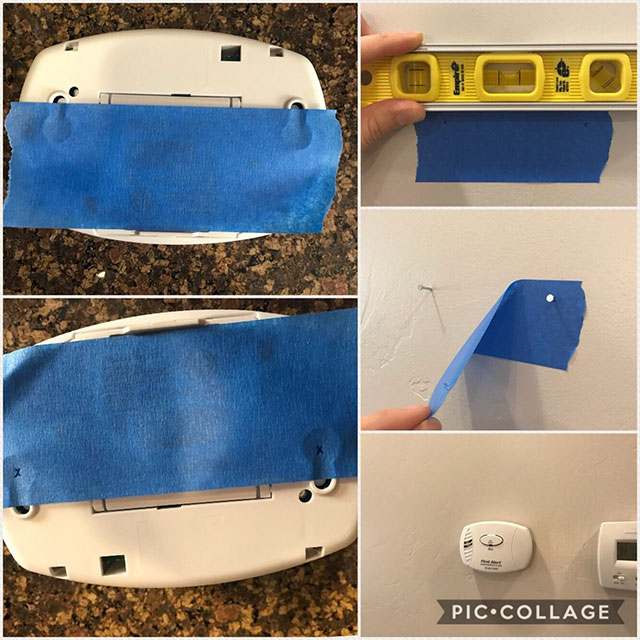 September 14, 2018 | No Comments » | Topics: Useful |
If you make a mistake, admit to the mistake, apologize, and explain what steps you'll take to prevent it from happening again in the future. It's very hard for people to yell at you if you've done that.
Both professionally and in my personal life, I know a bunch of people that refuse to admit to having made a mistake. When I mess up (and we all do at some point,) I just own up to it right away. By accepting responsibility, apologizing, and saying what I'll do to keep it from happening again, I not only avoid getting a lecture about whatever I did wrong, I also get thanked by my boss/friend/whoever.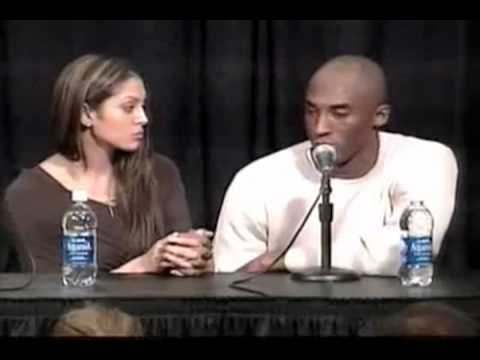 August 29, 2018 | No Comments » | Topics: Useful |
by Andrian

1) Assume comfort in any interaction.
Our brain is an incredibly complicated instrument. Our relationship with it, is a love-hate one. We think we have control over it but usually something unconscious dictates our actions.
In most of our social interactions, we find it difficult to feel comfortable among strangers because our brain tries to protect us from exposure.
This however isn't helping us when trying to be social and meet new people, is it?
This is why assuming comfort is so powerful. Commanding your brain to feel that you already know the person you are about to meet puts you in a position of advantage. It increases the chances of people showing interest in you and consequently even liking you.
August 28, 2018 | No Comments » | Topics: Useful |
If you have children and talk to them about danger (which you should), tell them that if someone is ever attempting to take them they should yell "you're not my mom/dad!" That way, passers-by know it's not just a kid having a tantrum
My mom taught me this along with having a password if one of her co-workers ever had to pick me up for an emergency or whatever. Once my grandpa came to get me and it wasn't planned, I asked him the password and he didn't know what I was talking about. I wouldn't go with him for 20 minutes until he called my dad and got the password.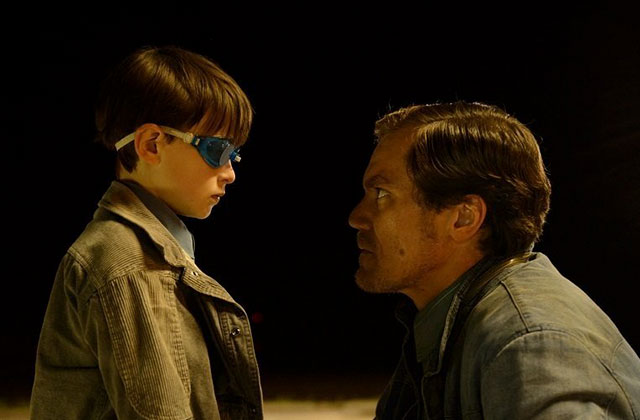 August 13, 2018 | No Comments » | Topics: Useful |
Procrastinating? Your brain feels overwhelmed by the task. Tell yourself that you're going to spend 15 minutes on it and do what you can. You're far more willing to dive in.
Taking on the whole task feels overwhelming so you don't start. Tell yourself that you're not trying to complete it, only that you'll spend 15 minutes working on it, which feels much more achievable. So you start the task, and usually end up spending more than 15 min on it and realize it's not as bad as you thought. Even if you don't finish it, you got over the hump of starting. Next time spend another "15 minutes".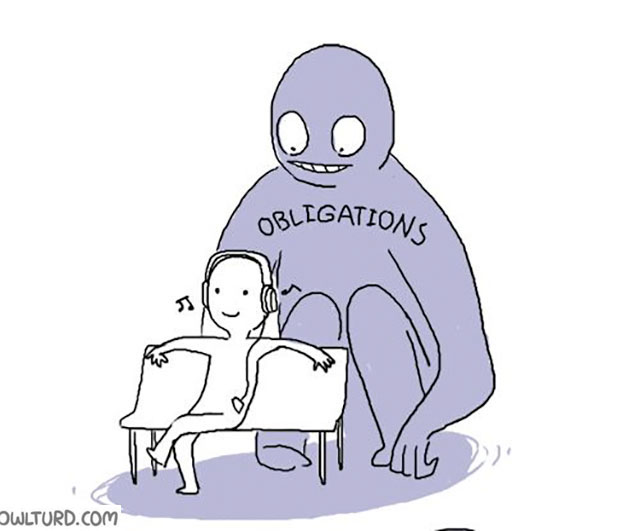 July 31, 2018 | No Comments » | Topics: Useful |
Treat your own time off work as if it was your second job and you are the project. Invest in your self by doing things to learn new skills, give you a sense of accomplishment, and make you happy. You work hard for someone else's business; work just as hard to make your happiness your business
July 5, 2018 | No Comments » | Topics: Useful |
Never take a problem to your boss until you have multiple solutions to it.
It may seem obvious to some but imagine the difference between an employee coming to you with a problem that you then have to figure out how to solve VS an employee coming to you with a problem they already have several solutions for and you simply need to choose (as the manager) which option you believe is best.
In my experience when most employees come across a problem they don't know how to instantly solve they simply present it to their manager and wait for a response.
This does nothing other than concrete your managers opinion that you are unable to do their job and they subconsciously disqualify you from promotion, presenting them with multiple solutions to a problem however makes them feel they are in control whilst simultaneously considering you as an asset worthy of promotion or at the very least retention.
June 21, 2018 | No Comments » | Topics: Useful |
Looking to buy or rent a house in an unfamiliar neighborhood? Find Airbnb there, stay a few nights and walk to the train, grocery stores, etc. Get a better feel of it