August 8, 2019 | No Comments » | Topics: Funny Pictures |
13 year old me: "I can't wait until I'm older, lifes going to be so fun" (sound on)
Me now:
August 8, 2019 | No Comments » | Topics: Man-Up, Self-Improvement |
(photo: @jens_johnsson)
Maybe you've had the experience recently of sitting down and trying to read a book, and finding your mind start to… wander. Maybe you're having trouble focusing at work or school, sitting through movies, or even TV shows. There's a little itch there. "This is cool, I guess… but what's happening on the internet?"
August 8, 2019 | No Comments » | Topics: Poll Of The Day |
On average, how much time do you spend on your phone a day?
©
August 7, 2019 | No Comments » | Topics: Links |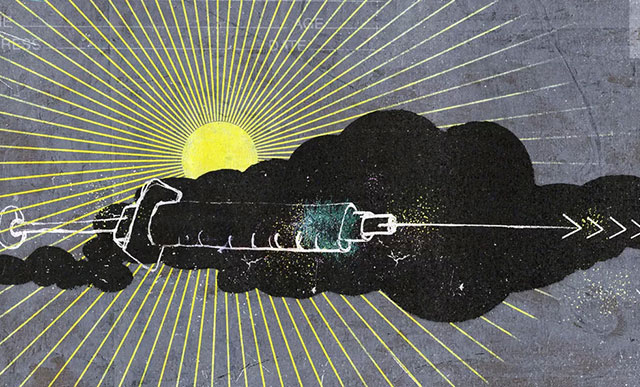 Can Overdose Prevention Sites Work In The U.S.? – The Ringer
This Kind Man Put Up His Car For Sale to Save His Dog's Life – Ned Hardy
If you have problems with regularity, these help put your digestive track on a zipline – Amazon
We Obtained Video of the Dayton Shooter Fronting a "Pornogrind" Band – VICE
The hottest photos of the day – Caveman Afterdark
What Do We Do About the Violence of Lonely Young Men? – Mel Magazine
How the Five "Love Languages" Can Help You Win at Relationships – Life Hacker
A damn fine collection of side bewbage – Leenks
12 Ways Airports Are Secretly Manipulating You – Mental Floss
The 21 Most Important Questions Of Your Life – Darious Foroux
Does a sugar detox work? I'm on it and have had some surprising results – Washington Post
The World's Military Spending, Visualized – How Much
This is a MUST-HAVE for anyone who has trouble maintaining a nice and tidy desk – Amazon
Marshawn Lynch's On-Field Confrontation With Camp Mom Caught On Video – Sports Gossip
Guy With Huge Face Tattoo Complains He Can't Find Work – Trending Views
World's Dumbest Bitcoin Scammer Tries to Scam Bitcoin Educator, Gets Scammed in The Process – Gizmodo
Vanlife Can Be Cheaper, Weirder, And More Accessible Than Instagram Would Have You Believe – Jalopnik
10 Craziest Privileges Serial Killers Enjoyed In Prison – Listverse
Rosanna Arquette: My Being Born White And Privileged Disgusts Me – Daily Wire
Instagram Star Keilanny Boo Shot Dead In Suspected Drug Cartel Murder – LAD Bible
Chinese Rail Workers are Very Helpful and Other Videos of the Day – Drunken Stepfather
ICE raids sweep up 680 undocumented immigrants across Mississippi – NBC
Louisiana attorney asks for jurors who wouldn't judge client's face tattoos – Fox News
His Girlfriend Wants To Go On A Week-Long Trip W/ Her Male 'Best Friend.' What Should He Do? – Brass Pills
A Life Of Debauchery Can't Stop Kate Moss' Hot Yacht Bod In New Bikini Pics – Egotastic
The Power of Saying No (Even to People You Love) – Tiny Buddha
August 7, 2019 | No Comments » | Topics: The Dumping Grounds |
August 7, 2019 | No Comments » | Topics: Story |
A student has opened up about earning up to $22,000 a month from her six sugar daddies.
Eighteen-year-old Chloe Hyams, who lives in London, decided against traditional student jobs in favour of becoming a sugar baby on the popular platform, Seeking Arrangement, which has seen an increasing number of students offer their "services" to older men.
August 7, 2019 | No Comments » | Topics: Story |
Police have charged a Montana man with assault after witnesses say he threw a 13-year-old boy to the ground because he was "disrespecting the national anthem".
Curt James Brockway, 39, was arrested on Saturday at the Mineral County Fair and charged with assault on a minor, according to Sheriff Mike Boone.
August 7, 2019 | No Comments » | Topics: Story |
The police chief of Galveston, Texas, apologized after a photo emerged of two white officers on horseback leading a black suspect in handcuffs down the street with a rope tied to him.
August 7, 2019 | No Comments » | Topics: main |
One day somebody is going to dribble that kid's head off the pavement and he will come out a completely different person
August 7, 2019 | No Comments » | Topics: Story |
A new parenting movement is gaining popularity, inspiring new parents to replace gendered terminology like "boy" and "girl" (along with normative pronouns for the baby) with a new term: "theyby." The new term aims to better represent all forms of gender identities, such as nonbinary, trans, or two-spirit.