June 7, 2011 | No Comments » | Topics: Food |
Here's a video of Ronnie Coleman, one of the greatest bodybuilders of all time, cook breakfast in the morning. You might be wondering, why in the hell I'm posting this and to be honest with you, I'm wondering the same damn thing. I stumbled upon this video by accident and within 30 seconds of the video was instantly captivated by the knowledge that this dude has to consume a shiet load of protein throughout the day to keep his body in competition form. This dude is no joke and neither is his morning breakfast. I also threw in a video of him squatting 800 damn pounds just for the hell of it….Yeah Buddy!
June 7, 2011 | 1 Comment » | Topics: WTF |
June 7, 2011 | No Comments » | Topics: Funny Pictures |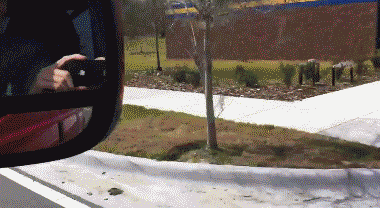 June 6, 2011 | 2 Comments » | Topics: main |
June 6, 2011 | 4 Comments » | Topics: Art |
June 6, 2011 | No Comments » | Topics: How To |
90% of communication between human beings is non-verbal and the main way we convey this 90% is through the use of body language. While someone's lips might be saying one thing, their body and their actions might say another. Being able to read body language is an invaluable tool in day to day social interactions and definitely when it comes to meeting women. Here are a few subtle body language cues to help you figure out whether or not the girl you are gaming is interested in you or not.
Her lips:
Big smiles with upper and lower teeth showing with a relaxed face.
Biting of the lips or showing of the tongue, licking her lips or touching of her front teeth.
She wets her lips, some women use only a single-lip lick, wetting the upper or lower lip, while others run the tongue around the entire lip area.
She puts her fingernail between her teeth.
She protrudes her lips and thrust her breasts forward.
Her eyes:
She gazes in your eyes with deep interest and her pupils are dilated.
She raises both eyebrows exaggeratedly for a couple of seconds, this is often combined with a smile and some eye contact.
She winks at you while talking to you or winks at you from a distance.
While talking to you, she blinks more than usual, fluttering her eyelashes.
Eyebrows raised and then lowered, then a smile indicates interest in you.
Her hair:
She pushes her fingers through her hair. This can be one hand movement or more of a stroking motion.
She twirls her hair around her fingers while she is looking at you.
She is throwing her hair back off her shoulders.
Her clothing:
If she is wearing clothes that show her nipples underneath and you notice they are getting perky and erect.
The hem goes up to expose a little more leg.
She is fixing, patting or smoothing her outfit to make herself look better.
While she is seated:
She moves in time to the music, with her eyes on you.
She starts sitting straight up and her muscles appear to be firm.
She is sitting with her legs open.
She sits with her legs crossed in a manner to reveal her thigh.
Her legs are rubbing against each other.
Her legs are rubbing against the leg of the table.
Her crossed leg is pointed towards you or if that same leg is rocking back and forth towards you.
Her hands:
She exposes the palms of her hand facing you.
While talking to you, she rests an elbow in the palm of one hand, while holding out her other hand, palm up.
She rubs her wrists up and down.
She sits with one hand touching one of her breasts.
She rubs her chin or touches her cheek. This indicates that she's thinking about you and her relating in some way:)
She is fondling keys, sliding hands up and down a glass, playing with toys or other things on the table.
She plays with her jewellery, especially with stroking and pulling motions.
She touches your arm, shoulder, thigh, or hand while talking to you.
She is pretending to look at her watch as you pass her.
Her voice
She raises or lowers the volume of her voice to match yours.
She speeds up or slows down her speaking to match yours.
She laughs in unison with you.
In a crowd she speaks only to you and focuses all of her undivided attention on you.
Miscellaneous:
She mirrors your body language and body positions.
Her skin tone becomes red while being around you.
She blows smoke straight out from between her lips and toward you.
She leans over and speaks into her friend's ear, just like in junior high school.
She is standing with her head cocked slightly at an angle, one foot behind the other, hips slightly thrust forward.
At a party – every once in a while she seems to appear out of nowhere in your vicinity and if you move to another spot, soon she appears out of nowhere again, you catch her glancing in your general direction (actually, glancing at YOU dummy!:), she bumps into you… accidentally, touches you… accidentally etc:)
June 6, 2011 | No Comments » | Topics: Motivation |
The first symptom of the process of our killing our dreams is the lack of time. The busiest people I have known in my life always have time enough to do everything. Those who do nothing are always tired and pay no attention to the little amount of work they are required to do. They complain constantly that the day is too short. The truth is, they are afraid to fight the Good Fight.
The second symptom of the death of our dreams lies in our certainties. Because we don't want to see life as a grand adventure, we begin to think of ourselves as wise and fair and correct in asking so little of life. We look beyond the walls of our day-to-day existence, and we hear the sound of lances breaking, we smell the dust and the sweat, and we see the great defeats and the fire in the eyes of the warriors. But we never see the delight, the immense delight in the hearts of those who are engaged in the battle. For them, neither victory nor defeat is important; what's important is only that they are fighting the Good Fight.
And, finally, the third symptom of the passing of our dreams is peace. Life becomes a Sunday afternoon; we ask for nothing grand, and we cease to demand anything more than we are willing to give. In that state, we think of ourselves as being mature; we put aside the fantasies of our youth, and we seek personal and professional achievement. We are surprised when people our age say that they still want this or that out of life. But really, deep in our hearts, we know that what has happened is that we have renounced the battle for our dreams – we have refused to fight the Good Fight.
When we renounce our dreams and find peace, we go through a short period of tranquility. But the dead dreams begin to rot within us and to infect our entire being.
We become cruel to those around us, and then we begin to direct this cruelty against ourselves. That's when illnesses and psychoses arise. What we sought to avoid in combat – disappointment and defeat – come upon us because of our cowardice.
And one day, the dead, spoiled dreams make it difficult to breathe, and we actually seek death. It's death that frees us from our certainties, from our work, and from that terrible peace of our Sunday afternoons
June 4, 2011 | No Comments » | Topics: Sports |
All bullshiet aside, you have to give it up to Shane Mosely for even having the courage to fight the greatest pound for pound fighter in the world, unlike some other chicken shiet boxers.