July 5, 2011 | 3 Comments » | Topics: The Dumping Grounds |
July 5, 2011 | No Comments » | Topics: Funny Pictures, PIC |
July 5, 2011 | 2 Comments » | Topics: Music |
If you guys missed out on going to Electric Daisy Carnival in Vegas a week ago, you missed out on some seriously awesome craziness in the form of over 100+ superstar electronic music dj's who know how to make the party go bonkers. Don't be too sad though, I found 18 sets that were streamed on Sirius XM and have generously posted them below. All of them are downloadable, so you can rock out to these awesome mixes wherever you go. Enjoy!
July 5, 2011 | 1 Comment » | Topics: GIFs |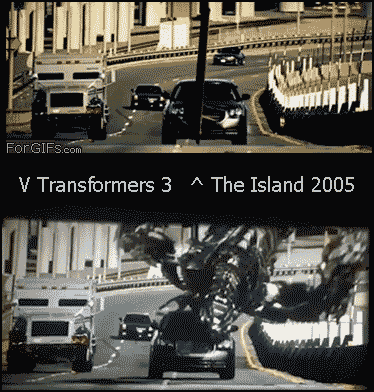 July 4, 2011 | No Comments » | Topics: Funny Pictures |
Here's a pretty awesome video of some kid singing proudly for his country on the 4th Of July…..Ummm where's the hot fire poker through the ears when you need one?
July 3, 2011 | No Comments » | Topics: Funny Pictures, PIC |
July 1, 2011 | No Comments » | Topics: The Dumping Grounds |
July 1, 2011 | No Comments » | Topics: Motivation, Writing |
via Mint.com
Unfortunately, just before you take your first step on the righteous journey to pursue your dreams, people around you, even the ones who deeply care for you, will give you awful advice. It's not because they have evil intentions. It's because they don't understand the big picture—what your dreams, passions, and life goals mean to you. They don't understand that, to you, the reward is worth the risk.
So they try to protect you by shielding you from the possibility of failure, which, in effect, also shields you from the possibility of making your dreams a reality.
As our friend Steve Jobs says:
"Your time is limited, so don't waste it living someone else's life. Don't be trapped by dogma, which is living with the results of other people's thinking. Don't let the noise of others' opinions drown out your own inner voice, heart and intuition. They somehow already know what you truly want to become. Everything else is secondary."
Here are ten ill-advised tips (lies) people will likely tell you when you decide to pursue your dreams and the reasons why they are dreadfully mistaken:
1. You can follow your dreams someday, but right now you need to buckle down and be responsible.
Someday? When is "someday"? "Someday" is not a day at all. It's a foggy generalization of a time that will likely never come. Today is the only day guaranteed to you. Today is the only day you can begin to make a difference in your life. And pursuing your dreams is what life is all about. So don't be irresponsible. Don't wait until "someday." Make today the first day of the rest of your new life.