November 9, 2018 | No Comments » | Topics: The Dumping Grounds |
November 9, 2018 | No Comments » | Topics: Poll |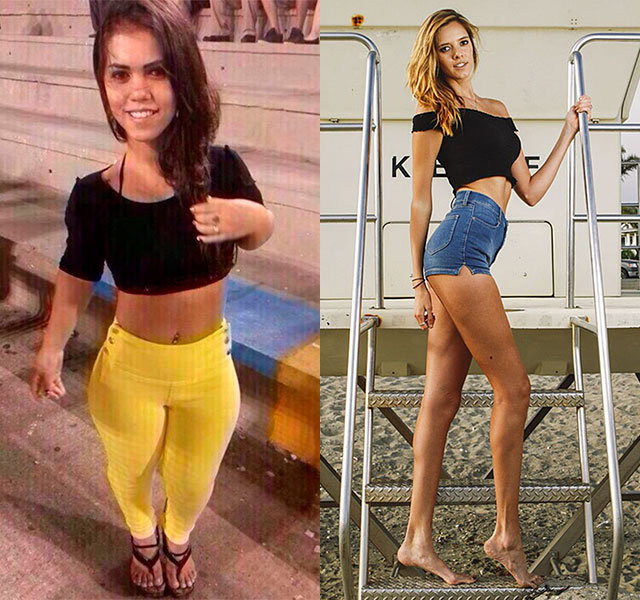 November 9, 2018 | No Comments » | Topics: Life |
November 9, 2018 | No Comments » | Topics: Links |
When this South Carolina police officer spotted a little boy playing football alone, he got out of his patrol car and played catch with him.
November 9, 2018 | No Comments » | Topics: Man-Up |
(photo: @erik_lucatero)
#1: Thirst for Validation
Imagine this: you open your phone and post a photo to Instagram. 
Think about what happens next…
Do you continue your day as normal? Or do you sit around waiting to hear your phone vibrate with a new notification? Be honest with yourself.
The harsh truth is that most of us are just looking for validation. We just want a bunch of people to "like" our post. It makes us feel important. It makes us feel popular.
You love hearing that notification come in. You love getting other people's attention. You love the feeling of approval that comes with each and every "like" your new post receives.
This is natural. It's simple human nature. The problem is that social media allows you to "indulge" this instinct with incredible ease. And then you get addicted. You "need" to feel this validation every so often to feel good about yourself…
You begin to rely on "likes" in order to be confident.
November 9, 2018 | No Comments » | Topics: Compilation |
November 8, 2018 | No Comments » | Topics: Links |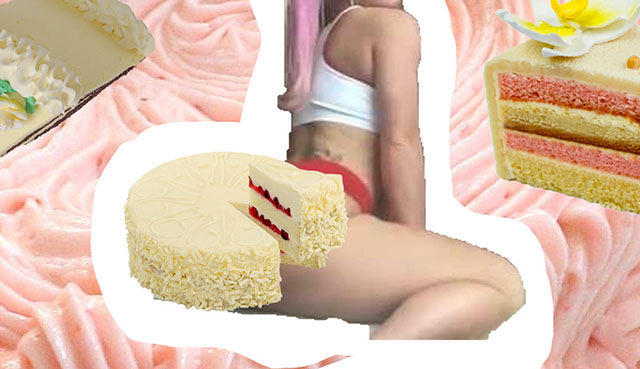 The Instagram Economy of Phat-Ass White Girls – Mel Magazine
10 Impressive Questions to Ask in a Job Interview – The Cut
The Is The Absolute Best Portable Speaker On Amazon And Is Nearly Indestructible – Amazon
How to make your dog Instagram-famous, according to an agent for "pet influencers" – VOX
High school football team are facing rape charges after allegedly using a broomstick to assault teammates as part of a "hazing" ritual – AOL
5 Best Products Every Man Should Own To Stay Looking Youthful – Awesome Galore
California bar shooting leaves 12 dead, including sheriff's sergeant, police say – Fox News
Man dies after injecting silicone in genitals, mom blames sex 'cult' master – NY Post
Emily Ratajkowski Got More Attention Than the Laker Girls – Sports Gossip
The Math Behind The 5-Hour Rule: Why You Need To Learn 1 Hour Per Day Just To Stay Relevant – The Mission
5 Things Women Do That Secretly Annoy Men – Brass Pills
Yep, Weighted Blankets Are As Good As Everyone Says – Amazon
Samsung Just Unveiled Its Revolutionary 'Infinity Flex Display' Folding Smartphone – Maxim
Skill Stacking: A Practical Strategy To Achieve Career Success – Darius Foroux
Right-Wing Hate Groups Are Recruiting Video Gamers – NPR
China Debuts AI-Generated 'News Anchor' And He Is Deeply Unsettling – YouTube
The Netherlands' New Train Cars Are Nicer Than Your Office – Fast Co
Kara Del Toro Is InstaModel Goodness – Hollywood Tuna
Where's Maury? Two Potential Fathers Shows Up To Watch The Baby Be Delivered – Worldstar
This Half-Finished Mustang Shelby GT350H Project Car Is One Serious Barn Find – Road And Track
An Important Key To A Lasting Relationship – Not Salmon
Cut The Cord: Dish Loses 341,000 Pay TV Subscribers in Third Quarter – Hollywood Reporter
Aubrey O'Day Slutty Outfit of the Day – Drunken Stepfather
Where to Find the Best Coffee Around the World – Traveler
The Best and Worst Celeb Halloween Looks of 2018 – The Blemish
Why is the movie Seven Samurai so good? – BBC
Instagram Comedian Mike Ruga Gets Beat Up Bad For Allegedly Taking Dudes Girl – YouTube
This Grandpa Loves 'Pokémon Go' so Much He Plays It Using 11 Phones at Once – Thrillist
November 8, 2018 | No Comments » | Topics: The Dumping Grounds |
November 8, 2018 | No Comments » | Topics: Story |
A 69-year-old Tinder user is asking the court to change his age because "he identifies" as a 49-year-old.
Emile Ratelband says if transgender people are legally allowed to change sex, he should be allowed to give himself a new age. He argues that he doesn't get any messages when he lists his real age on Tinder. Although he says he feels 20 years younger, and doctors have told him that he has the body of a 45-year-old, his application was refused by his local authorities.
The pensioner was born on March 11, 1949, but says he feels at least 20 years younger and wants to change his birth date to March 11, 1969.
Mr Ratelband said: "I have done a check-up and what does it show? My biological age is 45 years. When I'm 69, I am limited. If I'm 49, then I can buy a new house, drive a different car. I can take up more work.
"When I'm on Tinder and it say I'm 69, I don't get an answer. When I'm 49, with the face I have, I will be in a luxurious position.
November 8, 2018 | No Comments » | Topics: main, Story |
Anthony Ekundayo Lennon, born Anthony David Lennon was one of four people who won a paid traineeship as a "theatre practitioner of colour" last year.
The two-year opportunity was funded by a £406,500 grant from Arts Council England to "deliver a comprehensive programme of talent development for future BAME (Black, Asian and minority ethnic) leaders".
However, the Sunday Times uncovered a copy of a book written by Lennon in 1990 in which he recalled receiving jibes in the street from people who thought he was mixed race despite his 100% white Irish heritage.
The actor describes himself as a "born-again African" and stated in 2012 that "although I'm white, with white parents, I have gone through the struggles of a black man, a black actor".