July 18, 2019 | No Comments » | Topics: main |
Tess Holliday is a plus-size model, and well known figure in the body positivity community. The 5-foot-5, 33-year-old, who weighs 300 pounds, boasts of an Instagram following of more than 1.9 million followers and she's responsible for the viral hashtag #EffYourBeautyStandards, which she created after strangers left cruel comments on her own Instagram account.
Holliday recently was featured on the cover of Cosmopolitan U.K.'s, which declared her "Strong, Fit, and 300 Pounds."
Reveling on Twitter she tweeted, "I'm literally a COSMO GIRL!! Can't believe I'm saying that!" she said, adding, "If I saw a body like mine on this magazine when I was a young girl, it would have changed my life."
July 18, 2019 | No Comments » | Topics: TRUTH |
(photo: @noahsilliman)
1. It's hard to explain, but for me it's that the sense of being part of some story where you are the protagonist kind of fizzles out unceremoniously and leaves you drifting for the rest of forever.
As a kid, you're on a path, there's a plan laid out for you, and whether you intentionally break from the plan or follow it to the letter, there's this linear progression of growth, and an ultimate goal to strive for. You have allies, you have enemies, you have trials that you pass or fail, you have moments of catharsis, etc. You feel like part of a beautiful narrative, like the heroes in movies and books and tv shows and stories. You feel like there's a right and a wrong way to go, and some ultimate fate waiting for you at the end that will sum up what all of it meant.
July 18, 2019 | No Comments » | Topics: Funny Pictures |
July 18, 2019 | No Comments » | Topics: Funny Pictures |
When you see your ex gf happy so you have to sneak back into her life to ruin it again (sound on)
July 18, 2019 | No Comments » | Topics: Life Advice |
Self-doubt is normal. Everyone who has ever done anything outside of their comfort zone doubted themselves at some point.
Here's the thing though: you are tough. You are still here; you are reading this post and surviving in the world and that makes you tough, because this is a tough world to survive in. Think of all the things that life has thrown at you in your 20, 30, 50 years on this planet. And you made it through all of that.
And sure, I know that getting through some of that absolutely sucked, but you did it and you are a more complex, capable and wise person because of it. Whether you realize it or not, you learned from all of those crappy experiences.
July 17, 2019 | No Comments » | Topics: Links |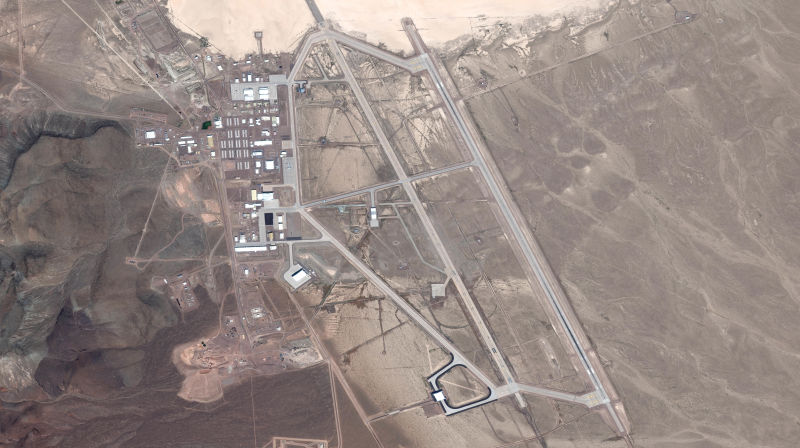 Here's What You'll Face When You Try to Invade Area 51 – Fox Trot Alpha
Goose Saves Stray Puppy From The Cold By Warming Him Under Its Wings – Ned Hardy
This stuff is like Viagra on Steroids! – Amazon
The Hottest Photos Of The Day – Caveman Afterdark
Elon Musk Announces Plan to 'Merge' Human Brains With AI – VICE
Joaquín 'El Chapo' Guzmán sentenced to life in prison plus 30 years, complains about NYC jail – NBC
Florida man attacks wife's lover with scissors and flees with his penis, police say – USA Today
Meet the 58-Year-Old Mom Vying to Become Sports Illustrated's Oldest Swimsuit Model – Maxim
Sorority Sisters At A Baseball Game (video) – Leenks
Warren Buffett to MBA students: This is what 'sets apart a big winner from the rest of the pack'- Make It
How Giving Up TV For A Month Changed My Brain And My Life – Fast Co
If you have flat feet like me, these help out tremendously with comfort when walking or running – Amazon
Latina ICE Agent Kiara Cervante goes viral for her attractive pics #IceBae – Trending Viewss
Dark Secrets of WWE: From the Writer's Room to the Ring – Pro Wrestling Stories
We tried the KFC Cheetos sandwich so now you'll have to – The Takeout
The 14 Worst NBA Contracts Ever – Gunaxin
The grim reality of millennials who rely on their parents for money: 'I pay for lunch at work, and I pay for my Netflix account' – Market Watch
Millennial Writer Cries at Work, Puts Mother on Speakerphone after Her Boss Corrects Her Spelling – Brass Pills
Pervert Getting that Upskirt Shot and Other Videos of the Day – Drunken Stepfather
Viral App FaceApp Now Owns Access To More Than 150 Million People's Faces And Names – Forbes
22 Books That Expand Your Mind and Change The Way You Live – Medium
Bianca Elouise's Insane Ass Is Back And Wetter Than Ever – Egotastic
Thank God it's Thursday: the four-day workweek some want to bring to the U.S. – Washington Post
How to Get Started Smoking Meat, According to a Third-Generation BBQ Legend – Thrillist
Outrage Ensues After Transgender Weightlifter Wins Double Gold – Sports Gossip
The Richest Person In Every State – How Much
Prosecutors drop groping case against Kevin Spacey – AP News
What To Expect From Marvel Studios At This Weekend's San Diego Comic-Con – Digg
July 17, 2019 | No Comments » | Topics: Products |
Werewolf Muzzle: Great for walking your dog and scaring the sh*t out of people
July 17, 2019 | No Comments » | Topics: The Dumping Grounds |
July 17, 2019 | No Comments » | Topics: Video |
Apparenty the guy shooting the video was at Footlocker purchasing all the stuff that was stolen from his car the previous night, when he found the dude who broke into his car wearing all the stuff he stole!
Favorite line from the video: DO YOU WANT THIS PROBLEM???
July 17, 2019 | No Comments » | Topics: Fight, Video |
When someone opens with a headbutt, you know they aren't messing around!
Related Videos:
Girl Keys Dude's Car
Crazy Ex-Girlfriend Punches A Guy In The Face, Refuses To Leave & Then Breaks His Door
Husband Films His Wife Throwing A Tantrum When He Says No To Her!
This guy' ex comes over to his house and starts destroying his car