January 17, 2019 | No Comments » | Topics: Poll |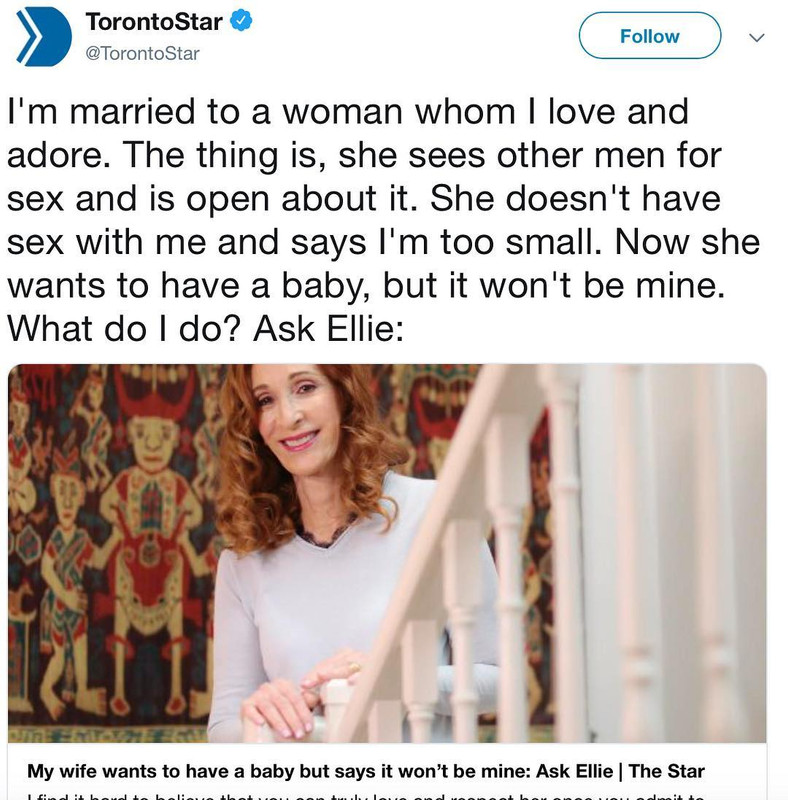 What should this guy do?
©
January 17, 2019 | No Comments » | Topics: WTF |
January 17, 2019 | No Comments » | Topics: WTF |
January 17, 2019 | No Comments » | Topics: Funny Pictures |
January 17, 2019 | No Comments » | Topics: Funny Pictures |
My mom coming back into my room finding me sleeping 5 mins after she woke me up
January 17, 2019 | No Comments » | Topics: Babes |
January 16, 2019 | No Comments » | Topics: Links |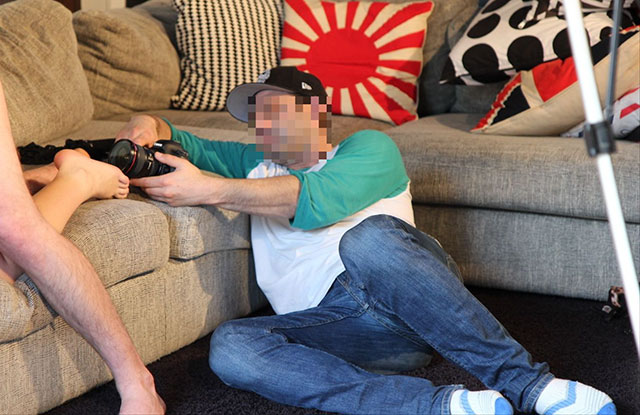 I Asked Cucks Why They're Obsessed With Watching Their Partners Cheat – VICE
The Surreal Nostalgia Of Arcade Longplays – Digg
The Stupid Idiot's Guide to Investing Your Little Bit of Money – Splinter
This Will Make Sure You Never Lose Your Dog Or Cat Ever Again! – Amazon
3 Important Life Skills Nobody Ever Taught You – Mark Manson
The Urge to Share News of Our Lives Is Neither New nor Narcissistic – Aeon
Massachusetts Attorney General Implicates Family Behind Purdue Pharma In Opioid Deaths – NPR
A 4-Year-Old Trapped in a Teenager's Body – The Cut
A Missing Teen Boy Was Allegedly Used As A "Sex Slave" By Several Men In Florida – BuzzFeed
The Millions Silicon Valley Spends On Security For Execs – Wired
Derrick Rose's Rape Accuser Now Has To PAY HIM For Losing Her Lawsuit Against Him – Sports Gossip
This Tiny Bluetooth Chip Doesn't Need A Battery Because It Harvests Energy From The Air – The Verge
Top Real Estate Warning Signs To Be Aware Of Before Buying – Financial Samurai
The 1994 Toyota Supra That Sold for $121,000 On Bring a Trailer Is Now at a Dealer for $500,000 – Jalopnik
The Real-Life Diet of Mat Fraser, the Fittest Man on Earth – GQ
Faith Schroder Slutty in Tulum of the Day – Drunken Stepfather
Secret Life of a Mormon Porn Star – Narratively
Must have for homeowners…the best security camera to keep tabs outside your home – Amazon
Transgender Woman Who Spazzed Out On A Gamestop Employee Speaks Out – Worldstar
37 Tourist Trap Restaurants That Are Actually Really Good – The Daily Meal
How to Raise a Confident Kid (But not an Arrogant Jerk) – Fatherly
'Martial arts master' is knocked out by an MMA fighter who vows to fight 'fake kung fu' – Daily Mail
Curvy girls with massive jugs (nsfw) – BB Blog
Feminists Respond To 'Janu-Hairy' Movement: It's Racist Not To Shave Your Armpits – Daily Wire
Weronika Bielik is very real and very spectacular – Trending Views
Emma Watson, Victoria Justice and Other Random Women – G-Celeb
#Beliveallwomen: Text Messages Saved Him From Her Rape Claim – Brass Pills
Smoking hawt college girl nearly newd – Ehowa
January 16, 2019 | No Comments » | Topics: The Dumping Grounds |
January 16, 2019 | No Comments » | Topics: Life Experiences |
(photo: @samuelmartins7)
My 18-year-old daughter died in a car accident on her way to school a few weeks ago. I'm going to try to convey what it's like.
Police officer shows up at the door: This will haunt me for the rest of my life. My fiancee and I were sleeping, as we work 3rd shift. The beating on the door was loud… I'm not sure how long he was there before it woke me up. It did not wake my fiance up. I looked out the window and saw an unmarked SUV but I could tell it was the police. I answered the door and he said my name. I answered "yes". He said my daughter's name and I said "yes". He said that she was in an accident (I knew what was coming next) and that she had expired. I went to my knees and made noises I've never heard myself make before. He got me inside to the couch and asked if anyone else was there. I told him my fiance's name as I was crying uncontrollably. He yelled her name a number of times and she came out. He started talking to her and she started yelling "Oh my God" and came to hold me. She and my daughter were very close.
January 16, 2019 | No Comments » | Topics: Life Experiences, TRUTH |
The information provided in this interview is for entertainment purposes only. We do not condone the sale or purchase of illegal drugs.
I've been drug dealing for the past 4 years now. I did have a year where I didn't sell anything but besides that, it's been pretty steady. The problem is, I just don't think I can stop. It's become an addiction. I don't give a fuck about getting high. I smoke weed and drink alcohol occasionally but, besides that, I haven't touched another drug.
There's probably a lot that has lead up to this point, starting from a young age, but 4 years ago I found the markets and Bitcoin. It was at a point in my life where things were low and I found drug dealing. My first package was a package of Xanax bars. I made $1,000 profit in about 4 days because, at the time, pressed bars weren't very well known so my prices were dirt cheap compared to everyone else's.
That's the moment things changed for me. The moment where I fucked everything up for myself.
4 years later, here I am. It's a fucking addiction. When I stop, it's for a month, max besides the one year I quit due to personal and OPSEC (Operational Security) related reasons. It's a craving I can't make go away. The adrenaline of doing something illegal, the money, the respect, the power you have over your little group of people…I don't know…it's impossible for me to explain so I'll explain the more addicted part now.