April 16, 2019 | No Comments » | Topics: Story |
A 40 year old man is suing his parents for getting rid of his extensive collection of porn. He estimated it was worth $28,940.72, but he's seeking $86,822.16 in damages.
The case dates back to October 2016 when a divorce forced the plaintiff to move back into his parents' house. He stayed with them for 10 months, living rent-free, but doing chores to pull his weight.
Around 10 months later, the man got his own place and moved out of his parents' home. His folks had reportedly delivered some boxes to his new home
However, when the boxes arrived, the man noticed many a number of his possessions were missing – in particular, his vast collection of smut. The defendants reportedly told him they had destroyed the entire thing, which was enough to fill 12 moving boxes.
April 16, 2019 | No Comments » | Topics: Jiu-Jitsu, Poll Of The Day |
My gf and I have been dating for about 6 months. We both go to the same school, so we see each other all the time, and are both going to graduate in June. We have had a great relationship, and I have no reason to dislike her. She is a rational, level-headed, and smart woman who I absolutely trust.
My gf is trained in Jiu Jitsu and I believe she is decently good (I've never seen her fight). She has been training at a fancy gym consistently since she started college 5 years ago. I have zero self defense training as I don't have the time or money to go to classes or a martial arts gym. I boxed briefly in early college but had to quit pretty early on because I got a new job.
April 16, 2019 | No Comments » | Topics: Work-Life/Goals |
(Photo by Mikito Tateisi)
As I talk to more and more people, it's become clear what the most common sticking point is: getting started. I don't think I've repeated any phrase as often as I've said, "Start small." No matter what it is that you're doing, whether you think you need to or not, whether you're changing your life or starting a new project, start small.
Stop trying to overhaul your entire life overnight. I know you want results, and you want them now, but trying to change every habit you have immediately is unsustainable. You didn't create all of your current habits in one day, so you're not going to replace them in one day. That's just not how it works for 99.99999% of people.
April 16, 2019 | No Comments » | Topics: Video |
This is how you raise a son
April 16, 2019 | No Comments » | Topics: Mixed Race |
April 15, 2019 | No Comments » | Topics: Links |
Three Former Cult Members on What It Took for Them to Finally Break Free – Mel Magazine
What It Feels Like to Smuggle 700 Grams of Cocaine in Your Stomach – VICE
This is one of those "Why didn't I think of that?" type products – Amazon
The hottest photos of the day – Caveman Afterdark
What a Year in Space Did to Scott Kelly – The Atlantic
Madison Beer Wears a Bra, Sucks on a Red Popsicle at Coachella – Egotastic
Facebook Showed Me My Data Is Everywhere And I Have Absolutely No Control Over It – BuzzFeed
Hands-On With The Samsung Galaxy Fold: More Than Just A Concept – The Verge
8 Ways to Read the Books You Wish You Had Time For – HBR
This Keeps Your Car Shiny Between Washes – Amazon
17-Year-Old Stanley Kubrick's Photos From 1940s New York Reveal That He Was Always A Genius – DeMilked
Steroids: Legal Loophole Wrestlers Used to Take to Obtain Them – Pro Wrestling Stories
How Do You Build a Healthy City? Copenhagen Reveals Its Secrets – The Guardian
Teen charged with battery after attempting 'RKO' wrestling move on principal – Yahoo
How To Identify A Toxic Culture Before Accepting A Job Offer – Fast Co
The Best Investment Decision I Have Ever Made – Darius Foroux
6ix9ine's Slovakian Collaborator Details Plan Used to Make Rapper Famous – Vulture
A damn fine collection of booty (nsfw) – Phun
How to Overcome Your Social Anxiety Without Talking to Anyone – Nick Notas
How The Average American Household Earns And Spends Its Money, Visualized – Engaging Data
Court documents reveal R. Kelly has only $650 to his name – COS
Billionaire Jack Dorsey's 11 'wellness' habits: From no food all weekend to ice baths – CNBC
Accountant Bullied At Work Stole £170,000 And Spent It On Women And Cocaine In One Weekend – Unilad
The Bulletproof Coffee Founder Has Spent $1 Million in His Quest to Live to 180 – Men's Health
The Saddest Words Ever Spoken Are, 'One Day I'll…' – Linkiest
Mona (Marilyn) Monroe, the $10-an-Hour Pin-Up Model – Messy Nessy Chic
Five Ways That Game of Thrones Made Brothels Sexier Than Ever By Dena, Madam of Sheri's Ranch (nsfw) – Flesh Bot
Emilia Clarke Shared 5 Photos From The Hospital After Having Two Aneurysms – Bored Panda
How Sylvia Browne Duped Millions As A "Psychic And Spiritual Leader" – All That Is Interesting
This 19 Year Old Manchester United Star is Getting Too Many Nudes Sent to Him – Barstool
Emily Ratajakowski Black Pug Bikini of the Day – Drunken Stepfather
The Fat Person's Guide to Facesitting – Broadly
Anti-vaxxers banned from raising money on GoFundMe – Independent
The Ladies of Coachella 2019 – G-Celeb
Josephine Skriver perfect round butt on vacation (nsfw) – Celeb J
April 15, 2019 | No Comments » | Topics: The Dumping Grounds |
April 15, 2019 | No Comments » | Topics: Useful |
If you forget people's names almost immediately after they introduce themselves, repeat back their name when you shake hands
Hi, I'm Sam"
"Hi Sam, I'm Jo, nice to meet you"
Repeating their name and looking at their face will help lodge it in your memory.
April 15, 2019 | No Comments » | Topics: Life Experiences |
(photo: @thomashaas)
I pondered this same question since I was 15.  About 15 years later I am qualified to answer this. I've owned 2.  08 Gallardo and 2015 Huracan.  How does it feel?  I will break this down into two parts–from an automotive/mechanical perspective and an emotional/human perspective.
 
Both were V10's and the moment you turned the key (or pressed the start button) you knew it was 10 cylinders.  They were proper to use a bull for their logo because it sounds like a really pissed off bull being woken up too early on a Saturday morning each time you fire it up.  Italians are about soul and lambos ooze soul compared to the other exotics and expensive cars I've owned. You feel alive when you drive them.  Driving a lambo is a very visceral experience.  It's loud, and you can feel the engine rumbling through your bones as you shift (all paddle shift these days) and downshift.  Everyone should experience a v10 downshifting hard through a tunnel at least once in their lives.  Every drive is an experience and I would find myself with a big grin on my face any time I drove them. 
April 15, 2019 | No Comments » | Topics: TRUTH |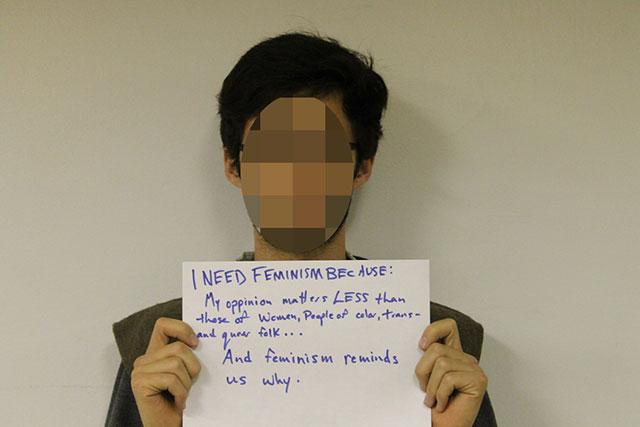 The concept of virginity was created because men are so egotistical, that they think that a penis can fundamentally change who a woman is. Meanwhile in real life our penises are pathetic when compared to the power of a vagina. Why do men say that women came from a mans rib, when it's self explanatory that we came from a vagina. I also believe that if there was an Adam an Eve, because of history and not #herstory, Adam probably ate the apple then blamed Eve.