November 7, 2018 | No Comments » | Topics: Man-Up |
"Nothing in the world is worth having or worth doing unless it means effort, pain, difficulty… I have never in my life envied a human being who led an easy life. I have envied a great many people who led difficult lives and led them well." ― Theodore Roosevelt
Ease isn't your friend. It's your enemy.
It stands as a false ideal, something to aspire to have in the present, without having earned it.
And do we ever really earn ease?
Ease, laziness, they're regression. They're waste.
They rip from us our potential, and the life we can potentially create, and yet we constantly heed their siren-like call and settle into their grasp, ignorant of the fact that they oppose the act of living, they poison potential, they crush creation.
Ease isn't an ally, it's a devious, son-of-a-bitch of an enemy that clouds the true path.
It's a path where we find what we're made of, where we create something better than what we have, where we discover meaning, purpose, and pride.
It's in struggle, strife, and pain, it's in effort, hard work, and battle, that we create power.
Nothing good has ever come from a quest for ease. 
Check out the rest of the article at Average2Alpha
November 7, 2018 | No Comments » | Topics: Poll |
Which 2 skills are you acquiring?
©
November 7, 2018 | No Comments » | Topics: Sports |
Stylebender is a savage 
November 7, 2018 | No Comments » | Topics: Babes |
November 6, 2018 | No Comments » | Topics: Links |
Yes, Everyone on Instagram Is Having More Fun Than You – Outside
The Chinese Farmer Who Live-Streamed Her Life and Made a Fortune – New Yorker
The beauty of used underwear – Dazed
This Water Bottle Sold Its Soul To The Devil, How else can you explain just how impressively it works? – Amazon
Newlyweds die in helicopter crash less than 2 hours after wedding – AOL
Someone skipped the class where they told you that 50 years ago this wouldn't have been a family either – Imgur
5 Romantic Things You Can Do Without Having To Look Up From Your Phone – Waterford Whisper
Seinnheiser vs. Beats headphones after being subjected to comparable activities and length of use – Imgur
Why You Should Stop Trying to Find Your Soulmate—And What to Do Instead – Time
What billionaires want: the secret influence of America's 100 richest – The Guradian
How Identity, Not Issues, Explains the Partisan Divide New research has disturbing implications – Scientific American
5 Tactics Used By Passive-Aggressive Arguers (And The Best Forms of Defense) – Robert Greene
Analyzing Lego Porn, the Fetish That Will Ruin Your Childhood – Motherboard
How to Fly First-Class for Under $1,000 – Traveler
Cum for Me: Intimate photographs of men and women at the point of orgasm – Dangerous Minds
Smaller than a pack of gum, ultra strong, and brilliantly designed for smooth glides, this keyring holds up to 10 keys with no jingle and can withstand the toughest conditions – Amazon
Why Are People Fleeing Central America? A New Breed of Gangs Is Taking Over – WSJ
Matt Barnes Asks Judge To Decrease His $20K/Month Child Support Since He Has Full Custody Of His Kids – Total Pro Sports
Where Do Our Sex Dolls Go After We Die? – Medium
Elizabeth Hurley Bouncing Erotica of the Day – Drunken Stepfather
Why My Wife Matters to Me More Than My Children – BrightSide
The Galaxy's First Luxury Space Hotel Is Now Accepting Reservations, It's 200 miles up and $792,000 a night – Maxim
Natural Stress Reduction 101 – Tata
Hot girl takes a selfie with her heavy hitters! – Ehowa
Instagram model Taylor Vecchia isn't new to being linked to athletes, especially NBA players – Sports Gossip
Starship Troopers: One of the Most Misunderstood Movies Ever – The Atlantic
Meet College Coed Mackenzie From Alabama – Busted Coverage
Entitled model attacks bouncer, then gets punched in face – Trending Views
Meet Insta Model Adriana Conti – G-Celeb
November 6, 2018 | No Comments » | Topics: The Dumping Grounds |
November 6, 2018 | No Comments » | Topics: TRUTH |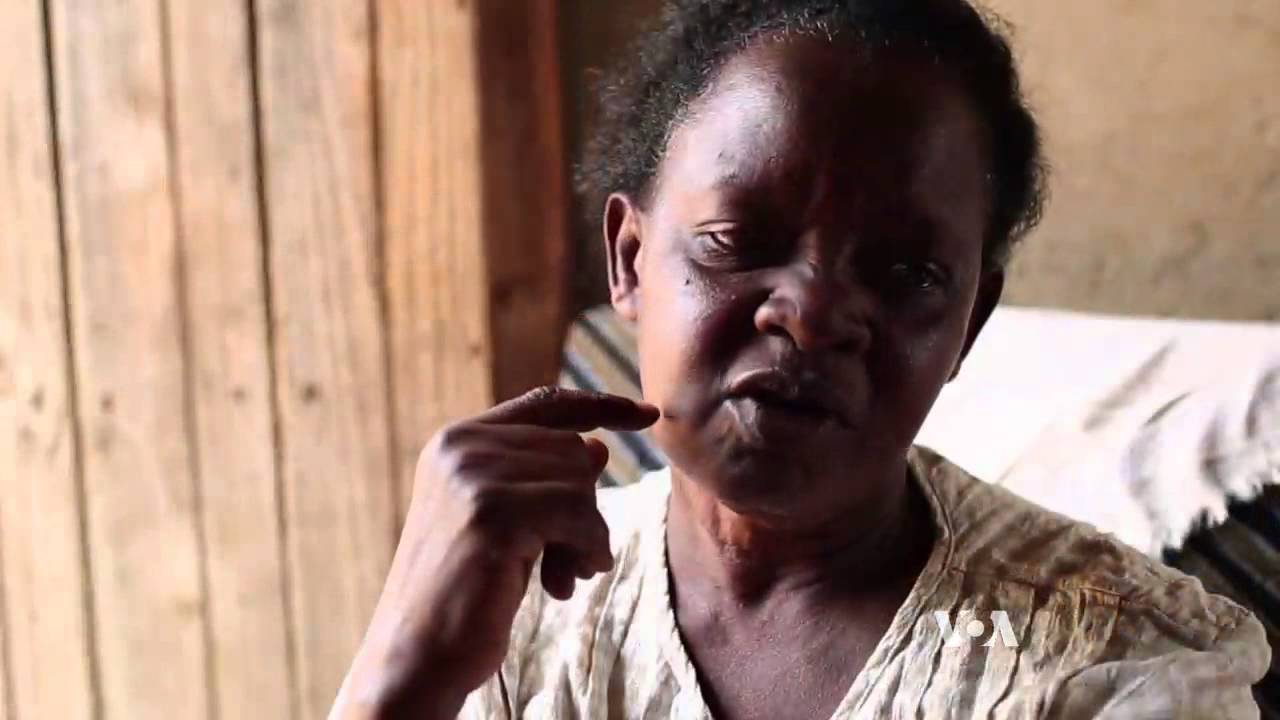 1. I am the only survivor of my family. I was only 19 years old when the genocide took place. My parents, three sisters and two brothers were killed in Gitarama on the 14th April.
When the killing began, my family escaped in many different directions. My two brothers and younger sister, then aged 14, escaped to Butare. Along the way my other sister and I separated from my brothers, managing to hide in a trench.
On 16th April we were discovered by some local villagers, who had joined with the interahamwe. We pleaded with them to leave us alone. We were extremely lucky, because they did just that. At around 2.00pm, still on the 16th, we naively believed that the situation must have improved. We came out of the trenches.
The killers mocked us saying: "Aha, it is the girls. Let's go and 'liberate' them. We must give them something to celebrate." They took us and another girl who was carrying a baby, to a nearby hill. We passed a roadblock where we saw that people were being killed. Right in front of us people were forced to squat on the floor and were then macheted or killed with a masu. A big truck was on standby where the bodies were piled on and taken away.
When they were tired of killing, the men came to us and ordered us to take off our clothes. They each in turn raped us. One man pleaded with the others to leave my 14 years old sister alone, saying she was only a kid. The other men laughed and said, that we were all going to be killed anyway. That we would have to chose between rape or a cruel death. They raped my 14­year­old sister. I stopped feeling my pain. I wanted to protect her, but I couldn't. After raping us they gave us food to eat by the roadside.
November 6, 2018 | No Comments » | Topics: Story |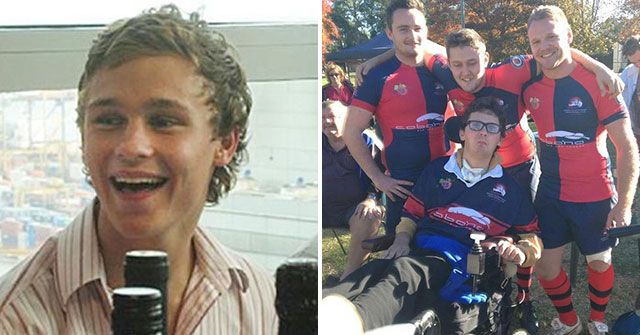 In 2010, a teenage rugby player in Australia named Sam Ballard accepted an unusual dare at a party: swallow a live garden slug. The experience left him paralyzed and with significant brain damage, and on Friday (Nov. 2), Ballard died in a Sydney hospital at the age of 28.
In an interview with The Sunday Project, one of his friends said they were having a "wine appreciation night, trying to act as grown-ups and a slug came crawling across."
"The conversation came, 'should I eat it?'
"Off Sam went. Bang. That's how it happened."
Within days of eating the slug, Ballard noticed pain in his legs.
Doctors determined that the Australian man had contracted eosinophilic meningitis — a rare disease that affects the membranes of the brain and spinal cord — from the slug, which was infected with the rat lungworm parasite.
November 6, 2018 | No Comments » | Topics: Video Games |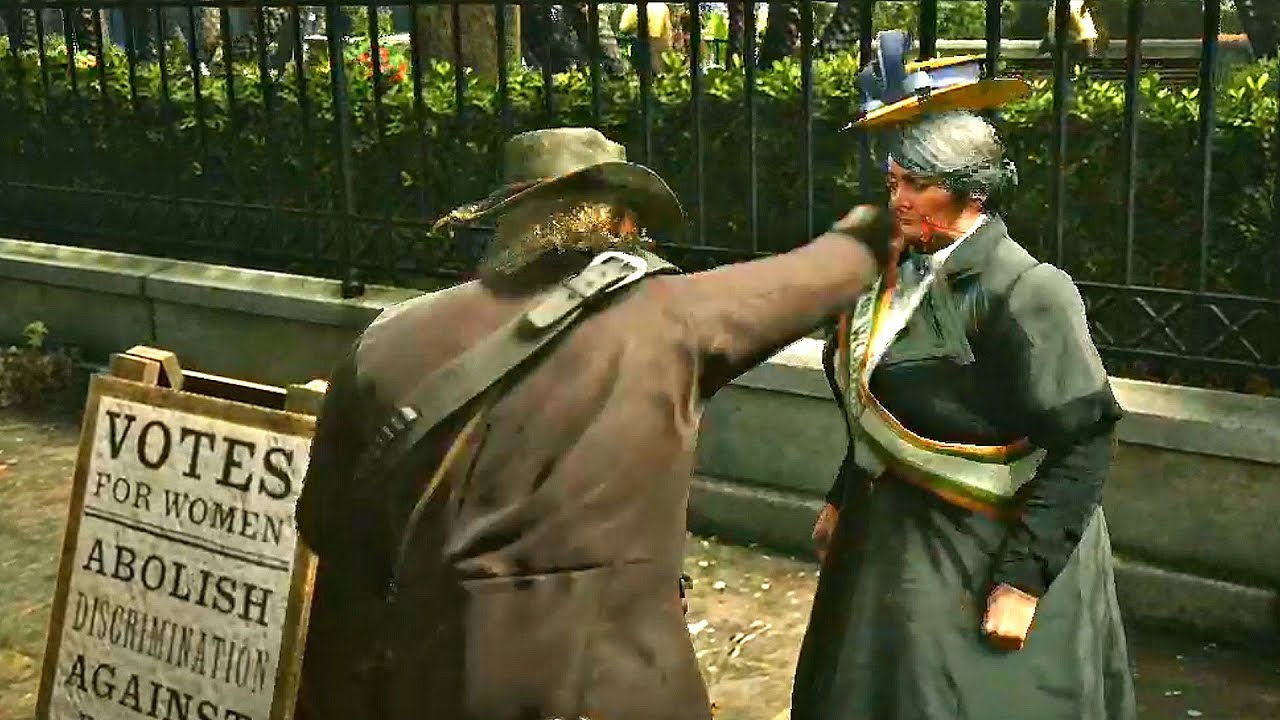 Red Dead Redemption 2 gives the player the choice to act in a variety of ways, with their actions ultimately affecting their moral rating and the way they are perceived by other characters.
Some gamers are now using free will to attack a suffragette character who can be seen in the the industrial city of Saint Denis, campaigning for her right to vote. Standing beside a 'Votes for Women' sign on a public street, a woman can be heard shouting "let me vote! I can say this all day!" over and over again. She has quickly gained the title of one of the more annoying characters in the game.
A YouTuber by the handle Shirrako uploaded a video entitled, 'Red Dead Redemption 2 – Beating Up Annoying Feminist', where he punches the woman in the face. Check out the video below.
November 6, 2018 | No Comments » | Topics: Music |
Check out this new video that the homie sent over. It's from gritty indie pop artist Van Bellman. The video is a mix of vintage old time visuals meets zombie apocalypse. It's rock'n'roll vibes tells the story of a gothic love triangle with sexy women.