June 19, 2018 | No Comments » | Topics: Facts |
A guy from Sweden rode his bicycle to Nepal, climbed Everest alone without Sherpas or bottled oxygen, then cycled back to Sweden again. (article)
For his 1996 ascent, Kropp left Stockholm on October 16, 1995, on a specially-designed bicycle with 108 kg (240 lb) of gear and food. He traveled 8,000 miles on the bicycle and arrived at Everest Base Camp in April 1996. Following a meeting of all of the Everest expeditions on the mountain at the time, it was agreed that Kropp would attempt to summit first. On May 3, Kropp climbed through thigh-deep snow and reached a point 300 feet from the summit. However, he decided to turn around because it was too late in the day and if he continued, he would be descending in the dark. While Kropp recovered from the ordeal at base camp, the 1996 Everest Disaster unfolded. He helped bring medicine up the mountain. Three weeks later, on May 23, he again tackled the mountain, this time successfully summitting without extra oxygen support. He then cycled part of the way back home.[2] He returned to Everest in 1999 with his girlfriend Renata Chlumska to undertake a cleanup, during which they removed 25 discarded canisters from the mountain. They also successfully summited together.
June 19, 2018 | No Comments » | Topics: Life |
June 19, 2018 | No Comments » | Topics: Man-Up |
No man is more unhappy than he who never faces adversity. for he is not permitted to prove himself. ~ Seneca
In our society, it's the man who is born into wealth who is viewed as being blessed with a gift that he did not have to earn. But it is the man born into much adversity who is given the greatest gift of all: the gift to test his mettle, to prove his worth, to see what he is, indeed, made of.
It's while this man is facing obstacle after obstacle that, if he so chooses, will acquire far more grit and toughness than his counterpart who's faced little in the way of tribulation.
Great men aren't always the ones we read about in history books. They're often the men who faced life as men, who refused to refuse responsibility, who took what was coming on their feet and made the lives of those around them not only better, but possible.
Our society judges success numerically. It's normally what a man's done or what he's acquired that we judge him on. The true value of a man, however, isn't found in his bank account or on his property, but within him. It's difficult to explain the importance of this fact because everywhere you go and everyone you talk to will likely judge you on the former rather than the latter. But it's their judgment that you cannot fret over nor take to heart.
June 19, 2018 | No Comments » | Topics: Clips, Funny Pictures |
"What the fuck you stopping for, stupid ass?!"
June 19, 2018 | No Comments » | Topics: Babes |
June 18, 2018 | No Comments » | Topics: Links |
How To Accept Financial Help From Your Parents Without Feeling Like A Deadbeat Loser – Financial Samurai
Historical Events You Should Never, Ever Google Image Search – Ranker
Why You Can't Really Trust Negative Online Reviews – NY Times
How the Lakers can land LeBron, Kawhi and Paul George – ESPN
Following years of struggling with insomnia off and on, I've picked up a few tricks for having a better night's sleep, and a top-notch set of blackout curtains is one of them – Amazon
Russia set to raise retirement age above male life expectancy – Independent
Understanding Maslow's Theory of Self-Actualization – Thought Co
The Mafia Is More Powerful Than It's Ever Been – Slate
15 Aphrodisiacs for Better Sex – Goop
Why Living in a Poor Neighborhood Can Change Your Biology – Nautilus
Head of VW's Audi arrested in Germany over diesel scandal – Reuters
Hot Girl Gets A Surprise During Live Stream – Leenks
Poll: Kim Jong Un has higher approval among Republicans than Pelosi – The Hill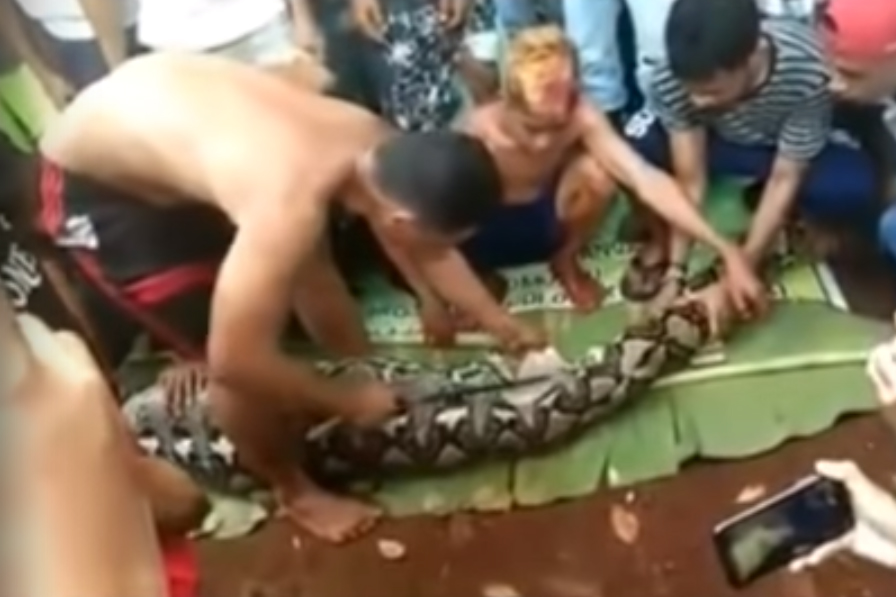 Woman swallowed whole by 23-foot python – AOL
Demi Rose perfectly fills out a bikini – Drunken Stepfather
The Ultimate Guide to Intermittent Fasting – The Cut
Remember The Name: Lucia Javorčeková – Linkiest
Teen Shot In Face As Part Of Social Media "No Lackin" Challenge – All That Is Interesting
All-you-can-eat offer bankrupts Chinese hot pot restaurant in just two weeks – ABC
A child broke a $132,000 piece of art, and his parents are being asked to pay for it – Insider
The 10 Best Engines Of The Last 20 Years – Jalopnik
17 Food Combinations That Sound Awful But Are Actually Genius – BuzzFeed
Nina Agdal, Scarlett Johansson and Other Random Women – G-Celeb
George Lucas reveals his plan for Star Wars 7 through 9—and it was awful – ARS Technica
Trump to launch sixth military branch, the Space Force – Tech Crunch
June 18, 2018 | No Comments » | Topics: The Dumping Grounds |
June 18, 2018 | No Comments » | Topics: Life Experiences |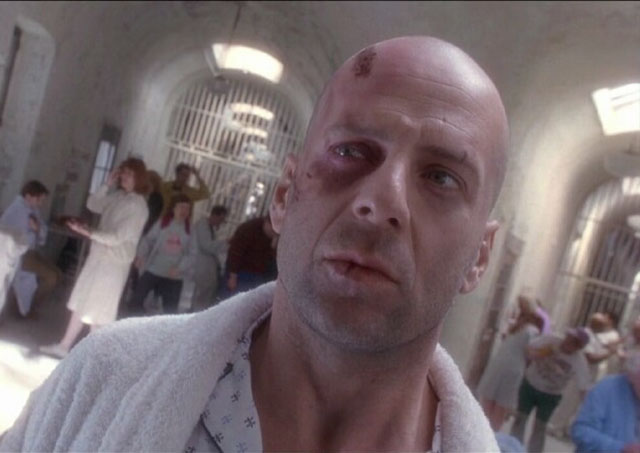 I went mad once. I even was institutionalized and put under antipsychotics. I was conscious of it, at first, I guess it was because I'm introverted. I noticed my mind was working awkwardly, logical actions started to seem illogical. Things like Why am I stuck in this line when I could just walk over that table and get to the door?. Another symptom was that the stress was gone, things that normally worried me wouldn't cause me anxiety. I felt so light, so good, so confident, full of energy (and I haven't been sleeping well lately), and colors looked brighter. I'm a pretty shy person, but in that time I could talk to anyone of anything without feeling uncomfortable. I was concerned about this changes, so I told my parents that I believed I was going crazy. They told me that there was no way that I was crazy, because crazy people don't know they are crazy. They told me that my extraversion was a sign of maturity.
Days passed and the symptoms worsened, I stopped sleeping because I found it unnecessary, and not only I kept questioning normality, but also I started questioning reality. If reality is just stimuli interpreted by my brain, then does objetivity actually exists? what is the difference between a dream and reality if both are dependent on the brain? what if reality is just like a non-lucid dream, what if it just had turned lucid, and now I'm able to control it? Maybe that is what people call awakening, maybe that is what people call enlightening, they got it all wrong!. And I googled it, and people talked about life being a dream, and it reinforced my theory.
And then I became a god.
June 18, 2018 | No Comments » | Topics: Fascinating, Interesting |
Tinder in Japan 
June 18, 2018 | No Comments » | Topics: Man-Up |
Grit, as a personality trait, isn't just a synonym of persistence, toughness, and ambition,but a culmination of them. And yet, grit is more. It's everything mentioned, but with the addition of passion.
Grit is a man passionate towards along term goal, and his resilience on the road to achieving it. Just as the great warrior – Alexander the Great, for example – had grit, so does the entrepreneur. The man trying to lose 30 pounds needs grit to lose that weight, just like the boxer needs it to win the title, and to keep it.
Rocky Marciano had true grit, as did Joe Louis. Churchill and Napoleon had it in spades. Grit separates the strong from the weak, the courageous from the fearful.
Although grit is a focused man on a mission, it isn't the hot shot rising to stardom, seeking fame. A man with true grit is stoic and silent in the face of his trials. He's humble.