September 17, 2019 | No Comments » | Topics: Video |
A minute of silence for this fallen soldier
September 17, 2019 | No Comments » | Topics: Life Advice, Man-Up |
Felt like shit today. I felt lethargic, and I didn't want to run, but I forced myself to just do it, and now I feel 100% better. I would think after all these years of forcing myself to do shit I know I should do but don't feel like doing that I wouldn't indulge those weak thoughts and it wouldn't be so much of a struggle. Not the case though. The only thing that's changed is now I know for sure I won't listen to my inner bitch, and I'll just go out there and get it done, and I'll always feel better afterwards. Getting over that feeling of procrastination and being lethargic is one of the great factors in living a full and energetic life. Learn to force yourself to do shit. #conqueryourinnerbitch
September 16, 2019 | No Comments » | Topics: Links |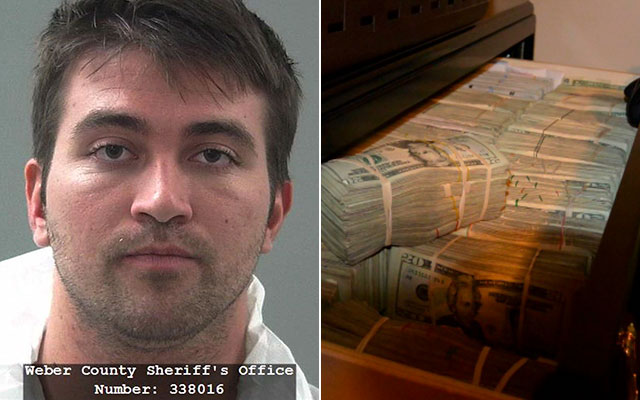 The rise and fall of an Eagle Scout's deadly fentanyl empire – AP News
This School Started A 'Comfort Closet' So Kids In Need Can Secretly Grab Hygiene Items And Clothes – Ned Hardy
The hottest photos of the day – Caveman Afterdark
This scale calculates 11 essential measurements, including body weight, BMI, water percentage, skeletal muscle, protein, bone mass, muscle mass, fat-free body weight, body age, basal metabolism, and body fat percentage and is accurate! – Amazon
How to Be Thankful For Your Life by Changing Just One Word – James Clear
This Mom Started A Business Where Women Can Crowdfund Their Plastic Surgery
– Ruin My Week
The 100 best films of the 21st century – The Guardian
How to Disagree with Someone More Powerful than You – HBR
NY finds $1B in hidden transfers by family behind OxyContin – AP News
Deranged man walks around Italy punching women in the face – Trending Views
He Served the Longest Sentence of Any Innocent U.S. Inmate – The Atlantic
Sony Launches 63-Foot 16K Crystal LED Display That Costs More Than $5 Million – Maxim
This garden hose will make your life easier, it never tangles, or twists and is super easy to store – Amazon
A day in the life of a 34-year-old early retiree who lives in NYC, grew his net worth to $1.25 million in just 5 years – Business Insider
Google's new addiction recovery website is more useful than a Google search – The Verge
Kylie Jenner in Playboy Magazine – Phun
12 Phrases That Can Be Harmful to Your Kid, and 12 Things to Say Instead – Bright Side
The 6 Worst Things About Online Dating For Guys – Brass Pills
18 Beautiful European Cities You Can Actually Afford to Visit Right Now – Thrillist
Sofia Vergara Bikini Throwback of the Day – Drunken Stepfather
Make It Easier for People to Get to Know You – The Art Of Manliness
Miley Cyrus Underboob Selfie (nsfw) – The Slip
Yes, Priests Air-Bombed a Russian City With Holy Water to Stop All the "Drinking" and "Fornication" – VICE
Emily Ratajkowski Thrilled Beyond Words to Attend Some Fashion Event – Egotastic
Scarlett Johansson, Selena Gomez and Other Random Women – G-Celeb
September 16, 2019 | No Comments » | Topics: The Dumping Grounds |
September 16, 2019 | No Comments » | Topics: Story |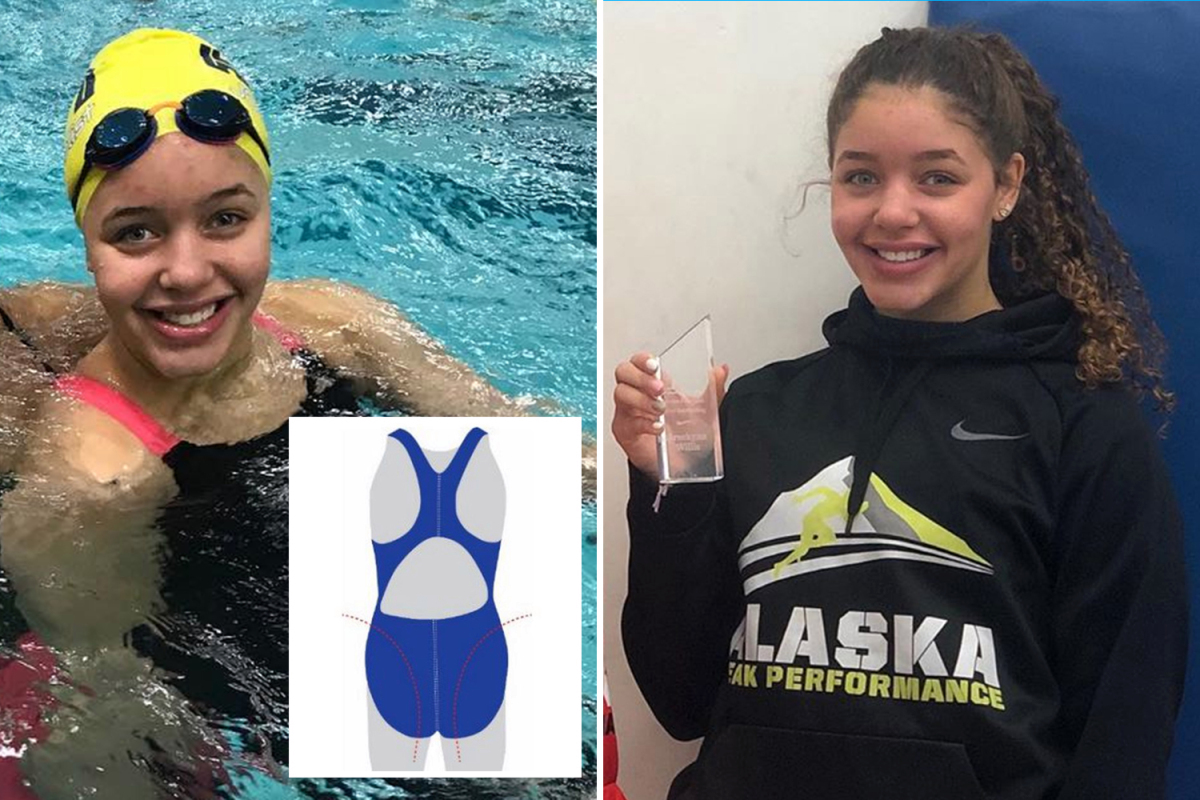 After months of training and conditioning in preparation for a high school swimming competition, a 17-year-old student has been told that her victory was overturned through disqualification as a result of an apparent swimsuit wedgie.
The incident at Dimond High School in Anchorage, Alaska, has stirred up accusations of racism, with people claiming the naturally "curvy" mixed-raced student cannot control the way certain swimsuit fit her.
September 16, 2019 | No Comments » | Topics: Fight |
If you grew up in the 90s, there's pretty much no way in hell that you're not a fan of Saved By The Bell and that's why new pieces of content regarding the show are always warmly welcomed.
A couple of days ago it was apparently the 27th anniversary of Zack and Slater's iconic fight in the hallways of Bayside and a dude named Mike decided to break down the slugfest to celebrate it. That doesn't sound great when you write it down, but trust me when I say that this is absolutely worth two minutes of time because he absolutely nails what's going on through both characters' heads as they engage in the classic scene
September 16, 2019 | No Comments » | Topics: Fascinating, Interesting |
A 32-year-old living in Abu Dhabi, and who just last year posted an image of his repayment schedule for the nearly $400,000 loan he took out to invest in crypto. His schedule, which began in January 2018, will see him pay a little over $8,000 a month toward his loan until the end of 2021. "Still 3 and half years to go until I'm freed," he wrote in 2018. "Until then, I'm working for nothing and I'm at 85 percent loss. I hope it gives you a lesson."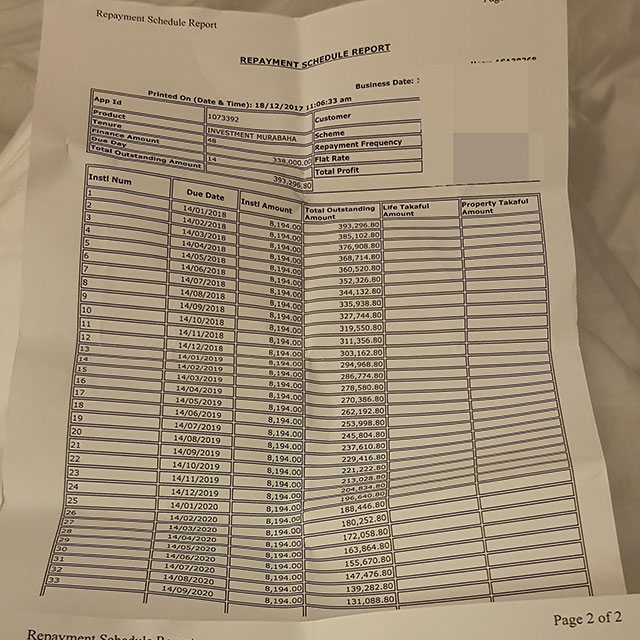 September 16, 2019 | No Comments » | Topics: Poll Of The Day |
Cop Begs for Her Life After Fugitive Pulls Out Gun
A police officer's bodycam shows the moment when a suspect pulled a gun on her. The video shows Officer Brianna Tedesco walking down a dark road to check out a suspicious vehicle with out-of-state license plates. She questions the man behind the wheel, who claimed to be taking a nap. When Tedesco asks him to produce a driver's license, he tells her that he doesn't have one. What officer didn't know at the time was that the man is a fugitive and wanted for murder.
Should this woman be a police officer?
©
September 16, 2019 | No Comments » | Topics: Man-Up |
Many of us feel obligated to put in as much time at work as we can. This is something that J.R. Storment, co founder of Cloudability knows all too well. The self-described "workaholic" admits to not taking more than a week off work in the last eight years. But now the father is urging parents to put 'family before work' after the sudden death of his eight-year-old son.
September 16, 2019 | No Comments » | Topics: Motivation |