January 10, 2019 | No Comments » | Topics: Funny Pictures |
January 10, 2019 | No Comments » | Topics: Funny Pictures |
January 10, 2019 | No Comments » | Topics: Funny Pictures |
When you're having an argument with your girl in public, but you're not trying to draw attention
January 10, 2019 | No Comments » | Topics: Compilation |
January 9, 2019 | No Comments » | Topics: Links |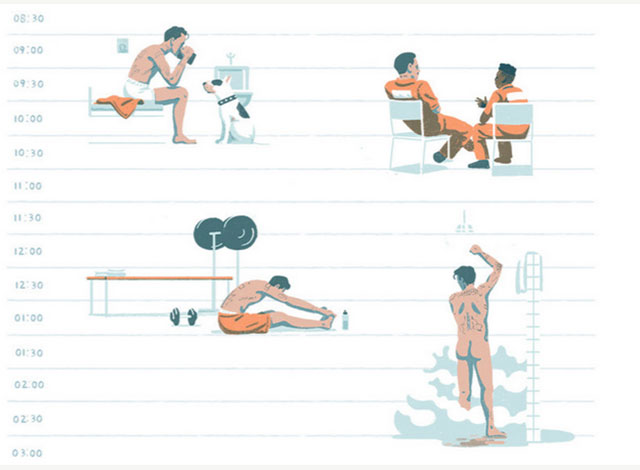 What 24 Hours In Prison Is Really Like – The Marshall Project
When You Give a Teacher a Gun – GQ
The Most Efficient Way To Pack A Suitcase – Amazon
Do You Make These Thinking Errors? – Darious Foroux
All The Questions You Totally Had About How Old People Have Sex, Answered – Mel Magazine
Cyntoia Brown, Teenage Sex Trafficking Victim Sentenced To Life For Murder, Granted Clemency – Boston
Judge throws disrespectful mom in prison for laughing at victim of drunk driver – Trending Views
This Is How To Have A Long Awesome Life: 7 Secrets From Research – Barking Up The Wrong Tree
Woodstock Will Return This Summer, For Its 50th Anniversary – NPR
Hot girls with hard bodies – Leenks
Four Kids Break Into Houston Carmax, Crash $800,000 Worth of Vehicles in the Lot – Jalopnik
This Woman Makes $80 An Hour To Cuddle With Random People – Barstool Sports
Amber Rose is Naked of the Day – Drunken Stepfather
Amazon Boss Jeff Bezos Announces He Is Divorcing Wife Of 25 Years – Forbes
Everything I need in a pocket knife, and not one thing I don't – Amazon
I Posed as Someone Addicted to Pills to See How Drug Dealers on Facebook Operate – Tonic
Hunter boasted on dating app about poaching deer — not realizing her potential suitor was a game warden – Fox News
How Two College Roommates Started An Online CBD Business And Make 15k/Month – Starter Story
These Are the Top 10 Places to Retire in 2019, Ranked – Maxim
Maybe Don't Brag to Your Roommates About Your $10 Million Lottery Ticket – VICE
5 Ways to Cement In That Low Self-Esteem FOREVER – Brass Pills
Margot Robbie, Ashley Tisdale and Other Random Women – G-Celeb
Look at these GANGSTAS when they get handed a long sentence – Instagram
Transgender woman assaulted in North Carolina bathroom – USA Today
After a catastrophic first term, Venezuela's Nicolas Maduro is arguably the world's least successful president – Economist
Sarah Hyland Bikini Candids – The Slip
10 Unobvious Signs That Your House Is Being Watched by Robbers – Bright Side
January 9, 2019 | No Comments » | Topics: The Dumping Grounds |
January 9, 2019 | No Comments » | Topics: TRUTH |
The alarm goes off at 6:15 a.m., but I've already been half awake, tossing and turning for the last couple of hours. I slither out of bed, turn on the shower and stand in the mirror in my usual morning daze.
I don't look into the mirror, why bother? My soul is gone, and I can't stand the person looking back at me. Before brushing my teeth, I open the drawer and without hesitation, quick as I can, I grab a couple of pills. In one motion I swallow the "relief" and guzzle some water. I take a peak at the bottle. Oh no. I just had 120 last week, now I'm down to 20 or so. My heart begins pounding, my mind begins to race, and my entire body begins to sweat. Of course, I've been sweating for several hours because while I slept my withdrawals have begun. As I step into the shower I begin to wonder, where will I get more this time? Here we go again.
I brace myself for the pain. I slowly get into the water and each drop is like a bullet at close range hitting my skin. Do I wash my hair? I know that is going to hurt even worse. I know this comes from the pain pills. What I will later learn is the pain comes from the lack of endorphins my body has stopped making. My achy body is an open canvas of raw nerves. I hurry through the shower, hoping the pills will kick in. As I dry off, I find myself fishing for more pills. I know I shouldn't. I'm running low fast. But, as always, I can't stop myself. This time, I grab two Norco (a pain pill) and one Soma (a muscle relaxer). I have to go to work soon so I don't want to be too high. Oh, what the heck, one more muscle relaxer won't hurt.
January 9, 2019 | No Comments » | Topics: Answers |

Who was the most brutal SS officer?
Oskar Dirlewanger, no questions. He was hated by the friends and foes alike. He was so cruel – and so hated – that there was an unofficial reward in Wehrmacht for killing him.
Oskar Dirlewanger was a convicted paedophile and criminal. Dirlewanger is invariably described as an extremely cruel person by historians and researchers, including as "a psychopathic killer and child molester" by Steven Zaloga, "violently sadistic" by Richard Rhodes, "an expert in extermination and a devotee of sadism and necrophilia" by J. Bowyer Bell, and "a sadist and necrophiliac" by Bryan Mark Rigg. According to Timothy Snyder, "in all the theatres of the Second World War, few could compete in cruelty with Dirlewanger".
January 9, 2019 | No Comments » | Topics: Story |
A man who spent three hours licking a doorbell as a family slept inside is being hunted by police.
Roberto Daniel Arroyo, 33, was captured taking part in the bizarre act on the Dungans' home CCTV in Salinas, California, on Saturday morning.
The clear footage shows the man leaning his head against the intercom outside their front door and licking the doorbell from several different angles.
He carried on licking for three hours.
The Dungan parents were not at home at the time, however their children were sleeping inside, but did not wake up.
They had installed the doorstep camera a month before and were alerted to movement at about 5am, when they reviewed the footage to find the disturbing images.
"I thought, boy there's a lot of traffic," Sylvia Dungan told KION 5/46 News.
"I go, '5am in the morning?' My son doesn't get home till 6am, well then who the heck is that?"
January 9, 2019 | No Comments » | Topics: Sports |
Andrew Golota quits in his corner against Mike Tyson. The corner gives 2 shits about their fighter