June 12, 2018 | No Comments » | Topics: TRUTH |
1. "I'm 33. I never learned how to ask a girl out, even though several of them asked me out, and it led to some very shallow relationships. In university, I was in clubs that kept me very busy and had little time for a social life. I got into World of Warcraft for a year, picked up drawing as a hobby … and then suddenly I was 27 and worked in an office where every girl is at least 40 and usually divorced with kids, and I honestly had no idea how to ask a girl out or even realize if she was interested in me. Fast forward five years. I have a relatively successful career, work 12-hour days and … well, nothing has changed. I thought about helping nature a bit by paying for it. But the one time I ended up in a bar of ill-repute, I was disgusted. I am honestly not worried about not having had sex. I'm worried about living my entire life alone."
2. "I have social anxiety problems, and between college and work, I have no time for a social life anyways. Even if I had time for a social life, it wouldn't really work out anyways because I don't share the same interests that most people do, and the only other people who share my interests also suffer from social anxiety problems. I've tried having an interest in what people in general do, like going to bars or parties and talking with them, but it's just not working."
June 12, 2018 | No Comments » | Topics: Facts, Interesting |
During the Cold War the CIA considered dropping dropping enormous condoms labeled "medium" over the Soviet Union to demoralize the Soviet male population (article)
Following World War II, Frank Wisner helped found the Office of Policy Coordination. Officially, its mission was refugee assistance and working with the International Red Cross. Its actual mission involved covert actions against the Soviet Union. Wisner was a wily, charming, Southern aristocrat who was forever changed when he witnessed the brutal Soviet occupation of Romania. His office invested heavily in psychological warfare, which was still a relatively new concept. Ideas that came from the office included delivering American toiletries across the Iron Curtain (to demonstrate superior Western standards of comfort) and airdropping enormous condoms labeled "Medium" onto the Soviets, to demoralize them against an anatomically superior American army. (Sadly, this plan was never carried out.)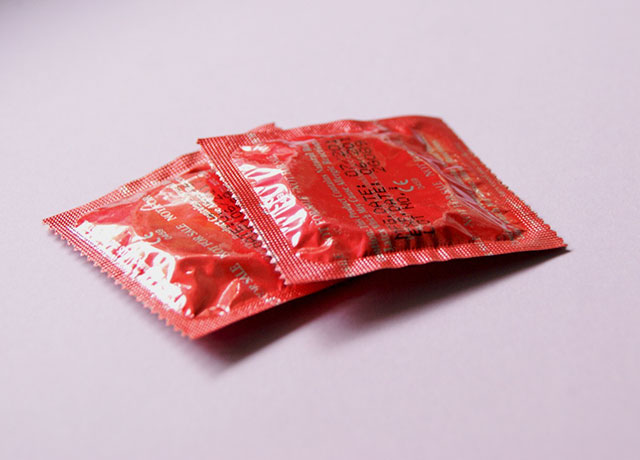 June 12, 2018 | No Comments » | Topics: Interesting |
In jails and prisons around the world, tattoos can become a significant part of an inmate's uniform, not only marking the crime they're in for but also serving as a way to communicate with others. In Russia, for instance, a dagger through the neck suggests that an inmate has murdered someone in prison and is available to carry out hits for others-meaning, if you see that guy walking toward your cell once all the guards have disappeared, you should run the fuck away.
Arkady Bronnikov is regarded as Russia's leading expert on tattoo iconography. He was a senior expert in criminalistics at the USSR Ministry of Internal Affairs for over 30 years. 
As part of his duties he visited many correctional institutions of the Ural and Siberia regions, where he interviewed and photographed thousands of convicts. He regularly helped solve criminal cases across Russia by using his collection of tattoos to identify culprits and corpses.
He released a collection of around 180 photographs of criminals locked up in Soviet penal institutes. Russian Criminal Tattoo Police Files, published by FUEL, is probably the largest collection of prison tattoo photographs to date, at 256 pages.
The tattoos on this inmate mimic those of higher ranking criminals. They indicate the bearer has adopted a thief's mentality. However, he does not wear the 'thief's stars;' he is not a 'vor v zakone' or 'thief-in-law,' and therefore holds no real power among this caste.
IMAGE: © ARKADY BRONNIKOV / FUEL
June 12, 2018 | No Comments » | Topics: Man-Up |
(photo: @withluke)
"If you want to live an exceptional and extraordinary life, you have to give up many of the things that are part of a normal one." -Srinivas Rao
The larger mob of society will never experience true success.
Why?
Because this majority is unwilling to become the CEO of their life — they'd rather someone else call the shots.
They are unwilling to take risks, to fail publicly, and be forced to try again after getting knocked down.
They are unwilling to sacrifice what is good for what is great.
In short, they are unwilling to give up their "normal" life.
But this is what is required to live an extraordinary life. You must give up the "normal" life for something far more valuable.
Evolving is painful.
The more you evolve into the best version of yourself, the more you'll be required to give up. You'll reach a point where you'll no longer be able to tolerate negative relationships. Eating bad food. Spending your time on time-wasting activities.
Giving these things up is painful. Most people aren't willing to do what needs to be done.
June 12, 2018 | No Comments » | Topics: Clips |
President Trump and North Korea's Kim Jong Un meet for the first time 
June 12, 2018 | No Comments » | Topics: Babes |
June 11, 2018 | No Comments » | Topics: Links |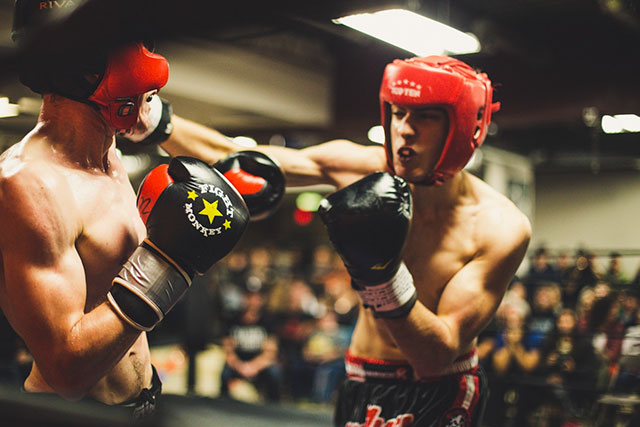 The 74 Essential Things Every Man Must Do to Fully Experience Life Before He Dies – Knowledge For Men
10 Brutal Realities Of Life After The Nuclear Apocalypse – Listverse
Caring for Your Introvert…The habits and needs of a little-understood group – The Atlantic
40 of the Best Villains in Literature – Literay Hub
32 Times the Japanese Were Light Years Ahead of the Game – Bright Side
Dennis Rodman arrives in Singapore ahead of Trump-Kim summit – Fox News
Why The Best Things In Life Are All Backwards – Mark Manson
A Scientists Guide to Eating for Brain Health – Goop
The 100 Best One-Hit Wonder Songs: A Streamable Playlist Curated by – Consequence of Sound
This Wireless Soundbuds Have Insanely Good Sound Quality For a Measly $25.99 – Amazon
Elizabeth Hurley is 52 and still looks amazing in a bikini! – Egotastic
How To Get Your Kids To Do Chores (Without Resenting It) – NPR
Kim Jong Un Used A Cargo Plane To Bring His Toilet To Singapore So Sewer Divers Cant Steal His Poop – Barstool Sports
How To Make Lots Of Money During The Next Downturn – Financial Samurai
Eden Rambo is Burning Up Instagram – Yes Bitch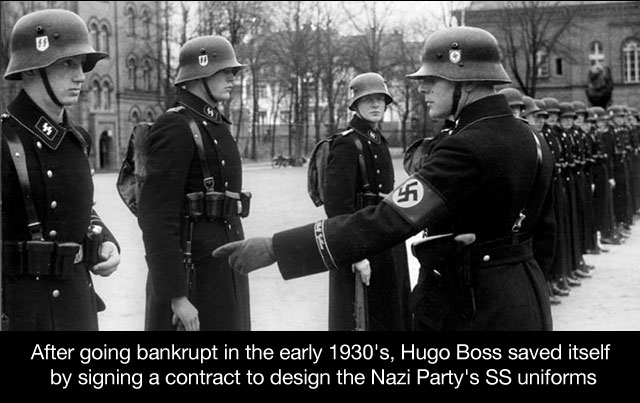 10 Companies With Surprising Ties To Nazi Germany – Ranker
Plus-Sized Women Made Thin – Leenks
Here's Why Mexico's Hottest Weather Girl Yanet Garcia Just Reached 6 Million Followers On Instagram – Maxim
How to Tell a Psychopath from a Sociopath – Psychology Today
Man Takes Selfie With His Girlfriend While She Cheats On Him – Ladbible
With polyphasic sleep, you can thrive on as little as two hours per night – Big Think
Britney Spears booty cheeks in a bikini – Drunken Stepfather
This House Might Actually Convince You to Move to L.A – Repeller
Bella Thorne Bikini Goodness – Hollywood Tuna
Blackberry is still making phones for people who want a keyboard – The Awesomer
World's Biggest Badass Dismisses Tree Branch Stuck In Shoulder As Mere "Splinter" – All That Is Interesting
My Effing First Amendment. Conservative students don't feel like their ideas are welcome on campus. So they're fighting back – This American Life
Russian workers are undergoing training to learn how to smile ahead of the World Cup – Business Insider
The Definiton Of 'Underbun' – Ehowa
HBO's First 'Game of Thrones' Pilot Will Be a Prequel—but Maybe Not the One You Expected – The Ringer
June 11, 2018 | No Comments » | Topics: The Dumping Grounds |
June 11, 2018 | No Comments » | Topics: Fascinating |
Chalkboard of a kindergarten classroom in America
June 11, 2018 | No Comments » | Topics: Story |
An Oregon activist has created a 'Reparations Happy Hour,' asking white people to donate money — as a symbolic gesture — to be doled out to people of color.
'Reparations Happy Hour' creator Cameron Whitten, 27, of Portland, Oregon, threw the inaugural event on May 21 at local bar Backyard Social.
The event's invitation, which was shared on social media, stipulated 'Reparations for black, brown and indigenous people. Paid for by whites folks.'
Black, brown and indigenous people attending a 'Reparations Happy Hour' in Oregon were given $10 in 'reparations,' culled from donations made, in part, by white people