September 5, 2018 | No Comments » | Topics: Life Experiences |
It was with a girl I'd been dating over a year and it involved meth. Kids, don't ever try meth, I am not kidding… but if you do make sure you have sex*, because – holy shit.
*with someone you trust
My girlfriend and I were already very familiar with each other's bodies, and we were averaging at the sweet spot of about 45 minutes of intercourse a day, which is to say we were already trained for marathon humping. We'd had sex on meth once before (three hours that time), and it was so much fun we decided to set aside a Saturday night to try it again. 
At 11pm, we start smoking, and put some porn on to set the mood.  
By 11:15, we're humping like frantic rabbits. Not your standard "I want you, you want me, let's do this" sex, this is downright animalistic fucking. Fast, slow, vigorous, violent. Each sensation intensified five-fold. We're inventing positions beyond the kama sutra, fucking at every conceivable angle to find the best ones. We are energizer bunnies running on unadulterated carnal lust, an unstoppable desire to push every limit of pleasure. This is what porn wishes it looked like.
September 5, 2018 | No Comments » | Topics: Life Experiences |

What is it like being a single bachelor in China knowing that the men outnumber women by 34 million?
I am a single bachelor living in China, but I'm a foreigner. For expats, it's pretty good being single, as there is that foreigner mystique and the general idea that all expats are rich, so finding women is pretty easy.
As for Chinese, it's a bit of a different story. The actual number is closer to 38 million more men, but also realize that this doesn't mean either single men, gay men, or anything else – it's an overall statistic.
That said, there are a LOT of single Chinese guys. Almost every guy in my office is between 21-30 and they're almost all single. To even consider getting a wife, a Chinese guy needs to own a home (apartment in a big city), a car, and preferably make XXX money every month. The women have high expectations (as they're expected to pop out their one-child policy kid before the age of 24-25).
September 5, 2018 | No Comments » | Topics: Man-Up |
(photo: @dinoreichmuth)
"You will never change your life until you change something you do daily" ~ Mike Murdock
Think about this. You are the product of what you repeatedly do. Each small action is telling of who you are.
Consistent small action over time develops into a habit. Habits can MAKE or BREAK you. This means you need to be aware of everything you do. If you put thought and intent into your actions, you can develop good habits that will put you on the path to success.
I know this is true because I experienced both the good and bad sides of habits.
I used to be weak and pathetic. I was unable to handle stress – with my mind and body working against me. I thought it would magically change one day. That I would wake up and everything would be better. After years of thinking like this, I learned the hard truth. It was not going to change unless I made it change. It took time and effort, but I learned how habits could make or break success. After trial and error, I have developed habits that work best for where I want to go in life.
My misfortune was the result of falling into bad habits. Without consciously being aware, my mind programmed itself to crave poor performance and ill health. My biggest problem was the tunnel vision that came with it. For the longest time, I was not aware of the mental prison I subconsciously built by adopting bad habits.
September 5, 2018 | No Comments » | Topics: Funny Pictures |
Real life GTA!
September 5, 2018 | No Comments » | Topics: Babes |
September 4, 2018 | No Comments » | Topics: Links |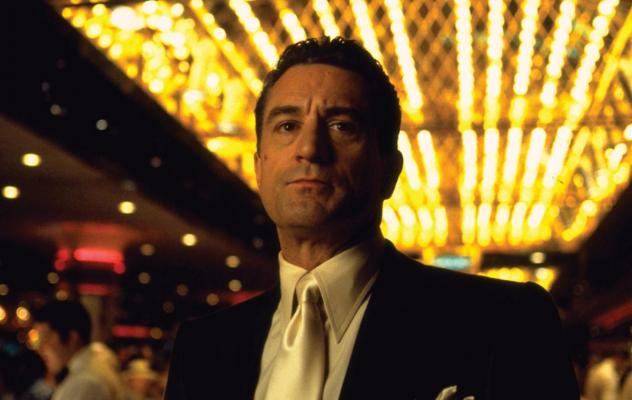 Ten Things I Never Knew About Las Vegas Until I Ran A High-Roller Suite – Bloomberg
Facebook video of toddlers smoking pot leads to arrests – AOL
5HTP works wonder for depression and stress relief – Amazon
Instagram Fitness Model Amanda Lee Tells Us How She Went From 0 to 10 Million Followers – Mens Health
Tricks to Remind Her You're The One – The Weekly Cut
Why You Should Tell Your Co-Workers How Much Money You Make – NY Times
The best note-taking apps for class, work, and life – The Verge
How Three Tokelau Teenagers Survived Being Lost in the Ocean for 51 Days – GQ
This $213 Train Ride Shows You All of America's Most Beautiful Sights – Thrillist
The 31-year-old teacher who beat 30,000 people to become the world champion of public speaking explains exactly how she did it – Business Insider
I Was Married to a Pedophile – VICE
Madison Ivy Will Brighten Up Your Week – Yes Bitch
How Would a Flat Earth Even Work? – Curiosity
Cody Rhodes and The Young Bucks Showed Us The Future Of Pro Wrestling – The Ringer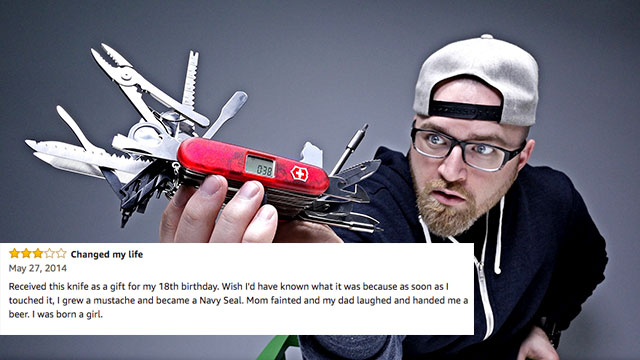 People Can't Stop Trolling This $9000 Swiss Army Knife On Amazon – Amazon
A damn fine collection of bewbs, awesomeness and everything in between – Leenks
Stop Waiting: One Lesson Too Many People Learn Too Late – Marc And Angel
North America's First Sex Doll Brothel Shut Down Because the Dolls Can't Give Consent – The Blemish
'Cosby Show' actor Geoffrey Owens says he's feeling pretty good about his job at Trader Joe's – Mashable
Krysten Ritter, Jennifer Love Hewitt and Others Hotties – G-Celeb
Is Pope Francis Guilty? Here Are 7 Facts – Daily Wire
Well endowed woman tries to stuff her huge knockers into wedding dress – Ehowa
10 resume tips you probably haven't thought of – Fast Company
India Westbrooks See Through on Instagram – Boobie Blog
The Guys Who Slide Into DMs With 'Creepy Asterisks' – Mel Magazine
Frida Kahlo's Passionate Love Letters to Diego Rivera – Open Culture
How I became a morning person (and why I decided to make the change) – Medium
33 Google Maps Tricks You Need to Try – PC Mag
September 4, 2018 | No Comments » | Topics: The Dumping Grounds |
September 4, 2018 | No Comments » | Topics: Life Experiences |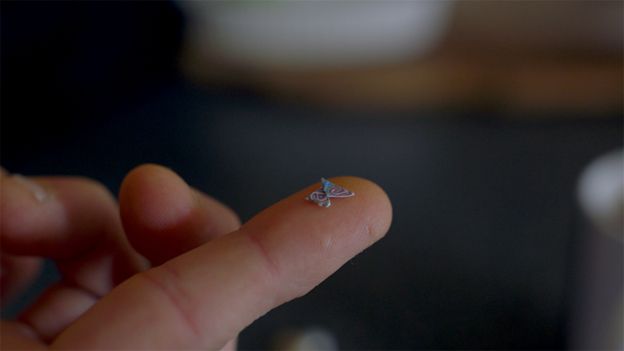 I have 3 friends who have done the same over periods lasting from 0.5-3 months. 2 of them with LSD and 1 with mushrooms. I am taking their observations and experiences into account as well.
In the beginning, zi swallowed 0.3g golden teacher mushrooms every Mon, Wed, Friday morning, before attending studies (Multimedia design), while my friend chewed on a 25ug (1/9 of a 220ug) Lord Shiva LSD tab before going to work as a phone salesman 3 days a week. We continued this way for 1 month.
On the bus, on my way to school, I often caught myself smiling for no apparent reason. When i looked out the window I saw some sort of beauty in everything, like the motion the wind created on things like leaves, peoples hair, and it was sort of fun to observe how tired other people on the bus were looking every morning.
In class and during lectures, i became significantly more active. I had an increased focus on what was presently happening, which made it easier for me to listen to what my teacher was saying.
September 4, 2018 | No Comments » | Topics: Interesting |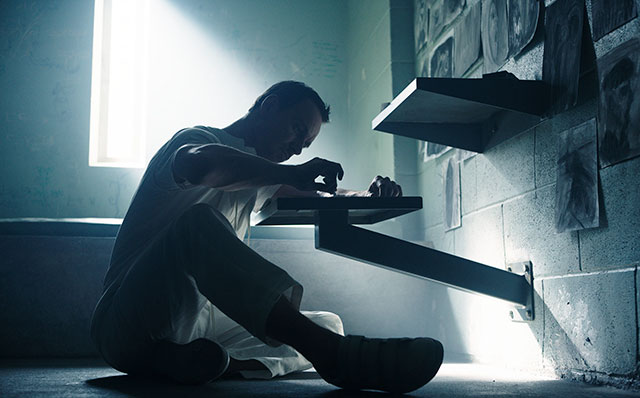 "My main stash place I used to use and infuriate the whole prison administration because they could never find it, is something I will not share. My main one was so good that 5 prison administrations gave up looking for it. They would strip search me and my entire cell, taking everything out leaving a bare cell, and they never once found in 10 years found my hiding place. Guards would be inches away looking right at it and never "see" it. I had one in every cell I was put into at 6 prisons I've been to. I'll tell you this much, you figure the rest. I needed a bar of soap, a nail, a pad lock, a sheet of paper, and a dab of paint to make this work. These were all items we could have or was easy to get.
People think of a "hiding place" as somewhere the eyes won't obviously see. Sometimes a "hiding place" is somewhere the eyes "Can't" see even when looking for it. For example: I could not hide a big one gallon jug of Mash (home made wine undistilled) in my main stash place. And I was not going to throw it away. I just wrapped a black T-shirt or black cloth around it and slide it under a small metal cabinet we had in our cells. 2 – 3 Guards would come in and search my cell all at once. But the cells were only 6ft x 9ft and with 3 guards in riot gear, it was crowded. So they would use a mirror on a stick to look under cabinets, beds etc.. Well when the guard would look under my cabinet, in his mind he's expecting to see a dark shadow of nothing underneath. His eyes see the darkness and their minds register it as a shadow, not a black T-shirt. It's right there for the taking, but they never see it."
– Matthew Holmes
September 4, 2018 | No Comments » | Topics: Fascinating |
The Unabomber's cabin, held in an FBI storage facility near Sacramento