January 8, 2019 | No Comments » | Topics: Fascinating |
The unseen creature from Bird Box
January 8, 2019 | No Comments » | Topics: Story |
Every member of an Arizona family has undergone a transgender transformation, with the father identifying as a woman, the fiancee identifying as a man and the two children also having swapped genders since birth.
Daniel Harrott, of Queen Creek, Arizona, lived most of his life as a woman and fiancee, Shirley Austin, was born a man but has been living as a woman, KJZZ-TV reports. Harrott's two children, Mason, 11, and 13 year-old Joshua have also both switched sexes within recent years. Mason is living as a boy but was assigned to be a woman at birth. Joshua's birth sex was assigned male but she says she's long known she's more comfortable as a female.
Austin describes the entire family as being in "transition."
January 8, 2019 | No Comments » | Topics: Story |
Pizza Hut has apologized to a vegan customer who felt "outraged" after being told the food chain's ice cream did not contain any animal products.
On Saturday, Kori Paul Swabey, a 23-year-old from Plymouth, England, stopped by a local Pizza Hut to try out the restaurant's new vegan-friendly options.
While he was happy with his jackfruit pizza, he asked the waitress if they had any vegan desserts. Swabey then claims the waitress said Pizza Hut's ice cream station did not contain animal products.
"The woman went away and came back and ensured me that their ice cream factory is vegan," Swabey told Plymouth Live. "I asked if the toppings are all vegan too and the waitress said yes."
He later discovered that his sweet treat was not vegan-friendly.
"I ate the ice cream, but the toppings when I checked the bottles clearly stated they contained milk," Swabey said. "It's like she just rushed it because it was busy."
January 8, 2019 | No Comments » | Topics: Funny Pictures |
"I'm gonna go sit in the bar and have a glass of wine before my flight takes off" .. 2 hours later
January 8, 2019 | No Comments » | Topics: Man-Up |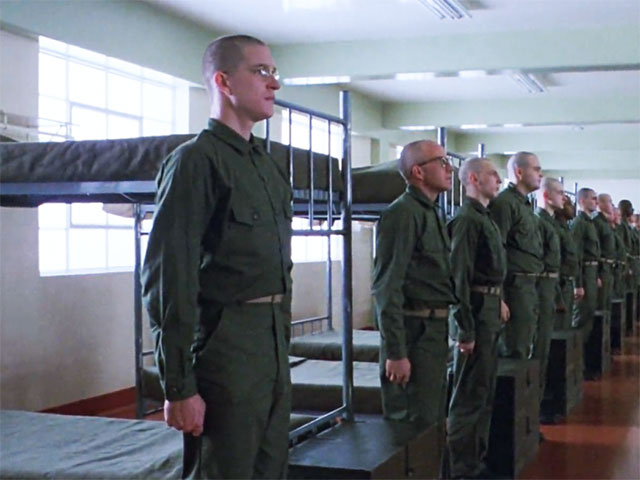 I have been a Navy SEAL for 36 years. But it all began when I left UT for Basic SEAL training in Coronado, California. Basic SEAL training is six months of long torturous runs in the soft sand, midnight swims in the cold water off San Diego, obstacles courses, unending calisthenics, days without sleep and always being cold, wet and miserable. It is six months of being constantly harrassed by professionally trained warriors who seek to find the weak of mind and body and eliminate them from ever becoming a Navy SEAL.
But, the training also seeks to find those students who can lead in an environment of constant stress, chaos, failure and hardships. To me basic SEAL training was a lifetime of challenges crammed into six months.
So, here are the 10 lessons I learned from basic SEAL training that hopefully will be of value to you as you move forward in life.
Every morning in basic SEAL training, my instructors, who at the time were all Vietnam veterans, would show up in my barracks room and the first thing they would inspect was your bed. If you did it right, the corners would be square, the covers pulled tight, the pillow centered just under the headboard and the extra blanket folded neatly at the foot of the rack — that's Navy talk for bed.
It was a simple task — mundane at best. But every morning we were required to make our bed to perfection. It seemed a little ridiculous at the time, particularly in light of the fact that were aspiring to be real warriors, tough battle-hardened SEALs, but the wisdom of this simple act has been proven to me many times over.
January 8, 2019 | No Comments » | Topics: Babes |
January 7, 2019 | No Comments » | Topics: Links |
400 free Ivy League university courses you can take online in 2019 – Quartz
Books are good for your brain. These techniques will help you read more – Popular Science
10 Habits That Are Making You Look Older – GQ
You put a bunch of shit in, turn it on, go to sleep, and when you wake up you have a delicious meal – Amazon
This Is Exactly How You Should Train Yourself To Be Smarter – Accelerated Intelligence
Photos from Inside the Cabs of Long-Distance Truckers – VICE
Six ways to raise a resilient child – The Guardian
Stunning pictures of the massive Chinese food factories that feed 1.4 billion people – Insider
Meet Chargers Melvin Gordon's Girlfriend Keisha – Sports Gossip
Celebrating a Lifetime of Controversy with the World's Most Famous Groupie – Broadly
How to be More Productive and Eliminate Time Wasting Activities by Using the "Eisenhower Box" – James Clear
Cowboy's Allen Hurns Groesome Ankle Injury – Live Leak
How to Read 100 Books in a Year – Book Riot
The 670 HP 'Four Horseman' Ford Bronco Is a Stunner – Maxim
M1919 Browning tearing up the remains of a fallen Japanese infantryman – Imgur
Hayao Miyazaki Picks His 50 Favorite Children's Books – Open Culture
Eiza Gonzalez Wet Bikini of the Day – Drunken Stepfather
This makes a damn fine cup of coffee in two minutes and (more importantly) cleans up in less than a minute – Amazon
Saudi women to get divorce notice by text…A new regulation in Saudi Arabia is set to stop Saudi women from being divorced without their knowledge. – BBC
This Man's Case of Penis Cancer is a Cautionary Tale Every Guy Should Hear – Men's Health
Man caught sexually assaulting woman meets Street Justice – Trending Views
Tales of an aging gamer: Why don't I pick up a controller as often as I used to? – ARS Technica
Sierra Skye Is a Thong Bikini Pro – G-Celeb
The 5 Worst Things About Getting Older – Brass Pills
A damn fine collection of baddies in the newd (nsfw) – Leenks
The Bird Box Effect: How Memes Drive Users to Netflix – The Ringer
Sabrina Lynn Teasing Bewbs in the Grass (nsfw) – BB Blog
January 7, 2019 | No Comments » | Topics: The Dumping Grounds |
January 7, 2019 | No Comments » | Topics: Story |
Alice Wong, who served on President Barack Obama's National Council on Disabilities, is the founder of the ​Disability Visibility Project. In a Dec. 19 episode of "Flash Forward," a podcast that considers the social repercussions of hypothetical future developments, Wong ​discussed the possibility of human-embryo gene editing reaching a point at which certain disabilities can be treated at (or before) birth and thus eradicated.

"We're talking about removal of diseases," she said. "That's forever. That's a change — a modification — that will be passed on to future generations. So that's actually genocide. It's a form of eugenics where certain lived experiences are seen as undesirable and unimaginable."
Wong, who has spinal muscular atrophy, relies on machine ventilation. "My life is better" thanks to medical advancements, she said. But when it comes to CRISPR — the gene-editing tool that has recently been used for the first time on human babies to prevent HIV transmission — Wong is worried that the ethical implications have not been fully considered.
"A lot of this conversation [around CRIPSR] is about the removal of suffering and pain and disease," she said. "Whenever I hear stuff like that — they're talking about me, people of my community."
Her concern is with doctors having the authority to decide what's a life worth living by curing conditions which they consider to be "disabilities." That, according to Wong, would constitute "ableism," pure and simple.
January 7, 2019 | No Comments » | Topics: Story, TRUTH |
Chris Watts was sentenced to life in prison in November after he pleaded guilty to killing his pregnant wife and two daughters.
Now, the 33-year-old convicted murderer from Colorado is receiving love letters and fan mail as he begins his new life behind bars
Prosecutors are releasing dozens of letters sent to the murderer.
"In my heart, you are a great guy," wrote a woman named Candace.
"I'm hoping to brighten your days," wrote another woman. Someone even sent a picture of herself in a bikini.
Candace, a 39-year-old mother of two, wrote multiple times; her second letter ended with #TEAMCHRIS #LOVEHIM and a doodled heart. "I've been watching your interview and I just became attracted to you (don't ask me why)," she said in one missive, adding that if he wrote back she would "be the happiest girl alive."