February 5, 2016 | No Comments » | Topics: Life |
Bus driver gets surprise birthday celebration
January 29, 2016 | 3 Comments » | Topics: Life |
Holocaust Survivor Hears Voice Of US Soldier Who Liberated Her When She Was Starved at 73 lbs. w/ a 103° Fever Shovelling Coal At Mauthausen Concentration Camp (full video)
January 22, 2016 | No Comments » | Topics: Life |
Sam Tageson, a lifelong San Jose Sharks fan with a health condition, gets to realize his dream of practicing and skating on the ice as a member of the Sharks.
January 11, 2016 | No Comments » | Topics: Life |
By Nick Notas
How many times have you avoided talking to someone new because you were afraid that:
You wouldn't know what to say.
You would eventually run out of things to talk about.
Conversation would be boring or awkward.
That kind of self-doubt can be paralyzing. But you're not alone.
Each week I get dozens of questions like, "Nick, can you please just tell me exactly what to say? That would really help me get started."
I wish I could provide you guys with a miracle fix but then I'd just be another scammy marketer.
Conversations are dynamic and unique. You're speaking with different people, with different personalities, in different situations. If you're having the same conversations with all of them, then you're never truly connecting with any of them.
Let go of the idea that a discussion is a mathematical formula. Stop looking for the "secret" to learning how to talk to people.
The answer is to become socially confident through real-world experience.
What I can provide you with are proven guidelines to make those experiences easier and more successful. But it's still up to you to apply them.
Here are my 17 tips towards mastering conversation with new people.
December 31, 2015 | No Comments » | Topics: Life |
December 16, 2015 | 1 Comment » | Topics: Life |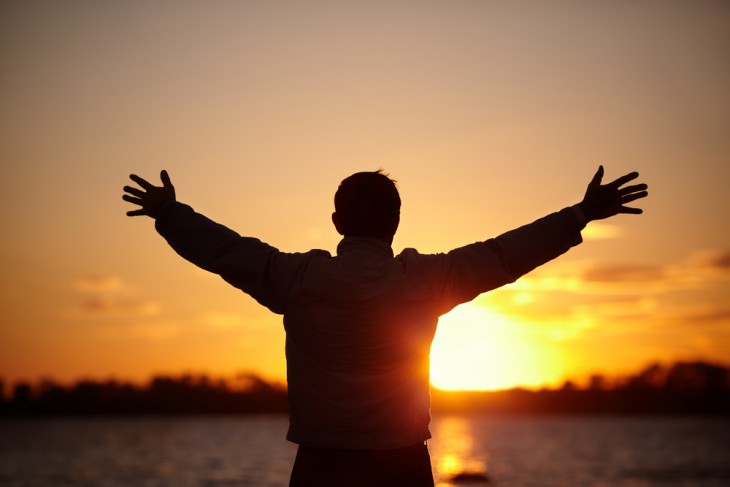 by Kratos Guide
1. Exercise 
Exercise is huge. I briefly touched on what happens to you in the short term but consider also the long term effects of regular exercise. As you maintain a regiment of exercise your body fat percentage drops, your flexibility and strength increase (less chance of injury) your lifespan extends, your immune system is bolstered, you maintain your youth longer, you carry over a sustained vigor to other parts of your life, your resting heart rate goes down, and you have a general feeling of well being. Pretty sweet. Clearly exercising is very important; given both its short and long term benefits.
But do you have to do this every day? That seems strenuous. Try expanding your definition – You don't give it your 100% every day. Some days may be 10 minutes of simple light stretching, just to keep the habit. Other days may be 2.5 hour monster gym sessions.
I use this habit to help me accomplish two other things very important to me, mediation and getting in nature. Often times my physical exertion is a one hour walk through the park or along the water front. Practicing a walking meditation is a great way to center yourself and help carry the skill over to everyday life. Being in nature has a similar balancing effect on your well being.
But you don't need me to tell you to work out. The benefits are all clearly documented by scientists and people. There are networks and resources for support and endless sources of inspiration to motivate you.
December 4, 2015 | No Comments » | Topics: Life |
December 1, 2015 | 4 Comments » | Topics: Life |
I believe that the definition of definition is reinvention. To not be like your parents. To not be like your friends. To be yourself.
Completely.
When I was young I had no sense of myself. All I was, was a product of all the fear and humiliation I suffered. Fear of my parents. The humiliation of teachers calling me "garbage can" and telling me I'd be mowing lawns for a living. And the very real terror of my fellow students. I was threatened and beaten up for the color of my skin and my size. I was skinny and clumsy, and when others would tease me I didn't run home crying, wondering why.
I knew all too well. I was there to be antagonized. In sports I was laughed at. A spaz. I was pretty good at boxing but only because the rage that filled my every waking moment made me wild and unpredictable. I fought with some strange fury. The other boys thought I was crazy.