November 24, 2015 | No Comments » | Topics: Uncategorized |
After originally being put onto the market back in 2012 with an asking price of $16.8 million USD, Pharrell's Miami penthouse is once again up for sale. However, this time the property has been listed at $10.9 million USD. And if you're an avid art lover, you're in for a treat. As expected, the creative's South Florida residence is filled with work from the likes of KAWS, Takashi Murakami, Kidrobot, Keith Haring and Andy Warhol.
The living room boasts a cathedral-like ceiling, then leading up to a second-floor loft space. Other features include a spiral staircase, library, private screening room and five bedrooms. Of the 9,000 total square feet, 5,000 of that is designated to the outdoor terrace, with the penthouse being located at the top of Bristol Tower in Miami's prestigious Brickell neighborhood. The condo provides with great views of downtown and the neighboring bay, but those that are trying to peer in are out of luck. You can see out, but not in.
July 30, 2015 | 1 Comment » | Topics: Uncategorized |
Living in Iran isn't all that bad – at least if you belong to the top one percent. An Instagram account called "Rich Kids of Tehran" has made that fact abundantly clear.
The account purported to show "the world how beautiful Tehran and people from Tehran are," and featured photos of Iranian youths flaunting Rolexes and Maseratis, sunning themselves by the pool, and living the high-life in general, much like rich kids everywhere.
Although seven young Iranian received suspended prison sentences and 91 lashes for posting their rendition of Pharrell William's "Happy" music video, the repercussions the Rich Kids of Tehran are likely to face are apparently non-existent.
Most interesting were the photographs showing skimpily-clad women, in flagrant violation of Iran's dress code, which mandates a hijab, or head garb, for women. Other photographs even showed what appears to be alcohol, also illegal in the Islamic Republic. According to Business Insider, though house parties and drinking are part of the lifestyle of Iranian youth, these activities are done behind closed doors, and definitely not exposed so freely over the Internet.
However, according to insiders, many of the youths featured on "Rich Kids of Tehran" are the children of Iran's business elite and are therefore untouched by the regime's harsh hand.
January 14, 2015 | 4 Comments » | Topics: Uncategorized |
October 6, 2014 | No Comments » | Topics: Uncategorized |
In 2008, Singapore Airlines introduced their Suites Class, the most luxurious class of flying that is commercially available.
The Suites were exclusive to their flagship Airbus A380, and they go beyond flat beds by offering enclosed private cabins with sliding doors that cocoon you in your own little lap of luxury. The interior was designed by French luxury yacht designer Jean-Jacques Coste and comes along with a plush soft leather armchair hand-stitched by the Italian master craftsmen Poltrona Frau. Perhaps most well-known of all, Singapore Airlines became the first and only commercial airline with a double bed in the sky.
September 8, 2014 | 1 Comment » | Topics: Uncategorized |
1904 Rolls-Royce Two-Seater: $7,250,000
1929 Mercedes-Benz 38250 SSK: $7,443,000
September 1, 2014 | 1 Comment » | Topics: Uncategorized |
A Sleepover Room
A Loft Hammock
July 25, 2014 | 1 Comment » | Topics: Uncategorized |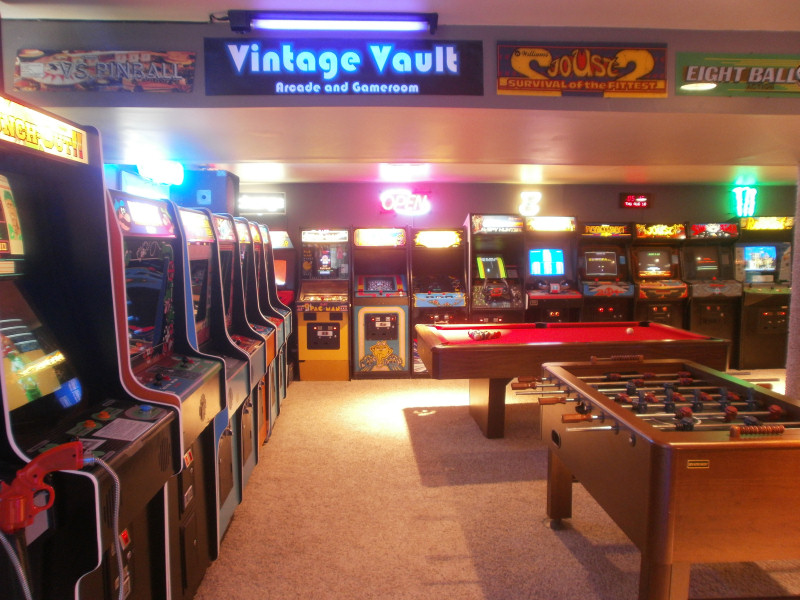 June 25, 2014 | No Comments » | Topics: Uncategorized |
Want to live like Tony Montana? Got an extra $35 Million laying around? Well then say hello to my little mansion! The house that was used for the exterior scenes in the 1983 Al Pacino classic "Scarface" is available for someone just like you! Interestingly, Tony Montana's house is not in Miami, like you would assume. The Scarface house is located in Santa Barbara, California which is just two hours north of Los Angeles. Known as "Little Paradise" or "El Fureidis", the address of the house is 631 Para Grande Ln, Santa Barbara. Located on a 10 acre private estate, Tony Montana's mansion has five bedrooms, eight bathrooms, six levels of cascading pools, fountains, spas and a magnificent guest house.