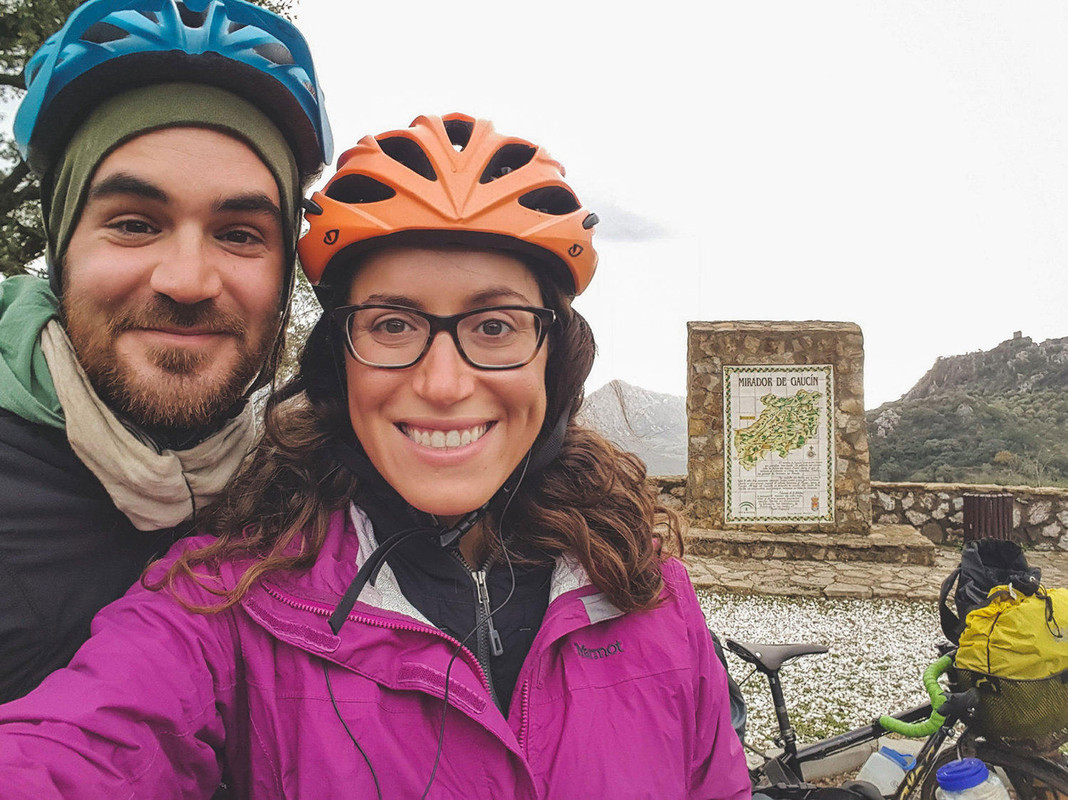 Lauren Geoghegan and her boyfriend Jay Austin, both 29 years old, were cycling through Tajikistan with a group of foreigners when a car rammed into the group. The duo from Washington, D.C., was 369 days into their trip.
Five men got out and attacked the tourists with knives. One Dutch and one Swiss national were also killed along with the American couple.
Tajik authorities blamed the attack on an Islamic separatist group, but ISIS took responsibility in a video showing the five alleged attackers.
Geoghegan and Austin set out from the U.S. in July 2017 and chronicled their adventures on a blog called SimplyCycling.
Austin explained their decision to leave, writing:
I've grown tired of meetings, of teleconferences, of timesheets and password changes and Monday morning elevator commiseration. I've grown tired of spending the best hours of my day in front of a glowing rectangle, of coloring the best years of my life in swaths of grey and beige. I've missed too many sunsets while my back was turned. Too many thunderstorms went unwatched, too many gentle breezes unnoticed. There's magic out there, in this great big beautiful world, and I've long since scooped up the last of the scraps to be found in my cubicle.

I know there's another way to live. I've dabbled in it. But now it's time to commit. To go all-in. I'm thankful for this privilege. The privilege to commit. The privilege to walk away from a well-paying life of comfort. To charge headlong into indulgence, rough but ultimately temporary.
The couple's adventures took them through Africa, Europe, and eventually Central Asia.
Their blog showcased many acts of kindness, like the time they said a stranger pulled their vehicle over to offer the couple ice cream bars or when young girls offered them flowers.
It led Austin to write:
You watch the news and you read the papers and you're led to believe that the world is a big, scary place. People, the narrative goes, are not to be trusted. People are bad. People are evil. People are axe murderers and monsters and worse.

I don't buy it. Evil is a make-believe concept we've invented to deal with the complexities of fellow humans holding values and beliefs and perspectives different than our own—it's easier to dismiss an opinion as abhorrent than strive to understand it. Badness exists, sure, but even that's quite rare. By and large, humans are kind. Self-interested sometimes, myopic sometimes, but kind. Generous and wonderful and kind. No greater revelation has come from our journey than this.
Their last photos show a wide open world, filled with strangers and smiles — the opposite of how they died. A memorial to the cyclists has been set up at the U.S. embassy in Tajikistan.