October 9, 2018 | No Comments » | Topics: Story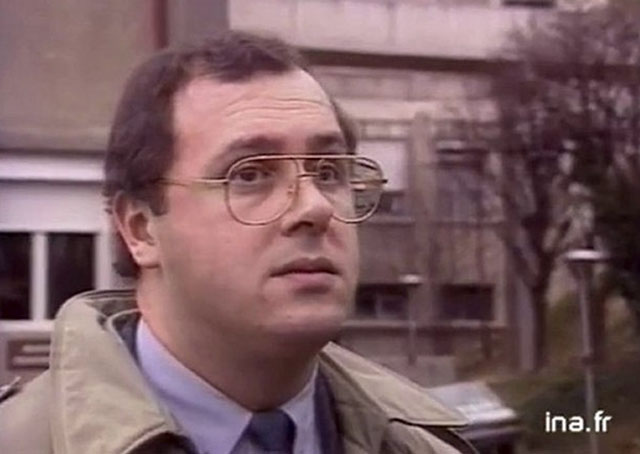 Jean-Claude Romand was a hard worker, a family man, and a son that any parent could be proud of. There was just one problem; he was also a phenomenal liar. As far as anyone knew, Jean-Claude worked for a world-famous organization helping to make the world a better place.
For decades, Jean-Claude lived that lie and many others. In the end, those lies would take in everyone he cared about and would eventually lead him and all of his loved ones to ruin…
Early life
Jean-Claude Romand was born in Lons-le-Saunier, France. He spent his childhood in the quaint village of Clairvaux-les-Lacs. Jean-Claude was a happy, quiet child who kept to himself and was a good pupil in primary school. His mother was particularly prone to bouts of anxiety and was considered fragile. So from a young age, he learned that he could stave off his parents' worry by lying to them.
After high school, Jean-Claude joined a "classe preparatoire" in Lyon. But it didn't go well for him and he ended up dropping out after only one term due to "health problems." After that, he moved to study medicine but failed narrowly towards the end of the first year by missing one of his exam papers. Fortuitously, Jean-Claude was eligible to the exam the following September but decided not to. Instead, he chose to tell all of his friends and family that he had passed. No one seemed to notice that his name didn't appear on the exam results. For the next twelve years, every September, Jean-Claude would enroll in first-year medicine and pretended to be a student…
The Deception
Each year he'd pretend to be a student. He'd find ways to collect lecture handouts, borrow notes, even sit for the exam on the final day. All the while, no one seemed to suspect that he wasn't a student. That is until a new head of medicine started becoming suspicious, and he had to stop. His friends never doubted him for a second. And in any case, it was too late to come clean. How could he have explained the truth anyway?
After leaving "school" he knew the next step was getting a job. So he made one up. Jean-Claude told his family that he was working as a researcher for an organization named World Health Organization out of Geneva. He made up the whole story of his career, from his position as a lecturer at the University of Dijon to the head of a Geneva clinic. In order to maintain the illusion, he even hung around the public areas of the WHO headquarters. He just had to make the story stick…
He took anything and everything that had the organization's name on it and kept it in his home with a slew of medical journals and WHO-embossed paperwork. He also went on frequent "business trips". These involved him staying at hotels near the airport and bringing people souvenirs from the airport duty-free shops. But he wasn't really working at all.
Instead of actually working, Jean-Claude would spend his days driving around the countryside or sitting in parks. But keeping the lie going was a full-time job anyway. Everything he did was carefully planned, every single aspect of the lie had to be accounted for. Even his wife believed him. He told her that he was very busy at the office and that calling him was totally pointless. In that way, she'd never discover that he wasn't actually going to the office at all…
For 18 years, Jean-Claude managed to fool his entire family, his wife, his parents, even all of his closest friends, that he was indeed working for the World Health Organization. He lived off of a combination of an apartment he and his wife sold, her salary, and some sums of money he had been given to him by relatives. He had told these relatives that their "investments" were being kept in various hedge funds and foreign ventures, but in reality, it was used to keep the remarkable lie going…
Killing Spree and Suicide Attempt
In 1988, Jean-Claude's lies finally caught up with him. His father-in-law wanted to withdraw some of his invested capital. A few weeks later, he was found dead. He had fallen to his death in the presence of only one witness: his son-in-law. Soon after, his mother in law decided she no longer needed such a big house and moved to a smaller apartment. The money she saved on the move was left to Jean-Claude to invest.
Four years after his father-in-law's mysterious death, Jean-Claude's mistress decided to ask for the return of the 900,000 francs she invested. At the same time, some of his friends were sniffing for the truth. They were beginning to debate openly whether their good friend Jean-Claude did indeed work for WHO. With his lie coming unraveled, Jean-Claude Romand considered suicide…
On January 9, 1993, Jean-Claude Romand had found the perfect solution to his troubles. Romand withdrew 2000Fr, and purchased a handgun, silencer and gas canisters, and asked for them to be gift wrapped.
That night, feeling the only thing left to do was kill, he bashed his wife to death on their double bed with a rolling pin. He left her body until the morning, sleeping as normal.
The next morning, he woke his children, had breakfast, and watched cartoons. He put them to bed that night, and once they had fallen asleep, shot them both in the head.
After these killings, the only people who could expose him were his parents, who were both so proud of their 'successful' son, and his ex-mistress, who wanted back 900,000 Fr that she had given him as a favor.
The next morning, Romand traveled across the border to his parents' house, where he joined them for a meal. Immediately after the meal he repeatedly shot them both and the family dog.
That night he picked up his ex-mistress, telling her he was treating her to a romantic meal for two. Pretending the car had broken down, he made her exit the car, and she did so he attempted to strangle her with a cord and sprayed tear gas into her face. After she fought back, he apologized and drove her back to her home before returning to his family home, which still contained the bodies of his dead wife and children.
He sat and watched TV before he poured petrol around the house, set it alight and took an overdose of sleeping pills to create the appearance of an intended suicide. Whether this attempt was genuine is doubtful, since the pills he took were long expired, and he had access to more effective barbiturates; additionally, the manner the fire was set and the timing of his taking the pills made his rescue inevitable. He was rescued by local firefighters who were alerted by the road cleaners at 4 o'clock the next morning.
He survived the blaze, but refused to talk to police during subsequent questioning; it was initially believed that he was too traumatized to speak.
Aftermath
Romand's trial began on June 25, 1996. On July 6, 1996 Romand was sentenced to life imprisonment; he will be eligible for parole in 2015.
He was declared to suffer from narcissistic personality disorder as well as from mythomaniac tendencies.