Florida Man Arrested For Practicing Karate By Kicking Swans In The Head (article)
A Florida man interested in karate is alleged to have found an elusive and illegal target for his kicks: bird faces. Last week, the Orlando Sentinel reported that Rocco Joseph Mantella was arrested for "practicing karate" by kicking swans in the head at a park in downtown Orlando, and further details of his arrest—are wild as shit.
According to an Orange County (Fla.) arrest affidavit, Mantella was spotted by a few witnesses around 9:30 a.m. on Thursday, April 26, kicking a bunch of animals. Someone saw him kick one swan in the head and another in the butt while "practicing karate." His kicks were enough to knock one swan down, and a witness said he was kicking "as hard as possible." Mantella also apparently targeted a small duck enjoying a morning nap. When one witness saw what he was doing, he apparently began to laugh at her.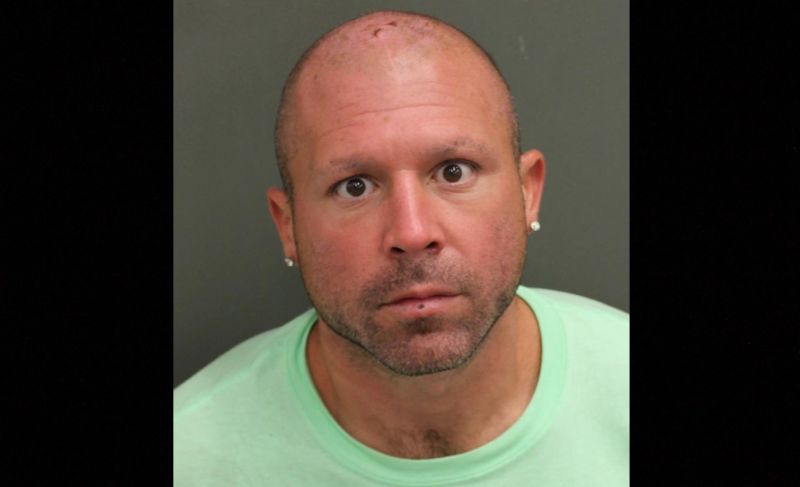 Entrepreneurial Florida Man and his wife built a drive-thru window into their trailer… to sell fentanyl (article)
A Florida couple was arrested last week after they were caught allegedly selling drugs out of a drive-thru window they constructed out of the side of their mobile home.
William Parrish Jr. and McKenzee Dobbs of Ocala, Florida, were arrested on August 23 after investigators raided their mobile home following reports of four drug overdoses in the area, WFTV reported.
Ocala Police said the couple had turned a kitchen window into a drive-thru so customers would not have to constantly enter and exit their home, potentially drawing unwanted attention, WFTV reported. The house had signs directing people where to drive and indicated whether it was open or closed, police said.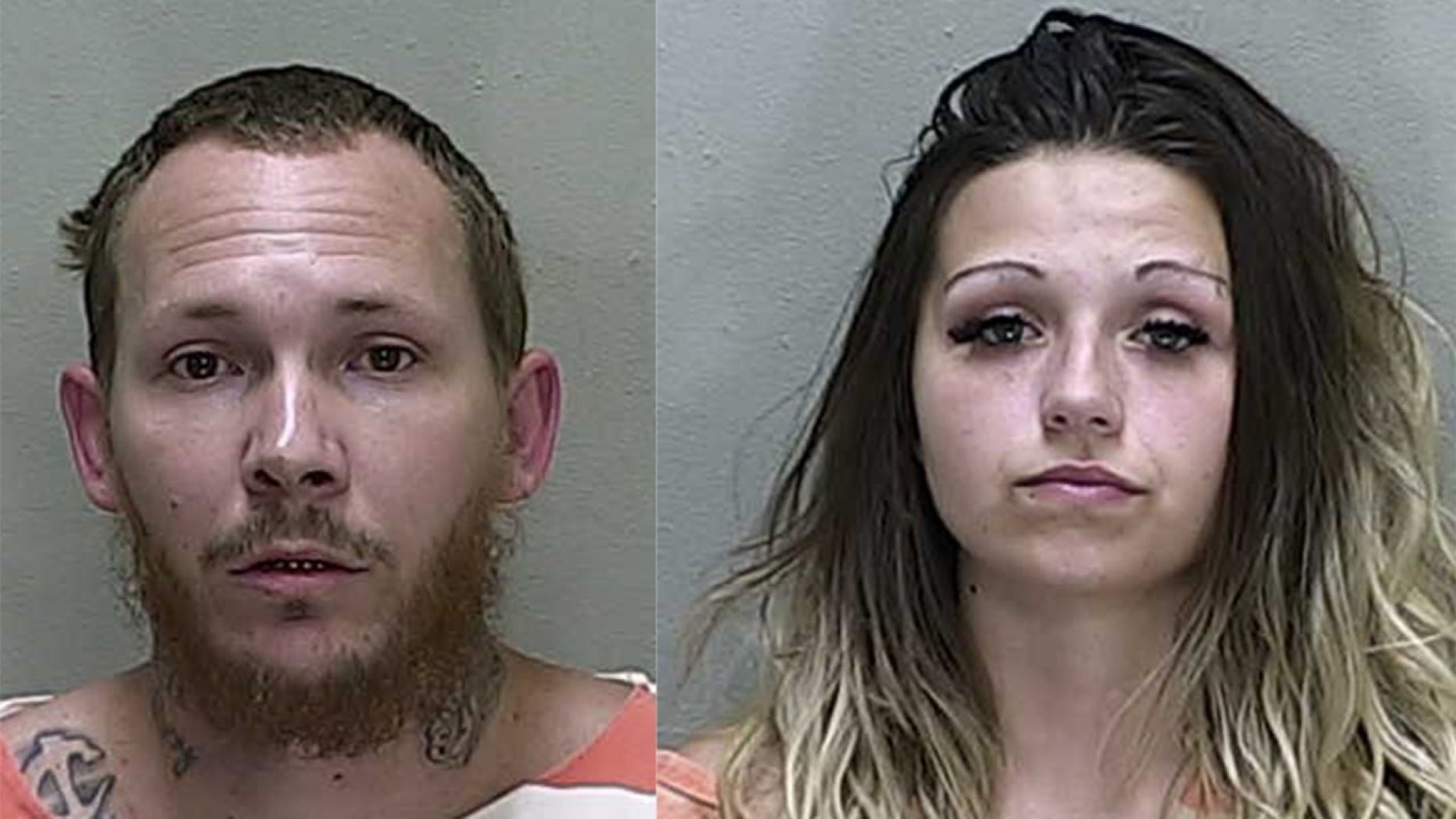 Florida Woman Tells Judge she's been dead 30 years, has mastered immortality (article)
 A South Florida woman accused of stalking a local doctor for more than 30 years told police she will never give up when she was arrested Wednesday, police said.
Tamarra Nichols, 67, violated a restraining order protecting the doctor, who the suspect has stalked for the past three decades, police said.
Nichols has been arrested numerous times in the past for persistently calling the victim and showing up to his Aventura clinic.
During Thursday's bond court hearing, Nichols burst into laughter when a judge set her bond. She also called her arrest a "complete scam."
"It's been a hostage situation, and I've been taken under to confront you and tell you the truth about what has happened. I have mastered immortality with two others. Two very brave men," Nichols told the bond court judge.
She added that she's been dead for 30 years.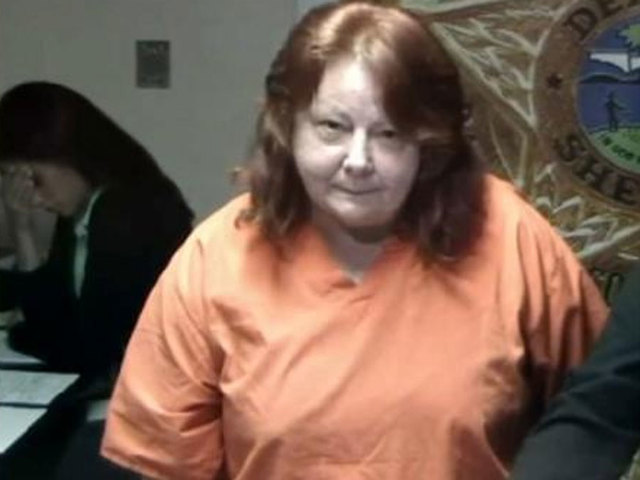 Man pulls out replica AR-15 rifle after a McDonald's ran out of ice cream (article)
A Delray Beach man wasn't happy that a nearby McDonald's didn't have any ice cream, so he pulled out a replica AR-15 rifle while he waited in the drive-thru line, police said.
Jerry Henry was arrested Monday after the incident at the McDonald's on Linton Boulevard.Delray Beach police said Henry was a passenger in a car at the drive-thru when the driver, who was ordering food at the intercom, became upset with the employee who was taking his order.
According to a probable cause affidavit, the driver, identified as Michael Delhomme, was upset because the ice cream machine wasn't working.
The employee told police that he watched from the store's surveillance video as Henry got out of the front passenger seat and went into the trunk to remove what appeared to be a rifle. The employee told his co-workers, and they went into the bathroom to hide and call 911.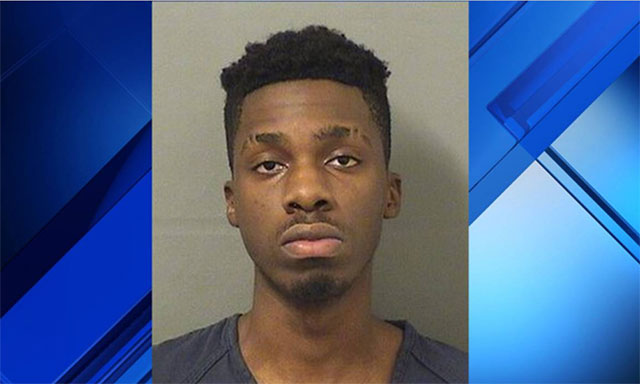 Florida man released from jail then arrested again in the jail parking lot for trying to steal a car (article)
A New Port Richey man who was just released from prison was arrested for attempted vehicle theft again before he even left the jail parking lot.
Klaid Karpuzi, 41, was arrested when deputies say he tried to steal a truck with a teen in the backseat just three days earlier.
"The fear that my husband and I had to go through on Sunday, you can't explain it and I just don't want that to happen to anyone else," said Stephanie Seaton, the mother of that teen.
As Karpuzi was walking through the jail parking lot following his release, he reportedly tried to get into a vehicle by walking around it, then pulling on the passenger door handle.
Inside the vehicle was an off-duty deputy who happened to be at the jail to take a class.
"It's kind of odd you would just walk up to a car that's running after you just were arrested for vehicle theft," said a Pasco County deputy on body camera video. He told Karpuzi that it was no mistake. "You're trying to get in with her, or you're trying to steal the car."
When Karpuzi pulled on the handle, Deputy Brunner stepped out of the vehicle, where she and another deputy detained him.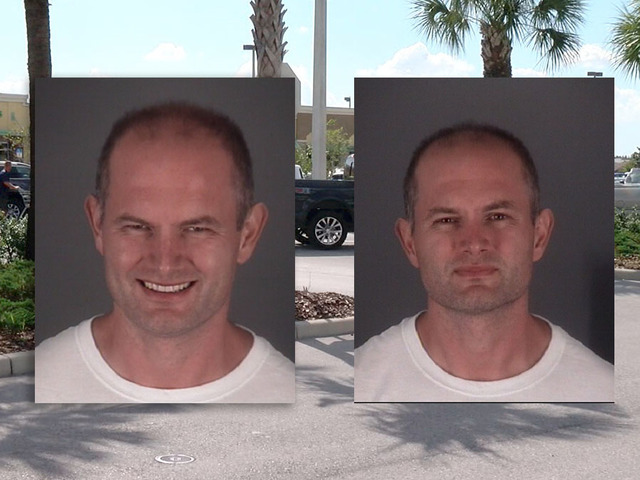 Florida Woman concerned about the meth she was smoking, so she took it to her doctor (article)
An elderly woman is accused of taking her methamphetamine to the doctor for testing after she became concerned about the drug's effect on her.
Barbara Lee Ray, 73, of Polk County, Florida, asked her doctor to test the meth because she was worried it was doing harm, the Miami Herald reported.
Ray had been using the drug for about a month, but it remains uncertain where she got it or why she was smoking it, according to the paper.
Deputies said she went to Complete Care Family Medicine Associates on Nov. 5 to test the product, which came back positive for meth.
Ray was booked into the Polk County jail on two counts of possession of methamphetamine and two counts of possession of drug paraphernalia.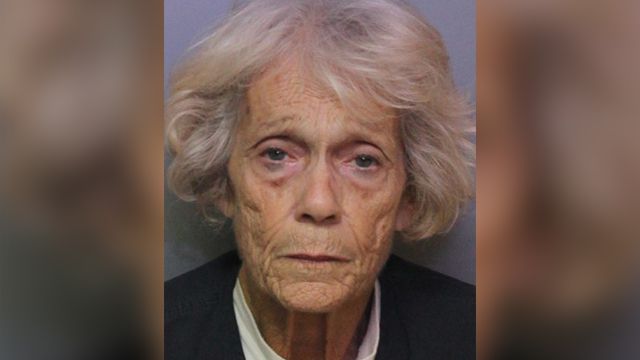 Florida man robs bank, strips naked, then runs down the street throwing stolen money everywhere (article)
Authorities in Florida say they arrested a man who robbed a bank, stripped naked and ran down the street throwing stolen money — a spectacle that he somehow thought would jump-start his career as a comedian.
Instead, the FBI says 25-year-old Alexander Sperber is charged with bank robbery.
A federal complaint says the man told authorities he parked his car at the bank, made a gun motion with his hand and demanded money from the teller, who gave him about $4,700 in a bag. Officials say a red dye pack exploded, staining his clothes and a cast on his left wrist.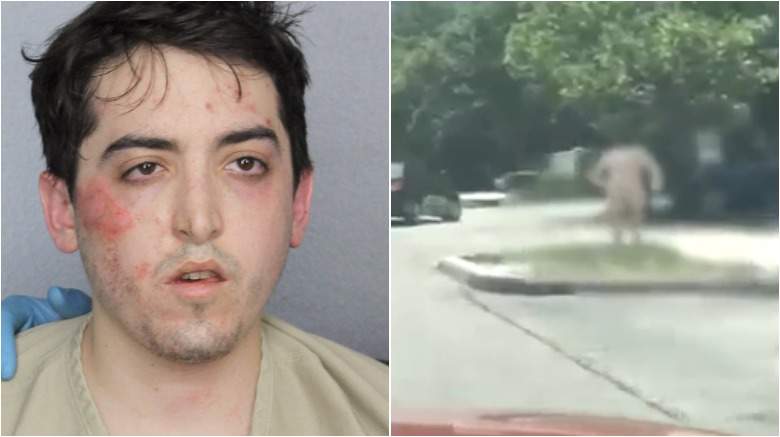 Florida Man breaks into house, eats salad, masturbates, plays with toy helicopter (article)
If you're at home and hear a mysterious "fapfapfap" noise, it might be a helicopter outside — or it might be this guy. Jason Lee Vickery, 23, broke into a home in St. Augustine, Fla. Wednesday and was about to masturbate when he got distracted by a green remote-controlled helicopter, according to a St. Johns County Sheriff's report obtained by HuffPost Weird News. Vickery sought out the toy's batteries and flew the helicopter for a while, "thus depriving the owner of the item" and its battery life, the report states. At some point while inside the home, he ate a salad he happened to have with him, investigators told Action News Jax. After getting his fill of leafy greens, Vickery allegedly masturbated in the bathroom on the second floor, but stopped and went to the backyard because he heard voices coming from outside. The voices belonged to deputies, who arrested him. Officials say they confiscated a bag of marijuana, as well as other drug paraphernalia, a pouch of chewing tobacco, a towel and a wig. Vickery was charged with larceny and burglary.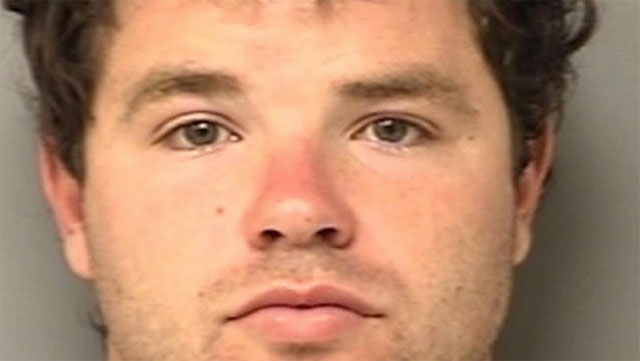 Florida woman crashes her teen daughters party, has sex with two underage teenage boys (article)
A 40 year-old woman from Bradenton has been arrested and charged with 'Unlawful Sexual Activity of Certain Minors'. It comes after Jaimie Ayer crashed her own teenage daughter's house party and seduced two underage teen boys.
She lured the two drunk boys into the shower and conducted illicit and unlawful sexual activity with the pair. Her daughter thought her mother would be out, but when Ayers caught wind of the party she returned to the house. But instead of kicking the teenagers out, she bought and plied them with alcohol and seduced the young boys.
Ayer apparently told one of the victims that she had to take a shower and that he was welcome to 'help her'. He was then lead to a bedroom by the woman. She then began to take off her clothes and perform an erotic act on the victim, according to police.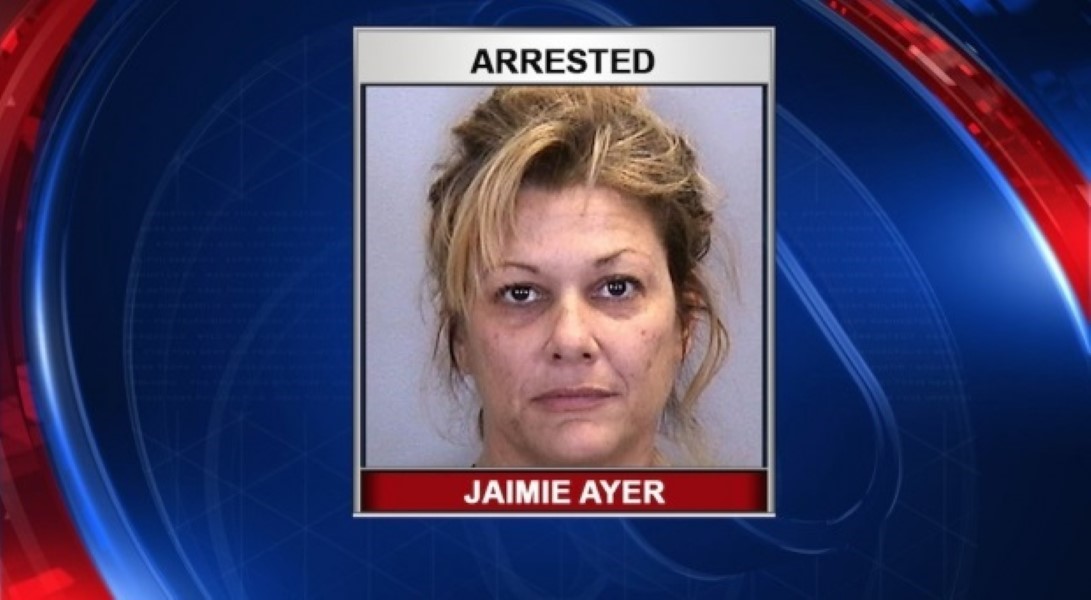 Florida man doesn't drink while he's driving, just while at stop lights and stop signs (article)
Earle Stevens Jr. told investigators he wasn't drinking while driving. Instead, he was downing bourbon only while stopped at traffic signals and stop signs. Stevens's explanation, however, didn't keep him out of jail on a DUI charge following a June 27 incident in Vero Beach, an arrest affidavit states.
Indian River County sheriff's officials went to a McDonald's in the 700 block of South U.S. 1 in Vero Beach for a possible disturbance. A woman said a vehicle behind her in the drive-thru kept striking her rear bumper. She pointed to a vehicle driven by Stevens, 69, of Vero Beach. Stevens said he's never had a valid Florida driver's license. Deputies noticed he did have an open bottle of liquor in a brown paper bag in the passenger seat. Stevens smelled of booze, saying he felt "pretty good."
He said he was drinking Jim Beam bourbon from the bottle in the passenger seat. He said he was drinking at "stop signs."
"He further explained that he was not drinking while the car was moving and only when he stopped for stop signs and traffic signals," the affidavit states.
At the Indian River County Jail, breath tests measured Stevens's blood alcohol content at 0.153 and 0.147 – greater than the 0.08 legal limit.