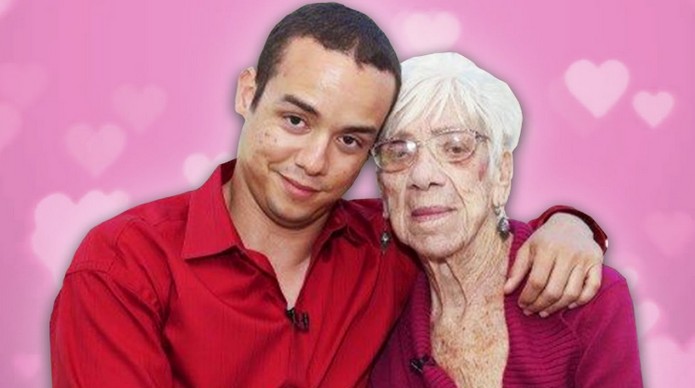 They say love is blind, but I'm finding it extremely difficult to wrap my heard around this man's taste in relationships
Kyle Jones, 31, has been in a casual (and sexual) relationship with 91-year-old great-grandmother Marjorie McCool for the past 5 years and, despite the 60 year age difference, says they are perfect for each other,
"Everyone's brain is wired differently, some guys prefer blondes, some brunettes, some like other guys – I like old ladies," said Jones.
"Often, the things women are so self-conscious about is what I'm into. I like the neck lines and wrinkles.
"Women worry about their boobs sagging but I think the natural hang looks great. I'm really not a fan of plastic surgery.
"I don't like to say grey, I'm a fan of platinum hair. I prefer it natural."
Jones, who is also dating 3 other older women, says that his ideal age range is between the ages of 60 and 80. He met McCool while working at a bookstore. When the mother of 6 strolled in, he couldn't help but ask for her phone number.
Naturally, people are suspicious of his intentions but Marjorie has confirmed she has no riches or inheritance stashed away.
Jones claims that he is not after the older women for their money and his mother, Ceceila Jones Clark, 50, believes that the relationships are sincere.
Kyle said: "Often their kids don't like me and we can't change that,' he said. 'I often get accused of being some kind of vulture. People think it's linked to inheritance, but not at all."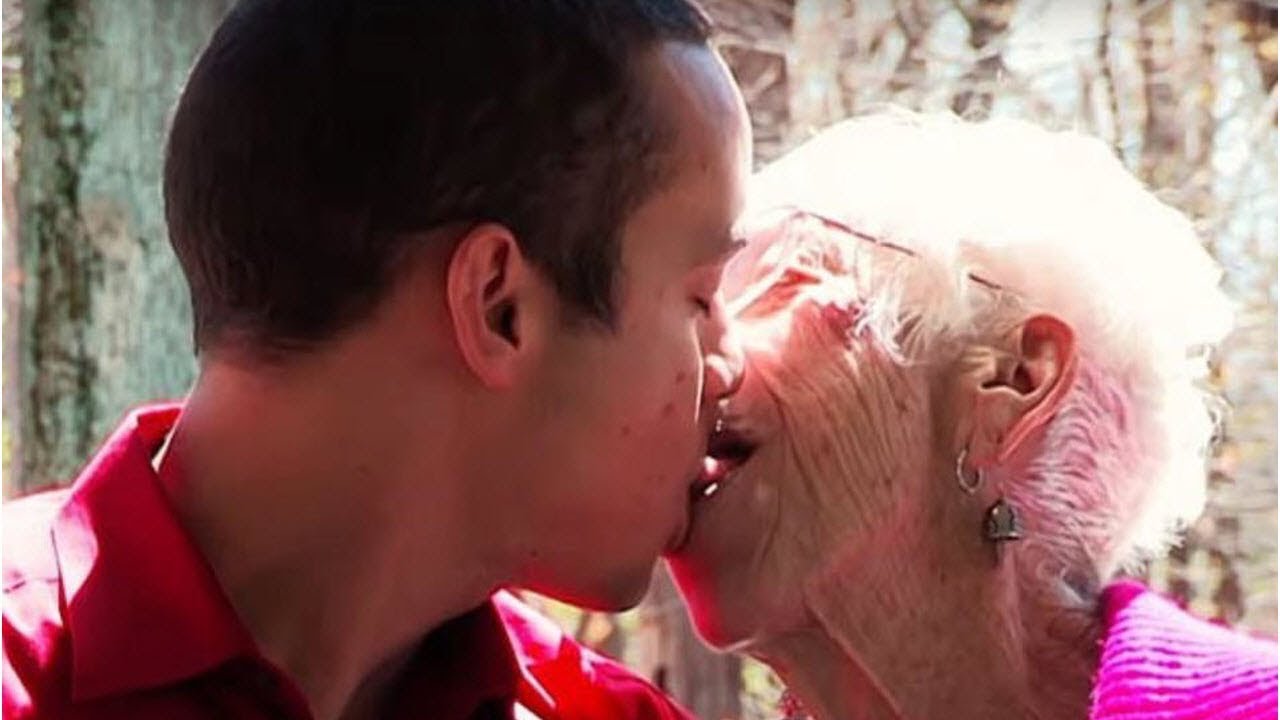 Marjorie also spoke out about the more intimate side of their relationship:
Speaking to Phillip Schofield and Holly Willoughby on 'This Morning', she said: "Sweety, I can put my leg up on his shoulder. I'm not kidding. I have pictures to prove it.
"I get good loving and lots of attention."
And Kyle didn't hold back either.
"We have a very physical relationship. We talk on the phone every now and then, but it's very sexual.
"We've been out a couple of times but generally it's very physical.
You can hear Kyle's full story in the video below, but we must warn you, there is a lot of footage of him making out with his great-grandmother girlfriends. A lot.