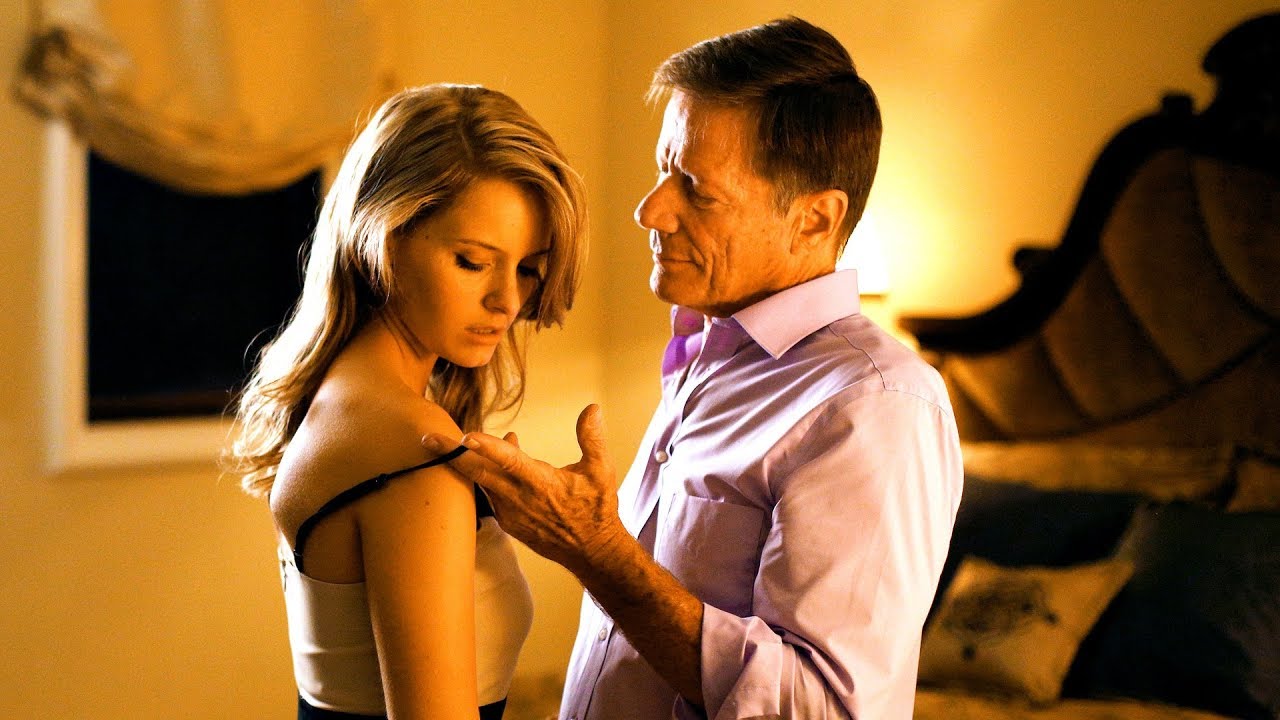 Started the sugar baby thing about 5 years ago. Typical story; broke as a joke college student, saw those sugar babies on Dr. Phil claiming to make thousands without having to fuck these men, etc, etc. Within a year, I started doing full service escort work, too. I did both types of SW for the last 5 years. I'd estimate it was 60% escort work, 40% "sugaring." I always enjoyed escorting more! Way, way more! I've decided recently that it's time to finally ditch the sugar work. The following reasons are why I am getting so close to finally exiting "sugaring" altogether and focus solely on escorting:
1. Guys not wanting to use condoms. Yes, you'll get this with full service work but I have noticed that in sugaring the guys are way more likely to pressure you into not using any protection. In fact, I think many sugar daddies actually purposely choose SBs (sugar baby) over an escort since escorts pretty much all have a strict af "no BB" policy. Since many SBs are so damn anti-escort, they easily get fooled into going raw with SDs (sugar daddy) who shame SBs for wanting to use protection. I mean, who hasn't been told "but I'm a successful married man! I'm a CEO for crying out loud! You can't seriously tell me that you don't trust me enough to go without a condom, right?" They prey upon the fact that most SBs are terrified of being labelled an "escort" and some are even scared to be labelled a sex worker (hint: if you're a SB YOU ARE A SEX WORKER, JUST DEAL WITH IT!)
They are in so much denial that they don't even realize that these SBs often are seeing like 4-5+ SDs at a time throughout the month (I was!) and forget that most SBs are young college girls probably having unprotected sex with boyfriends or guys from class. A lot of SDs told me that they wanted to be the only guy on SA that I was seeing. Yet their allowances weren't enough to even make that possible. They would check up on my SA profile throughout our several month "arrangement" and if they saw that I logged into my account recently they would be upset. Look, if you want me to give you that "we're totally monogamous" GFE fantasy, I will…you just have to fucking pay me enough. But they won't. EXHAUSTING.
2. With escorting, you likely will NEVER give these guys your real name. No reason to do that. You never show them where you live. You will likely never find yourself in the car with a client unless you trust them (sorry but I do not) or unless you do car dates (I do not offer this service so its a no from me.)
In sugaring, these guys will almost be offended (and subsequently escort-shame you) if you don't want to tell them where you live, get into their car, etc. In the past as a stupid young SB I has shown SDs where I live, gotten into their vehicle, even told them where I go to school, my last name, social media, and more! I curse out myself now when I look back on all of the information that I pretty much handed out to every single SD. These SDs will use escort shaming language if you express any interest in remaining more secretive. It's fucked.
3. Screening! Now, I know some SB screen their SD before meeting but most SDs would be so quick to claim "you sound like an ESCORT! Why would you need to know my info?!" if you tried to screen them prior to meeting. Screening is so important, though! For my FS clients, I won't meet you until I know your real name, a photo of you, have at least one of your social media accounts, and receive at least two references from other escorts/service providers.
Several times during the last few months of SB'ing I tried to get that info they didn't understand why I would need that. Other times, they'd use the "well if I give you that info I need you to reciprocate" line. I would either just not meet them or block them. They refuse screening because they think they are some big shot who "needs to be discreet, hun." Spoiler alert: you're actually not that important. You just think that you're exempt from screening since you don't view SBs as sex workers.
4. Pricing: with full service work, I list my price and that's that. Of course I get some cheap asses complaining about my prices (I do 5xx/hour and do very, very well!) but for every cheap ass who complains there are 10 more begging to see me. With SDs, you are pretty much negotiating with what he feels you are worth vs WHAT YOU KNOW YOU ARE WORTH!
5. You're giving GFE experiences/dates but at about 20% of what you ought to be charging. In my experience, GFE dates are what I charge most for in FS work. Almost all SDs want that authentic GFE experience but they don't want to pay that rate. Typically I would be doing a 3-5 hour date for 400. What the fuck.Yes, that money was good at the time (I was desperate) and it did help me. I remember feeling so fucking mad at myself once I started looking into escort work because I realized how much money I could have been making all along. I still get so fucking angry at myself when I think back to my 1st "arrangement" with a SD which involved 1-2 sleepovers a month. He would pay me 300 FOR AN OVERNIGHT. I didn't know any better. This went on for months!
It amazes me and saddens me every time I lurk on sugar daddy forums. The anti escort talk, the way that SDs flat out deny that there are so many clear indications that they are consumers of sex work, the amount of work these SBs put into each meet and greet with very little financial gain, and just so much more. I understand why some SBs are afraid to make the transition to flat out escort work. The only reason I often switched between escorting and sugaring is because I would sometimes get paranoid and thought that since "sugaring" was easier to conceal (in terms of legality) than escorting so I would rotate between the two types of sex work every few months. I rarely found SDs who would pay me enough for how much time I was spending on them. I'll be keeping just two of my SDs when I finally drop the SB work and do strictly escort work! The SDs I'm keeping are basically already just a FS escort client for me but they are in denial and would never ever be brave enough to admit that they are a John. Luckily, they compensate me just as well as escort clients and they don't do that stupid "text you between dates" crap most SDs want!