A man was hit by a Metro train going 70mph and his flying body parts injured a woman. She sued his estate on the theory that "If you do something as stupid as this guy did, you have to be responsible for what comes from it" (article)
Hiroyuki Joho crossed a Chicago-area commuter railway track using a designated crosswalk, but failed to heed the warning lights and whistles of an oncoming train, which hit him and sent 'a large part' of his body flying through the air onto a nearby platform, where it struck and injured Gayane Zokhrabov. Zokhrabov sued Joho's estate in negligence but was initially unsuccessful: the trial judge concluded that Joho owed her no actionable duty of care. The Illinois state appeal court thought differently: Zokhrabov v Park, 2011 Ill App LEXIS 1298. It is obvious that crossing a railway track poses great danger and requires due care, and obvious that Joho failed to act with due regard for his own safety. Or for the safety of others; it was reasonably foreseeable that the oncoming train would hit him and send his body onto the nearby platform. The fact that there are only 'a few reported cases involving flying pedestrians' didn't matter – ordinary negligence principles dictated the result. The estate's separate claim that the train operators failed to warn Joho adequately was rejected.
Pineapples were so rare a sight in the 1700's they were a symbol of wealth. The few that were cultivated in hothouses were worth about five thousand pounds ($8000) each. They weren't eaten, but were rented out by the aristocracy as a table centerpiece at dinner parties (article)
CBS created a show called Kid Nation (2007), where 40 kids ages 8-15 spent 40 days without direct adult supervision in a ghost town where they had to create a sustainable community
A Colombian drug cartel put a $70,000 bounty on a police dog because it sniffed out almost 10 tons of drugs in 300+ operations, leading to 245 arrests. (article)
The Japanese military used plague-infected fleas and flies, covered in cholera, to infect the population of China. They were spread using low-flying planes and with bombs containing mixtures of insects and disease. 440,000 people died as a result
After the war, the US protected all of the Japanese germ warfare officers, including its commander, from "war crimes" prosecution, and brought them all to the US to help its own biological weapons program.
Shirō Ishii director of Unit 731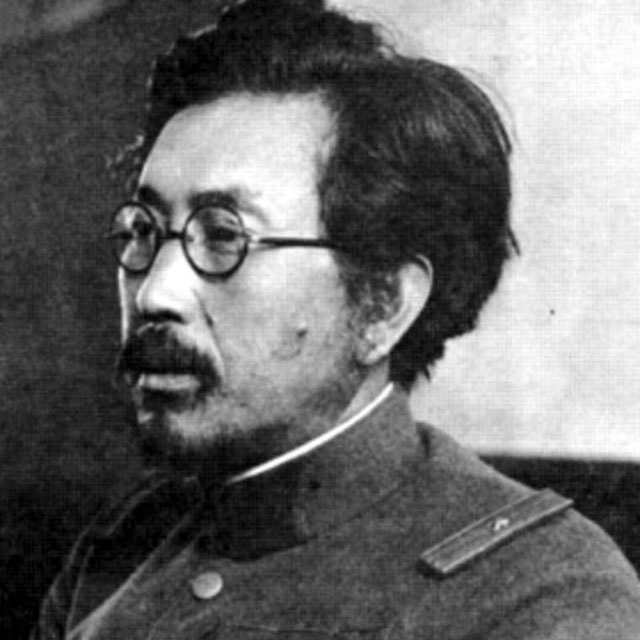 Stephen King would do so much cocaine he had to stuff cotton up his nose to stop blood from dripping on his typewriter. Stephen King also did so much cocaine he wrote and directed Maximum Overdrive:
The film "The Killing Fields" cast a real life survivor of the Cambodian Genocide. Hang S. Ngor survived three terms in Cambodian Prison camp by eating insects. He went on to win an Academy Award for supporting actor. His fate ended by being murdered by an LA street gang in 1996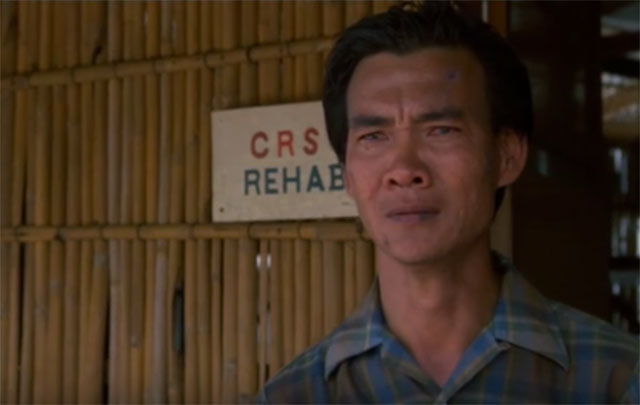 Christian Bale, who has a British accent, did all of his promotional interviews for Batman Begins in an American accent because he felt Batman was "such an American character" and he did not want audiences asking "What the hell is going on? Why do we have an English Batman?"
Some female penguins engage in prostitution. Performing sex act in exchange for pebbles. However, sometimes they will just trick the male into thinking they'll have sex, then run off once she gets the pebble. (article)
Matt Murphy, the man who caught Barry Bonds' record-breaking 756th home run ball, sold the ball for $752,467 and gave half to Amir Kamal, the friend he was at the game with. (article)
"I thought [Ecko] was either a really smart businessman or a complete idiot," Murphy said. "Turns out, he was a really smart businessman."

But Ecko wasn't the only one who deserved that kind of credit. Murphy knew the ball was a commodity he could milk for some serious financial comfort. After securing the ball in a safe deposit box, he turned down some initial weak offers, including one from Topps trading cards that guaranteed him $100,000 and free tickets to baseball's All-Star Game and the Super Bowl. Another businessman offered him $200,000 for the ball, but Murphy went with premier auction house Sotheby's, which auctioned the ball to Ecko in January.
In 1989 96 people were killed at Hillsborough Stadium in Sheffield, England after they were crushed due to overcrowding. Although match attendees and hooliganism were first cited as the cause, a 2016 inquiry found the police to be at fault due to their mismanagement of the crowd
A woman in Mexico named Ines Ramirez performed a C-section on herself after hours of painful contractions. Fearing that her baby would be stillborn, she drank 2 cups of high-proof alcohol and used a kitchen knife to make the incision. Both the mother and the baby survived. (article)
"I put the knife in here, then pulled it up," Ines says, pointing to her lower abdomen. "Once wasn't enough. I did it again. I was crying and screaming, in terrible pain." Lifting her skirt, she reveals a scar about seven inches long. "Then I cut open my womb and pulled the baby out by his feet. He cried straight away,"
Congressman Leo Ryan, who was murdered while investigating Jonestown in 1978, had a record of directly looking into his constituents' concerns. As an assemblyman, he investigated the conditions of California prisons in 1970 by using a pseudonym to enter Folsom Prison as an inmate.
Kim Kardashian was paid to post a selfie on Instagram and Twitter advertising a pharmaceutical product. Sent to 42 million followers on Instagram and 32 million on Twitter, this illegal advertisement did not contain any risk information or language specifying that it was a paid endorsement. (article)
Related Posts: