May 20, 2019 | No Comments » | Topics: Fascinating, Interesting
Luckily this guy obviously has folks that care for him, but a shame that this has to be done to protect him.
Billionaire Robert F. Smith surprises graduates of Morehouse University by announcing he will eliminate the student debt of the entire class of 2019 with a grant.
F35B STOVL Thrust Vectoring
Emilia Clarke's goodbye to the show
John Bradley shares his rehearsal and prep schedule from Season 1
40 years ago today, Viking 2 took this iconic image of frost on Mars
Heaven's Gate Cult Initiation Tape Part 1 (1997)
Arnold Schwarzenegger Drop-Kicked While Greeting Fans In South Africa
Sage Nortcutt after getting knocked out 23 seconds into his ONE FC fight. "8 fractures and a nine hour intense operation"
Sage Northcutt gets Knocked Out in 29 seconds
Harmless Snapchat Filter Is Oppressing People
This library hung a Dewey Decimal reference sign for "everything you want to know, but don't really want to ask"
Kami Rita Sherpa broke the world record today for the most successful summits of Mount Everest. Today he climbed the worlds tallest mountain for the 23rd time
A grizzly bear running at full speed can be as fast as 35 mph. Usain Bolt's top speed is 27 mph. So yeah, if you're chased in real life, it's game over
It's better to acknowledge history and learn from it than to try to erase it.
Japan kept a defunct train station running for just one girl, so that she could attend to school every day
Meanwhile in America, lunch ladies are being fired for giving school lunches to children who cant afford them
On a Thursday in March, when a New Hampshire high school student wanted lunch but had forgotten to bring money to school, a lunch lady named Bonnie Kimball told him not to worry about it. He could bring the money the next day.
"I just told him, 'Have your mom send in some money tomorrow,'" Kimball told ABC News, adding that she "had no doubt he would pay for his meal the next day."
And, sure enough, the next day "he brought the money in at 7:30 in the morning … and paid his account in full," Kimball said.
But it didn't end there.
Later that day, the district manager of Fresh Picks, the food services company that employed Kimball, informed her that she had committed "theft" and was out of a job.
A four year-old male Asian elephant named Gluay Hom is found with a broken leg and open sores on his face underneath the stadium where other elephants perform at Samut Prakarn Crocodile Farm and Zoo outside of Bangkok, Thailand.
Related Posts: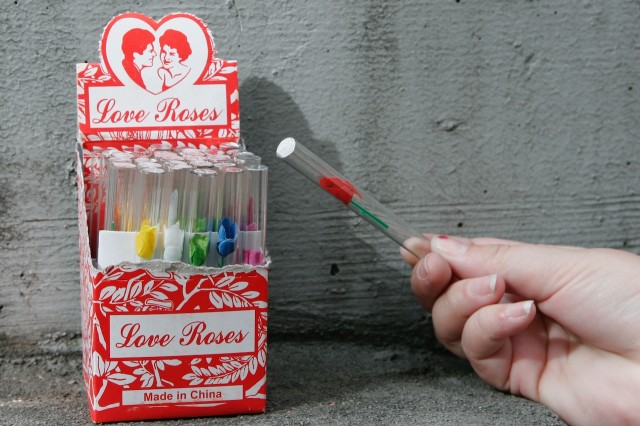 Woman who smiled in viral mugshot cries during sentencing for fatal DUI car crash (article)
Angenette Marie Welk, whose relaxed, grinning mugshot went viral, cried in a Florida courtroom during her manslaughter sentencing.
Fox 35.